ACPA calls on Vietnam to ban dog and cat meat trade
Asia Canine Protection Alliance has sent a petition to Vietnam Deputy Prime Minister Vu Duc Dam, who is also the Head of the National Steering Committee for COVID-19 Prevention and Control, expressing their concerns over the trading of dog and cat meat in Vietnam and its risks for the health of the community in the context of Covid-19 crisis, according to Kinh Te & Do Thi.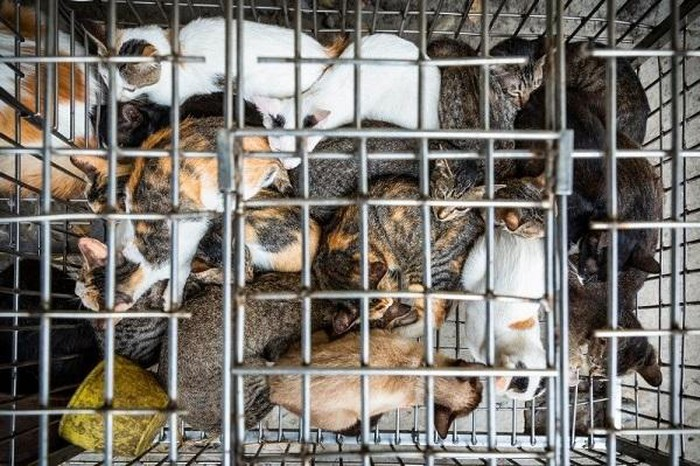 Illustrative photo.
According to the alliance, the trading of the canine and feline meat has a close connection to the trading of wild animals that are uncertain about the human's health safety. While Katherine Polak Head of Stray Animal Care – Southeast Asia for FOUR PAWS International stressed that the organization believes it is only a matter of time before the next deadly zoonotic disease emerges.
WHO also explicitly highlighted the trade in dogs for human consumption as a contributing factor to the spread of rabies, and that 70 percent of global disease-causing pathogens discovered in the past 50 years came from animals. The trade also directly undermines Vietnam's rabies control strategy and disrupts any attempts at developing herd immunity through mass canine vaccination programs.
Many countries worldwide have worked jointly to fight the Covid-19 pandemic while non-governmental organizations urge some nations to urgently act to permanently close the wide animal trading market, which is suspected the origin of Covid-19 contagion. Vietnam appears to play a significant and lead role in the effort.
6 million dogs and cats slaughtered for meat in Vietnam annually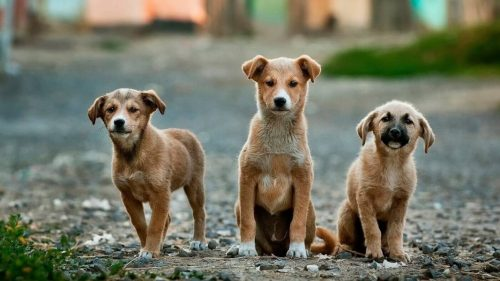 Illustrative photo.
According to ACPA, Hanoi People's Committee released a statement in 2018 urging local district authorities to widely send warnings to residents about the risks of spreading diseases including rabies, cholera, and aspergillosis caused by eating dog and cat meat. The committee also said that the trading and slaughtering of dogs and cats have badly affected the image of Hanoi.
Director of the Department of Animal Health, Nguyen Ngoc Son, said that they are building a plan to gradually phase out the slaughtering and trading of dog meat. By 2021 there will be no dog meat restaurants in the city center, following the direction from the city's People's Committee to call on residents to ease off eating dog meat.
However, ACPA expects the Vietnamese government to issue and enforce a comprehensive and nationwide ban with some emergency precautions such as the immediate enactment of a permanent ban on the transportation, sale and consumption of dogs and cats for meat in Vietnam. The government was also called on to publicize the threats of dog and cat slaughter to the community's well-being.
According to FOUR PAWS, Vietnam has five million dogs and one million cats being slaughtered for meat every year. While those tally of the trio Vietnam, Cambodia, and Indonesia is estimated at 10 million dogs and cats annually. Although the killing is not forbidden, however, the origin of that meat still be a question as the dogs and cats were transported through borders and no one knows whether they are contracted with rabies or other diseases.
Some Asian countries have acted to end dog and cat meat consumption
Since the outbreak of Covid-19 in Wuhan city, Hubei (China) later 2019, Chinese authorities decided to ban trading and consuming wild animals nationwide while other cities namely Shenzen and Zhuhai issued banning on dog and cat meat.The Chinese government also announced in the mass that dogs are companions, not livestock so they need to be excluded in the list of "animals for foods".
A South Korean court ruled the killing of dogs for meat is illegal, in a landmark decision that animal rights activists said could pave the way to outlawing the eating of canines in 2018.
The meat has long been a part of South Korean cuisine, with about 1 million dogs believed to be eaten annually, but consumption has declined and the practice is now something of a taboo among younger generations amid increased pressure from activists.
The South Korean mindset toward dogs began changing in the 1980s and '90s as the nation grew wealthier and Western influence increased. Younger Koreans began advocating for the abolishment of dog farms. Some are acquiring dogs as pets.
About 70 percent of South Korea's 51.5 million population disapprove of eating dogs, according to a July 2017 survey cited by Humane Society International. While the number of dog farms has been reduced, nearly 17,000 remain in South Korea.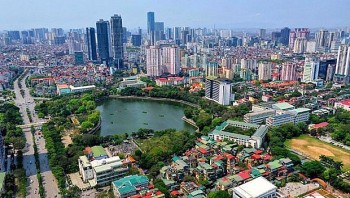 National
Vietnam News Today (Jan. 29): Quang Ninh: Cross-border trading with China resumed after Tet; Hanoi in the world's top three culinary destinations: Tripadvisor; Intertwined opportunities, challenges for Vietnam's economy in 2023; Supermarkets, traditonal markets gradually resume normal operations amid abundant supply.