Tiger detected positive for coronavirus in the US, raising queries about transmission in animals
A tiger at the Bronx Zoo has tested positive for the new coronavirus, in what is believed to be the first known infection in an animal in the U.S. or a tiger anywhere, leading to series of questions on the capabilities of transmission in animals, AOL reported.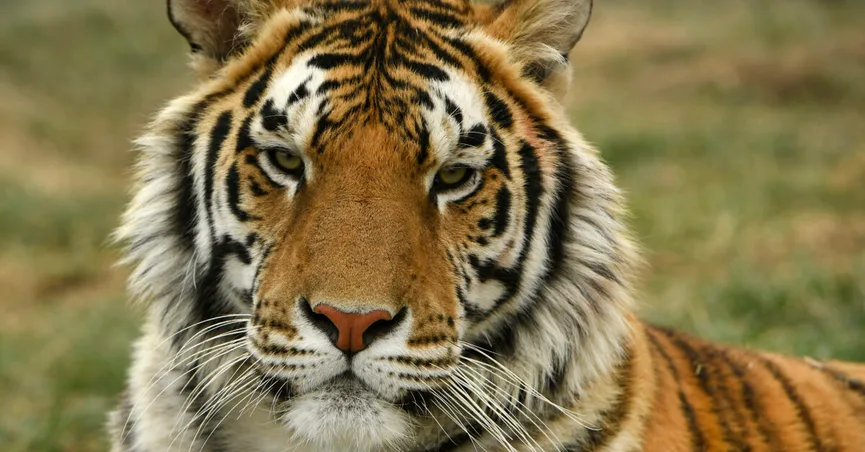 Illustrative photo
The 4-year-old Malayan tiger named Nadia, and six other tigers and lions that have also fallen ill, are believed to have been infected by a zoo employee who wasn't yet showing symptoms, the zoo said. The first animal started showing symptoms March 27, and all are doing well and expected to recover, said the zoo, which has been closed to the public since March 16 amid the surging coronavirus outbreak in New York.
But officials believe this is a unique case because Nadia became sick after exposure to an asymptomatic zoo employee, Paul Calle, chief veterinarian at the Bronx Zoo, told Reuters. Calle said they did not know which employee infected the tiger.
"This is the first time that any of us know of anywhere in the world that a person infected the animal and the animal got sick," Calle said, adding that they planned to share the findings with other zoos and institutions. "Hopefully we will all have a better understanding as a result."
While the other tigers and lions were also exhibiting symptoms, the zoo decided to test only Nadia because she was the sickest and had started to lose her appetite, and they did not want to subject all the cats to anesthesia, Calle said.
"The tigers and lions weren't terribly sick," he said.
According to AP, Nadia underwent X-rays, an ultrasound and blood tests to try to figure out what was ailing her. They decided to test for COVID-19 given the surge in cases in New York City, the epicenter of the outbreak in the United States.
The finding raises new questions about the transmission of the virus in animals.
Last week, the first cat tested positive for the new coronavirus. The feline had diarrhea, vomiting, and difficulty breathing, and it had come down with COVID-19 about 1 week after its owner did, Belgian health officials announced.
The same day, Hong Kong's Agriculture, Fisheries and Conservation Department reported that a 17-year-old Pomeranian—which had initially tested "weak positive" for SARS-CoV-2—had indeed been infected by the virus, likely by its owner or another human.
Yet despite these cases—and a third dog that tested positive for coronavirus in Hong Kong earlier this month—the number of pets diagnosed with COVID-19 pales in comparison with the human total, now estimated to be more than 800,000. And experts, including those at the U.S. Centers for Disease Control and Prevention (CDC), continue to emphasize that dogs and cats pose little risk to people. "CDC does not have evidence that pets can spread COVID-19, and there's no reason to think pets might be a source of infection based on the information we have at this time," Casey Barton Behravesh, director of the agency's One Health Office in the National Center for Emerging and Zoonotic Infectious Diseases, tells Science Mag.
CNN cited Dr.Dana Varble, chief veterinary officer for the North American Veterinary Community as saying that according to recent test of thousands of household pets for Covid-19 by a veterinary diagnostic company. It found no positive results in pets, so peole can believe that likelihood of dogs or cats contracting this is extremely low at this time.
National Geographic cited warnings of some scientists that coronaviruses are known to infect mammals and birds, including dogs, chickens, cattle, pigs, cats, pangolins, and bats. The global health crisis likely started with a coronavirus-infected horseshoe bat in China. From there, the germ possibly jumped to an intermediary species, then jumped to humans.

Coronaviruses are notoriously promiscuous. Bats host thousands of types without succumbing to illness, and the viruses have the potential to leap to new species. Sometimes they mutate along the way to adapt to their new host; sometimes they can make the leap without changing.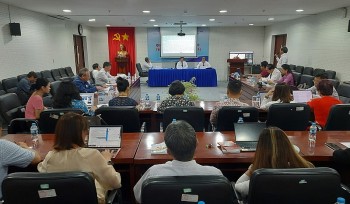 Friendship
The Vietnam - India Friendship Association's Ho Chi Minh City branch, the Ho Chi Minh City Union of Friendship Organizations (HUFO) and the Southern Institute of Social Sciences on March 21 held a scientific seminar themed "Vietnam - India relationship: tradition and present".