The grant is funded by the Asia-Pacific Disaster Response Fund which is designed to provide emergency assistance to ADB's developing member countries affected by natural disasters, Vietnamplus reported.
Speaking at the signing ceremony, Minister of Agriculture and Rural Development Nguyen Xuan Cuong thanked ADB in general and Andrew Jeffries in particular for their supports for disaster-stricken people in the central region.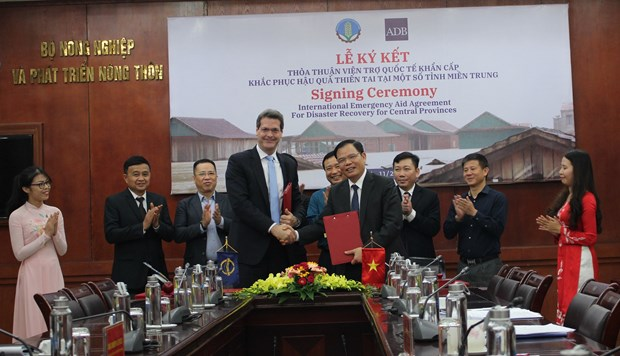 Minister of Agriculture and Rural Development Nguyen Xuan Cuong (front, right) and Country Director of the Asian Development Bank (ADB) Andrew Jeffries (front, left) signed the international emergency aid agreement worth US$2.5 million for disaster recovery in Vietnamese central provinces. Photo: VNA
Cuong said that restoring the important infrastructure and overcoming natural disasters' aftermaths requires great efforts from the Government, ministries, branches and impacted localities, as well as support from domestic and foreign organizations and individuals. Hence, the Ministry of Agriculture and Rural Development and ADB are jointly considering proposing the Government to approve an emergency loan for repairing and rebuilding infrastructure with priority given to the important works in order to quickly restore socio-economic activities in the central provinces.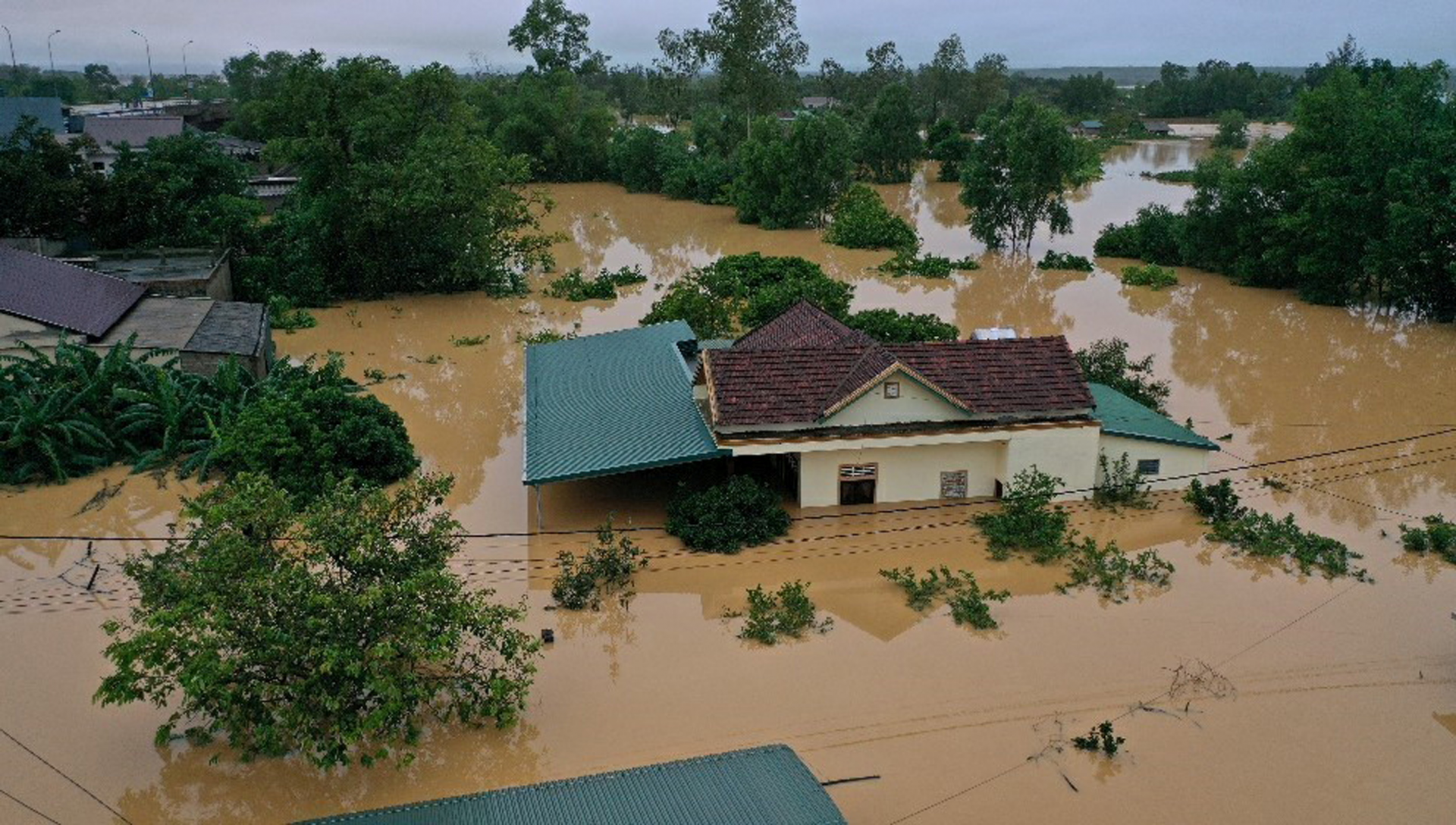 Central provinces were severely hit by storms and floods Photo: VNA
Country Director of ADB Andrew Jeffries stressed that for the emergency loan to be approved and quickly implemented, it is necessary to have special procedures, in which the Vietnamese Government assigns the Ministry of Agriculture and Rural Development to coordinate and manage work on tackling disasters' consequences.
After getting approval, the emergency loan will be used as part of the Government's budget to assist the affected provinces, he added.
ADB hopes that the Government will soon approve the loan so that the loan agreement could be signed in March 2021.
Malie Nguyen