ADB, Switzerland to Improve Access to Finance for SMEs in Vietnam
The Asian Development Bank (ADB) and Switzerland sign USD 5 million co-financing agreement to improve access to finance for SMEs in Vietnam.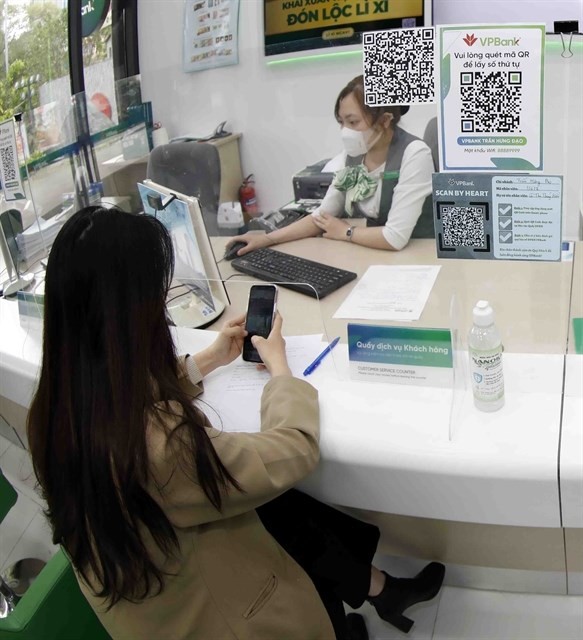 According to Visa's Consumer Payment Attitudes Study 2022, over 70% of Vietnamese consumers are generally receptive to open banking, especially fintech and non-bank service providers that can open an account for them using their existing data with banks. Photo: VNA
The Asian Development Bank (ADB) and Switzerland have signed a cofinancing agreement of up to USD 5 million to develop financial technologies (fintech) that can help address low financial inclusion in Vietnam, particularly among small and medium-sized enterprises (SMEs), VNA reported.
This funding, along with a USD 2 million contribution from the Japan Fund for Prosperous and Resilient Asia and the Pacific, financed by the Government of Japan, will support a technical assistance (TA) project that aims to expand inclusive and climate finance in the country.
Fintech has been at the center of the Vietnamese government's plans to expand financial services to consumers and SMEs. The TA will help the State Bank of Vietnam (SBV) to strengthen the regulatory framework for digital finance, build the capacity of government and other industry stakeholders, and assist financial institutions to develop digital banking.
ADB Director General for Southeast Asia Winfried Wicklein said financial institutions rely heavily on collateral-based credit decisions. This disadvantages SMEs, which typically have little or no collateral. Banks also often centralize their credit processes, making it relatively more expensive to process smaller loans. This TA can help find solutions such as alternative credit scoring and introducing digital lending.
Almost 80% of Vietnam's population is unbanked or underbanked. Microenterprises and SMEs are particularly affected, with their unmet financing need estimated at VND 500 trillion (around USD 21 billion).
Women-owned and women-led SMEs (WSMEs) are even more adversely affected. Women entrepreneurs in Vietnam have an estimated USD 1.2 billion, but few banks have taken active measures to pursue this market opportunity.
The TA will help advance women's financing access, including through the provision of training opportunities on fintech and green banking best practices to SBV staff, targeting 25% female participation, as well as consulting services to WSMEs on preparing green loan applications.
It will also help SBV refine its policies on green banking and communicate them to finance sector stakeholders. Green banking is poised to help Vietnam achieve the USD 11 billion annual financing needed to reach net-zero carbon emissions by 2050.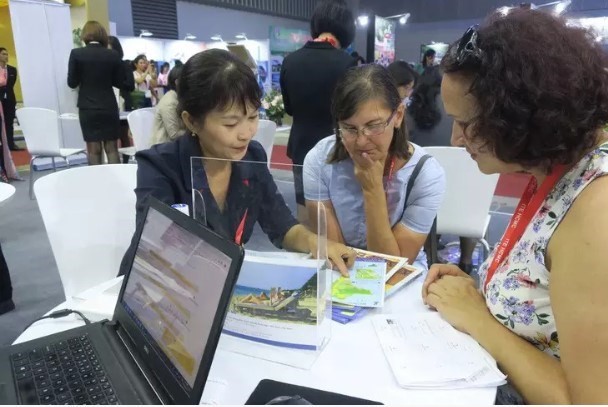 Women entrepreneurs in Vietnam have an estimated 1.2 billion USD, but few banks have taken active measures to pursue this market opportunity. Photo: ADB
Head of Economic Cooperation and Development at the Swiss State Secretariat of Economic Affairs (SECO) and Switzerland's Governor to ADB Dominique Paravicini said by enhancing the regulatory environment for innovative fintech solutions and building capacities of market players in digital finance, Switzerland supports Vietnam in fostering the digital transformation of its financial sector. Ultimately, this will help SMEs in Vietnam to better access finance and expand their businesses.
Based in Bern, SECO is the Swiss Confederation's center of expertise for all core economic policy issues, including economic cooperation and development. It implements Switzerland's economic and trade policy measures for the benefit of developing countries. SECO's mandate is to facilitate economic growth and sustainable prosperity in its partner countries.
ADB is committed to achieving a prosperous, inclusive, resilient, and sustainable Asia and the Pacific, while sustaining its efforts to eradicate extreme poverty. Established in 1966, it is owned by 68 members—49 from the region.
One of Singapore's top pure-play digital content sites - asiaone.com - on March 21 ran an article entitled "Vietnam: Can it become the Fintech Mecca of the east?", highlighting that Vietnam's fintech has reached new heights and its growth is fuelled by the newly introduced legal framework.
According to the article, Vietnam's National Digital Transformation Programme by 2025 has accelerated the inclination towards fintech.
Housing close to 200 fintech organizations, now 66% of adults have payment accounts as listed by the Ministry of Planning and Investment. Not to forget, the perfect medley of 91.3 million smartphone subscribers and an internet penetration rate of 73.2 percent have made the situation more conducive to the industry's growth.
"The success of these promising fintech organizations has been linked with their close ties with the banking sector that has created invaluable synergies," said the article.