Admiring the Northeast cloud from 2100 km above sea level
Located on the road to the top of Bach Moc Luong Tu mountain, the swing on Muoi Mountain is becoming a famous check-in place.
Bach Moc Luong Tu Peak, commonly known as Ky Quan San is one of the 4 highest peaks in the Northwest. Ky Quan San is famous for its majestic natural scenery with a combination of clouds and mountains.
One of the "heart-stopping" experience for any visitor participating in conquering the Wonders of San is sitting on a swing on top of Muoi Mountain. The most suitable time to take great pictures with this swing is from August to next April. This is the dry season when you can easily get to the top of Muoi Mount.
If you plan to conquer Wonders San, please watch the weather here about 3-5 days before arriving to avoid bad weather days that can affect the whole journey "cloud hunting".
You absolutely should not climb the mountain by yourself but need to go in groups and have a guide. In particular, in addition to good fitness, you need to prepare all the necessary items such as climbing shoes that can move on many terrains, warm coats, raincoats, tents, sleeping bags, cold medicine and some medical equipment.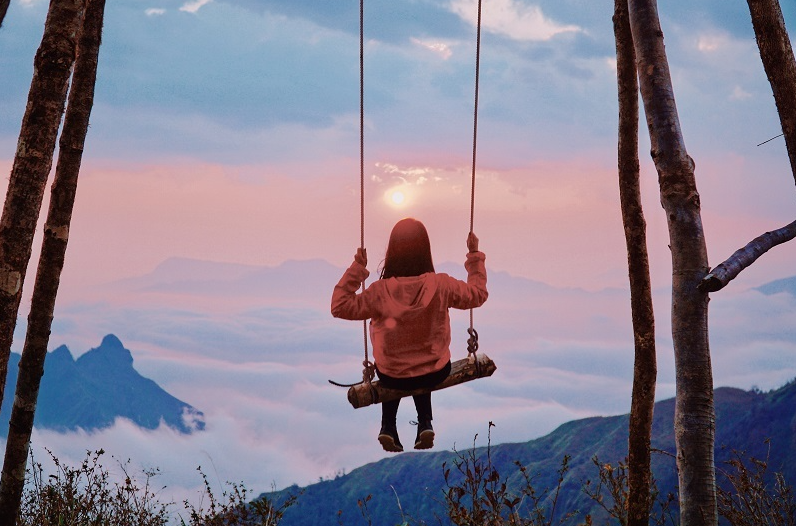 Sunrise on top of Muoi mountain - the resting site before conquering the top of Bach Moc Luong Tu. (Photo: Yan News)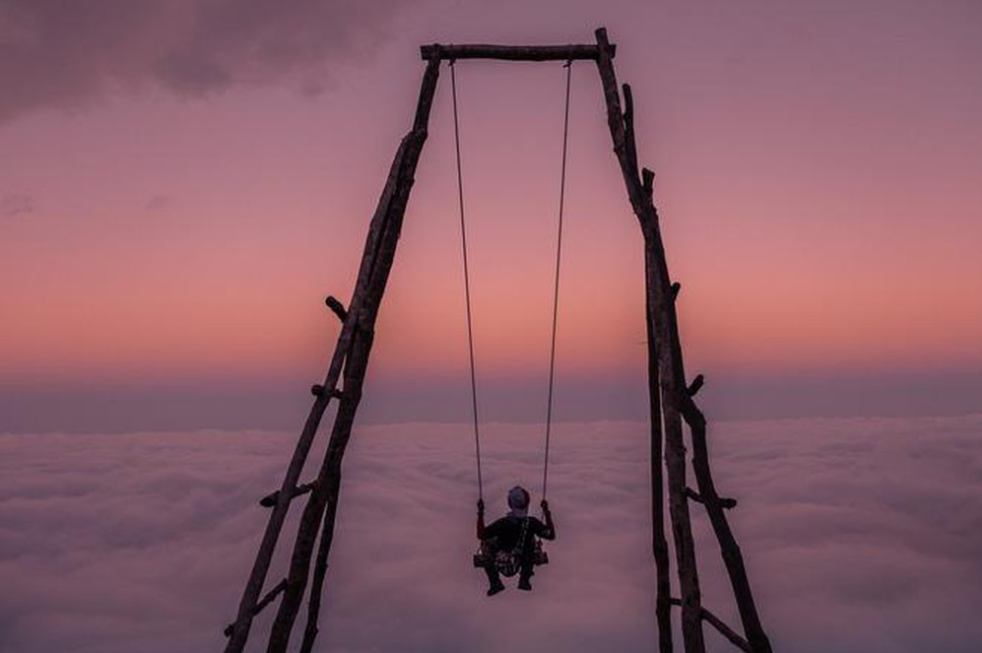 Real-life natural scenery at the top of Muoi Mountain. (Photo: Yan News)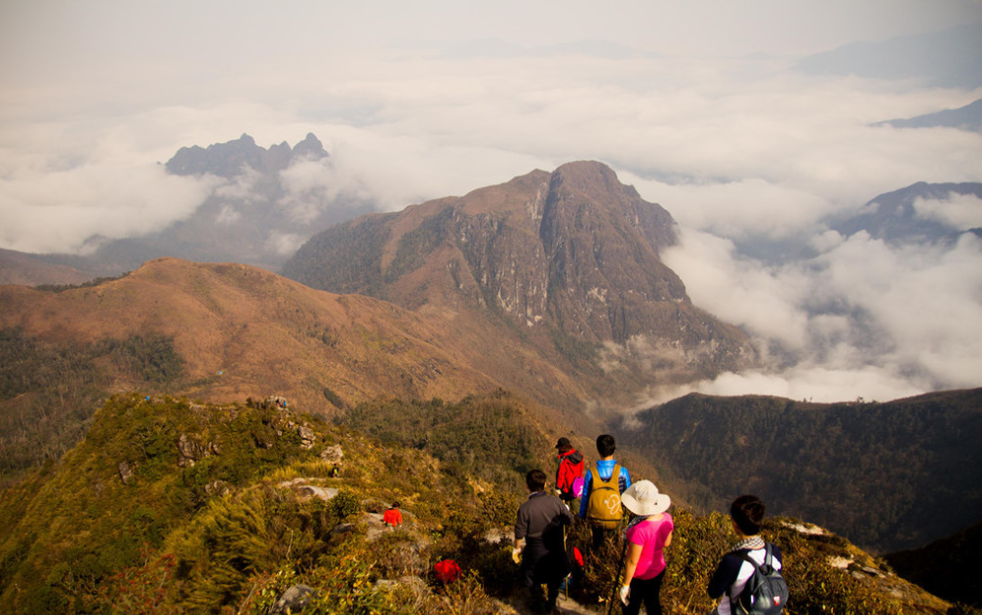 The journey to conquer the top of Ky Quan San takes about 3 days and 2 nights. (Photo: Yan News)