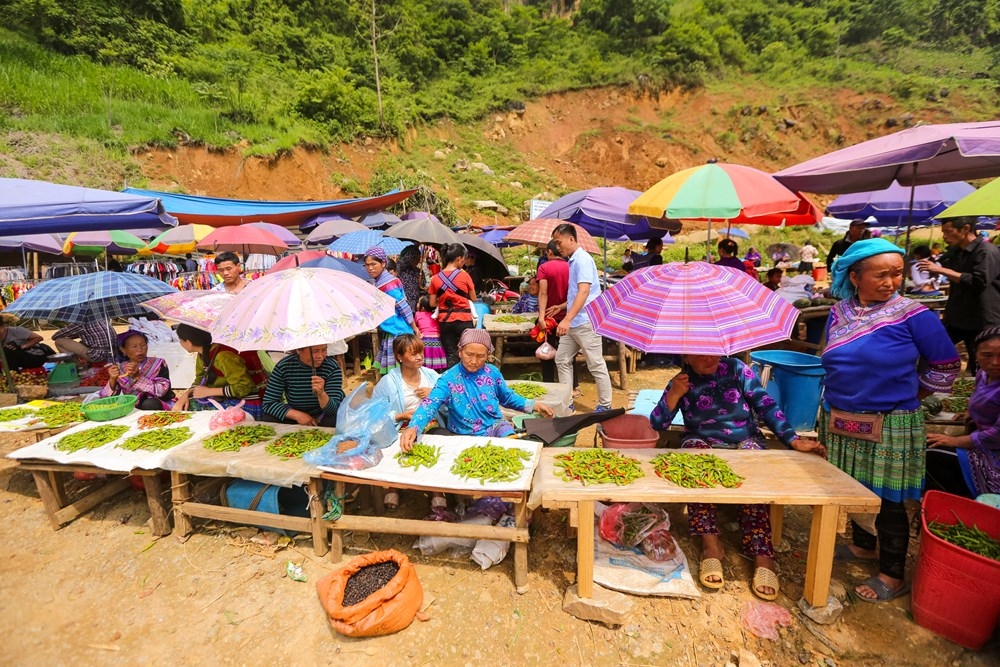 (Photo: VNA)
The Can Cau market is located in Can Chau commune, Si Ma Cai district, Lao Cai province, some 100km away from the center of Lao Cai province.
From afar, the mountainous market looks like a scene from a movie, with patchworks of terraced rice fields, colorful goods, and ethnic clothes. Approaching closer, one can hear sounds of the laughter of people, who come not only to trade but also to socialize.
Pristine, majestic, peaceful, and poetic are the words to describe the beautiful Can Cau market.
Can Cau market opens every Saturday, from early morning to past noon. The market also opens during public holidays and New Year.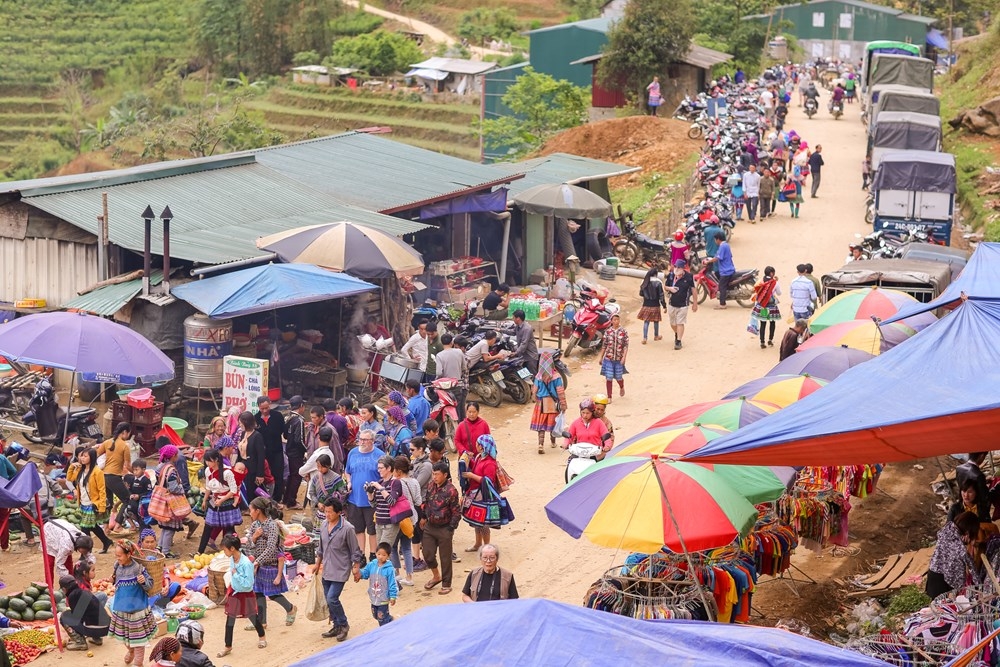 (Photo: VNA)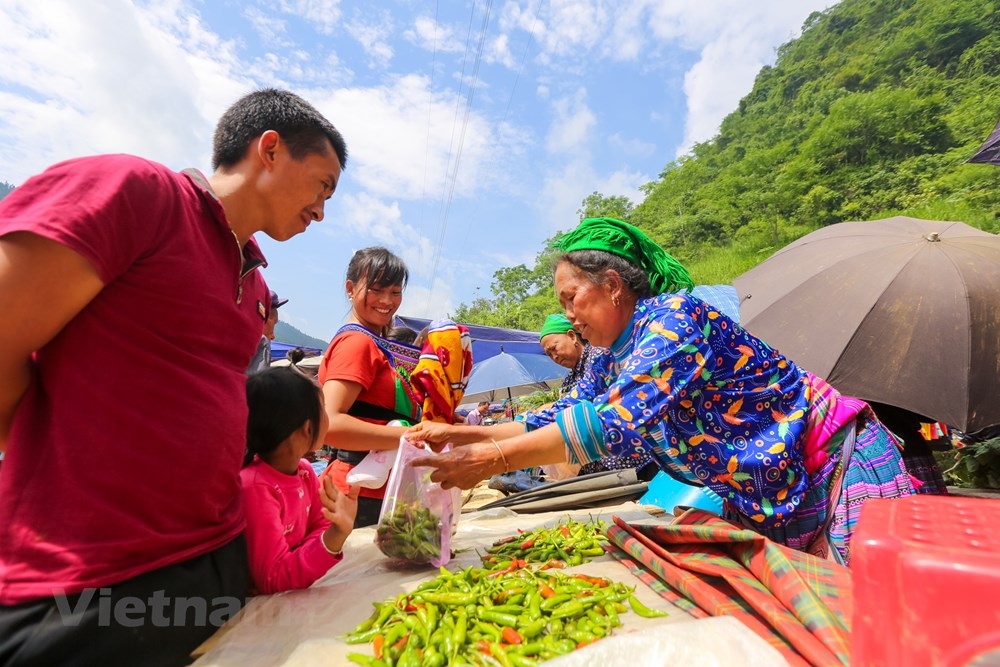 (Photo: VNA)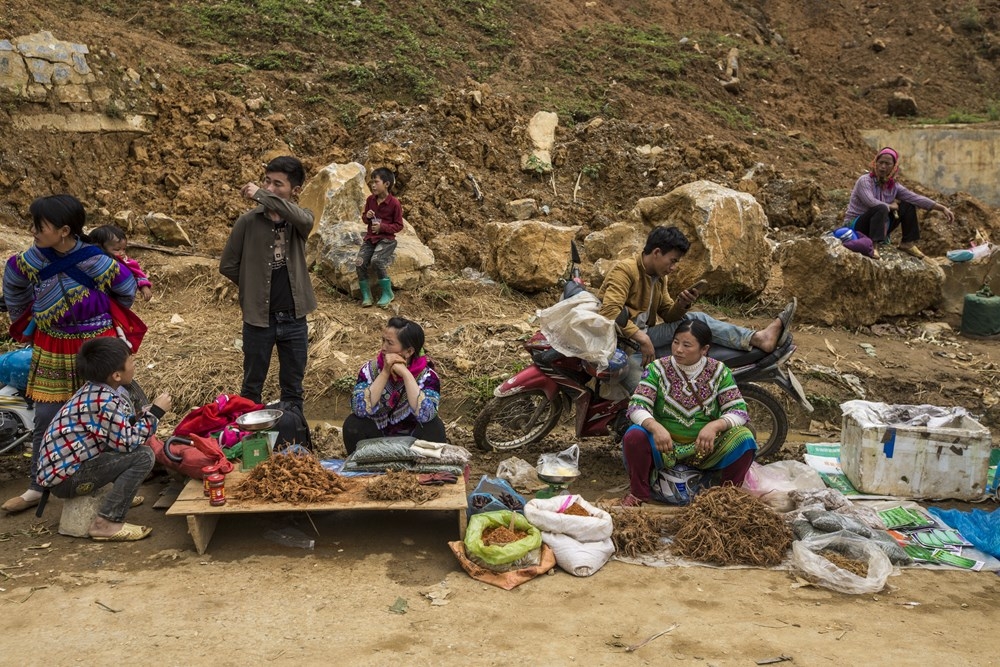 (Photo: VNA)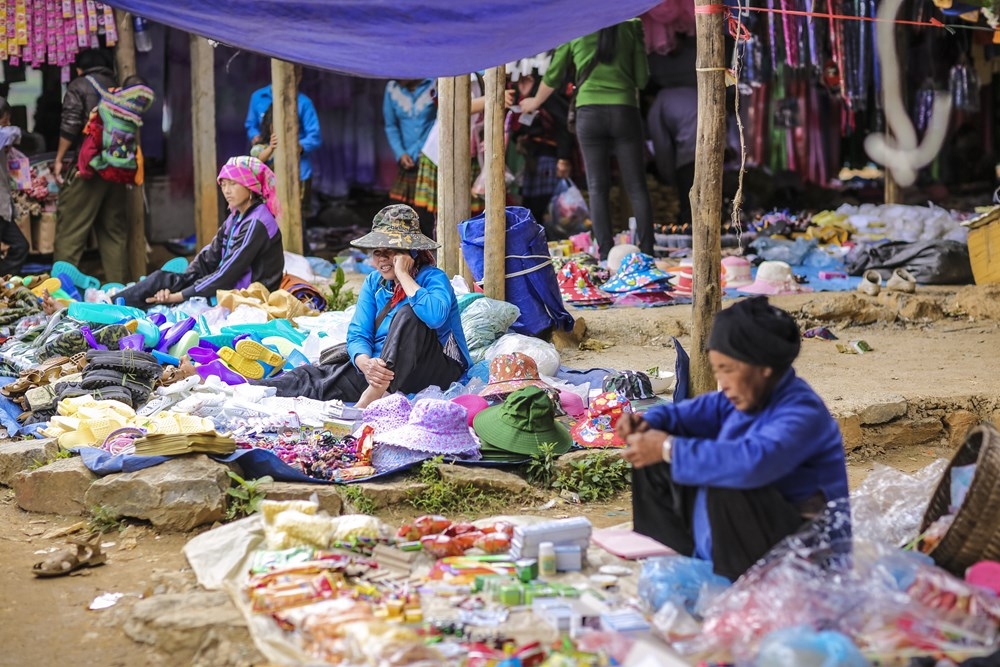 (Photo: VNA)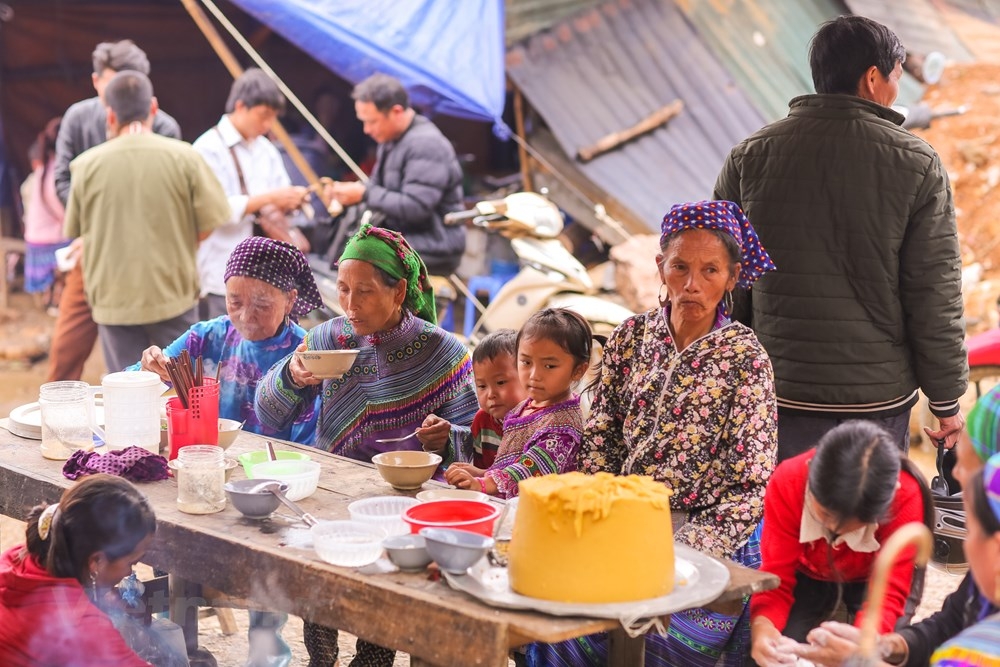 (Photo: VNA)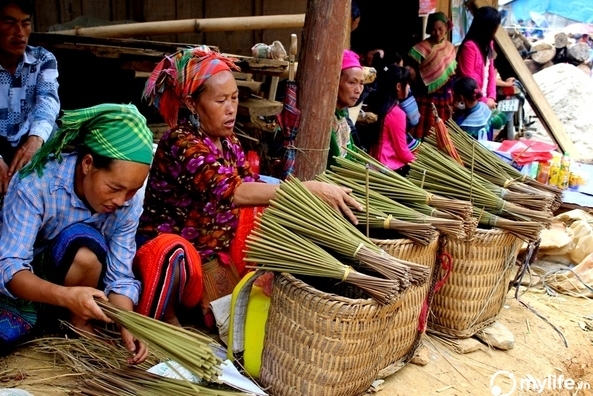 (Photo: My Life)
Sellers of different ethnic minorities from various areas head to the market to start selling from early in the morning. Goods for sale come in various forms, from hand-made items to home-grown veggies, mushrooms, honey, meats. Essential household items, farming tools are also available. People can find local delicacies like thắng cố (a kind of stewed horse meat, intestines and herbs), maize wine and also traditional weaved cloth.
Thanks to its pristineness, the market attracts a large number of visitors, including both the local and foreign ones. The market is surely an opportunity for visitors to experience firsthand the local cultural beauty, sample local specialties as well as mingle with the indigenous people.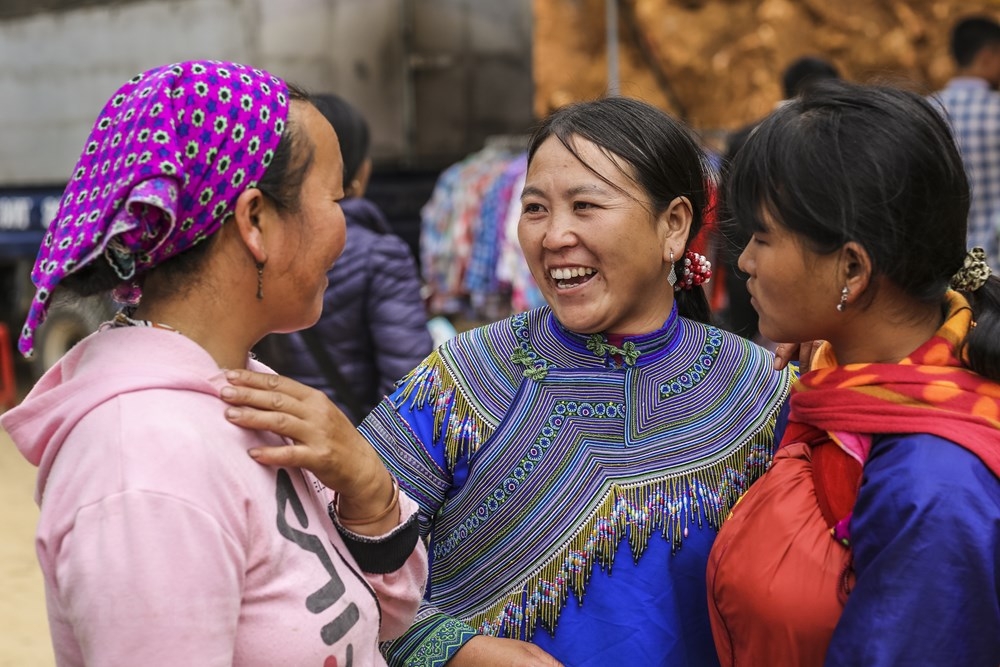 (Photo: VNA)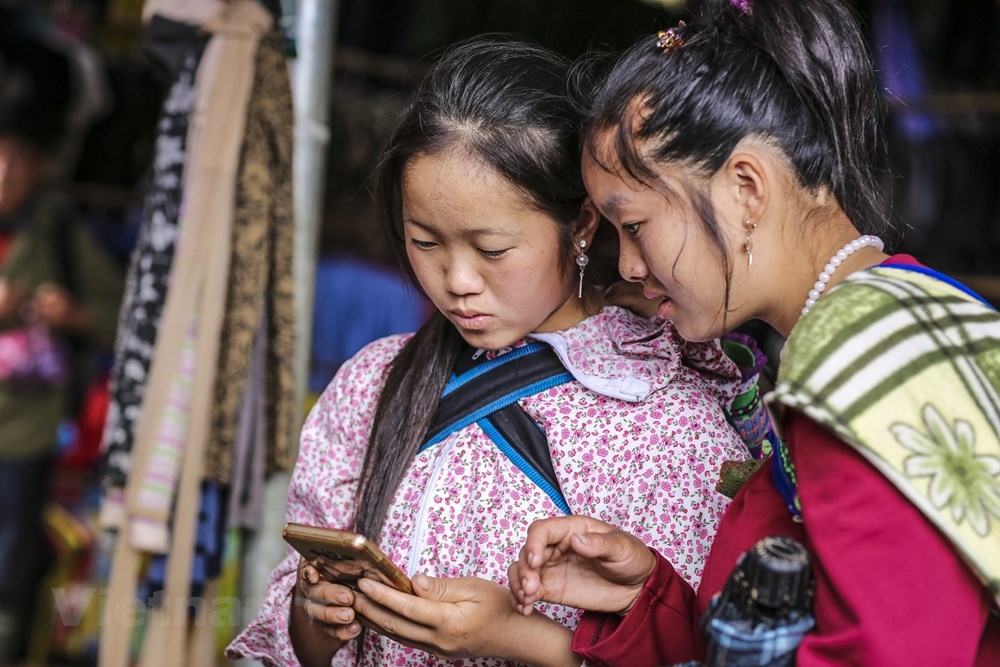 (Photo: VNA)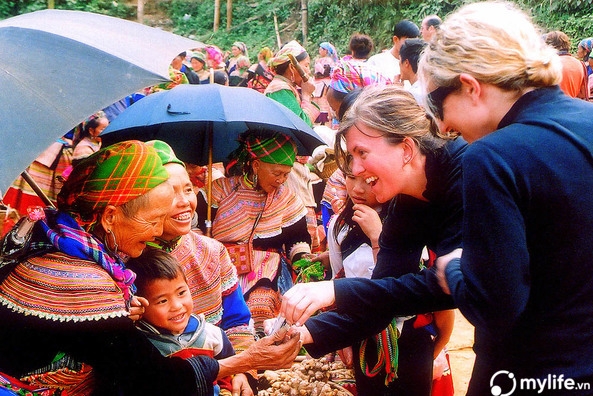 (Photo: My Life)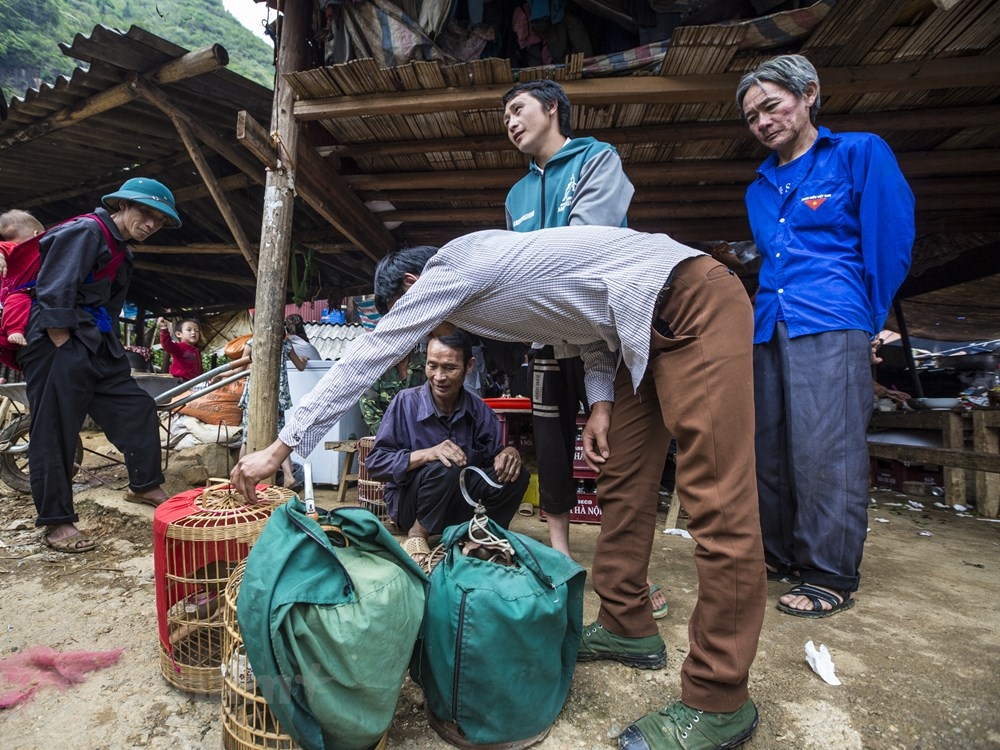 (Photo: VNA)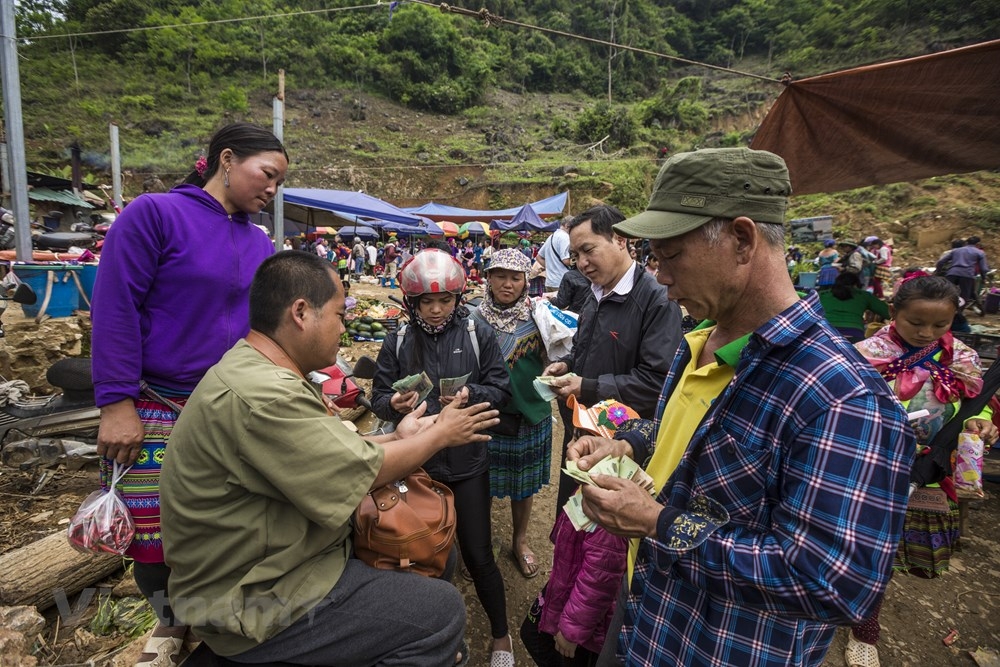 (Photo: VNA)
Each market day trades in hundreds of buffaloes from Bac Ha, Si Ma Cai, Muong Khuong, Ha Giang and Yen Bai. Sometimes, locals hold buffalo fights for entertainment.
For the local residents, the buffaloes are considered an important property. They often go to Can Cau market to buy strong buffaloes, which will help them in their farming, meanwhile, fertile buffaloes will be chosen to breed future herds.
Many locals also come here to seek weak buffaloes at a cheap price. They bring them home to feed them well and sell them at the same market later in the year for a higher price.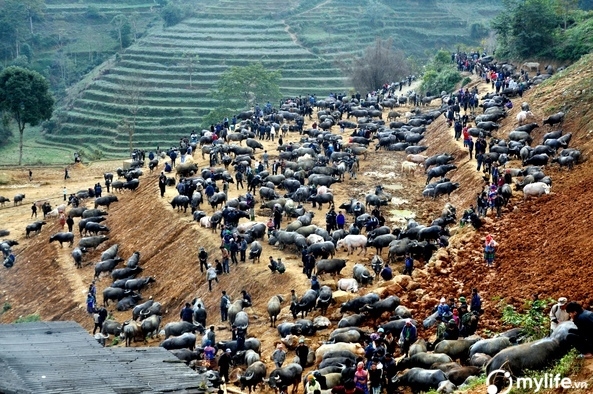 Buffaloes market (Photo: My Life)
Jasmine Le