AFP praised 24-year-old Vietnamese who quited his stable job to save abandoned cats
Witnessing that miserable cats were hunted for sale or thrown out on the street because of illness, Nguyen Thanh Binh tried to redeem and take good care of them.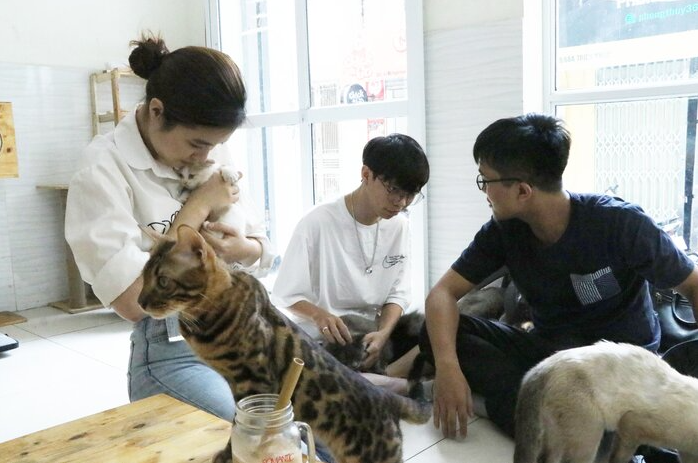 Photo: Sao Star
Dropping out of university to establish a home for miserable cats
In recent days, the story of a young man named Nguyen Thanh Binh (24 years old, a native of Ninh Binh) who specializes in helping poor cats has received much attention after being published on AFP (France).
Binh was a student at Hanoi University of Architecture. In early February 2020, the cat cafe was officially established, creating a home for injured and abandoned cats. Binh's cat cafe is located deep in Lane 66A, Trieu Khuc Street, Thanh Xuan District, Hanoi. Here, Binh diligently takes care of more than 20 cats that he has saved and nurtured.
Once, when he visited Ha Dong "cat market", Binh was surprised because he saw cats were screaming in the iron cage. The cats for sale there include stolen cats, kittens, and cats that are sold for meat. Since then, Binh decided to open a cat cafe, which will function as a home for rescued cats.
Along with studying, he normally leaves phone numbers in dog and cat rescue groups. Regardless of day or night, whenever receiving phone calls, Binh is ready to rescue the poor animals. In his third year of college, seeing no interest in studying, Binh decided to take a break, despite the fierce opposition from his family. Leaving college, Binh tried a lot of work for a living, the most recent one is interior construction.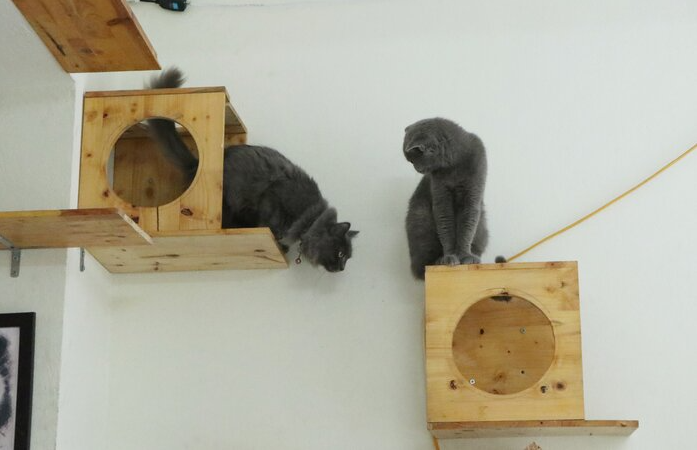 Photo: Sao Star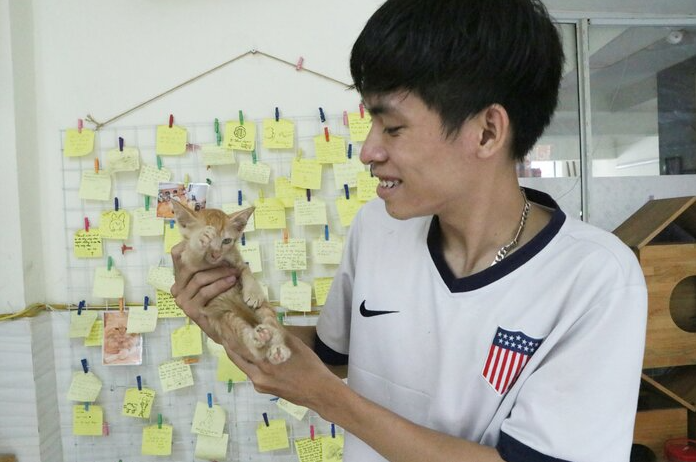 Photo: Sao Star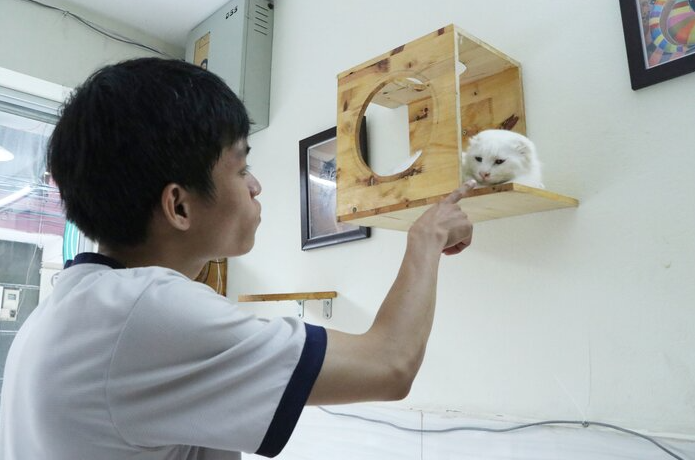 Photo: Sao Star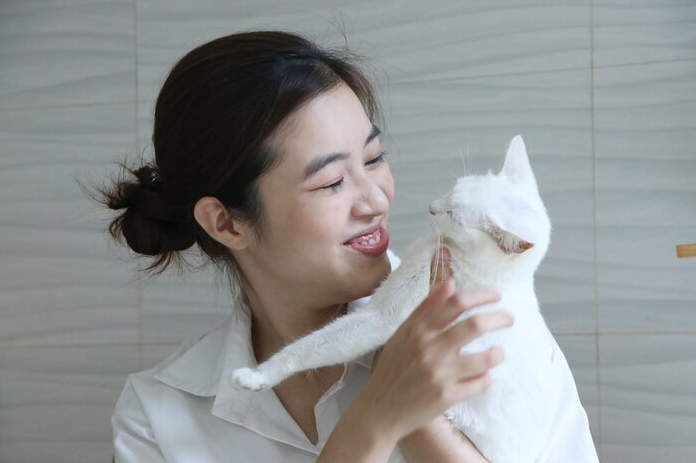 Photo: Sao Star
Every cat is a friend
The wooden houses for cats in the coffee shop are all made by Binh himself. To find and cure cats, Binh asked his friends and collaborators to look around slaughterhouses, trade places, even landfills to find if there are any abandoned cats.
Under this roof, each cat has its own story. Some cats get lost, some have an accident, some have been hit by a car, bitten by a dog, chased away, or fell from the apartment building. There were cats who already be saved, but its medical background was so severe that it couldn't survive.
Up to now, Binh has brought home more than 200 cats. He hopes that this number will continue to increase. Every month, he deducts the shop's sales, plus his pocket money, a portion of the support from friends, relatives, and sponsors to maintain the cat relief work.
After the cats gradually get well, Binh will find a new owner for them. With each cat that he gives away, more ones that he takes home to care for. He usually chooses those who have stable income and accommodations, so the cats will have a better life. Before adopting, recipients were asked to comply with a number of regulations. If those regulations are not met, the cats will be sent back to Binh's coffee shop.
Every month, Binh goes to all houses that have received his cats to check for the health of the cat, and give them some food. Especially, for those of you who raise cats but do not have enough money, Binh is willing to support, even contact the veterinary clinic to fund the medical treatment. The ultimate goal, Binh said, is always hoping that the cats will truly have the best life.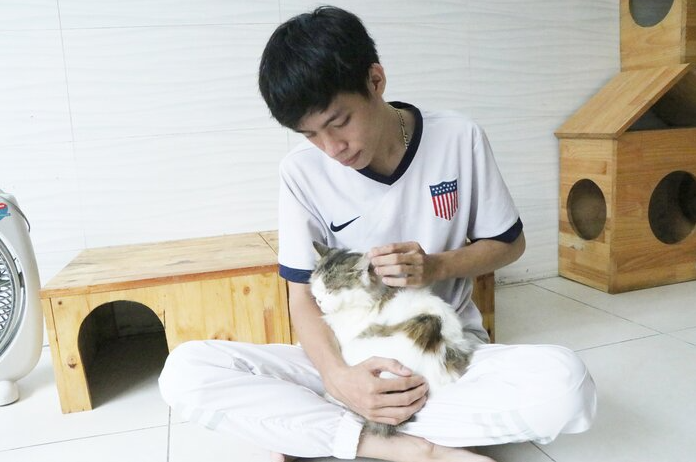 Photo: Sao Star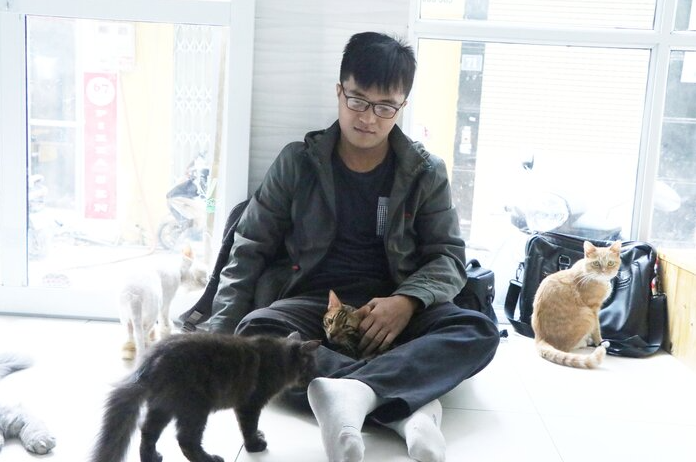 Photo: Sao Star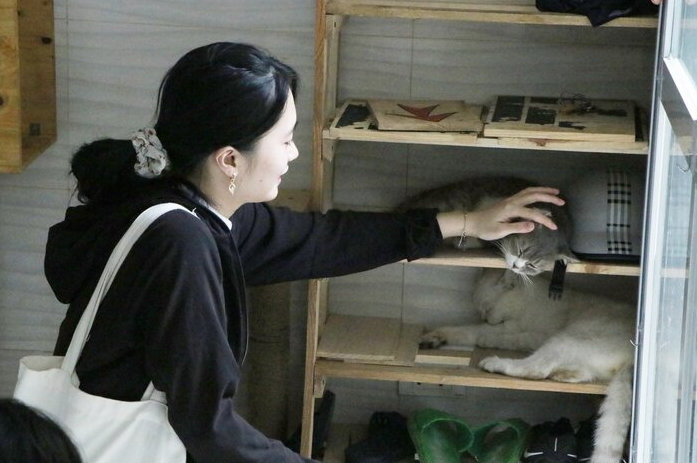 Photo: Sao Star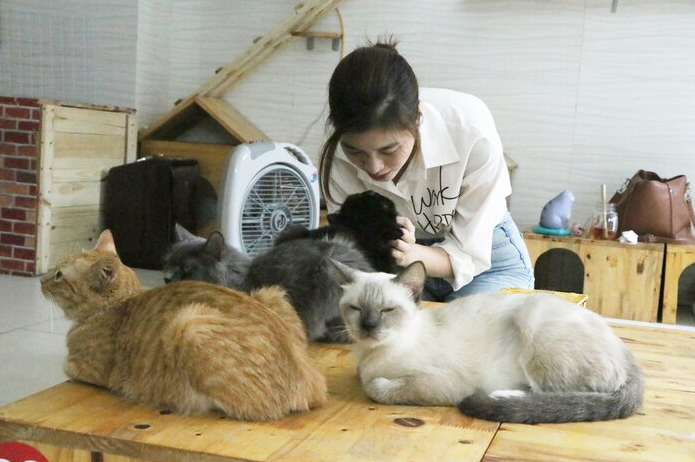 Photo: Sao Star