Aid Arriving for Covid-hit Families in Bac Giang, Bac Ninh
The Singapore Business Association Vietnam has launched a two-week appeal for funds to purchase care packs of essential items for Covid-19-affected households in Vietnam
Singaporean staff at the Embassy as well as friends from the Singapore Business Association in Vietnam pack essential items for Covid-affected families.
The Singapore Business Association in Vietnam (SBAV) Covid-19 appeal from June 14 to 30 raised VND 500 million for the purchase of essential items for 1,000 Covid-19-affected households in Bac Giang and Bac Ninh provinces.
The VND 500 million raised earlier among the Singapore community in Vietnam will reach 1,000 families in need, according to SBAV's post in Facebook page on July 9.
The packs contain a combination of rice, dried rice noodles, cooking oil and canned fish. Each pack is worth VND 500,000.
The care packs left Hanoi on July 9 and will reach families identified by the Vietnam Red Cross in Bac Giang and Bac Ninh provinces.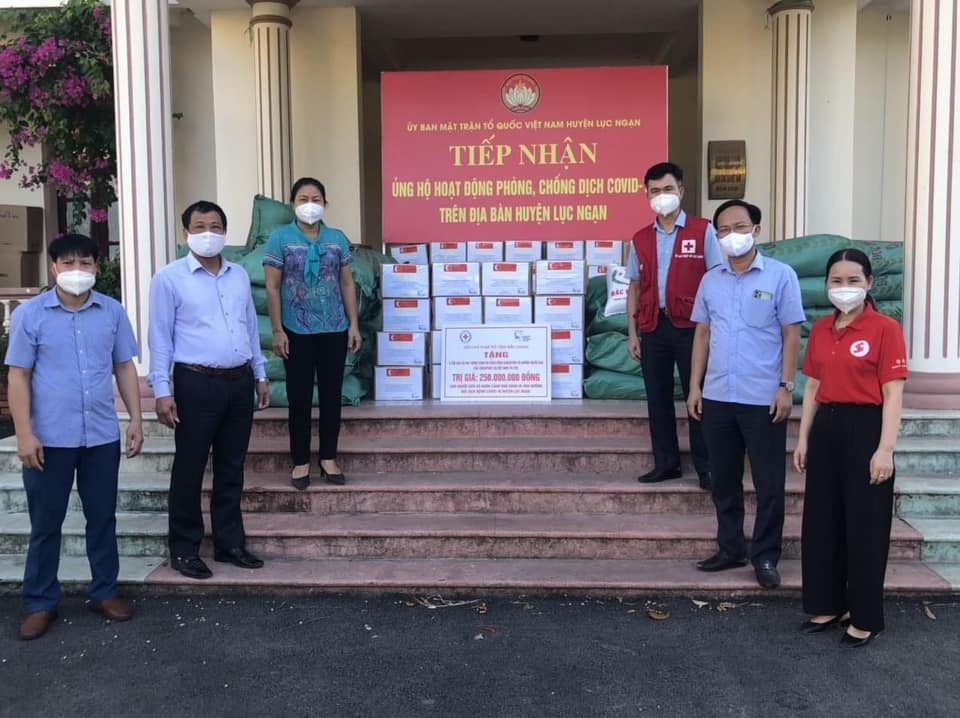 1,000 family care packs arrived in Bac Ninh and Luc Ngan district's Bac Giang.
Meanwhile, the Korea International Cooperation Agency (KOICA), the Korean government's representative in development cooperation, on July 6 presented an emergency package of supplies and necessities worth US$ 20,000 to patients belonging to disadvantaged groups in the community and frontline medical staff at a health facility in Bac Giang province.
Accordingly, the Vietnam – Korea Technical Vocational Training College, an educational institution established with a US$ 10 million grant from KOICA, is being used as a revenue base and initial treatment for Covid-19 patients in response to the shortage of hospital beds in the province. Most of thevpatients being treated here are poor workers in industrial zones and need urgent support.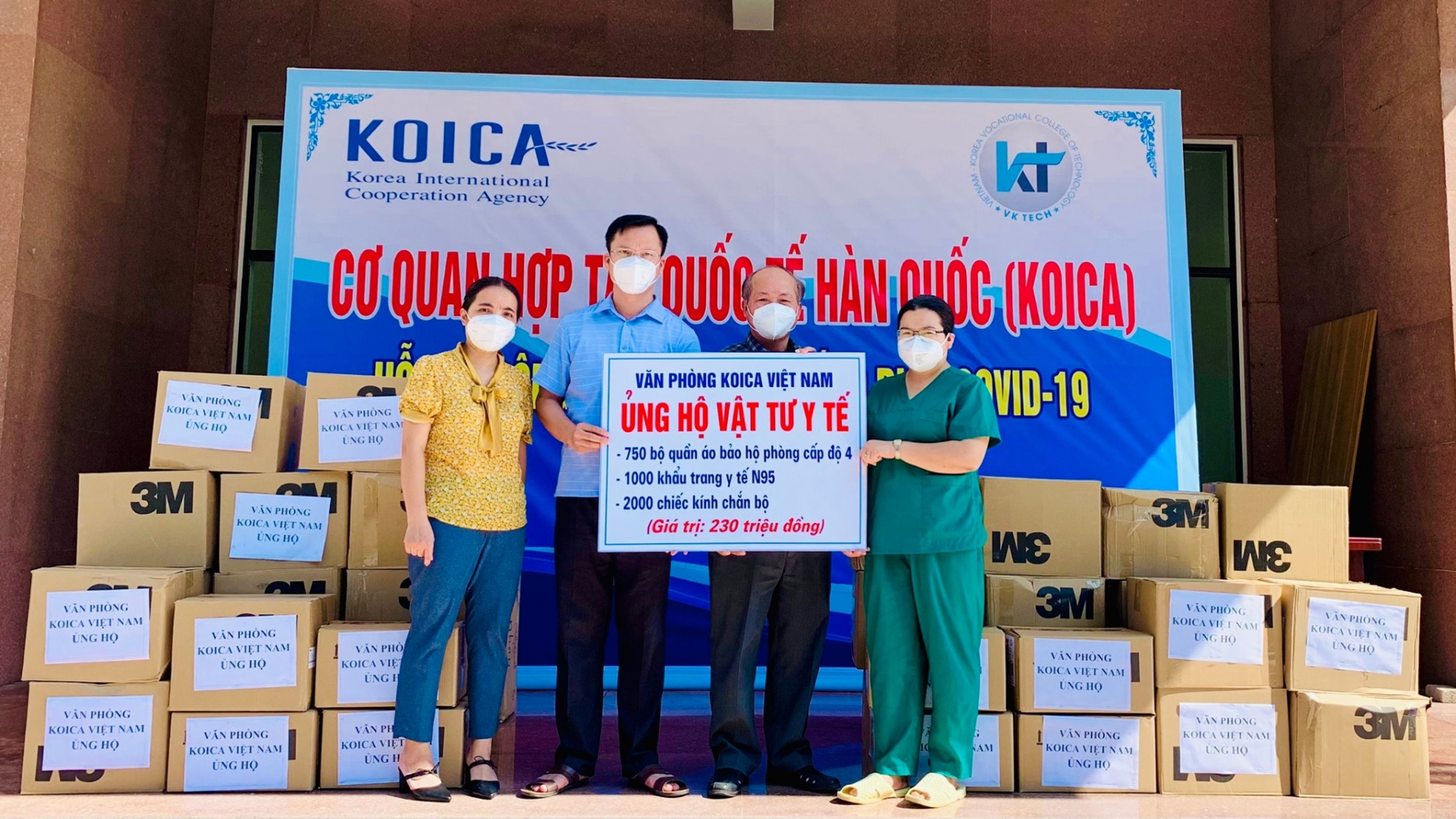 At the hand-over ceremony. Source: KOICA Vietnam
KOICA has provided medical supplies (including medical masks, protective clothing, face shields) and other essential supplies (including bed sheets, meals) for more than 500 patients and 200 health workers at the treatment facility located at the Vietnam - Han Bac Giang Vocational College of Technology.
This emergency assistance activity was implemented as part of the "ABC Program", or the "Agenda for Building resilience against Covid-19 through development cooperation," to implement the BUILDING TRUST initiative - South Korea government's cooperation initiative to develop Covid-19 response.
In addition, the Korean government, through KOICA, has completed the installation of 40 thermal imaging scanners at Vietnam's international airports, and will continue to support 30 million vaccine syringes and 300,000 safety boxes.
KOICA also recently cooperated with the United Nations Population Fund (UNFPA), as well as the Australian and Japanese embassies, to support 5,100 essential kits for female workers in pandemic hotspots in Vietnam.
598 more cases were added to the national tally over from 6 p.m. on July 9 to 6 a.m July 10, raising the national caseload to 26,608.
Another 35,914 people were vaccinated on July 9. As of 4 p.m. on July 9, a total 4,010,786 vaccine doses had been administered.
A total of 258,274 people have received full two shots. It means only around 4% of Vietnam's population have been vaccinated, while the number of infections has surged in the past few weeks.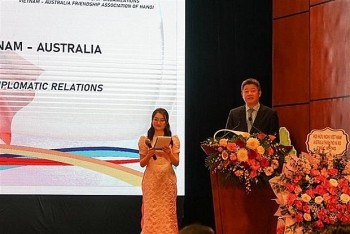 Friendship
A friendship exchange programme has been held recently in Hanoi to celebrate the 50th founding anniversary of the Vietnam-Australia diplomatic relations (February 26).