Vietnamese Pop Songs a Hit on Chinese Social Networks
Many Vietnamese pop songs are loved by Chinese artists and netizens recently
A Vietnamese pop song named "Dễ đến dễ đi" (Easy come, easy go) has recently become wildly popular on Douyin - the Chinese version of TikTok. Dozens of videos have used the song as background music, and Liu Yuning, a Chinese pop star, has repeatedly sung or dance to the song.
"Dễ đến dễ đi" was written and performed by Quang Hung Master D. Hung said that he was surprised to learn that the song was loved in China. "Many social networks users said that they loved the melody and wished to meet me when the pandemic was over," he said.
Due to the song's massive popularity, the Douyin team has made a Chinese version named "Your eyes are as beautiful as the stars." The song was performed by singers and actors Ju Jingyi and Neo Hou at a festival held by Hunan Broadcasting System.
Before "Dễ đến dễ đi," many other Vietnamese pop songs, namely "Cứ chill thôi" (Just chill), "Tình bạn diệu kỳ" (Magical Friendship) and "Có chàng trai viết lên cây" (A boy who writes on the tree), became big hits on Chinese social networks. Many cover versions of those songs were released by Chinese performers.
In early June, Hong Kong actress Carman Lee posted a video on Douyin, showing her and actor Benny Chan dancing to a "Có chàng trai viết lên cây" remix. The video earned over 50 million views and more than 23,000 comments.
"I do not understand the lyrics but the melody is catchy. A lot of videos on Douyin use the melody," said Li Guoguo, a Douyin user.
Zhao Lusi in a video using Vietnamese pop song. (Photo: TikTok)
"Tình bạn diệu kỳ", a song originally performed by Amee, Ricky Star and Lang LD appeared in many videos posted by Chinese artists, including actress Zhao Lusi, Ju Yeon (The Boyz band), actor Li Yifeng, singer JJ Lin, actress and singer Yang Chaoyue.
Many other songs, such as Bigcityboi, "Kẻ cắp gặp bà già" (Diamond Cut Diamond) and "Sao anh chưa về nhà" (Why Haven't You Come Home?) also gained attention. Previously, "Thêm một lần đau" (One More Pain) by HKT was played in many Chinese gameshows and sung by different artists, namely Wu Jinyan, Wei Daxun and Fan Chengcheng.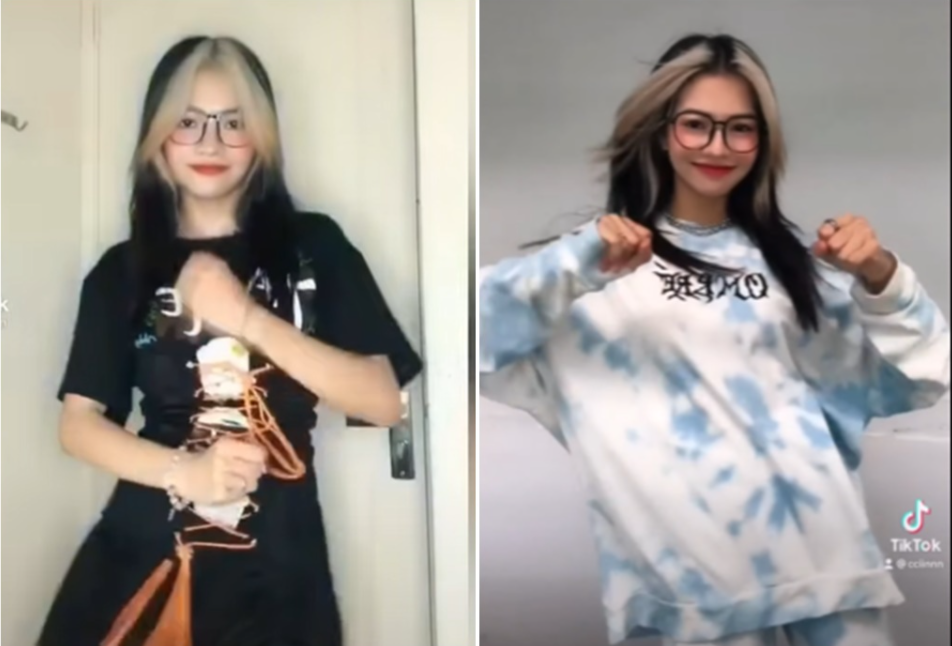 Bui Thao Ly, a Vietnamese dancer, is famous on TikTok for her dance choreography of Vietnamese pop hits. (Photo: TikTok)
According to music producer Hoaprox, the Vietnamese songs that are loved by Chinese mostly have catchy and playful melodies. He said "Videos posted on social networks mostly aim to entertain viewers, so the video makers use tunes that are easy to remember. I am proud of Vietnamese music and hope that the industry will thrive in the future."
"Ngẫu hứng" (Freestyle), Hoaprox's song was a hit in China in 2017, gaining more than 2 billion views on a music platform named Netease Hoaprox, born in Da Lat, is a music producer and DJ in Vietnam. He won the first prize of The Remix New Generation 2017, a gameshow for singers and music producers in Vietnam.
According to Sina, thanks to the launch and development of mobile apps and social networks, Vietnamese pop songs can easily and quickly reach China. Those songs are firstly used by Vietnamese users or Vietnamese living in China and then go viral.
Bui Thao Ly's Douyin account has repeatedly appeared on the app's top search. Thao Ly, a Vietnamese dancer, became famous for sharing dance choreography with Vietnamese pop hits. Her account currently has 550.000 followers, with more than 4.9 million likes.