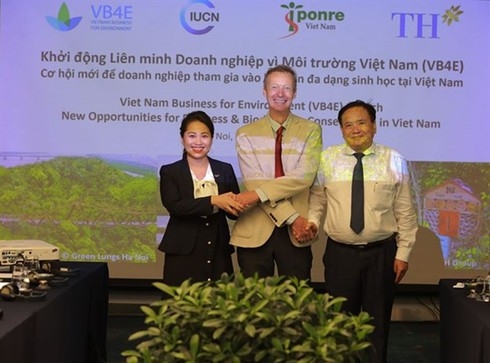 Three representatives of partners in the VB4E alliance (from left TH Group, IUCN and the ISPONRE). (Photo: VOV)
The Vietnam Business for Environment (VB4E), a joint initiative of the International Union for Conservation of Nature (IUCN) collaborating with the Institute of Strategy and Policy on Natural Resources and Environment (ISPONRE) under the Ministry of Natural Resources and Environment, and the TH Group Joint Stock Company (TH Group), is a business platform to support companies in environmental preservation and biodiversity conservation in Vietnam, according to VOV.
Collaborative projects focus on the following areas: biodiversity conservation, plastic waste management, sustainable tourism development, marine and coastal conservation, forest landscape restoration, water and wetland conservation, renewable energy and climate change.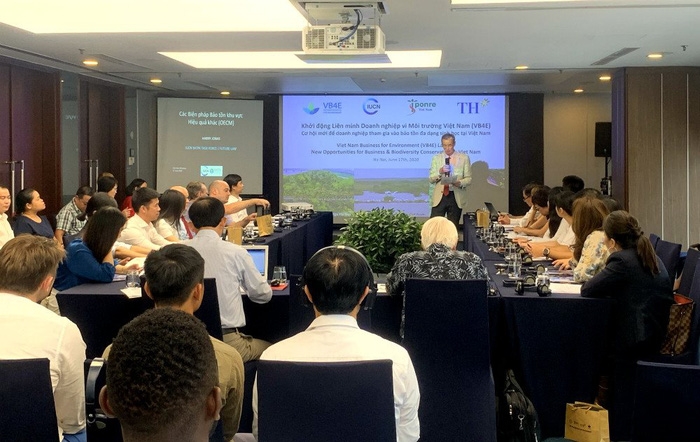 At the launching ceremony (Photo: Vietnam Women)
Participating in VB4E, member businesses can upgrade their environmental performance through field projects, showcase sustainable business practices, take part in the policy advocacy and expand business reputation.
Mr. Jake Brunner - IUCN Chief Representative in Vietnam - said: "Having been in Vietnam since 1993, IUCN has worked mainly with government agencies and in recent years, we have strengthened cooperation with non-governmental organizations and businesses as well as cooperated with state agencies to contribute to real change."
VB4E will focus on idea bank building, advocacy and capacity building. The main activity of VB4E will be an online idea bank where NGOs, businesses and other stakeholders collaborate to implement conservation projects that bring about much impact, Vietnam Women reported.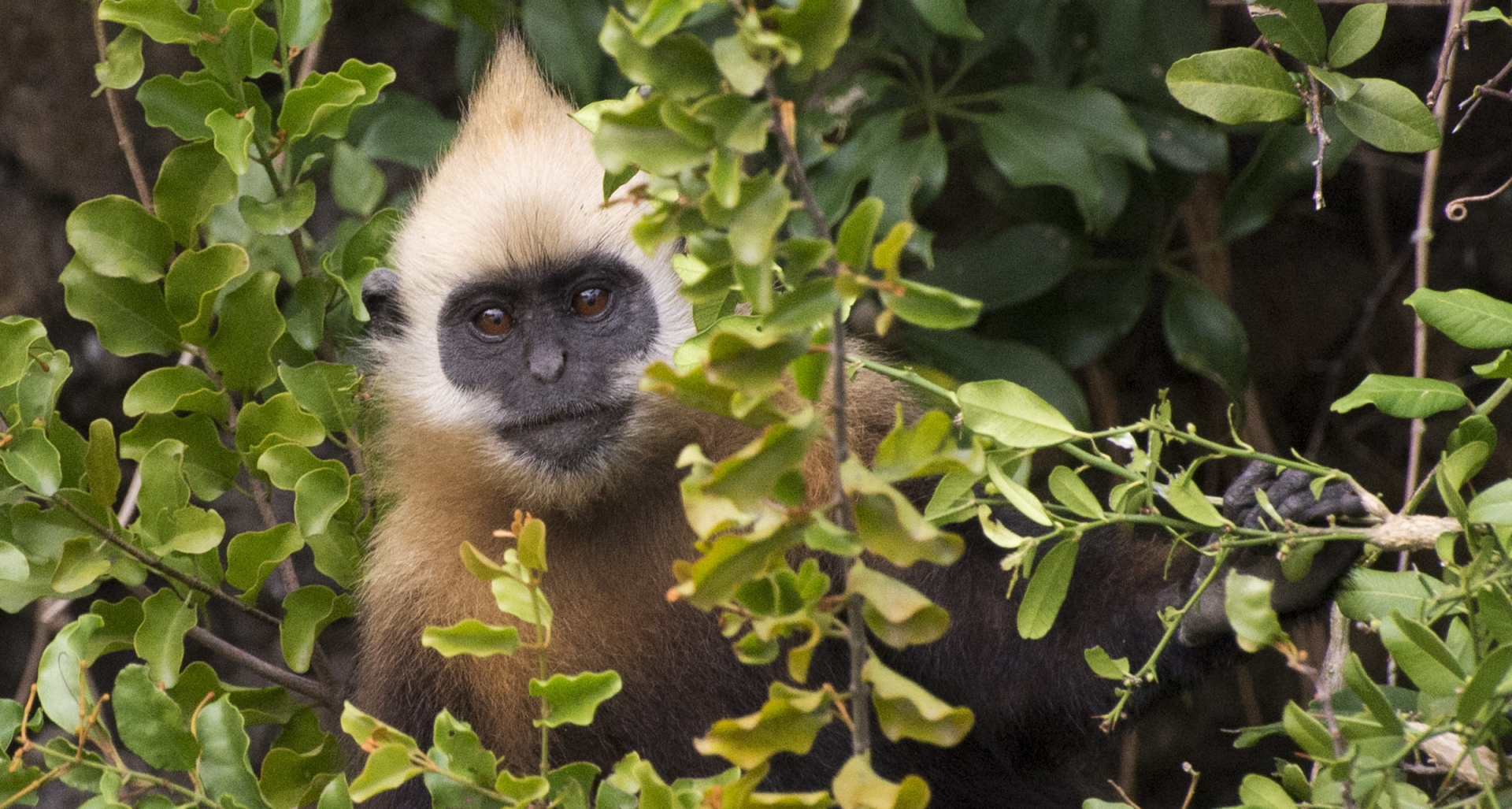 VB4E is expected to inspire businesses in sustainable development (Photo: VB4E)
"We will expand cooperation with businesses, especially with large Vietnamese enterprises that have an impact on the environment. Therefore, we are very interested in the cooperation program with TH Group, one of the businesses with products from nature and concerned with the environment", Mr. Jake Brunner shared.
The IUCN official pledged to closely work with enterprises in all of their activities against environmental pollution.
VB4E was initiated and co-founded by experienced and prestigious social organizations. VB4E has implemented many conservation and environmental protection projects in the world and in the region. The alliance also has strong support from the state management agencies (Institute of Strategy and Policy on Natural Resources and Environment - ISPONRE).
VB4E is expected to become an initiative that inspires and engages the business community, and will be effectively implemented. This is also a platform for the Vietnamese business community to join hands for the sustainable environment, informed Thanh nien.
Candy Lee