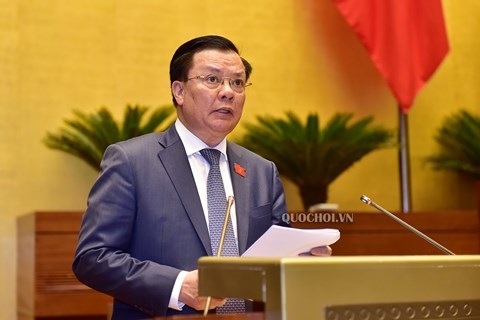 The draft of the Resolution was presented by Minister of Finance Dinh Tien Dung (Photo: Public Security)
On June 11, at the National Assembly's meeting, Minister of Finance Dinh Tien Dung presented a draft of the Resolution on reduction of corporate income tax payable in 2020 for enterprises, according to Public Security.
This proposal, according to the Government, is to support small-scale businesses that are vulnerable to the negative impact of the economy.
Accordingly, the draft Resolution stipulates a 30% reduction of the corporate income tax payable for 2020 in case the enterprise has a total turnover in 2020 not exceeding VND 50 billion (US$ 2,143,000) and the number of employees participating in the social insurance not exceeding 100 people.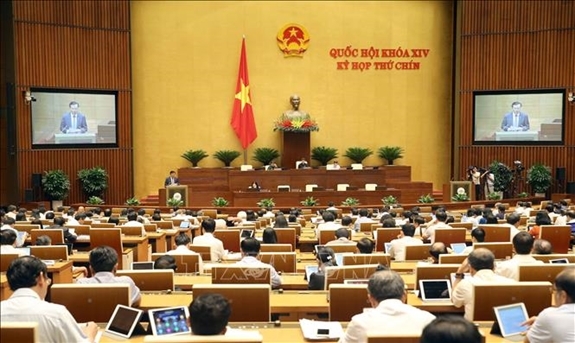 The National Assembly meeting for the draft (Photo: People's Army Newspaper)
The proposal, according to Minister Dung, aims at ensuring the effectiveness of the support policy. The proposal is based on a calculation of the ability and condition of the State Budget in the current context.
This Resolution applies to corporate income taxpayers including: Enterprises established under the provisions of Vietnamese law; organizations established under the Law on Cooperatives; non-business units established under the provisions of Vietnamese law; other organizations engaged in income-generating production and business activities (except for enterprises established under foreign law provisions).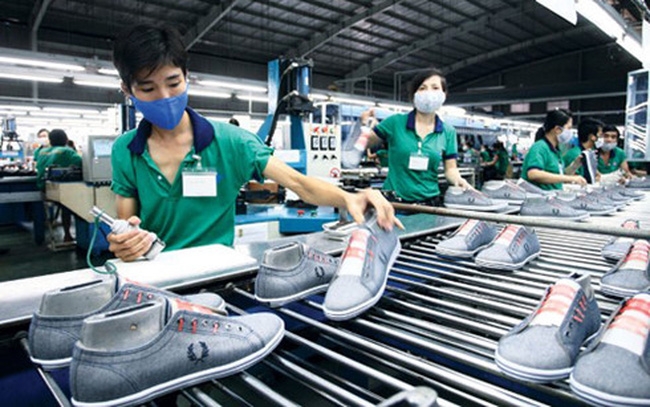 Tax for small businesses can be reduced by 30 percent of(Photo: CafeF)
Most of the opinions in the Finance and Budget Committee of the National Assembly agreed with the Government's Proposal on reducing the payable tax amount. The 30% reduction will help businesses overcome difficulties and increase resources for development, according to People's Army Newspaper
If the proposal is approved, it will reduce the government's revenues by VND15.8 trillion ($680 million). According to Minister of Finance Dinh Tien Dung, medium-sized businesses are not included because it would enlarge the scope as 97 percent of Vietnamese firms are either small or medium sized. Accordingly, the government revenues will be reduced by another VND22.4 trillion ($964 million), or 41 percent, if medium-sized businesses are included.
Many businesses in Vietnam had to shut down in March and April as part of the country's efforts in containing the Covid-19 pandemic.
GDP growth of Vietnam in the first quarter fell to a 10-year-low of 3.82 percent. It was 7.02 last year, reported by VnExpress.
Candy Lee