Alluring wooden bridges amidst blue sea in Vietnam's famous tourism hub
Rustic wooden bridges, located amidst the blue sea in Vietnam have become hot check-in spots for many tourists.
Wooden bridge in Hon Tam (Khanh Hoa)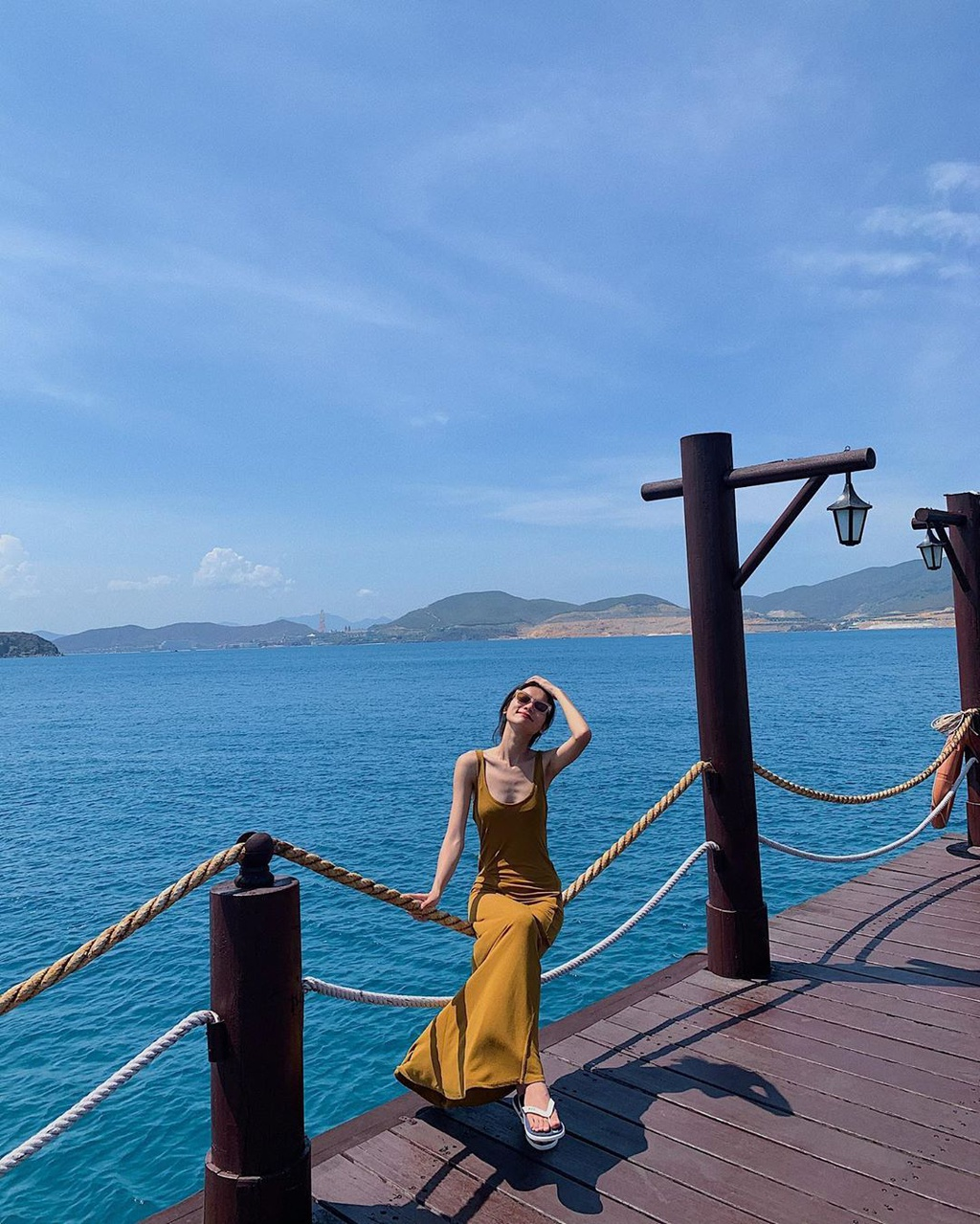 Photo: Kimdee.le/ via Zing News
About 7 km from Nha Trang city (Khanh Hoa), Hon Tam covers an area of ​​about 110 ha. In addition to taking a dip into crystal-clear beaches, scuba diving or paragliding, tourists will have the chance to check-in at the wooden bridge, Zing News reported.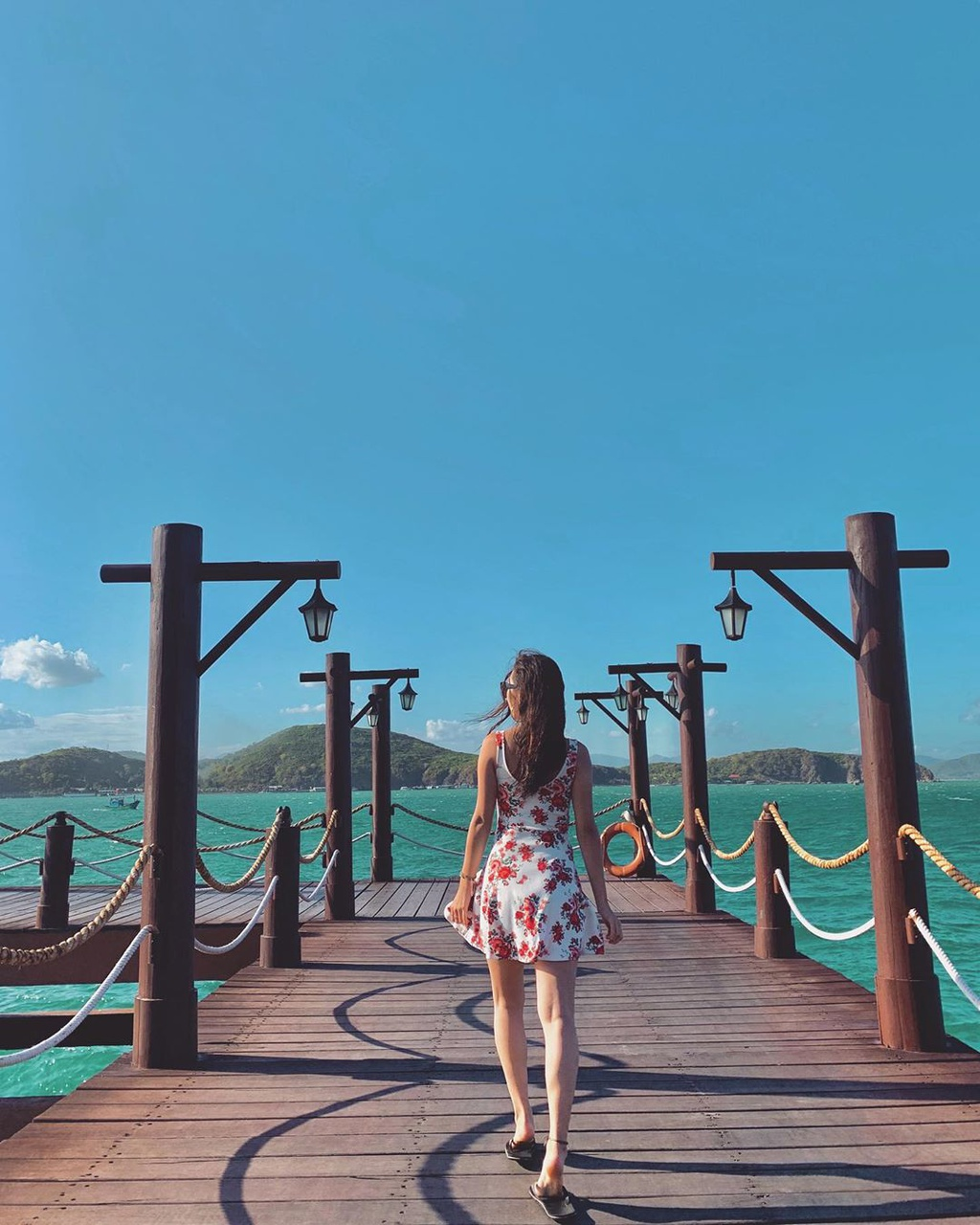 Photo: Monica_g_lee/ via Zing News
Simply designed and painted in amiable brown color, the wooden bridge is a preferred place to take wedding photos of many couples. Tourists should come here at sunrise or sunset as sunshine is reflected on the blue sea creating romantic scenery.
Wooden bridge in Hon Kho (Binh Dinh)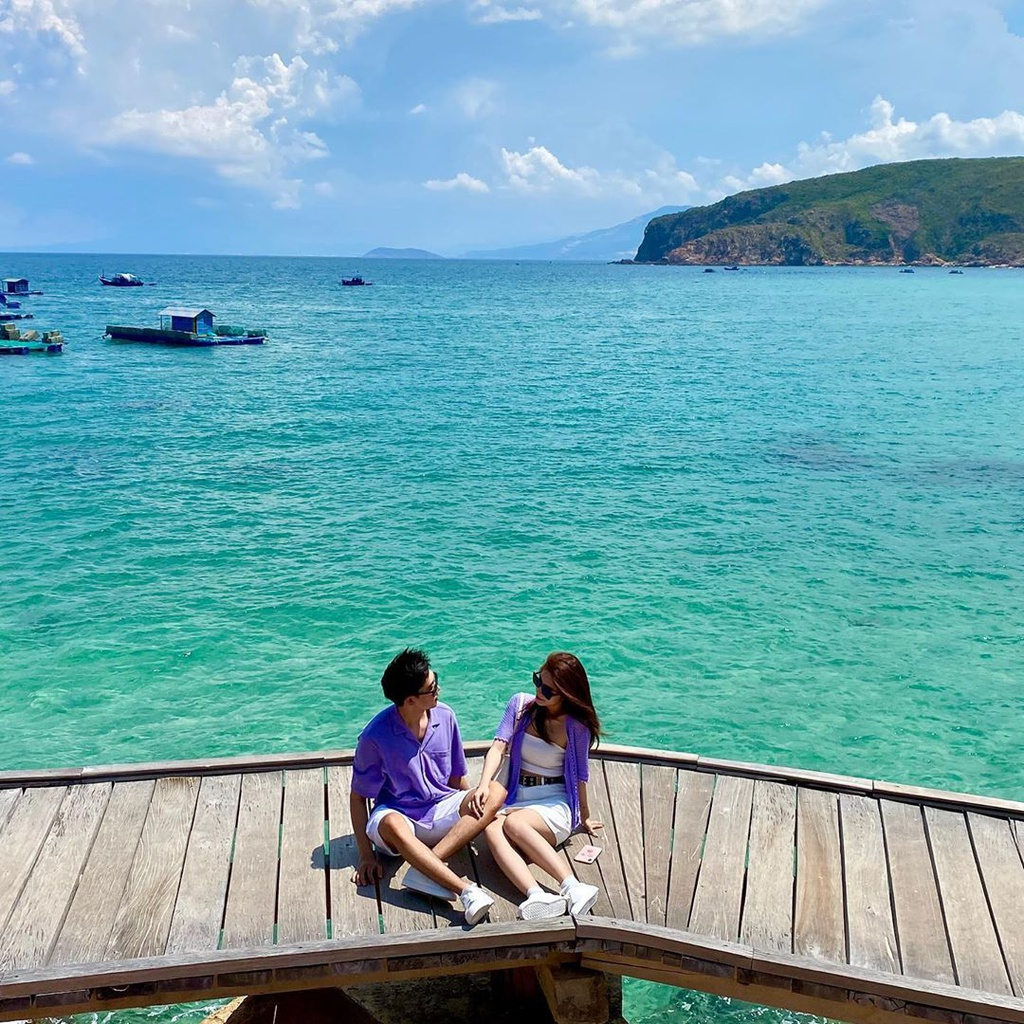 Photo: I.am.tanh/ via Zing News
About 16 km from Quy Nhon city center, Hon Kho islet is a famous tourist attraction of Binh Dinh province. The wooden bridge here skirts the cliffs along the coast. The image of the bridge on the blue sea with smooth white sand dunes reminds visitors of the resort paradise of Maldives.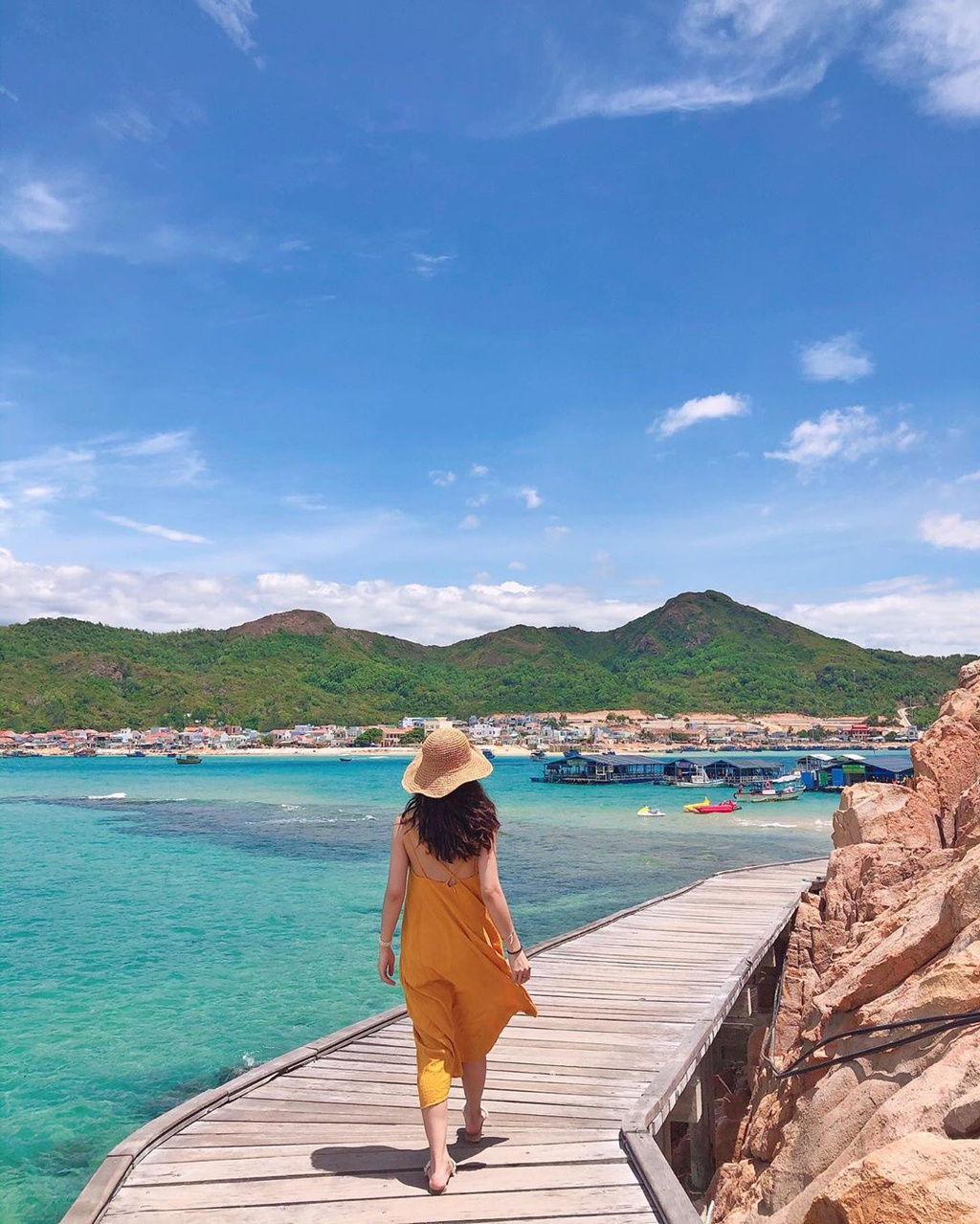 Photo: Teresa_pham163/ via Zing News
Standing on the bridge, tourists can take in the whole view of the island. The ideal time to visit Hon Kho is from March to September as the weather is nice and the sea is calm.
Wooden bridge in Diep Son Island (Khanh Hoa)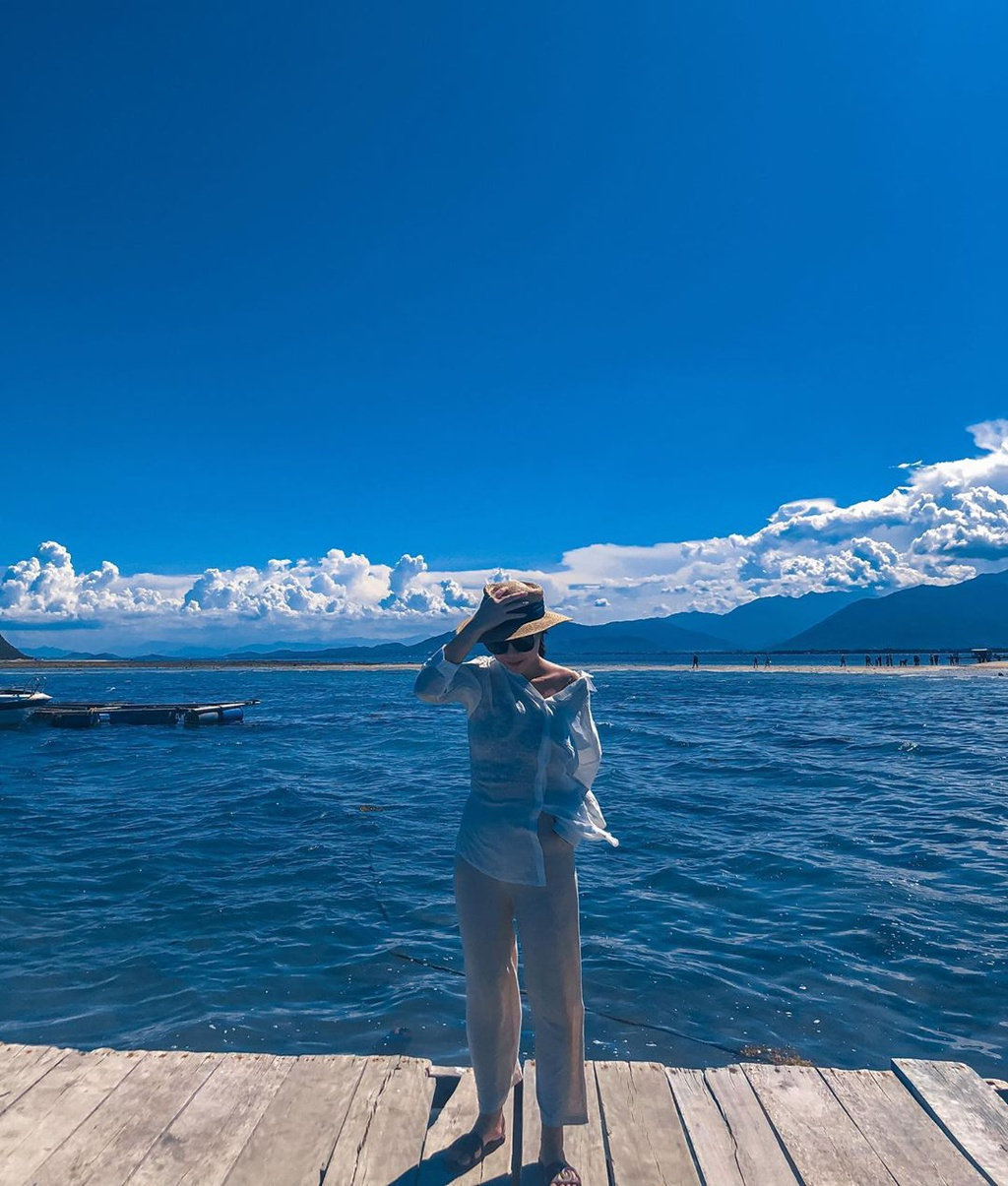 Photo: Vphongnhung/ via Zing News
The wooden bridge, located on Diep Son Island in Van Phong Bay, Khanh Hoa also lures many tourists to take photos. Diep Son Island is considered one of the most attractive tourist paradises in summer. It often takes tourists one hour to reach the island by boat.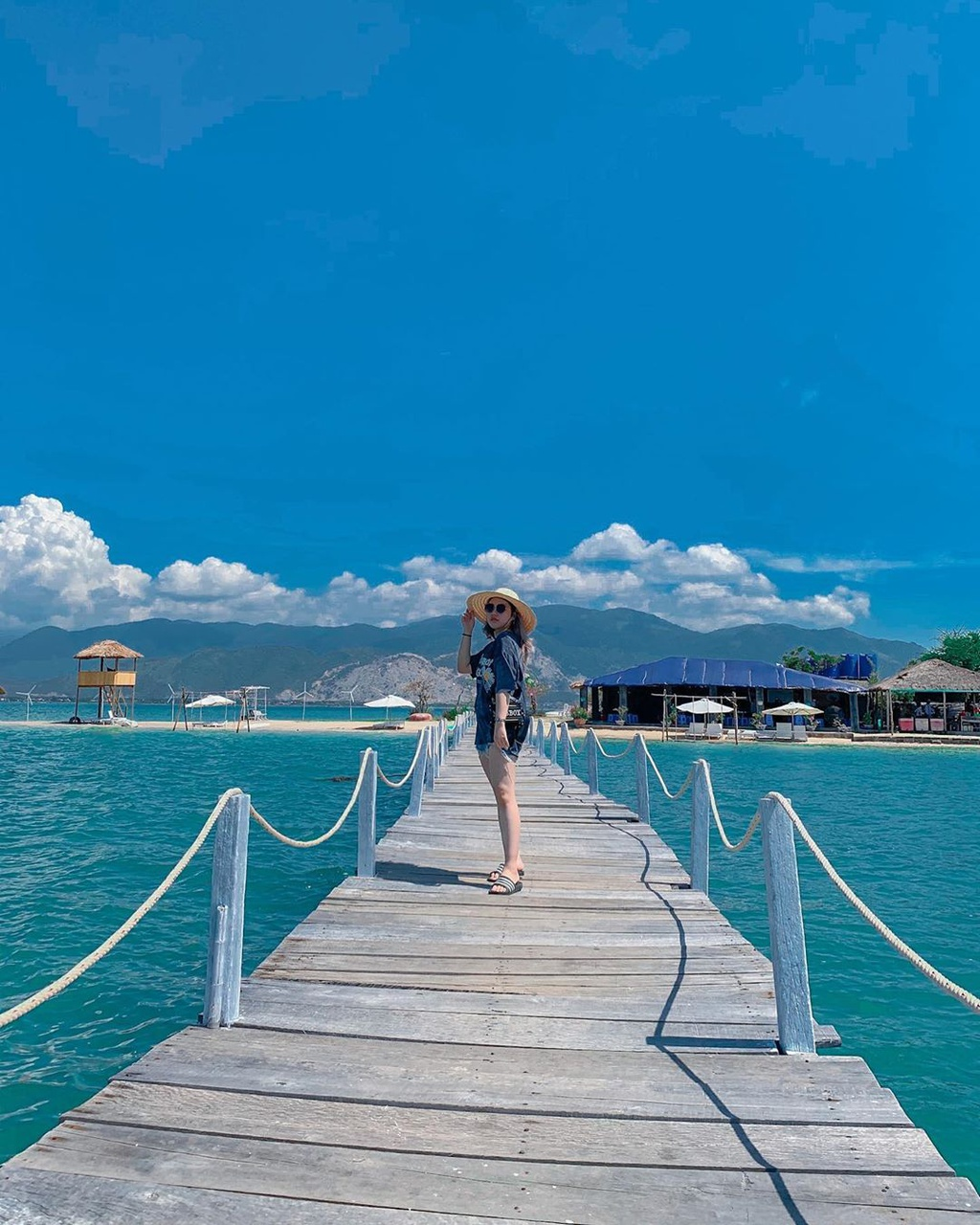 Photo: Sammy.ngocanh/ via Zing News
Diep Son Island is not well-known for its breathtaking undersea path but also for 300-meter Ngoc Trai wooden bridge. Many couples choose Ngoc Trai bridge to take their wedding photos, hence, it is also known as the love bridge.
Wooden bridge in Ngoc Suong (Khanh Hoa)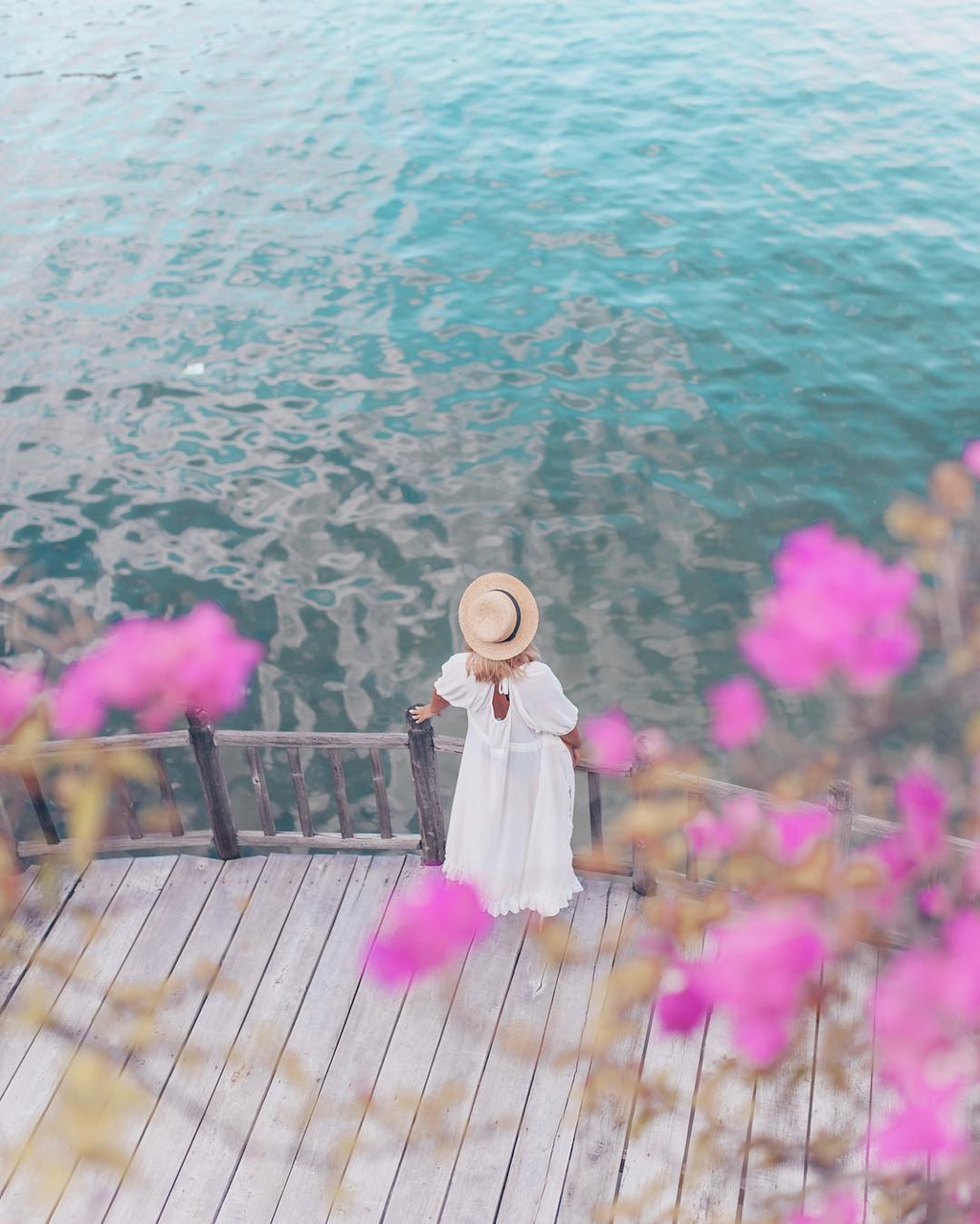 Photo: Kattymyasnikova/ via Zing News
Ngoc Suong Resort in Cam Lap commune, Cam Ranh City, Khanh Hoa deserves to be a paradise to escape from the scorching heat of summery days. Its highlight is a wooden bridge that connects homestays on the sea. The romantic scene here attracts many avid travelers and photography enthusiasts. Don't forget to bring a camera and you will get tons of satisfying check-in photos.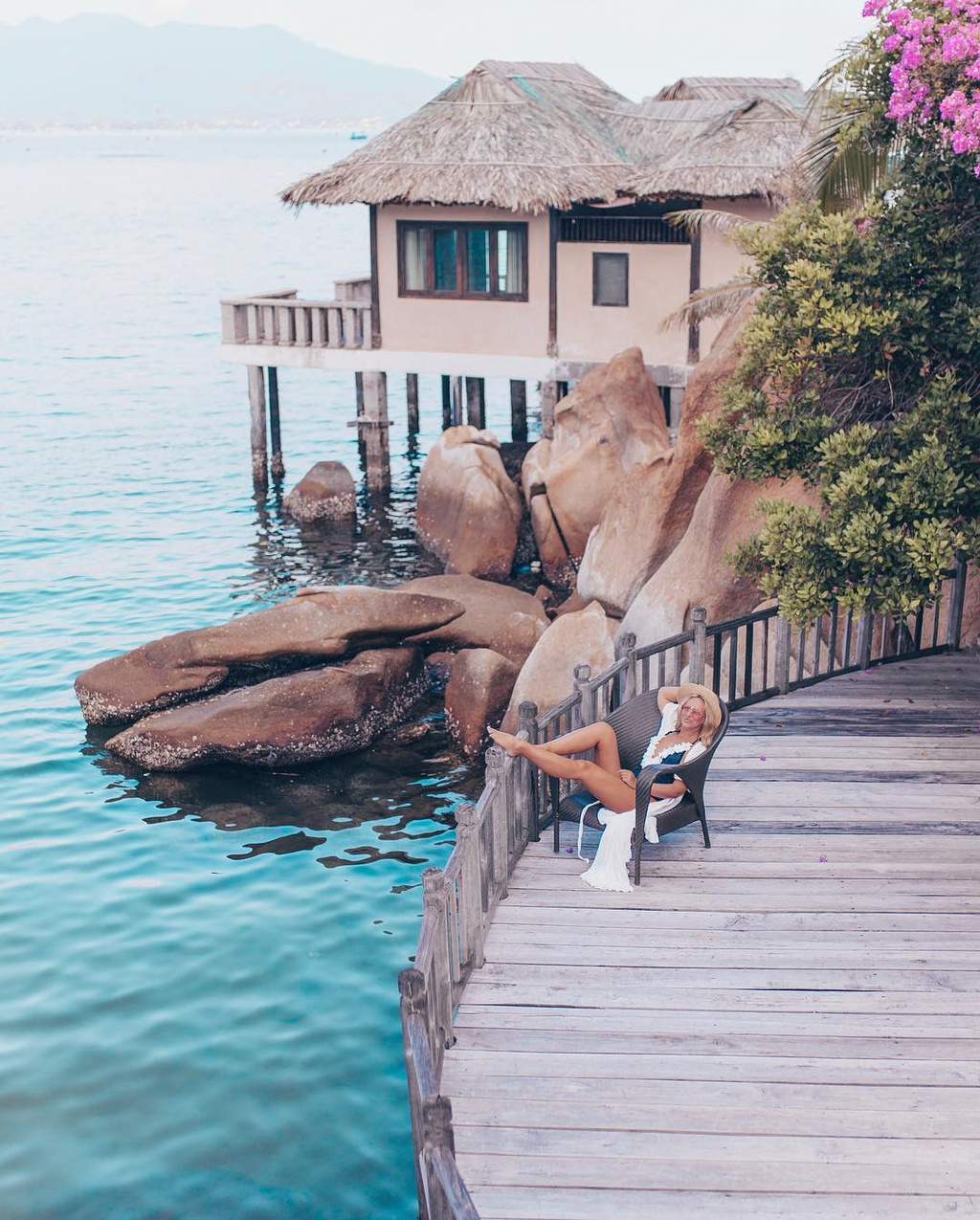 Photo: Kattymyasnikova/ via Zing News