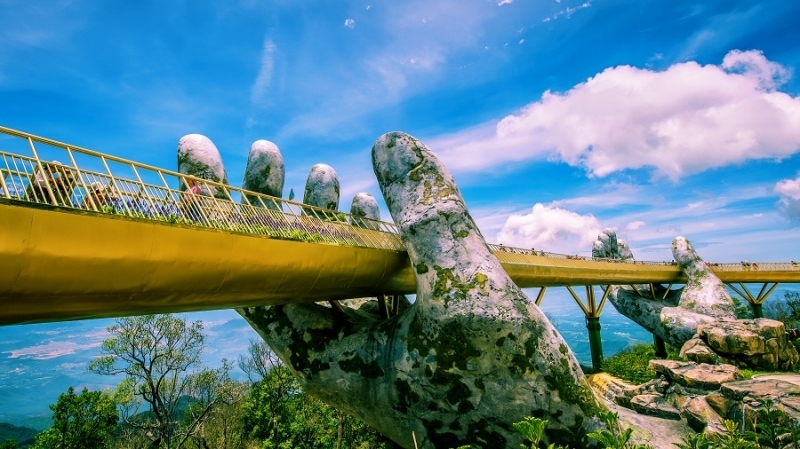 Golden Bridge in Da Nang (Photo: VNE)
The notable giant Golden Bridge in Da Nang, central Vietnam is named one of the world's top alluring giant artworks carved in stone, covered in gold or shaped by natural trees.
The Golden Bridge is mentioned in the article as lying at an altitude of 1,400 m above sea level, supported by giant mossy hands in "the misty surroundings like coming from a movie scene" of Ba Na Hill.
Its reputation has even gone beyond Vietnam's border to attract international attention, and is praised by many global news agencies, newspapers and social networks alike as one of the "most spectacular pedestrian bridges worldwide".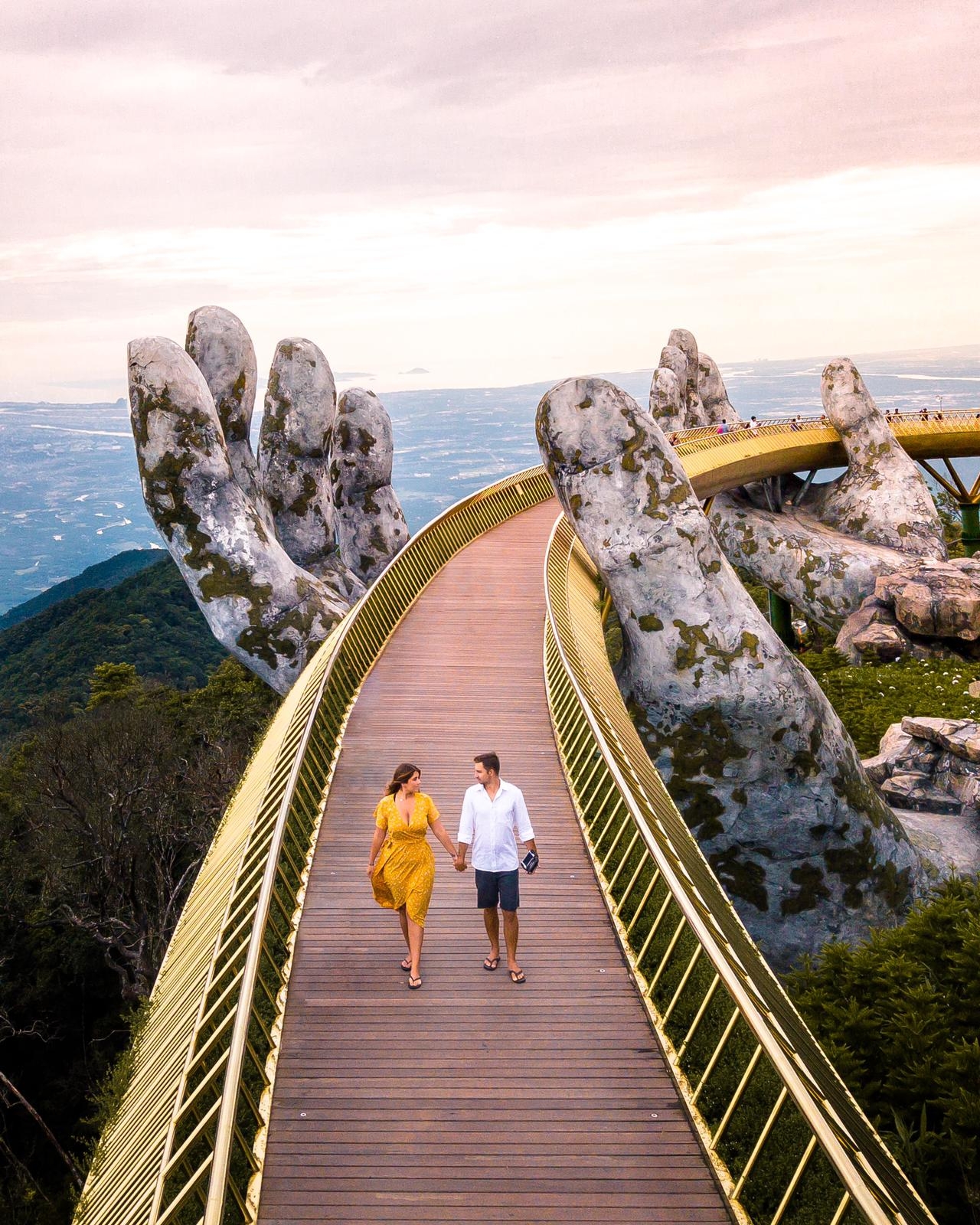 The bridge is a must-visit place in Da Nang (Photo: Unexplored footsteps)
Preliminary statistics reveal to date, there have been over 600 articles and television reports introducing the Da Nang Golden Bridge, including prestigious global news agencies like CNN, BBC, Reuters, The New York Times, etc.
The internationally-claimed bridge was also listed as the "top 100 most wonderful places in the world in 2018" by TIME magazine.
Love Exploring also ranks Ha Long Bay, Quang Ninh, northern Vietnam the 6th out of 28 most ideal places to admire sunset view.
Halong Bay is one of the spectacular wonders of Asia and the world. It has been recognized as a UNESCO World Heritage Site for over 20 years. The brilliant sunset seen from the bay is a surefire ideal choice to relax and recharge oneself.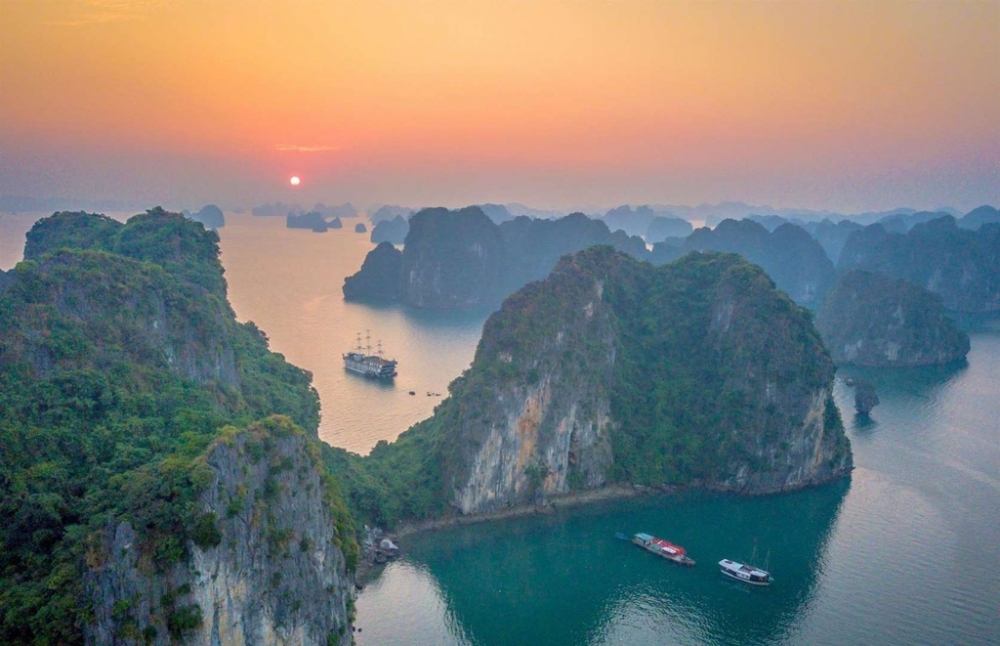 Ha Long Bay (Photo: VOV)
Jasmine Le