Amazing photos depicting everyday lives of Dao ethnic locals in Mau Son
Visitors who travel to Mau Son, Lang Son Province, in northeastern Vietnam shall have chances to experience the vibrant life of the local Dao people, from cuisine, costume to traditional rituals.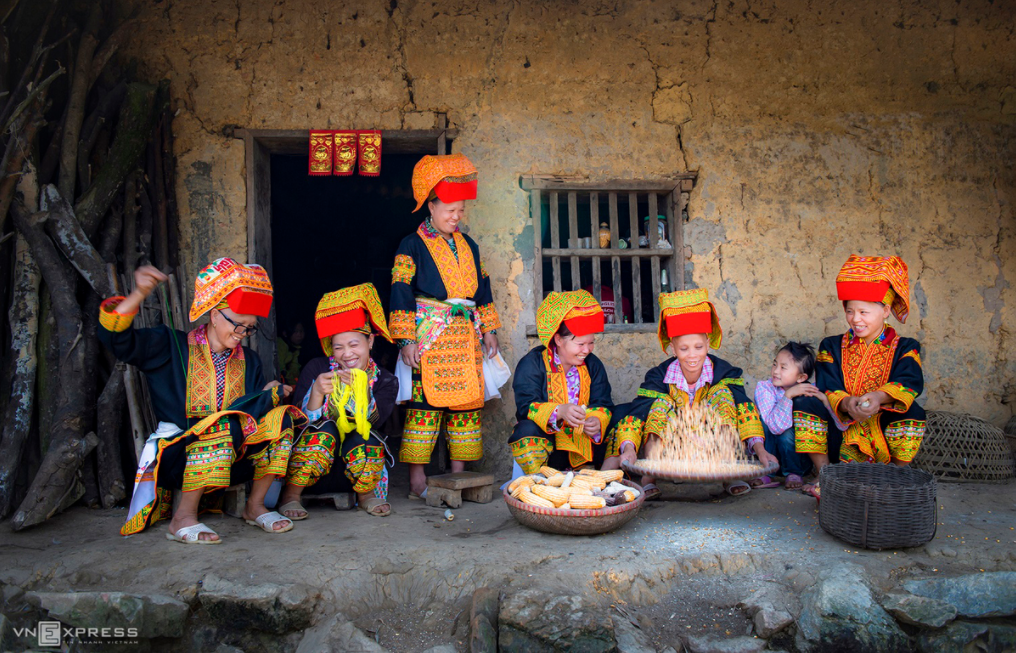 Mau Son has 3 ethnic groups living together: Dao, Tay, Nung, among which the Dao accounts for over 98% of the population. The Dao people in Mau Son commune always try to retain their cultural identity. This photo set named "Daily lifestyle of Dao people in Mau Son" was taken by photographer Nguyen Son Tung (Lang Son city). He is often referred to as Tung "Dao" by his friends because of his imprint in the photography of portraits, costumes and the traditional lifestyle of the Dao ethnic group. (Photo: VN Express)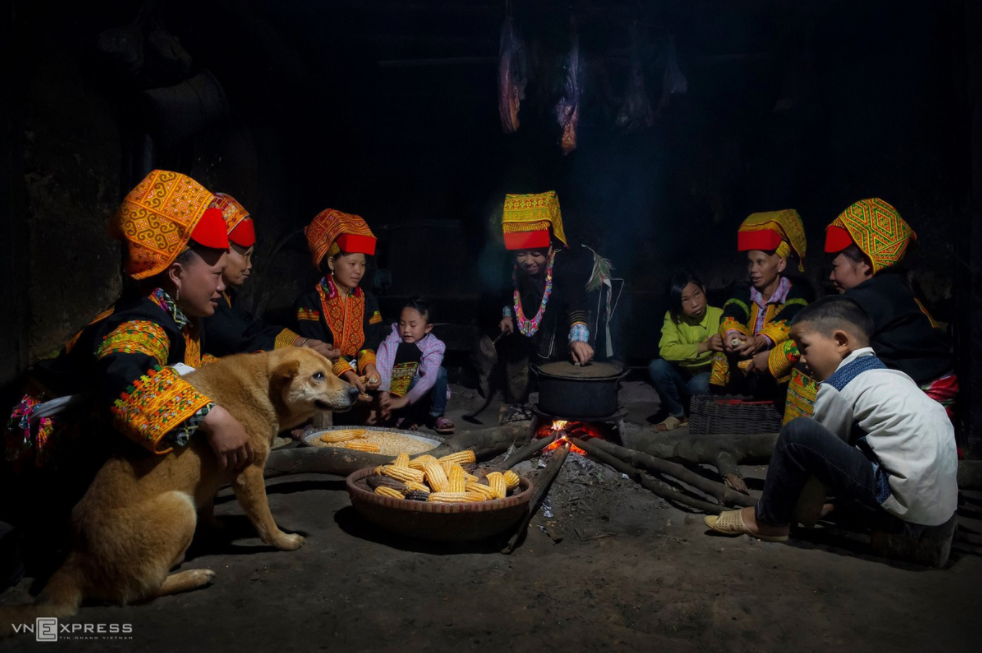 The Dao people have two main meals a day, in the morning before going to work and at night. They usually have lunch in the paddy fields. Their main food is rice. They use the mill to process the grain into rice; use a stone mill to grind corn. Dao people also have a unique salted hanging meat recipe. (Photo: VN Express)
After the Dao people harvest the corn, they hang them in the kitchen to dry, which helps avoid termites. Dao's smoked corn has a very characteristic taste. (Photo: VN Express)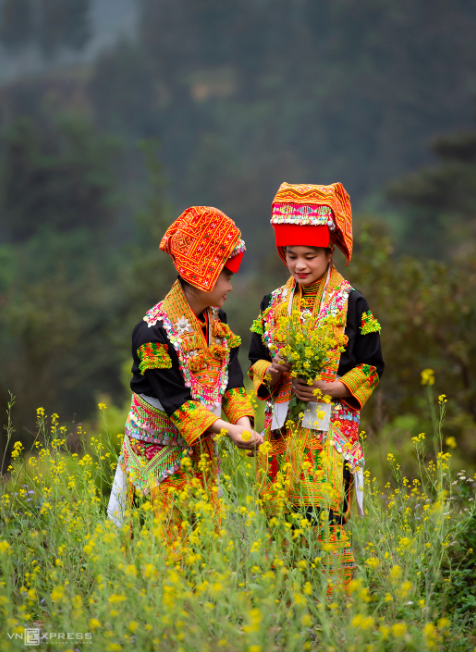 Dao women's traditional costume is a long dress that breaks down the chest. Under that dress, they wear shirts embroidered with patterns and silver stars. They also wear beads and a white belt embroidered with black tree patterns. On the body's side, Dao women put on silver jewelry. Dao costumes are colorful and vibrant. Clothes and towels are embroidered with colorful threads, using patterns of birds, trees... Such pieces of clothes must be hand-embroidered for months or years to complete. (Photo: VN Express)
"Dao people, mostly the elderly, still use traditional costumes in everyday works. However, it is concerned that the number of embroidering artisans is decreasing while materials for embroidering and weaving are increasingly scarce", shared Tung. (Photo: VN Express)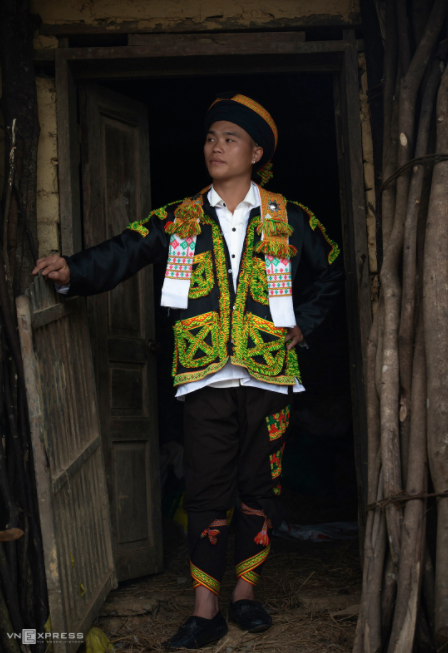 Dao men's costumes are much simpler. They usually wear black shirt with five-color tassels for decoration, wide-leg pants and a turban or a scarf wrapping on the head. (Photo: VN Express)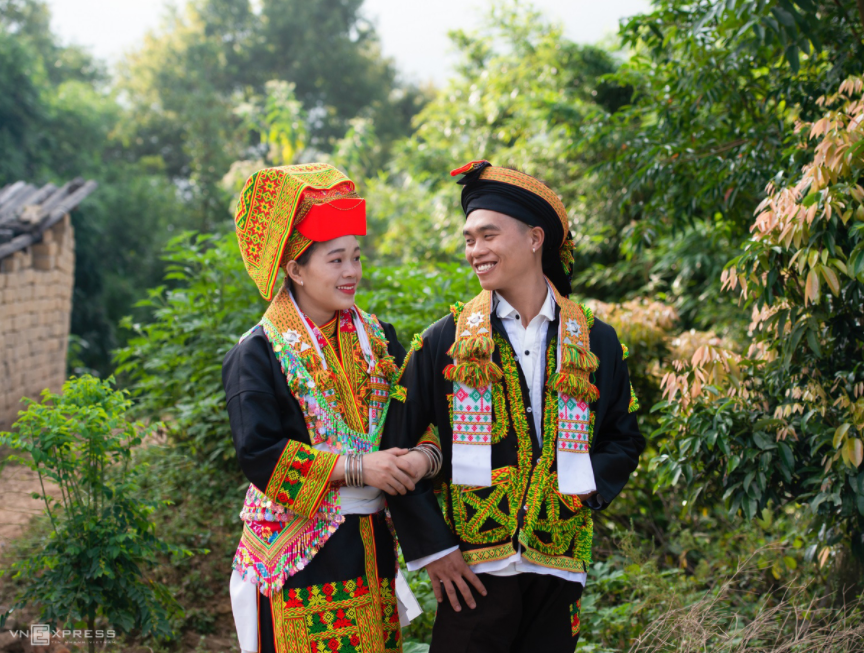 In the past, Dao men and women often married before the age of twenty. Nowadays, marriage often happens when the couple are at a suitable age according to Marriage Law. A wedding consists of a solicitation ceremony, a fortune-telling ceremony, a commitment agreement, and a wedding ceremony. When it comes to the custom of marriage, it is impossible not to mention the love songs singing and the sound of Pi Le trumpet. On the wedding day, everyone is dressed in traditional costumes. The groom's family comes early to pick up the bride, and the bride prepares furniture to bring to her husband's house. When departing, the bride wears traditional costumes. When approaching the gate of the groom's house, the bride's family stops so that she can change her clothes. Wedding day is also a gathering day for Dao boys and girls, creating a very unique and exciting scene. (Photo: VN Express)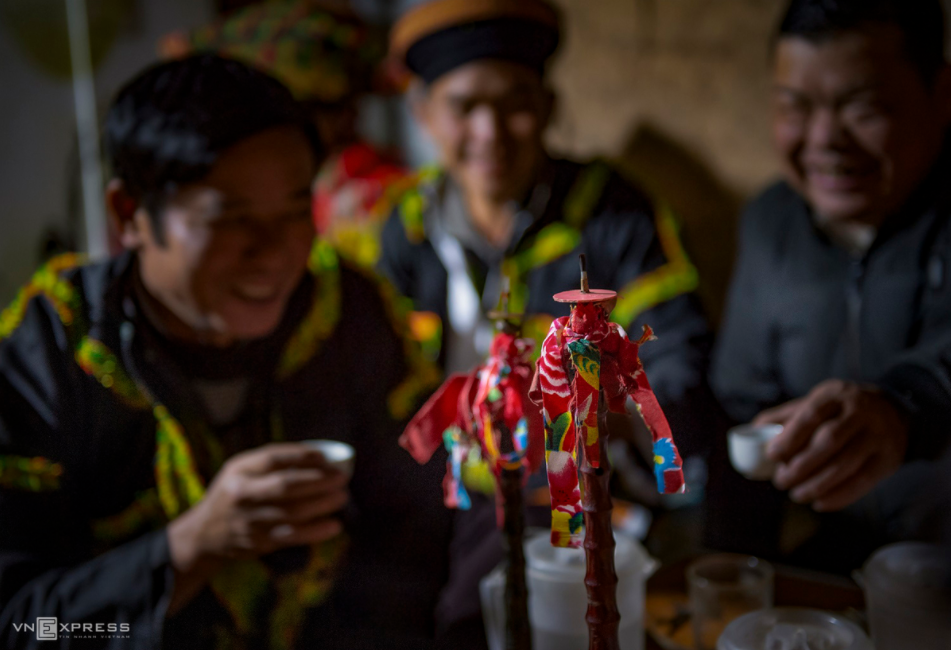 One of the traditional musical instruments of the Dao is Pi Le, which is used by the Dao on special occasions such as worshiping the god of rice and forest. weddings, Tet holidays. The sound of the Pi Le expresses the words of people's hearts to heaven and earth, mountains, and forests. The Pi Le can play 72 different melodies. In order to play this instrument, the artist breathes through the small holes in the body of the instrument. When performing, in each different ritual, the artist applies different techniques to create suitable sounds. (Photo: VN Express)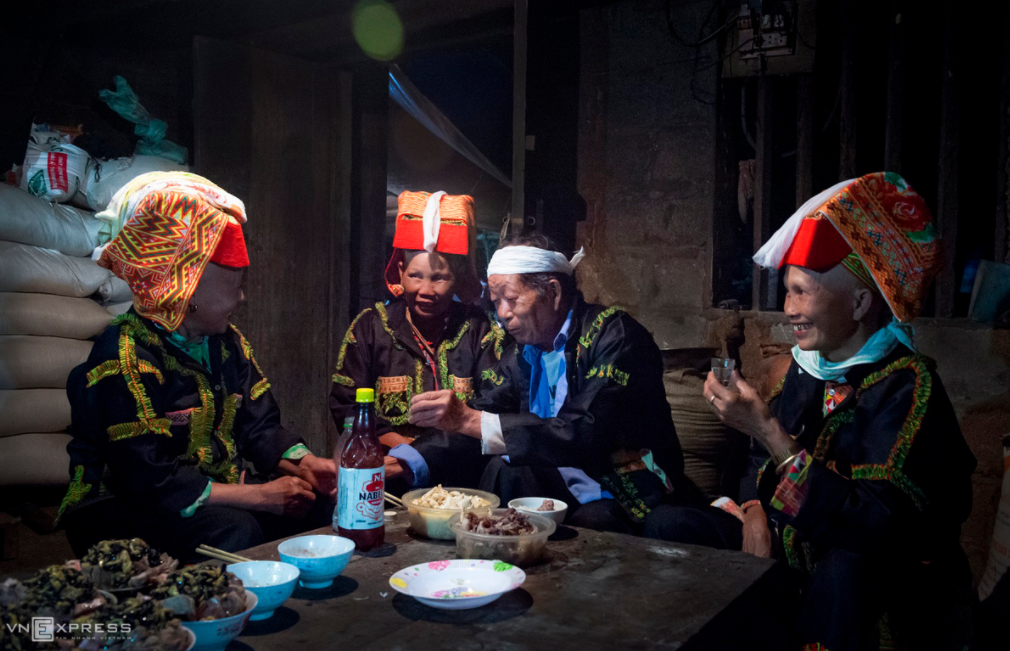 Ancestor worship is an important custom of Dao families. They worship their ancestors up to nine generations. Ancestor worship tradition is also shown through many rituals such as funerals, tomb algae, July full moon worship, Lunar New Year worship, or new rice offering festival. (Photo: VN Express)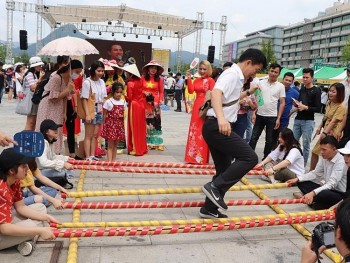 Focus
Vietnam Days Abroad is an annual national promotion program hosted by the Ministry of Foreign Affairs since 2010.