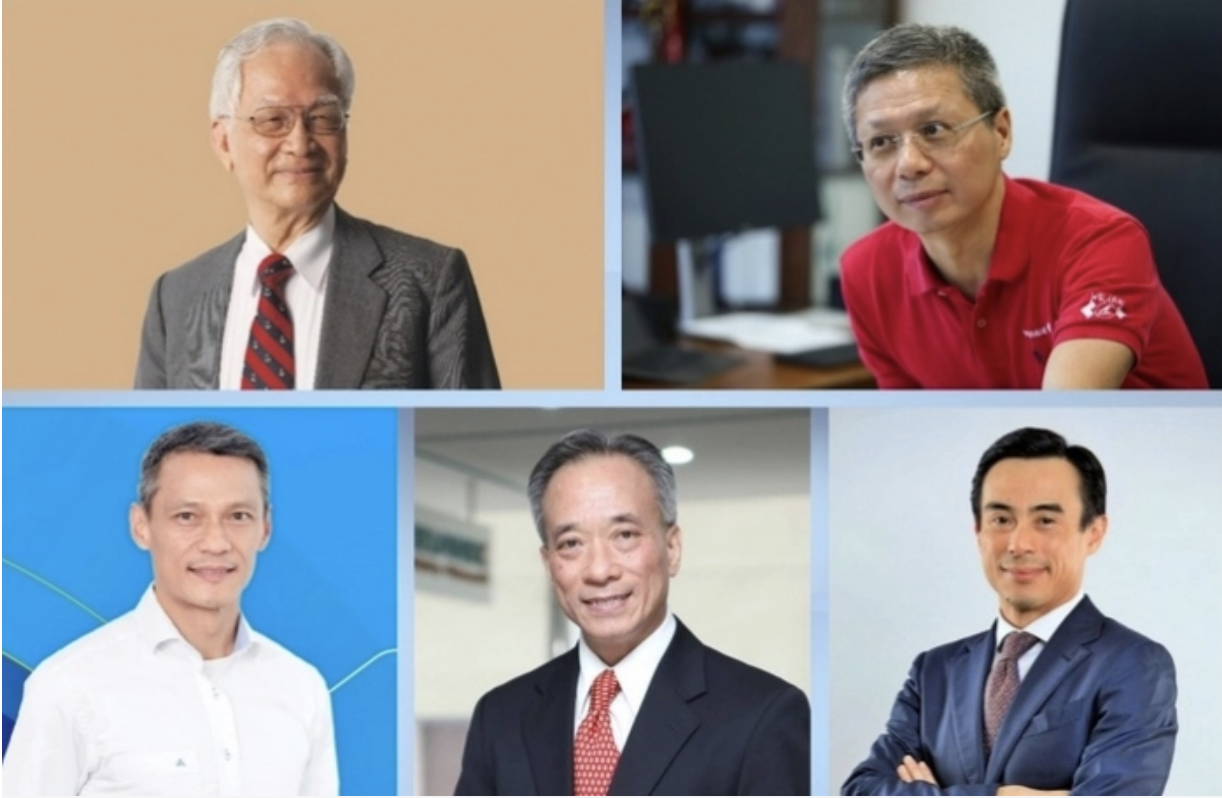 Vietnamese bankers came back from the US (source: VNF)
Economic expert Bui Kien Thanh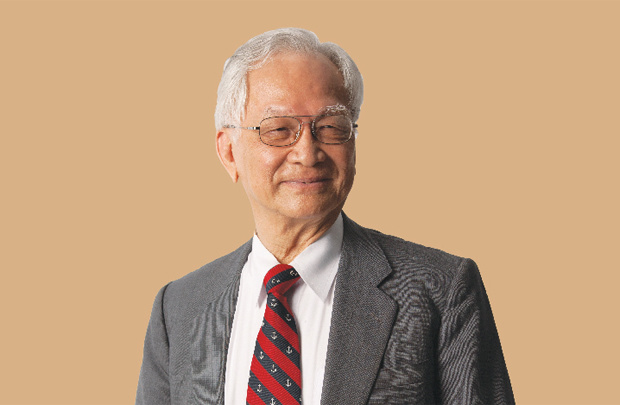 Mr. Bui Kien Thanh (source: VNF)
Mr. Bui Kien Thanh was born in 1931, he is an American economist born in Vietnam. He is the first-born son of Dr. Bui Kien Tin, a very educated businessman in Saigon before 1975.
Graduated in Economics and Finance at Columbia University, Mr., Bui Kien Thanh is known as one of the first Vietnamese who properly studied about finance in America. After that, he had many years of experience working banking, insurance, and real estate.
From the old regime, he used to be representative of the Vietnamese National Bank in New York when he was only 25, he was the youngest among 60 representatives of the Bank in the meantime. His major role was to monitor commercial aid programs, which the sum under his supervision was up to $300 million in 1956 (back then, the Citibank's total asset was $7 billion, now it is $2000 billion).
In the first few years of the '80s, via the French Embassy, Mr. Bui Kien Thanh was asked to become an advisor by the Vietnamese Government for the Economy. He returned Vietnam in 1991 and took part in many Economic policy research programs. Mr. Bui Kien Thanh has officially lived in Vietnam since 1993.
He used to be an advisor for various Social – Economic policies for the Vietnamese Government throughout 3 different Prime Ministers terms: Vo Van Kiet, Phan Van Khai, Nguyen Tan Dung.
In the memoir "Bui Kien Thanh – The wandering begetter" (Bùi Kiến Thành – Người mở khoá lãng du), he shared with readers about the banking education systems back in the US when he was a student.
"They gave a detailed schedule every week, what to learn from which bank this week. I was brought to Chase Manhattan Bank – the second biggest commercial bank in New York, right after Citibank. Back then, banks are only allowed to operate within cities, not across the states by the regulator. I learned from the very basic, counting the money when customers deposited, taking notes, giving out the invoice, putting money in the till, etc. I was taught everything about taking and cashing money procedures", he said. Everything about credit ratings and banking operations were also been trained.
Speaking of the role of Centre Bank, according to Mr. Bui Kien Thanh" Centre bank needs superior forecasting ability".
"(Centre bank) needs to stabilize the macroeconomy. It monitors every domestic statistic in order to know how the economy is, how fast the population grows, what are the changes in GDP, import and export volumes, etc. It needs to update these numbers daily to be able to diagnose the economy, how will the economy behave next month, which (policy) is to keep, how to adjust the ill-fitted ones", shared by Mr. Bui Kien Thanh.
General Director of Techcombank, Mr Nguyen Le Quoc Anh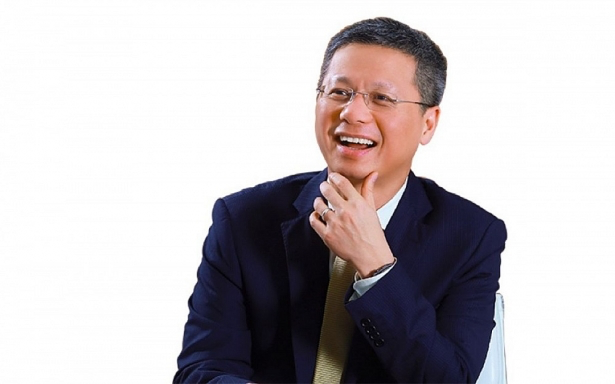 CEO of Techcombank Nguyen Le Quoc Anh (Source: VNF)
Born in 1966, the CEO of the joint-stock commercial Techcombank – Mr. Nguyen Le Quoc Anh was a Science Engineer till his… 34.
Mr. Nguyen Le Quoc Anh was a nucleus engineer in Pacific Gas and Electric Co in the US since he was 22 and left after 5 years of working here. At 31, he was a research engineer in the National Lab ARGONNE in America.
This is also when Mr. Quoc Anh studied and received the Master in Econometric at the University of California, East Bay, and a Doctorate in Nucleus Engineer from Purdue University (in the US).
September 2000, Mr. Quoc Anh began to shift into business by the role of executive advisor for the Business Technology division of McKinsey and Co in the US.
After a brief year and a half, he moved to the Fortress Investment, becoming the director of Stock trading, under the Automated trading department in a joint venture with Fortress Investment.
Leaving Fortress Investment in 2005, Mr. Nguyen Le Quoc Anh had worked for a year in Nissan North America – Nissan USA as a financial advisor, in the department Business tactics and strategies.
November 2006, He officially got his feet into banking after "coupled" with Wells Fargo. During his 5 years here, especially amidst the 2008 financial crisis, he built the foundation that helps him guiding the "Techcombank" ship years after.
In Wells Fargo, Mr. Nguyen Le Quoc Anh has risen up to the Director of Strategy and Development.
From 6/2011 to 3/2015, he was the Director of Strategy and Financial Investment of T–mobile US. He was also an advisor for Techcombank from 11/2014 to 5/2015.
The businessman was officially a Techcombank executive since 5/2015 with the Director of Strategy and Development position. After 10 months, he becomes the Deputy General Manager of Techcombank.
When the 6 months "probation" ended, Mr. Nguyen Le Quoc Anh became the General Director of Techcombank since 9/2016.
According to Techcombank, wishing to spend more time for his family, Mr. Nguyen Le Quoc Anh will not extend his employment contract, which due on 1/9/2020.
Mr. Nguyen Le Quoc Anh shared: "It was an honor of mine to be leading Techcombank for the last 5 years. I'm proud to be a part of the exceptional board, guided the bank to many successes during the transforming period 2016-2020. Techcombank has strong and experienced executives, therefore, I believe that the board of directors will be able to appoint an outstanding, honorable successor, continuing to bring more achievements to the firm".
Economist Nguyen Tri Hieu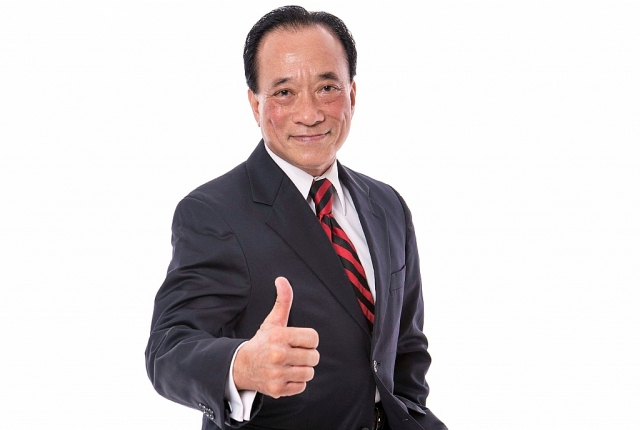 Nguyen Tri Hieu, Founder of the First Vietnamese - American Bank (source: VNF)
Mr. Nguyen Tri Hieu used to and continue to be the advisor for many Vietnamese banks. Besides his 32 years of experience, Mr. Nguyen Tri Hieu used to be the owner of the first Vietnamese Bank in the US soils.
Back in 2005, the bank was founded by the name "First Vietnamese – American Bank" with the capital of $15 million. However, the financial crisis in 2009 drove the bank our of business.
According to Mt Nguyen Tri Hieu, First Vietnamese – American Bank was born in order to provide services for the Vietnamese community in America.
At the time, according to his calculation, 83 million Vietnamese produced $70 billion domestically, equal to what 3.5 million Vietnamese overseas made annually. It was a huge number without a Vietnamese specialized bank overseas like China, French, etc. had back then.
The expert shared that they raised $32 million due to the hype of many Vietnamese wanting to put money into the first-ever Vietnamese bank in America.
"However, we were not to keep all the money, because due to regulatory, we were only allowed to have the initial capital of $15 million, we had to leave $17 million on the table back to the investors. First Vietnamese – American Bank was founded with the $15 million capital".
For the first 2 years, the bank operated at a normal pace. However, in 2007-2008 the US and global economy are hit by the crisis. His bank made loans to individuals and businesses within Orange County, which included mortgages. When the economy goes down, bad debts and doubtful debts surfaced. In 2009, the board of directors decided to sell First Vietnamese – America Bank to Green Point Bank in Los Angeles.
"3 years since 1995 – 1997, I was working in Vietnam as the Deputy General Manager of Deutsche Bank (Germany), in charge of credit business and financial institutions. After that, due to family reasons, I came back to the US in 1997 and working for a Jewish bank in Los Angeles. At the beginning of 2009, a close friend of mine Dr. Le Xuan Nghia, advising me to go back to Vietnam and contribute to the development of its banking systems", he told.
Member of the board of directors of ACB bank – Mr. Hiep Van Vo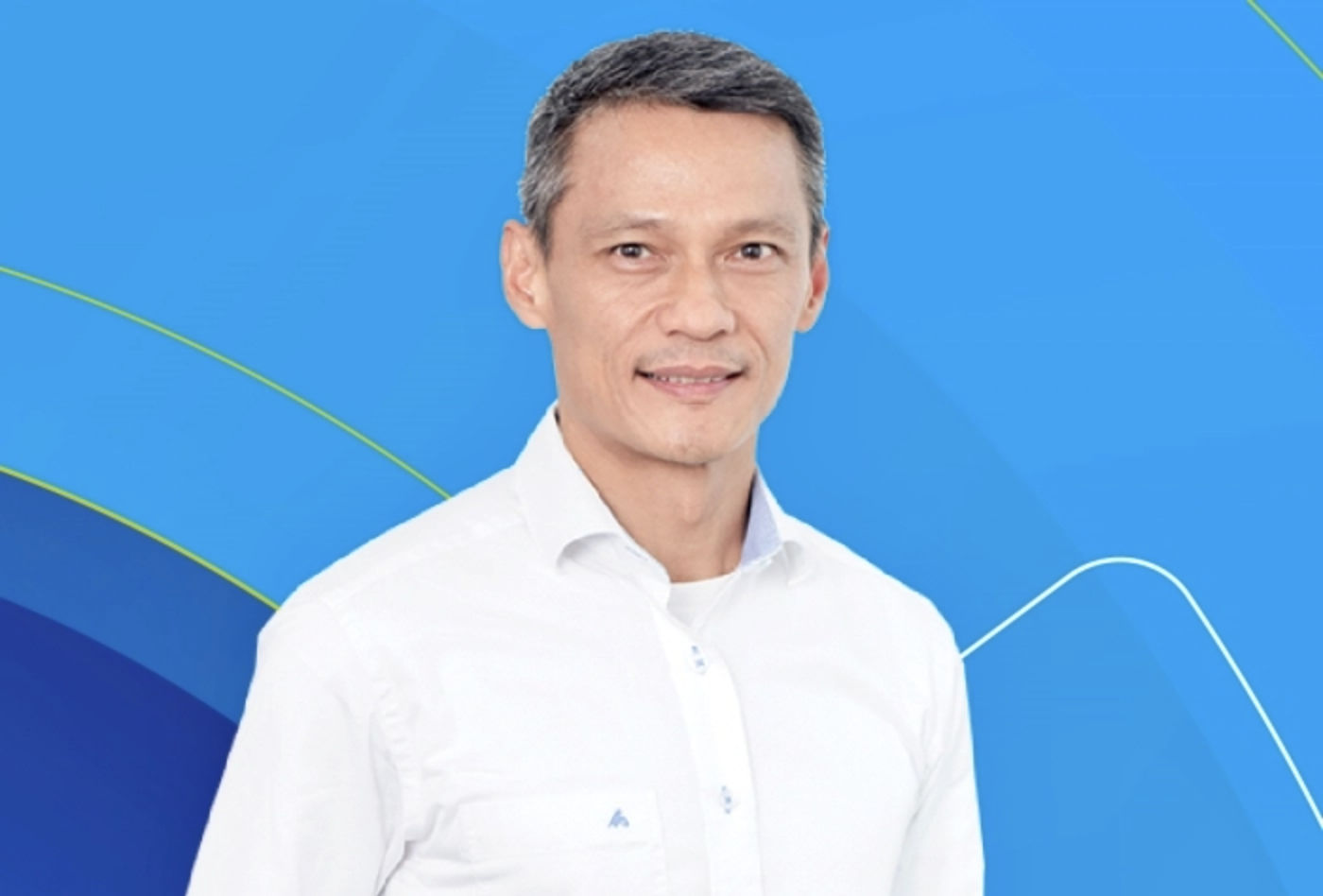 Hiep Van Vo, board member of ACB (source VNF)
Mr. Hiep Van Vo was born in 1967, is currently an independent board member of the Asian Commercial Bank (ACB).
He has a Master degree in Business and administration from Harvard Business University in the US; he was also a Natural Science student of WestPoint – American military academy. He has 24 years of experience in banking and finance, as well as commercial and services.
Talking about banking, from 1997 to 2006, he was working for CitiGroup and later became one of the directors. He also worked for Deutsche Bank.
Chief Financial Officer(CFO) of Techcombank Trinh Bang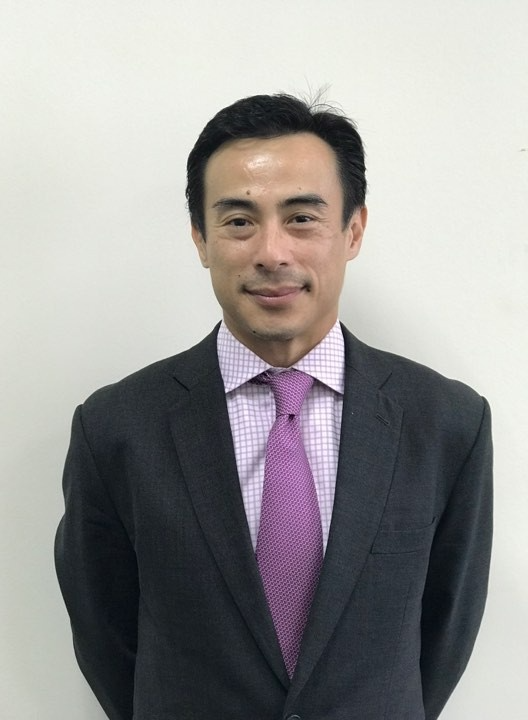 Techcombank CFO Trinh Bang (source: VNF)
In 25/01/2018, Techcombank received and appointed Mr. Trinh Bang as the CFO of the firm.
Before becoming the Techcombank's CFO, he graduated from Virginia University, major in Natural Science. He has 24 years of experience by the roles of executives in various big corporations, which included 18 years in Morgan Stanley, one of the biggest Investment bank in the world.
When he first started, Mr. Bang worked for Morgan Stanley as a banker, then was promoted to many executives roles such as General Director for the Vietnam Region. He was in charge of building the banking services and consulting for many domestic and foreign companies.
William Nguyen
Vietnamfinance.vn