Amputee travels across Vietnam to help vulnerable people
Luong Phi has one leg, over 300 Youtube videos, and many inspired fans.
Luong Phi, from Duy Xuyen district in Quang Nam province, became disabled after a family tragedy. Phi has been living without his left leg for the past 27 years.
26 years ago, Phi and his family were threatened by a neighbor. His mother, who was pregnant with Phi's younger sister, suffered a head wound. Both Phi and his sister were severely injured in the legs, but while his sister's leg could be treated, Phi lost his left leg. Phi was three at the time.
Throughout his difficult childhood, Phi would often burst into tears many times, watching his friends running, playing kite and play football. Amidst such adversity, he was determined to practice walking, running and even playing sports on wooden crutches. Villagers were amazed when they saw Phi coming to the football field with his friends.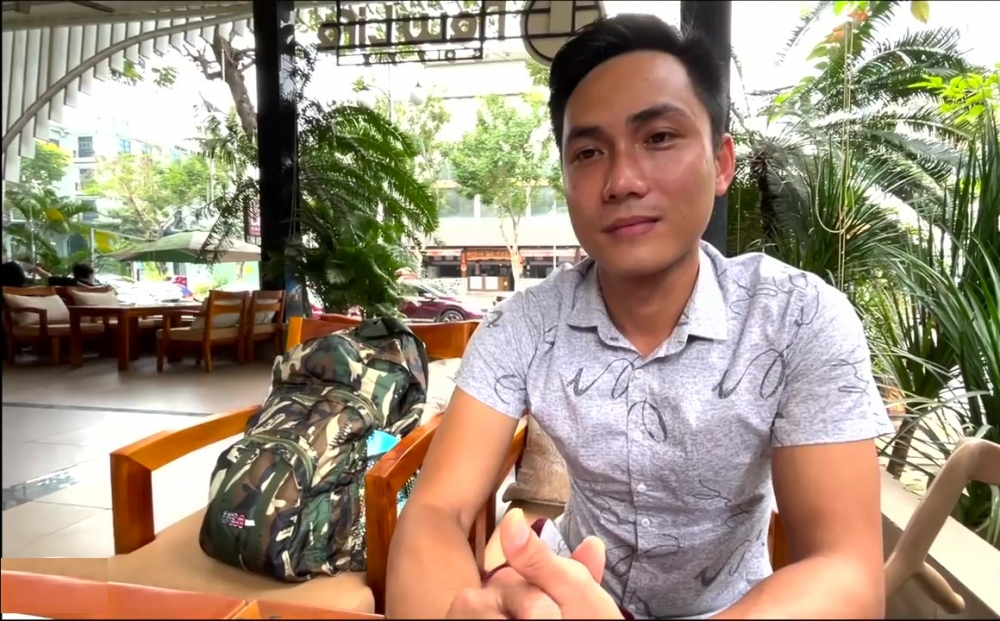 Luong Phi talking about his plans. Photo:

Vietnam Times
Phi studied information technology at a local college in Da Nang City. Admiring his tenacity, a sponsor bought him equipment so he could open a recording studio in Da Nang. With his job, Phi could earn a living for himself and supporting his family.
The charity efforts of the young man without a left leg astonished many people. Phi opened a Youtube channel titled "Thánh một chân" (a saint with one leg), which has over 300 videos, drawing the highest views per one video of 981,000. Phi told himself that life goes on. Even if he cannot change the past, he can make his future better.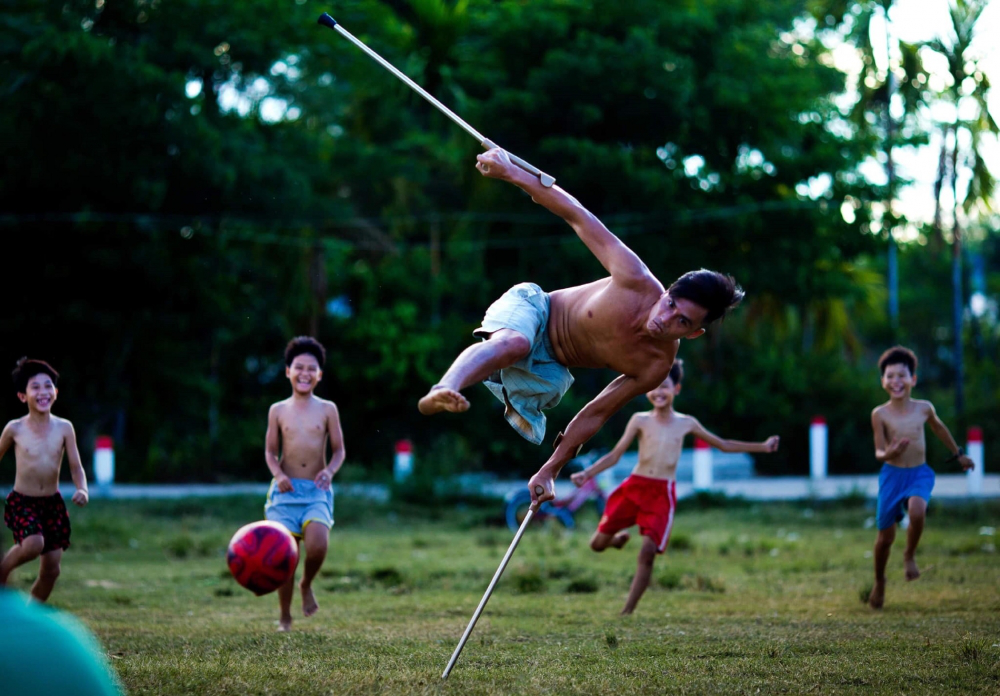 Phi playing football on one leg. Photo: Le Trong Khang
Created to help people with unfortunate circumstances, Phi's clips focus on vulnerable and poor individuals. Since 2018, Phi has been directly calling for financial support to disadvantaged people and giving presents to people in remote areas.
Phi cannot remember all the places he has been to. From cities to the countryside, from lowlands to mountainous areas, there are no areas that Phi has not been traversed to. At the end of 2020, the young man with only one leg drew attention and admiration for crossing the steep, muddy roads in disaster-stricken Tra Leng town in Quang Nam province to bring food to natural disaster victims. Phi's journey was recorded by his friends and shared with many others.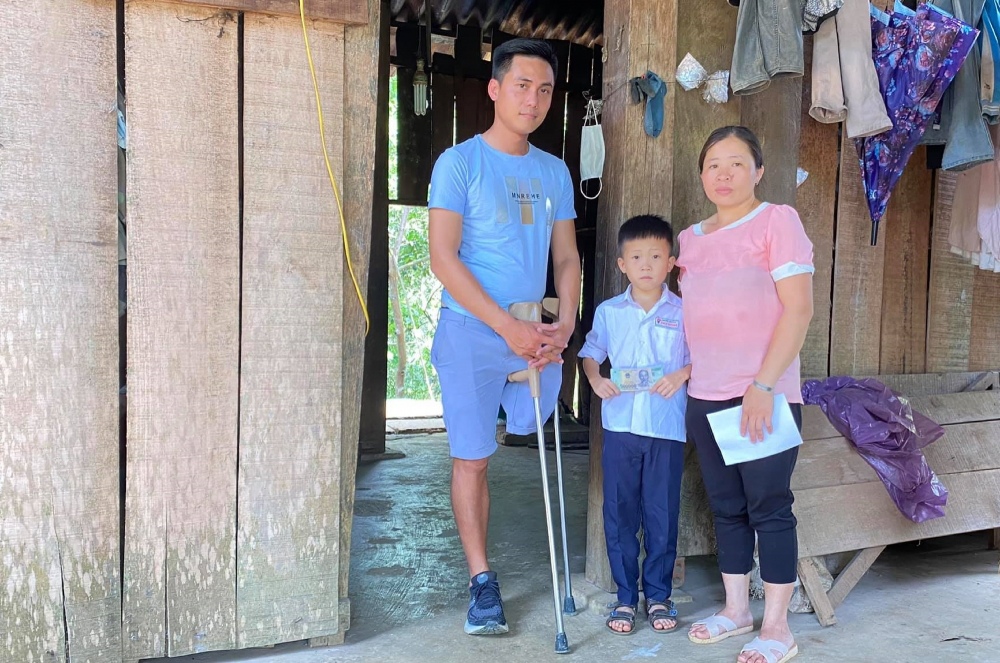 Phi and his family. Photo: Vietnam Times
Phi puts his heart and soul into making video clips to help others. Sometimes, Phi travels through hundreds of kilometers by motorbike just to understand the circumstances of the person who needs help, then mobilizes social support via his recordings.
Since Phi's Youtube channel started to generate money, Phi has been using part of his profits to help the vulnerable elderly in Quang Nam province. He comes to their houses every week to assist them in cleaning the house and cooking. He takes care of them as if they were his family.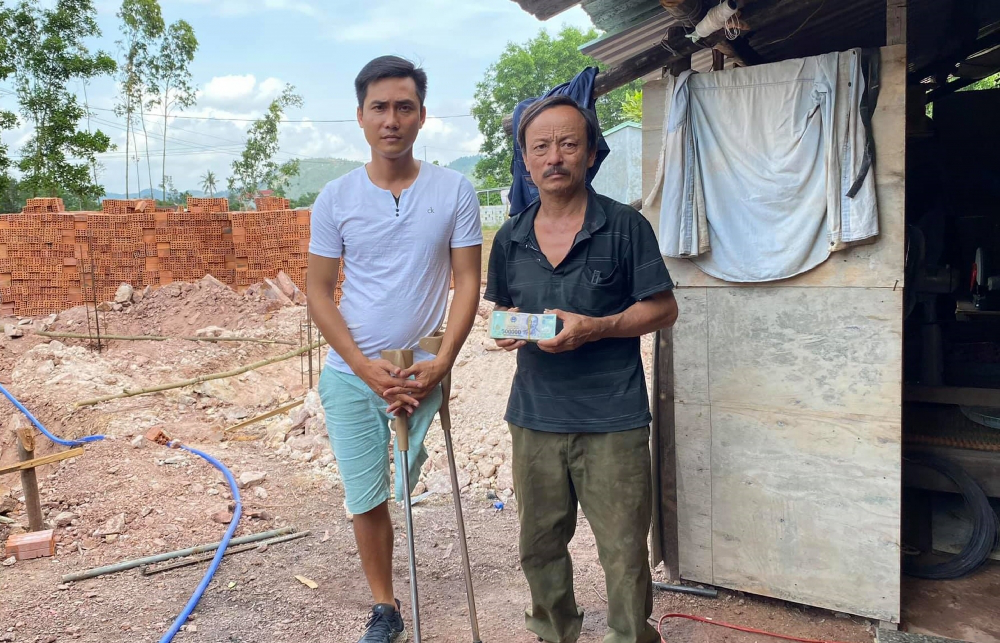 Phi overcoming challenges to help others and inspiring them in their everyday life. Photo: Vietnam Times
In addition to helping other families, the determined philanthropist has started his own. While working at a studio in Da Nang, Nguyen The Nguyen Thu developed tremendous respect for Phi, and later, fell in love. In 2016, a small wedding was held. Phi and Thu now have a small family of their own, with two children.
Phi has become the breadwinner and the shoulder to rely on of the entire family. He considers himself a lucky man because his wife always supports him in everything he does. The unwavering faith of his wife and his endless self-determination helps Phi to stand strong.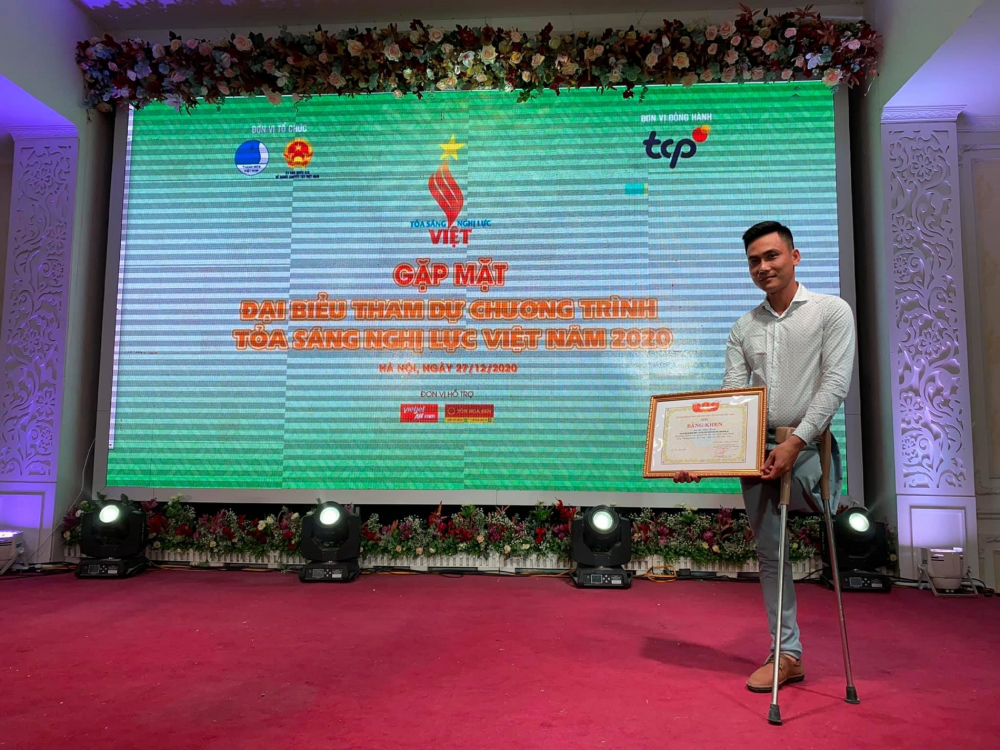 In December 2020, Phi received a certificate of recognition from the Vietnam Youth Union.

Photo: Vietnam Times
With his tireless contributions, Phi received a certificate of recognition by the Vietnam Youth Union in December 2020. The certificate symbolizes the trust and admiration that many people give Phi throughout his journey.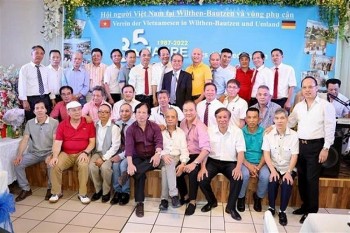 Economy
The Overseas Vietnamese Association in Wilthen - Bautzen and surrounding areas in Germany held a get-together on the occasion of the 35th anniversary of Vietnam - Germany labour cooperation.