Nguyen Duc Thai: Vietnam is proactive in controlling and subduing Covid-19
An American Vietnamese known for discovering the first gene for glaucoma, an eye condition that causes blindness to 70 million people around the world, has praised Vietnam's response to the coronavirus
- Can you tell us about your decision to come back to Vietnam in 2011?
The decision to return to Vietnam and contribute to scientific development in the country came naturally to me. I revisited Ho Chi Minh City Medicine and Pharmacy University for the first time in 1994. I could feel the challenges facing scientific research at the school. I brought the Polymerase chain reaction (PCR) technology to Vietnam in the same year. Perhaps that was the first time PCR was used in the country. Today, PCR is applied effectively to control the Covid-19 pandemic. Vietnam is now capable of producing PCR tool kits and exporting them to other countries.
This is the most visible evidence showing that we can master advanced technologies from the get-go. Many universities and research centers in Vietnam have made valuable contributions to the scientific world, in both basic and applied sciences.
Looking back at my journey, I believe working in Vietnam, an increasingly open country, was a natural and meaningful choice.
- How do you assess Vietnam's Covid-19 vaccine and testing research compared to other countries?
As I mentioned, Vietnam has been using PCR since 1994. This technology is now highly developed in the country. The first Sar-CoV-2 PCR developed by the Military Medical University was completed in one month and has been used efficiently in three Covid outbreaks. The test has been improved and is currently the major testing tool to detect community infection. Doctor Le Huu Tho has recently developed a highly sensitive PCR tool that can screen about one million specimens. We are working with him to use this new test kit in the field.
Vietnam is also striving to develop new vaccines. Nanovac by the Nanogen company is entering the third clinical trial. If successful, it can completely replace Sinovac and other vaccines developed in Europe and North America because it applies more advanced technologies.
Vietnam has made valuable contributions to the field of biotechnology, for instance, artificial insemination by Dr. Ho Manh Tuong of the My Duc hospital, stem cell by Vinmec Hanoi Medical Center and the Stem Cell Institute, genomes of Vietnamese exposed to dioxin by Prof. Nong Van Hai from the Institute of Microbiology and Biotechnology, and many more. Commercially, Nanogene Ho Chi Minh City Vietnam has many testing centers that play a central role in controlling the pandemic. In the past five years, I have organized the annual Transmed Vietnam workshop to disseminate information about major medical technologies today, such as stem cells and bio-IT.
Investing in biotechnologies will bring Vietnam's medical field to the same level as that of more developed countries in the region. I believe we will see more experts and students coming back to Vietnam. When biotechnologies were new in Vietnam, there was a gap between scientists and management officials. There were also visible differences in the level between foreign and domestic experts. These gaps have been narrowed in the past 10 years with the advancements Vietnam has been making.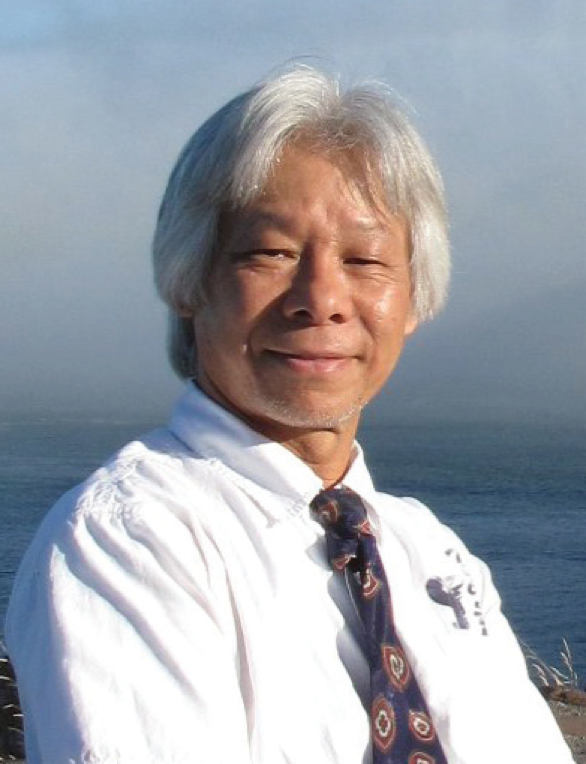 Dr. Nguyen Duc Thai. Photo: Vietnam Times
- What do you think about Covid prevention in Vietnam?
Having witnessed medical development in Vietnam since 1994, I believe our country has done a great job to control Covid in the past three months. We are one step ahead of the world in establishing effective systems to curb Covid's quick and fatal transmission. As a result, the medical system in Vietnam is proactive in restraining the pandemic.
Our leaders are decisive, experienced and applying responsive strategies to controlling Covid. More importantly, they are determined to gather the agencies ready to protect people and avoid the tragedy that has been happening in many countries. With their dedication and suitable decisions, they have convinced people to follow Covid control plans. Once again, Vietnam has proved to the world that we can achieve the goals we set out when we are determined.
- Do you have any recommendations so Vietnam can quickly control the current outbreak and develop its medical field?
I think the government should actively invest in key technologies so Vietnam can catch up with scientific development around the world. Specifically, experts with scientific achievements and experience abroad should be assigned to boost scientific development in Vietnam.
Experience can only be gained with time. We are already behind, so we should not waste time delegating this vital duty to inexperienced people. Foreign experts in Vietnam should also actively contribute to developing scientific programs in the country, where there are needs and opportunities galore.
I believe science today is not limited to working in the lab. Experts should hold cooperative programs and workshops on key areas, and train and support Vietnamese students so they can study abroad. They are the future human resources that can address social health issues in Vietnam. Another area that should be promoted is the social responsibilities of scientific research. Scientists should share their achievements with society. Such are also their rewards.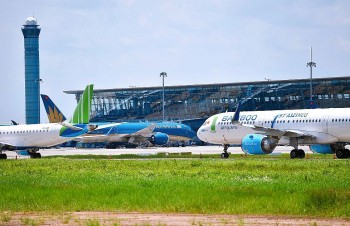 Economy
Vietnam Business & Weather Briefing (August 9): Vietnam's economic growth is expected to reach 7.5% in 2022, new securities accounts hit a near two-year low in July.