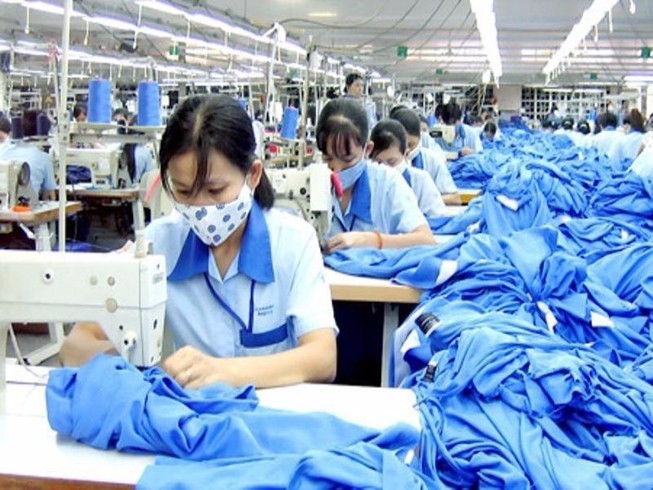 (Photo: PLO)
While many businesses were forced to close and lay off workers, LG Display Hai Phong Co., Ltd. still received many new orders from foreign partners. Due to expanding production, this company is needing to recruit 5,000 production workers and 1,000 technicians...In addition to recruiting unskilled workers, the company is lacking 500 engineers in the fields of electricity, electronics, mechanics, manufacturing...and 300 translators in English and Korean.
Dinh Thi Huyen Anh, HR manager of LG Display Hai Phong Co., Ltd., said: "With such a large number of employees, we are forced to recruit workers from other provinces. By this time, we have recruited two-thirds of the unskilled labor needs. As for engineers and interpreters, we contacted the Hanoi Employment Service Center and universities to search for human resources ".
According to Ms. Huyen Anh, in order to keep up with the orders, the company still prioritizes recruiting experienced workers, but with inexperienced workers, the company still recruits and has training courses and arrangements.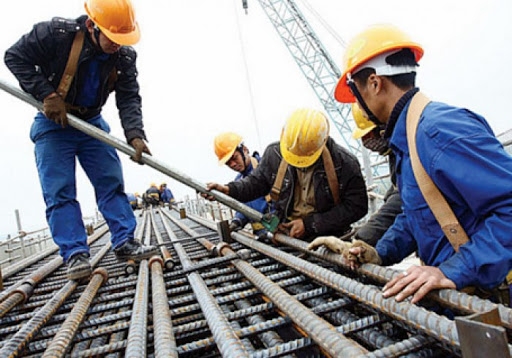 (Photo: Labor Law)
Similarly, May 10 Corporation (Hanoi) has also turned the challenge in Covid-19 into a development opportunity. Taking advantage of available resources, the company has captured the market demand and embarked on the production of medical masks with the capacity of reaching 900,000 pieces/day, equivalent to 27 million medical masks/month. Currently the company is in need of recruiting 200 workers for sewing, cutting...according to Thanh Nien.
Vu Quang Thanh, deputy director of the Hanoi Employment Service Center, said that in the last two weeks, the recruitment needs of businesses have begun to increase again. By the end of April, there were more than 1,000 enterprises registering to find jobs via job exchanges, only about 20% lower than the end of 2019.
"This was the period when the Covid-19 epidemic was under control. Enterprises focus on restoring production and dealing with backlog of orders, so human resources are needed. After the epidemic, employers are also less strict than before, if previously they often required candidates to have experience, now they no longer put this issue seriously. They recruit and support training candidates so that workers can soon adapt to the job", Mr. Thanh said.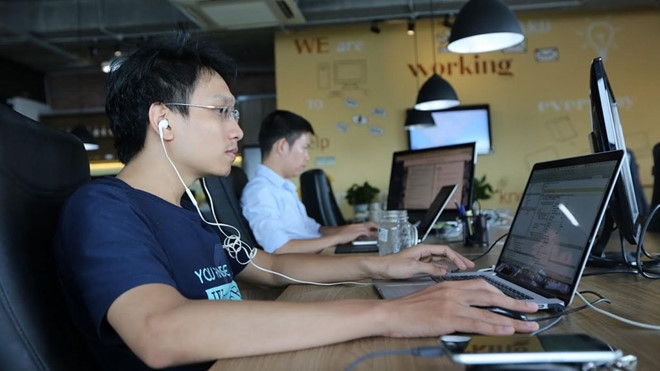 The technology positions are recruited by many businesses after the Covid-19 outbreak (Photo: Thanh Nien)
Labour demand is high for business development, marketing and technical jobs in e-commerce.
Although the supply of human resources for e-commerce is still scarce because it is a relatively new industry in Vietnam, businesses are giving priority to recruiting candidates who have experience in the industry and are paying high salaries to attract talent.
The salary range for candidates in the industry tends to be higher than traditional businesses and will remain that way for the next three to five years. Vietnamese candidates are also being given more priority because of language and work culture.
In the coming time, there will be many new investors in the Vietnamese market, which will increase recruitment demand in the e-commerce field.
Other industries such as energy, IT, and manufacturing had high recruitment demand for mid- and high-level personnel in the first quarter.
Demand for mid- and high-level jobs in Japanese enterprises in Vietnam was stable. However, some Japanese candidates have had to wait longer for visas and work permits, so their first work day may be delayed.
As a result, some Japanese enterprises have considered expanding opportunities for Vietnamese candidates for managerial positions, according to Vietnam News.
Nguyen Phuong Mai, managing director of Navigos Search, said: "The unexpected impact of the COVID-19 pandemic globally has become a difficult problem for businesses to maintain their human resources and operations activities."
"However, once the pandemic is controlled, recruitment demand will thrive because businesses will need human resources to revive production and business activities," he added.
Candy Lee