Covid-19 sweeps 305 million full-time jobs in 2020's second quarter
The International Labour Organization (ILO) reported that working hours will be 10.5% lower this quarter comparing to those of  before Covid-19, the global health crisis. That means 305 million full-time jobs vanished due to the pandemic.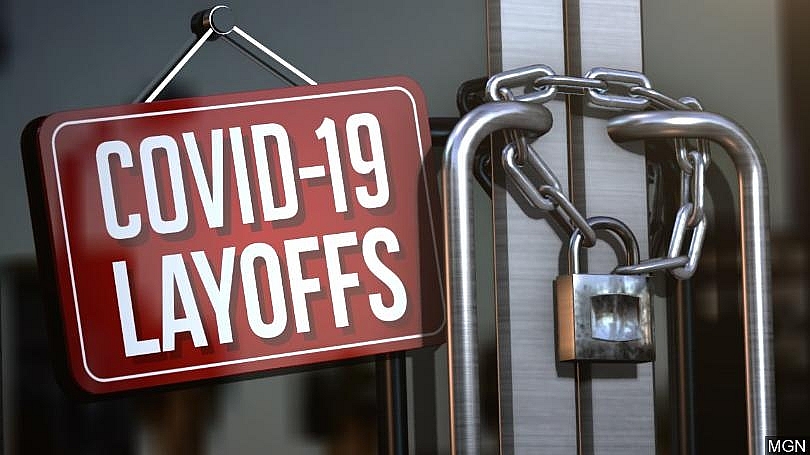 Photo: MGN.
Unprecedented Fallout
The global pandemic is resulting in a reduction in economic activity and working time, Bloomberg reported. The damage to labor markets around the world is proving far more severe than initially estimated after governments extended shutdowns to damp the spread of the coronavirus.
The huge number captures the impact on the global economy from the virus and the tough measures to contain it. While those steps were necessary to limit the death toll, they have shut down businesses and cut incomes and jobs. They're also costing governments billions in welfare spending, with millions of workers claiming benefits or getting subsidized wages on furlough programs.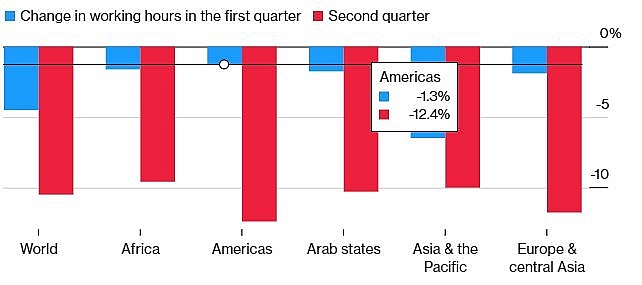 Source: International Labor Organization
Note: Estimated percentage drop in aggregate working hours compared to the pre-crisis baseline (4th quarter 2019, seasonally adjusted)
Almost 1.6 billion informal workers are either significantly impacted by lockdowns or working in the hardest-hit sectors. The first month of crisis could cut their earnings by 60% globally, with the largest declines in Africa and Latin America, it said. In addition, the rate of relative poverty, defined as the proportion of workers with monthly earnings that fall below 50% of the median, could increase sharply.
"It's a statistic that's difficult to capture and we all have to think of the human suffering that stands behind that extraordinary figure," said ILO Director-General Guy Ryder.
Which industry sectors and occupations are most at risk?
According to ChinaDailyhk, the ILO's analysis showed that more than 400 million enterprises - made up of companies and self-employed - are in "at risk" sectors such as manufacturing, retailing, restaurants and hotels. In Europe and the United States, just two service industries (accommodation and food services plus wholesale and retail) account for around 40 percent of all vulnerable jobs. Among occupations, more than 80 percent of customer-service and sales roles are at risk, Mckinsey reported.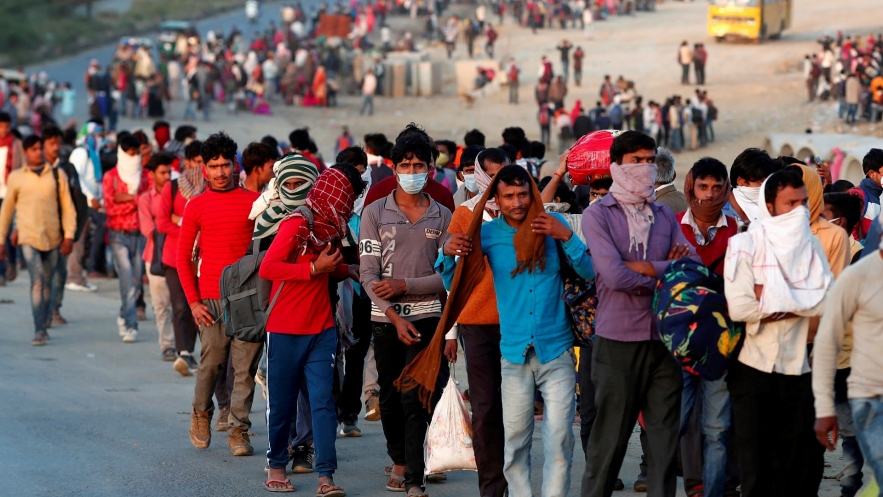 India's migrant workers have been hit especially hard during the lockdown, with many forced to return to villages far from workplaces in the cities. Photo: Reuters.
How to rebuild and reimagine jobs amid the coronavirus crisis?
Public-, private-, and social-sector leaders are taking urgent steps to manage the fast-evolving crisis of jobs and work. But there is room—and need—for greater focus, speed, boldness, and innovation.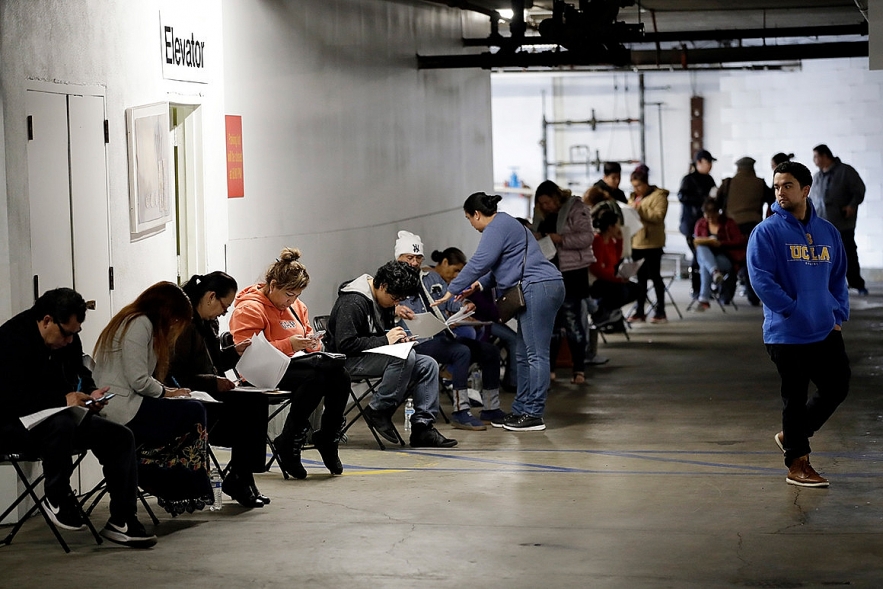 Workers wait in line in to apply for unemployment benefits on March 13 at the Hospitality Training Academy in Los Angeles. Photo: Marcio Jose Sanchez/AP.
Mckinsey's worldwide research on emerging strategies and best practices suggests that governments and their partners need to take urgent action in the following two key areas. The first one is to "create a granular view of who needs help to keep their job—or find new work". Countries, regions, and cities can quickly develop a granular view of where jobs are at risk and where there is additional demand for labor—by sector, occupation, demographics, and geography. That view needs to put special focus on small businesses and the most vulnerable workers, including those in the gig economy and the informal sector.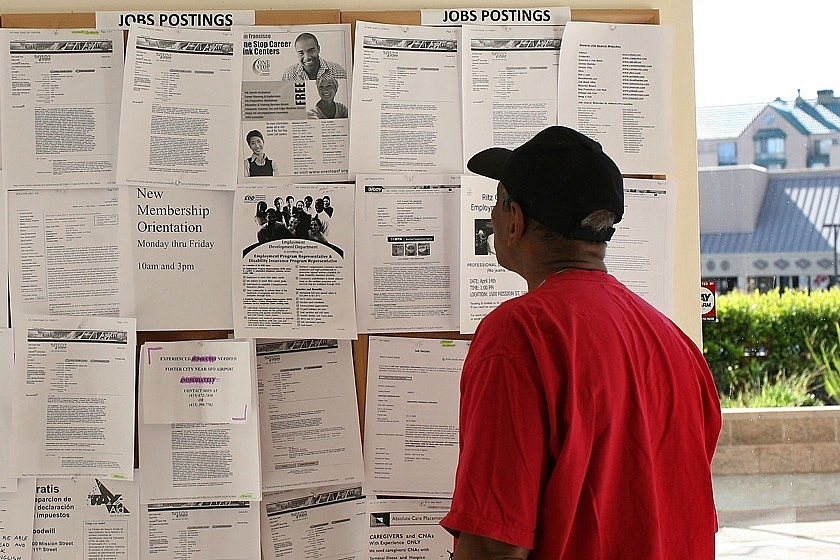 Melaku Woldeamanuel browses job listings at the Rubicon Programs One Stop Career Center in San Francisco on April 3. Photo: Getty.
The other is to "build smart, cross-sector solutions to get that help to them fast". As governments prepare to reopen economies postlockdown, they need to find smart ways to maximize employment and protect against new infections, following global guidelines and those of their local public-health agencies. Again, special focus will be needed on restarting and supporting small businesses, which account for the majority of jobs in most countries. At the same time, governments and businesses will need to create new mechanisms to help people whose jobs are at risk redeploy into occupations in which labor demand still outstrips supply - and rapidly build the skills needed for their new roles.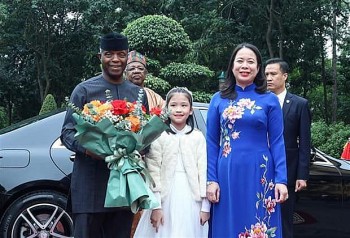 National
The two countries have strived to raise their bilateral trade to over USD 500 million and become important trade partners of each other in respective regions.