Aries Horoscope January 2022: Monthly Predictions for Love, Financial, Career and Health
Aries Horoscope January 2022: Aries, in this month you should pay more attention to home matters because they usually underestimate them and neglect them.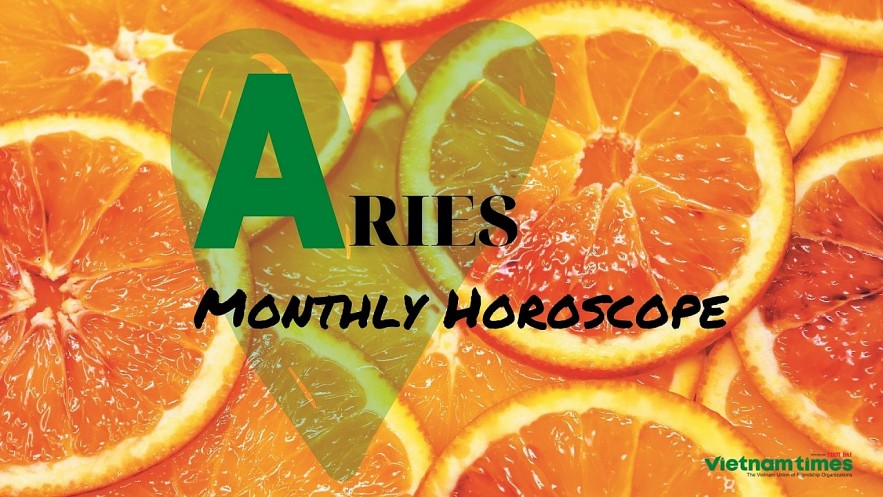 Aries Monthly Horoscope January 2022. Photo: vietnamtimes.
Monthly Planetary Horoscope
As 2021 wraps up and as 2022 commences it's especially important for you to keep your mind open to the possibilities that the New Year can provide. As the first sign in the astrological cycle, this month is particularly important in influencing the rest of the year. January begins with the moon moving into Aries- creating an even larger influence onto your sign. Just like you, the Aries moon will highlight the passion, determination, and youthfulness of everyday life. These are the traits that work to define your inner nature are going to be at the forefront of your own emotions and feelings.
Throughout the majority of the month, up until the 29th, Venus is in retrograde. This will particularly reference the theme of a return to the past, to your own personal history. You may encounter blasts from the past, whether it's in the form of an actual person or simply reoccurring events. Be wary of running into past romantic partners and old friends. This presents an opportunity to find some closure on some unresolved situations. This is also an amazing opportunity to strengthen the bonds in the relationships you already do have.
At the beginning of January, as gotohoroscope reported, Mercury is squaring Aries but will transition into Aquarius shortly after. Be careful to pay special attention to your words and any implications they may have. Thankfully, Aquarius will bring a new sense of freshness and understanding to your communication style. This will make it easier for you to accept the opinions of others, instead of just focusing on your own wants and needs. You naturally have a tendency to have strong opinions and vocalize them freely. While this is usually a good thing, this trait can create some precarious situations for you this month if you're not careful.
In the beginning weeks of January 2022, Mars will find itself in Sagittarius. Mars in Sagittarius will emphasize and increase your natural levels of boldness and bluntness. You are going to feel emboldened to confidently solve any problem that may dare to cross your path. Really, there won't be any problem you can't solve this month. This is also a good time to use this determination to physically push yourself. If you have been dying to try out a new cycling class or to check out a new yoga studio in your neighborhood- now is the time!
On January 18th, the moon will enter a full moon in Cancer. The full moon in Cancer will create increased tension and pressure for you. While it will be incredibly easy for you to let your emotions rule you this month, you will find better results by using a more logical approach to your problems. Of course, this is always easier said than done. You may also be more inclined to seek approval from your peers during this time. Don't put yourself down to seek the approval of others. Insecurity has never looked good on you.
Capricorn's astrological season will come to a close on January 19th as the season of Aquarius begins. Capricorn season is characterized by projecting determination, drive, and desire to succeed in all aspects of life. This has created increased personal tension, but thankfully, Aquarius season will lighten this load. Aquarius season will allow you to finally slow down and relax. After the past year, you have really earned an opportunity to enjoy yourself for a while. The distractions of work and daily stresses will fade into the background as you are finally able to center your own needs. You will also encounter opportunities within your career field to explore possibilities you never thought possible.
Earlier in the month, your social life was stagnant at best. Thankfully, communications with friends become much friendlier as the Moon sextiles Mercury on the 24th of January. The strains that you have had in your relationships this month will finally begin to ease. You are going to be able to ease back and embrace the beauty of meaningless conversation. Not every conversation you have needs to be a philosophical discussion about moral perils. However, your sense of closeness with your loved ones will be at an all-time high.
Since January 14th, Mercury has continued to transition backwards, but will finally re-enter the sign of Capricorn towards the end of the month. Since Mercury is entering into Capricorn for the second time this month, there will be a reemergence of themes from earlier in the month. This will impact your mental capacity in particular. If you have missed any opportunities or have any incomplete projects, now is the time to refocus on these. While working on these projects, make sure to take your time. Now is not the time for you to rush yourself into making mistakes. It's important that you slow down and take your time in all matters.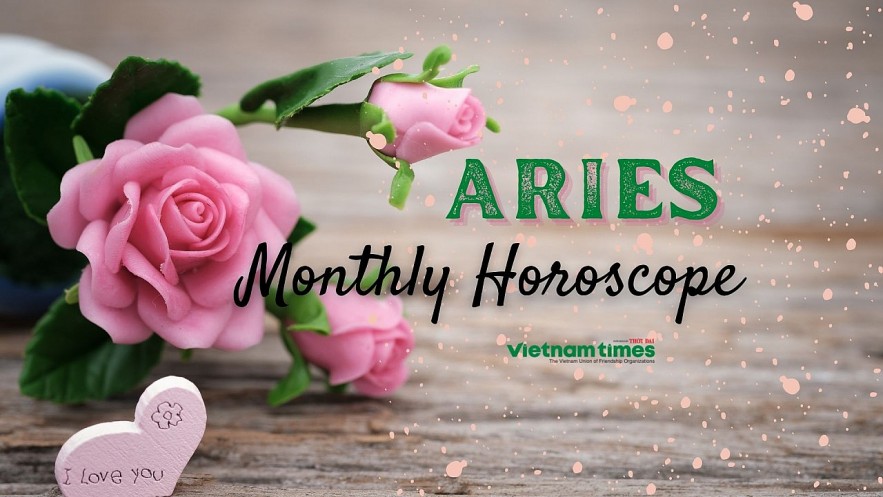 Aries Monthly Horoscope. Photo: vietnamtimes.
Aries Monthly Horoscope
Aries January 2022 Horoscope predicts that your challenges and problems may bring some pain into your life. The good news is that the pain will last only for a short time until you figure out a solution. Keep working for your goals, and one day your pain will become your source of joy. Never give up in life because of the challenges of life.
As sunsigns reported, it is possible to be a good person to the wrong people. Aries Personality will say everything about you to the outside world. Straighten your behaviors to match your aspirations. Aries January 2022 horoscope foretells about people who may judge you at first sight. Do not mind them because they do not know the real you.
In January 2022, Aries will be very capricious and complain about everything. Such attitude will give them a lot of trouble, especially in relations with family and friends. Contrary to appearances, stubbornness, and selfishness this time will be a hindrance in achieving goals, so if you want to succeed, you must be humbler and learn to reach compromises.
In January Aries, they should pay more attention to home matters because they usually underestimate them and neglect them. Professionally, Aries is waiting for a quiet time in January.
Although it will be labourious, all tasks will be completed on time and with satisfactory results. Saturn will make Aries confident, which will appeal to their bosses. Unfortunately, the border between self-confidence and arrogance is thin, so be careful not to cross it.
According to 321horoscope, the set of stars announces in January Aries's financial success. Wealthy people will become rich and luxurious life will become a standard. High quality must have a price, but shopping should be broken-down sensibly so as not to fall prey to cheaters.
Helping the needy ennobles, that is why the Aries should not forget about donations to those in need. Such a sacrifice will give you satisfaction and contact with the poor will make you aware of happiness in life.
The arrangement of Venus, Pluto, and Mars will make Aries finally seriously focus on his family and partner. Time spent just with your closest relatives will rebuild your relationship with them and become proof of your commitment. A relationship that does not sacrifice time dies, so in January Aries should take leave and prove to your family your love.
Singles from the sign Aries , unfortunately, this month will not meet anyone interesting. The location of the moon will negatively affect the health of Aries. There will be a decrease in form and susceptibility to colds will increase.
Domestic treatments and disease prevention will be the most effective and help you quickly recover if you become ill. January 2022 is a great time to start treating teeth and eyes.
The desire for a fundamental change in life will awaken in Aries in January, and therefore they will be primarily focused on themselves. You may look reserved or even self-centred in your surroundings, which may encourage your tendency to act selfishly. Therefore, avoid extensive monologues about your own life and try to show interest in the life of your loved ones as well. As for relationships, however, the passionate nature of this temperamental sign is manifested to the maximum, and Aries can therefore look forward to a proper load of emotionally and erotically charged experiences.
January will be quite eventful for Aries. Mars will take over, and thus these individuals will be given plenty of uncontrollable energy. Since your willpower will have increased, you should not have problems achieving your New Year's resolutions. Moreover, thanks to this planet, your sexual energy will be much stronger. If you are in a serious relationship, be careful as it could turn your world upside down. At work, you will tend to be quite egocentric and only care about yourself. Even though you might feel like no one can keep up with you, at least try to contribute to your team and help your colleagues.
January 2022 is a time of outstanding growth for career associated issues. In 2022 every Aries will need to make some important relationship decisions. There will be some tension between lovers, caused by misunderstanding. Always effective, but sometimes excessive! You may be more than perfect; you trigger jealousies, so close your eyes or turn a deaf ear. May you actually need to increase your income or your network on the internet? Do not worry, small difficulties fade. So, you will really find the power to act without too much obstacle. Indeed, your energy comes back and you have to face the facts, you take a lot of initiatives. This helps you to conclude quickly and well, everything you do. If you wish to entrust a secret to someone, you only have to choose from. Among all trusted friends around you there are many who are willing to go to the fire for you. From the 23rd to the 25th, avoid being stubborn for an unimportant detail.
Aries Monthly Love Horoscope
The love of your life will always be there for you to hold and protect you against any harm. Aries January 2022 forecast growth in understanding between you and your partner. You will enjoy a high level of intimacy with your partner. Aries zodiac sign encourages you to develop a love that will bring unwavering support to your relationship.
You should express love many times in your lifetime. Do not be discouraged by love that once burnt your soul. The amount of love you give out to others will determine the amount of love you receive back.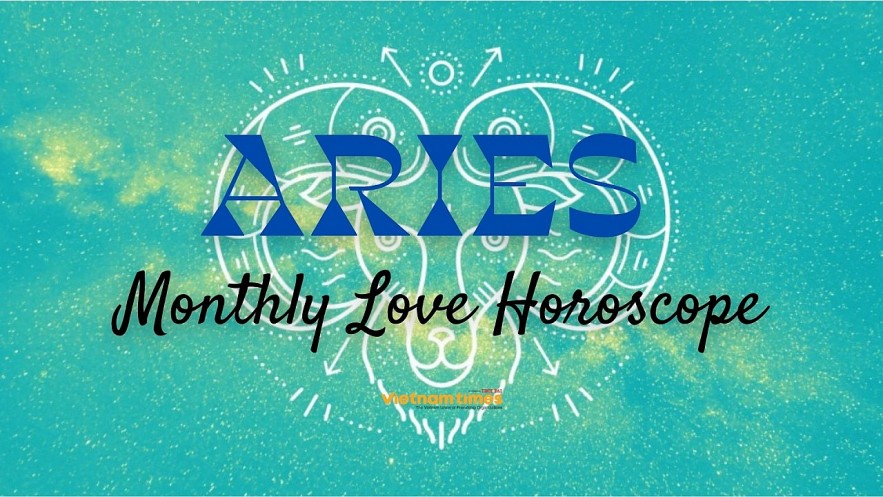 Aries Monthly Love Horoscope. Photo: vietnamtimes.
Aries Horoscope 2022 forecast an addition of a new member to your family. The pregnancy you have all been expecting will come. It is time for you to adjust your budget to support your child. Everyone will celebrate the arrival of this new member in your family regardless of its sex.
2022 astrology foretells profound changes in your family. With increased family size, you will need a bigger house, a bigger car, and even a bigger compound. Aries January 2022 sun sign advocates for more planning to accommodate additional members into your family.
This month the affairs of your family might have to face rough weather, since Dame Fortune is not favourably inclined. Mounting expenses might further worsen a situation in which there would be very little success as it is. To get over at least some of your problems, plan your expenses carefully, well in advance.
There is the further likelihood that your relations with the family members of your family might be seriously strained. In such a situation be tactful and use your skills to diffuse tension, wherever it arises. Children would also give you further worries. Scrutinize their activities closely, giving more tune and energy to this.
During the coming month, the affairs of your children may get bogged down in difficulties, since the stars are not in an obliging mood. There is a distinct possibility of serious trouble cropping up in the behaviour of your wards and their teachers. This would naturally effect their academic pursuits adversely. Therefore, in some cases it may be necessary for parents to intervene and set things in order.
Students of law and those going in for higher studies may face a particularly adverse set of circumstances However, such amongst your wards must persevere even in the face of adverse circumstances since problems would in due course get sorted out.
In your love life all the lights are green. Venus sends you passionate fires from Capricorn and you start a quarter turn. Be careful that the startup is not too fast, you could find yourself uncomfortable or simply faced with a situation a little complicated. Indeed, you will have trouble distinguishing between love and desire, even if the crush is real.
Faithful to yourself, you will fight with willpower and determination to impose your own half and nothing and nobody can prohibit you from carrying out your projects, or impose your ideas. You remain deaf to all objections and make a task more difficult; in short, you are intractable! Something has changed the game, and that's fine.
The physical attraction you can feel for a perfect, or a complete, stranger, blurs the tracks. By refocusing you find, very quickly, your sense of balance and you delay. However life will not be sad at all and if you throw yourself into the water for an unexpected meeting, you will not regret it.
Aries Monthly Money Horoscope
January 2022 predictions show an additional source of income for Aries persons. Your online business will pick up this month. You should develop an eye-catching advertisement that will reach out to all potential customers on the internet. This 2022 zodiac indicates that your prowess in using technology will play a huge role in marketing your business.
A satisfactory month, for your financial prospects during which you could achieve significant gains, though not entirely without difficulties. Association with gifted people of learning and spiritual stature would catalyze the successful completion of your enterprises, whatever these may be. In fact, this would imbue your entire working life with a satisfying dimension of culture and refinement.
You would be able to realize most of your objectives and derive full profit from these. Yet it is likely that you will face difficulties on the way. There are also some chances of delay. But success is assured. A fairly good period, during which you would not only achieve much, but also derive much satisfaction.
2022 January forecast for Aries zodiac individuals are governed by the positive aspects of Mars during the month. The main income will be from professional sources. Last week of the month will be auspicious for expansion of projects and business activities. If you are in a creative field such as writing and painting, you can expect to reap good financial windfalls. A touch of spirituality will enhance both material and mental happiness.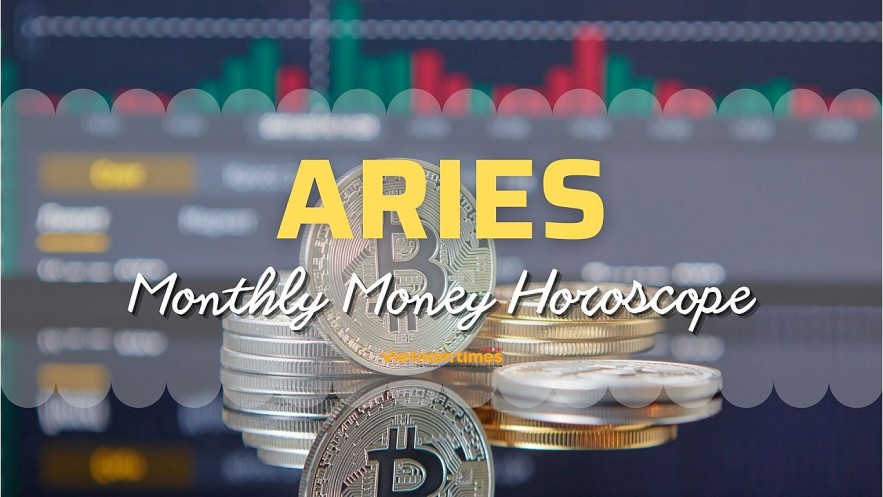 Aries Monthly Money Horoscope. Photo: vietnamtimes
Aries Monthly Career Horoscope
2022 Mercury retrograde encourages you to give a shot to that high position you have always wanted. It is now time to go for higher achievements in your career. Good planning will help you to achieve everything you want at work. Keep encouraging your coworkers that together you will achieve all the objectives in your organization. Monthly audits will show how much progress you have made in your career.
A month that holds few encouraging prospects for your professional betterment. Despite a lot of hard work, it is very unlikely that expected gains would materialize, though work may remain a pleasure, because of excellent working conditions.
Contacts would not be very helpful during the coming month. As such it would be a good idea to rely mainly on your own capacity to work your way out of difficult situations. Travel would also fail to bring in expected gains, though a sojourn towards the north would benefit you. Overall a month during which you would have to tread carefully and rely on your own effort, pandit reported.
Nothing particularly auspicious about the augury from the stars in so far as your educational prospects are concerned. Most of you would lack the necessary mental clarity required for quick learning. In fact, some of you could be negatively influenced in a manner that would make you self-assertive and headstrong in your behaviour.
This would make learning very difficult. As far as possible, curb such urges and calmly pursue your studies. Those appearing from competitive examinations should go in for extra coaching since this could well determine your success.
The development of your career depends on your ability to manage your impatience. Although you feel that things are going well, they need time to get in place. This month resist the temptation to force the course of events because the precipitation would not produce the desired effects. It's the same for your great ideas. Make sure that conservative minds see them as advantages and not as utopian projects. When it comes to your finances, pay attention to what you buy. So, before you draw your card, ask yourself if you really need a new smartphone.
This time may be more suitable for you personally and professionally. You may be recognized by your seniors for your hard work and this may uplift you. Even work travels can give the results that you want. Just do not get egoistic and bossy at work. Jupiter, Sun and Saturn posited in your 10th house of profession can help you to some extent and make you focus on your goals but they can make you reap the benefits of your hard work likely in the months and years to come. They can give you leadership positions at your work.
Partnership business may give you a very rewarding time now. It is still advisable to think well before making any business decision. Success will come to you late, but you can definitely hope for progress, sooner than later. Saturn, your 10th and 11th Lord and Jupiter, your 9th and 12th Lord and Sun your 5th lord are together in Capricorn, which can bring you some business partnership deals from abroad. But you need to exercise caution and make sure to do a thorough check on your business partners before entering any kind of agreement with them. Don't be carried away by your ego, vanity and pride.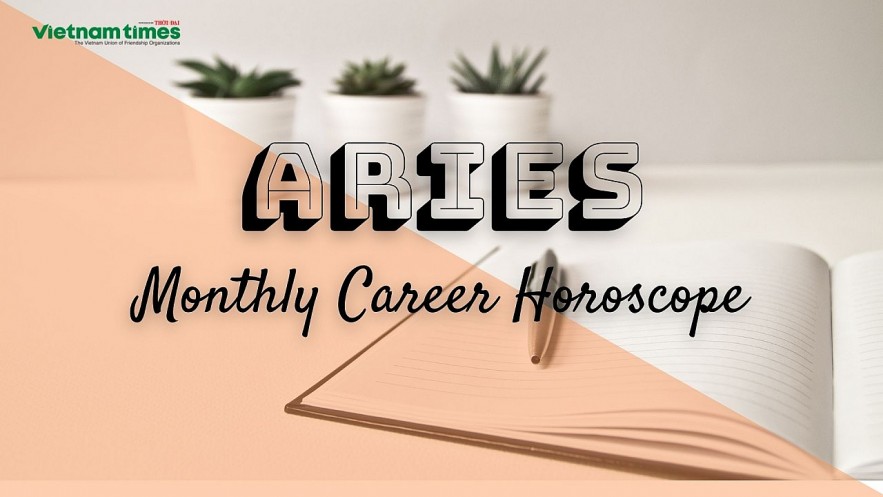 Aries Monthly Career Horoscope. Photo: vietnamtimes
Aries Monthly Health Horoscope
The monthly January 2022 star sign promises good health as you increase your intake of foods that curb depression. Be careful with the foods you eat, especially those with oils, to gain weight. Incorporate light exercises in your daily routine to help you stay fit.
January 2022 Aries horoscope promises excellent health as the planets are favorably disposed. However you should keep an eye on your diet and exercise. All unhealthy activities should be avoided, and enough relaxation is a must during 2022 Mercury retrograde. Minor ailments should not be neglected and proper medical attention will go a long way in maintaining your well-being.
A month during which the stars have blessed your health and you really have little reason for worry. Your system would not only be healthy, but will also appear to be healthy, with your body deriving maximum mileage out of your diet. This would make you quite active and energetic.
In fact, those of you given to assessing your generative powers would be pleasantly surprised to discover that their faculties are, if anything, way above average during this period. This would make for quite a full life, where in the enjoyments would be richer. The only jarring note, and there is one, would be the possibility of accident or a violent hurt, about which care should be exercised. But this is an outside chance.
Important numbers: 1, 6, 8
January important dates: 2, 4, 6, 16, 18
Special note:
"In the second half of the month, you have the chance to invest in the best and multiply your funds. Time to increase assets and profits."
"Do not overdo it too much! As soon as you feel a physical or intellectual strain – rest. Remember that only a rested and properly regenerated body is able to work more efficiently and more creatively, so it will work for you."