Aries Horoscope December 2021: Monthly Predictions for Love, Financial, Career and Health
Aries Horoscope December 2021: In December, the year's last month, Arieses will go through many social and work changes. Many of them will, in the month's beginning and as a result of Jupiter's beneficial influence, finish their studies or projects in a successful manner, so they will feel both personally and professionally fulfilled.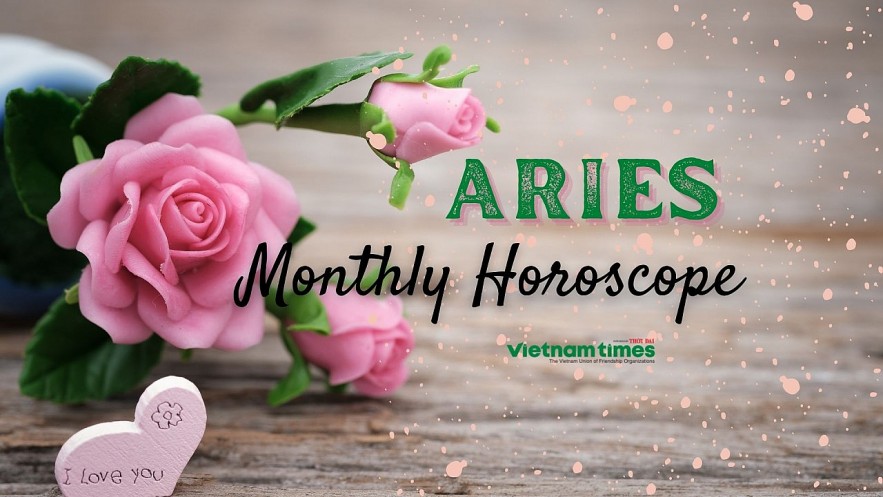 Aries Horoscope December 2021. Photo: vietnamtimes.
Monthly Planetary Horoscope
It's the countdown to the New Year, and December Horoscope will close 2021 on a big note.
The month is coloured by a Venus and Pluto conjunction happening in Capricorn. This happens in your 10th house and is likely to get you hyper-involved in your career and public life. The best keyword to describe this conjunction is an obsession. This could be both good or bad, depending on your circumstances. It could rekindle a fire within you towards unfinished projects, or even just a general surge of inspiration and motivation to grow. Be careful with being too eager to advance, as your passion may be there, but the world may not be going at your pace. Let that inner fire build-up and carry it onto the New Year.
The Eclipse and New Moon of the month will be happening in Sagittarius in your 9th house. The Moon will also be closely conjunct with Mercury adding an air of curiosity to the month. This transit also happens in your 9th house to point towards travel or interacting with people from foreign places. This month you will likely be invited to embody a student mentality. You could be humbled by a glimpse into a world of endless possibilities. Don't be afraid to have fun learning something new and unfamiliar to you. There's a lot to be gained from going with the flow this month.
Further down the month, Mars will be square with Jupiter. This is happening between your 8th and 11th house.
This transit is all about getting rid of old relationships that don't serve you anymore and inviting new friends and alliances. Since Jupiter started transiting your 11th house in December of last year, you might have noticed that you met quite a few people that proved to be substantial to your development this year. But as new relationships enter your life, there may still be some that you need to part ways with. You may be reluctant, but Mars transiting your 8th house will give you the extra push needed to say good-bye to people that are hindering you. Know that this is a natural part of relationships, and it's best to embrace the separation and get excited for new adventures and meaningful partnerships to come.
A few days after the square, Mars will be conjunct with the South Node of the Moon, Ketu. This is happening in your 9th house in Sagittarius.
This transit might stir up some commotions with people of differing views. There may be a tendency to repress anger to play things safe and not offend anybody, but this might end up backfiring. Authenticity is called for now, even if some people won't like what you have to say. It's essential to be mindful of your delivery, but these emotions are better to let out than bottled up. Especially since the holidays are just around the corner, many people get extra sensitive around this time. Having negative emotions brewing within you will only become harder to manage with all the pressure to have a jolly time during the holidays. Do what you must, and if you need to vent, do it. However, use your words wisely.
Later in the month, the last Saturn-Uranus square of the year will happen between your 2nd and 11th house, making the theme of friendships a sensitive topic again.
This is probably no news to you, but 2021 was a year to assess the people you associate with very closely. As the year comes to an end, you are likely making plans for you to achieve your well-deserved success in the year coming up. Still, don't be surprised if old arguments with people you used to be close to coming back up again. Any disagreements left unsolved need to find closure, and they will keep coming back until it happens. Even if it's the case that the other party is the one refusing to let go of the past, patience is extremely necessary at this time. Uranus likes to make sudden emotional outbursts like the rebellious planet that he is. Yet, navigating these moments will only become more manageable when you just give in to it and decide to get it done once and for all.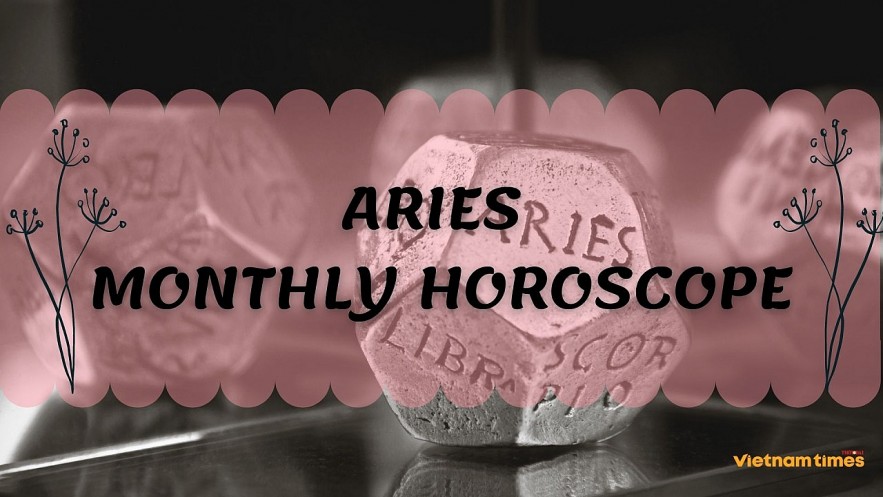 Aries Monthly Horoscope, December 2021. Photo: vietnamtimes.
The Gemini Full Moon will be happening in your 3rd house of communication this month. This will bring about a new sense of clarity that will be very welcome at this time. With the fuzziness that the Saturn-Uranus can bring, this Full Moon will help you see details you haven't noticed before. It's time to uncover the truths you're seeking and use them to advance in the year ahead. Be ready for a few "I knew it" moments during this lunar cycle. If the information you uncover happens to be the opposite of what you expected, take your time with it and try to find how you can use this new understanding to help strengthen your own idea of how things should be.
The year ends on an excellent note as the long-awaited Jupiter in Pisces ingress happens in your 12th house. This transit is supposed to bring good vibes to whatever area of your life it shows in. Since this is happening in your 12th house, expect an enhanced connection with your spirituality and the unseen realms. This is also a transit that will last for most of 2022, so be ready for a year of introspection, inner work and aloneness (positive loneliness).
In December, the year's last month, Arieses will go through many social and work changes. Many of them will, in the month's beginning and as a result of Jupiter's beneficial influence, finish their studies or projects in a successful manner, so they will feel both personally and professionally fulfilled.
Those of them who are stuck in a job they don't like will get the chance to leave because the work pressure has just been too much for them, for the entire year.
However, before hurrying to make any decision, they need to remain calm and to analyze their situation. It's very likely they will be presented many job and business opportunities, but only if they maintain their peace of mind and act prudently.
Some of them will decide to spend their holidays away, which is good because the stars are encouraging them to just relax and enjoy their time off.
Aries Monthly Horoscope
In December, especially from 4 to 13, Aries zodiac sign will start to have problems dealing with these things that you have not had the slightest problem with. You will have the impression that something extremely important and unique escapes you through your fingers. If this happens, try to think that these are changes for good. Perhaps thanks to this you will regain freedom, respect for yourself and motivation to act at the same time.
In order to breathe and feel relief it will do you a few days trip, which is best organized between 14 and 21 December. This is the most favorable period for this year's trips. You will recharge the batteries, you will finally feel that you are alive and you will also get closer to someone who is not completely indifferent to you. At any moment, Amor's arrow may strike you, especially since love hangs in the air. If you need it, use every opportunity. Take care of your health. You will now be more susceptible to all kinds of infections and illnesses that will be difficult to heal afterwards, especially when it comes to flu. The approaching big change in the weather can be very treacherous, because the changing weather conditions are conducive to disease.
At work, be prepared for the slowly approaching period of stabilization. You only have a chance to get promoted around 26 December. After this time, it will be much harder for you to shine in an employee company and gain the respect and recognition of the boss against other colleagues.
The stars will favor your chance to have unexpected encounters and to develop many opportunities for yourself. The decisions and projects you'll pay attention are going to be completely new, and you prefer to let yourself by guided by your instincts.
Make sure you check your Horoscope and listen to what it advises you, but still do things your way. December will be a month in which affection is both given and received.
You may feel less emotional because you didn't do too much, but Venus will come to change things, making you feel increasingly sensitive during the month's first week.
Every little detail will impress you, not to mention you will want to know why people love you. Your projects in all fields are being favored.
If you take your loved ones' advices into consideration, you will have things working perfectly. Trust that things will get done for you at the end of 2021.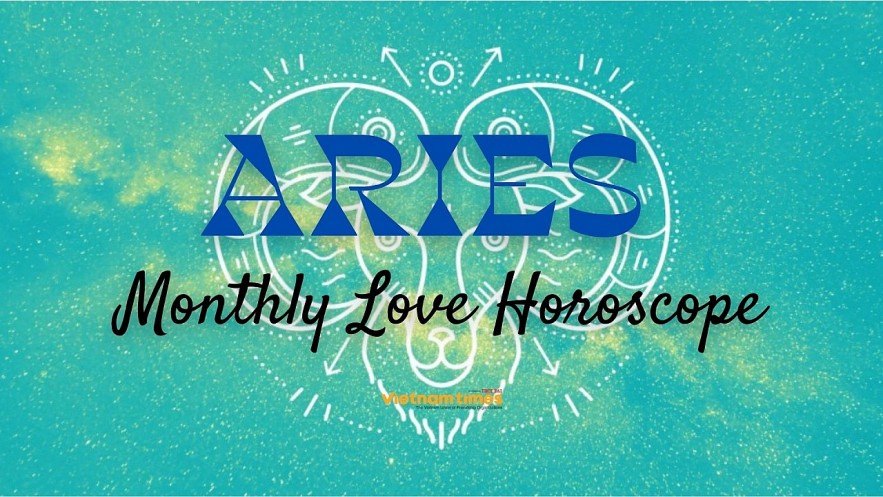 Aries Monthly Love Horoscope. Photo: vietnamtimes.
Aries Monthly Love Horoscope
The best idea for you this month is to not talk about love because the messages you're sending are rather distorted. Make sure your relationships are taken care of, but don't reveal everything about them. Keep some things to yourself.
On the 5th and around this date, everything will go well with your romantic affairs, so you will feel satisfied and notice how your life is starting to be less and less complicated. Couples will work together and strengthen their bonds. In case you're working on something very ambitious, don't talk about it until you're noticing that you're making progress.
Until the 10th, make sure you don't mix family matters with financial ones. Single Rams will have a great time, in spite of the cold temperature outside. Don't hesitate to become closer with the person you like. No one is more seductive and attractive than you. Nothing changes until the 26th.
Aries compatibility can be enhanced by giving more attention to your partner. Love relationships will be flourishing and there is no need to brag about it to others. Married life will be fabulous and there will be very good bonding in the marriage and pregnancy. You should not allow family matters to interfere with the relationship. It is important to keep your secrets till they become concrete. Single persons will have very good opportunities to get into love relationships till the 26th of the month. Planetary aspects are favorable and you will be able to attract love by your smartness and charm.
2021 monthly astrology predictions are extremely beneficial for family matters. Astral prospects are positive and harmony will be prevailing in the family environment. Relationship between family members will be very much pleasant and seniors will get their respect. Family finances do not pose any problems and you will get contributions from family members.
A month during which your family affairs would have fairly smooth sailing since the configuration of stars facing you is quite favourable. Some of you would gain substantially from your maternal relatives. Even otherwise you all should do fairly well financially with a rise in the overall family income virtually certain.
Most of you would also see your devotion to your father increasing considerably and in such an atmosphere of goodwill and harmony among family members your children would perform very well in their studies and other extra curricular activities. They would also behave good naturedly. A month full of pleasant prospects, during which you would have few worries.
Children will have a tough time with their educational development and other activities. Star configurations are not advantageous and children should be prevented from indulging in dangerous activities. Study of commerce will pose many hurdles for children. Parents should monitor their activities and they should be properly guided.
A month during which your children would create several problems for you and their own affairs may not fare too well, since the augury from the stars is not too favourable. There is a distinct possibility of an injury or some other physical trouble to the wards of some of you.
This would be particularly true of those who are adventurously inclined. Parents should take care that such among their wards are firmly dissuaded from taking pointless risks. The performance of most of them is likely to be below average. Those studying accountancy may face a particularly difficult time.
Aries Monthly Money Horoscope
2021 December forecast for Aries zodiac is very much beneficial for finances. Businessmen and traders will be able to achieve their profit targets. People engaged in creative subjects will have no problem marketing their products and make money.
Astral influences are positive and this makes starting new business ventures an easy proposition. Speculations and investments will give excellent returns. If you are seeking finance from institutions, you will be very much successful.
An excellent month, during which you should do quite well financially, since the stars are in an obliging mood. Writers, painters, sculptors, actors, and other artists would have an extremely favourable time financially, and also have reason for much satisfaction because of their creative output. Traders of all descriptions should also fare quite well, and what is more realize their profits in full.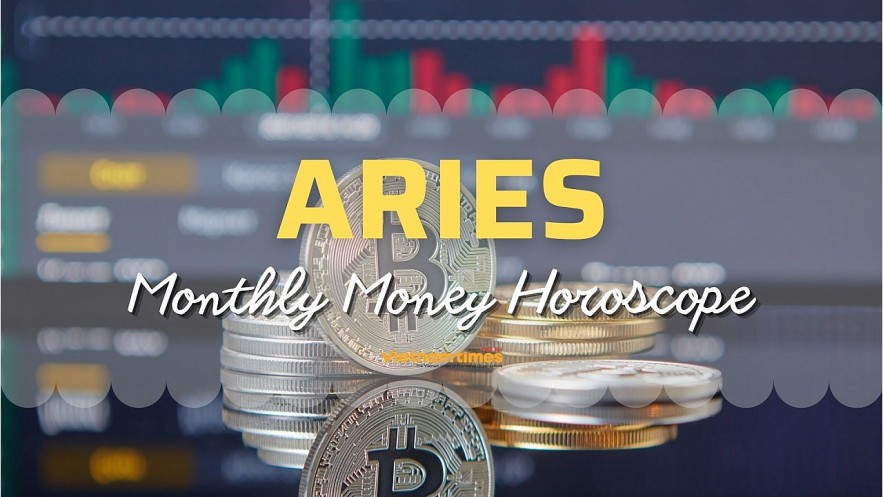 Aries Monthly Money Horoscope, November 2021. Photo: vietnamtimes
This applies to most of you. Since you all would realize your objectives, the climate would also be congenial for investment and new ventures, and those of you who have any such plans in mind, should put these into motion. A beneficial month, during which you should try and achieve something noteworthy.
Slowly, Arieses are going to return to what they have left behind in the past. As far as finances go, they have been putting money aside for some time, and this will be noticeable in their bank account.
They should sometimes indulge, as they can afford it, not to mention it's very likely their income will increase just before the holidays.
Venus, your love and financial planet, makes one of her rare retrogrades on the 19th and will remain retrograde for the rest of the month ahead. So, love becomes more delicate. Relationships can seem to go backwards instead of forward. There is hesitancy in love. The social confidence is not what it should be. Try to avoid making important love decisions after the 19th. Wait until Venus goes forward again next year.
The same holds true in the financial life. Earnings are perhaps slower than usual. They will happen, but with delays and glitches. Avoid making important purchases or investments from the 19th onwards. (Do your Christmas shopping before the 19th.)
Aries Monthly Career Horoscope
2021 Aries horoscope for career does not promise any great things for professional development. You will be working very hard and there will not be commensurate benefits. Astral influences are not encouraging and this will create disharmony at the workplace. You are unable to get things done and this will have an impact on your career progress.
You should use this time to improve your professional skills by interacting with experts. Spiritual activities will help you to maintain your mental balance.
Nothing very encouraging this month in the augury from the stars in so far as your career prospects are concerned. A good deal of hard work, in fact a much enhanced work-load would not ensure the realisation of expected gains. In fact, this month you have a good deal of dull plodding ahead of you, with no up and downs.
There would be some consolation in the fact that you would associate with a number of gifted people of learning who would create meaningful interactions. This in fact would be the saving grace of the period. There is the further danger of some of you trying to operate outside the law for quick gains. Refrain from such activity unless you want to invite disaster.
Arieses will have a good December, not only in their career, but also in their wallet. It should be noted they have been gradually winning until now, but things happened this way because they weren't afraid of making sacrifices.
However, now more than ever, they will see their efforts being rewarded, so their motivation to continue working hard will increase. They will also be ready to start new projects.
In the same note, December is going to bring them all sort of opportunities, but they need to be careful when making decisions. They will feel happy in their profession, not to mention those of them who don't have a job will find one.
Aries Monthly Health Horoscope
December 2021 Aries horoscope predicts splendid prospects for health. Stellar aspects are beneficial and this prevents any serious affliction affecting your health. Chronic disorders will remain suppressed and minor ailments can be taken care of by usual medical assistance.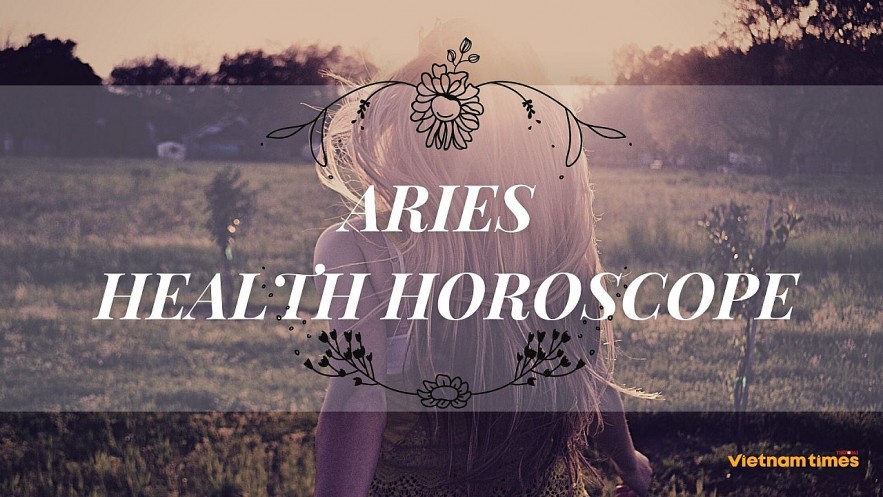 Aries Health Horoscope. Photo: vietnamtimes.
You can maintain your health by resorting to good exercise regime and healthy diet practices. You should maintain your stress levels under check by properly scheduling your activities. Relaxation techniques such as meditation and sports will be highly beneficial.
This month the favourable combination of stars would ensure good health for you, leaving you very little reason for any worry. You must, however, remember that the nature of your environment would play an important role in determining the status of your health. This is by far the most important factor. And, you must aid good fortune by staying away from unpleasant places and people. Normal caution in this regard should take you far indeed.
Pleasant surroundings, good health and such like blessings sometimes lead people to overindulgence of various sorts. One variety could give you diseases of the secret parts. So don't let overindulgence spoil a healthy and fit life.
Having their immune system down in December, Arieses will be more sensitive to infections. However, the planetary aspects are still playing in their favor of they pay attention to what they're eating and the nutritious value of their food.
This will keep them away from any disease. In case they don't know what to eat, they should ask a health specialist about it, especially those of them who need to slim down.
In case they have decided to become more physically active, they shouldn't postpone it. It would also be a good idea for them to ask their doctor what exercises they should start with.
Enhance the health with thigh massage until the 14th and with back and knee massage afterwards. A visit to the chiropractor or osteopath might be a good idea. There is nothing serious afoot, just a period of lower energy.
Best Days Overall: 4, 12, 13, 22, 23, 31
Most Stressful Days Overall: 5, 6, 19, 20, 21, 27, 28
Best Days for Love: 5, 6, 14, 15, 24, 25, 27, 28
Best Days for Money: 5, 6, 8, 9, 14, 15, 16, 18, 24, 25, 28
Best Days for Career: 5, 6, 7, 8, 17, 18, 27, 28
Important numbers: 1, 6, 12
December important dates: 5, 10, 12, 18, 22
Horoscope December special note:
"You will feel the unrestrained desire to travel and expand your horizons. A person born under the sign of Aquarius or Lion will be a sympathetic companion, but will divert your attention from important, urgent matters."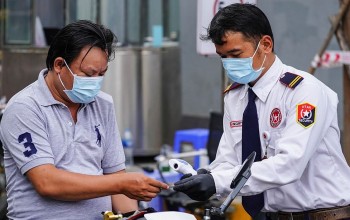 National
More than 1.12 million vaccine doses were administered in Vietnam on October 24. The country has now inoculated more than 74 million doses of vaccine to date, with over 21.46 million people fully vaccinated.