Aries Horoscope November 2021: Monthly Predictions for Love, Money, Career and Health
Aries Horoscope November 2021: Arieses are going to have a good month of November, but only if they're wise regarding all aspects of their life.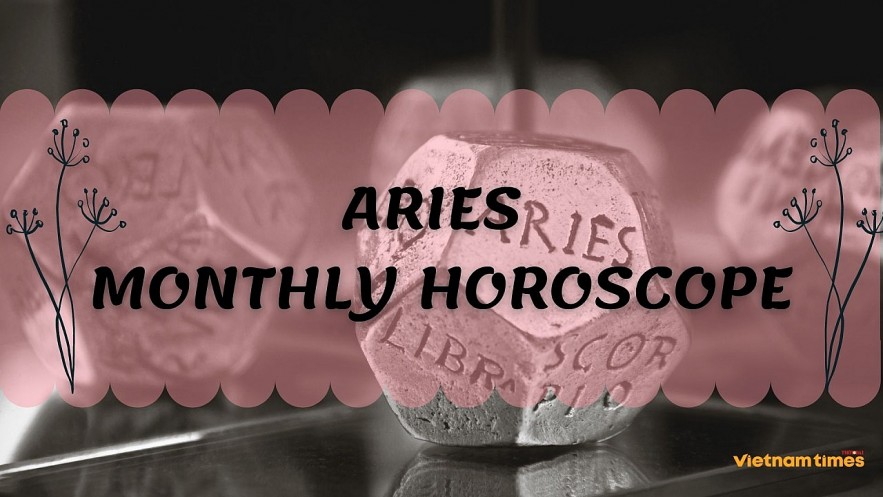 Aries Monthly Horoscope, November 2021. Photo: vietnamtimes.
Monthly Planetary Horoscope
Venus continues to be 'out of bounds' for the whole of November. Thus, like last month, your pursuit of profits and love are taking you outside your normal boundaries – your normal sphere of activity. The money people in your life, and perhaps the spouse, partner or current love, are also outside their normal circles. There are no answers there and you (and they) must go searching in new places. Going into the unknown like this often brings great insecurity in love and finance.
A lunar eclipse on the 19th occurs in your money house, further compounding the insecurity in financial matters. Changes need to be made. Your financial thinking and planning haven't been realistic and you must set a new course. This lunar eclipse is relatively benign for you, but it can bring dramas at home and with family members – especially a parent or parent figure. He or she has personal dramas and crises with his or her friends. Children and children figures are making career changes. Grandchildren (if you have them) or those who play that role in your life have dramas at work – job changes are likely now or in the coming months. This eclipse impacts on Jupiter (but not too directly, it is more like a sideswipe), so it can affect college-level students. There are changes in educational plans, perhaps changes of school or courses of study. There are also dramas in your place of worship and in the lives of worship leaders.
Health, however, looks good this month. By the 7th all the planets will either be in harmonious alignment with you or leaving you alone. Health gets even better from the 22nd onwards.
The power all this month is in your 8th house and the 9th house (from the 22nd onwards). So, the month ahead is a banner financial month for the beloved. You seem very involved in his or her finances. You're still in a good period for tax and estate planning and for attracting outside investors to your projects (if you have good ideas). Like towards the end of last month, it is a good time to purge the extraneous from your life – possessions you don't need, and mental or emotional habits that are not helpful. A good month to give birth (or to further the birth) of your ideal self.
The power in your 9th house after the 22nd is wonderful for college students as it indicates focus in their studies. It is good for foreign travel and for making religious or philosophical breakthroughs. If you're involved in legal issues, this is a good month to focus on them.
Aries Monthly Horoscope
Arieses are going to have a good month of November, but only if they're wise regarding all aspects of their life. Those of them who have been prudent in October and will continue the same for November, these are the ones who will get to feel emotionally fulfilled, also satisfied with how their studies, business or work are going.
It's important for all natives of Aries to not be hasty and to act with caution, as this is the only way for them to properly manage their own life. The astral aspects of the month will favor changes and making decisions in the financial sector in order for them to not feel like they're going through difficulties.
For you dear Aries this is the month of creation. Your creative nature is at its highest level and you need to achieve things for yourself. From the beginning of the month without losing a minute you set up your future projects and you benefit from good vibrations so take advantage of it. You make unexpected encounters, you jump on every opportunity, your will to succeed is striking.
At work we flatter you, in your private life we seduce you. Most of the time you trust your instinct when making your choices, this month it will still be the case. Around November 18th you face an incongruous situation, in spite of everything, you keep calm, you do not go headlong towards the conflict. Your initiatives are bold, whether you adhere to them or not, it does not matter, you continue on your path.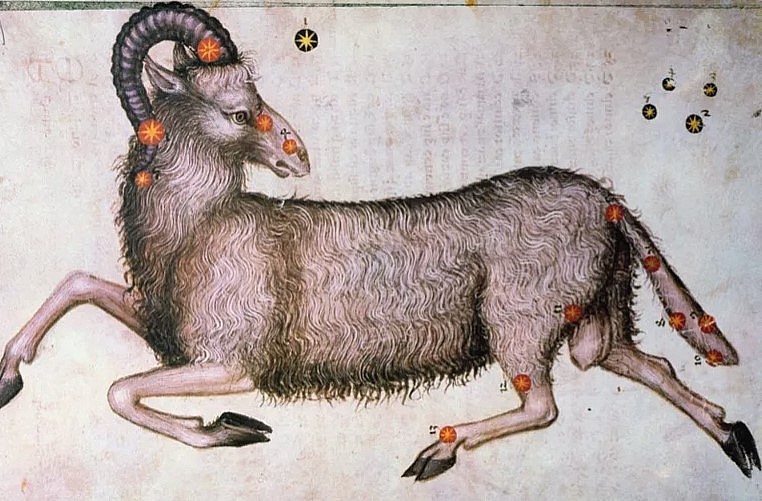 Aries Zodiac Sign. Photo: Getty.
Aries friend, November will be for you a month in which your creativity will rise above. Ever since the month's beginning, you will spend your time wisely and make plans for the future, not wasting a single moment.
The vibes are good, and you'll enjoy them. Some encounters you never expected are going to be part of your life, not to mention that you will take on every opportunity coming your way, which will bring you more success.
At work, you will be flattered by colleagues, whereas in your private life, everyone will try to seduce you. More than usually, you will rely on your instincts when having to make decisions.
November 18th and the days around this date will put you face to face with a difficult situation, but you will keep your calm and avoid a conflict. Meanwhile, you will be bold with your initiatives.
You will be in your best shape, but must remember that good things can't just happen on their own, you need to start them. November will be a month of good opportunities, so don't be hesitant to move ahead.
Aries Monthly Love Horoscope
Aries compatibility predicts the formation of new love relationships with the help of stars. You like to confirm existing love relationships and there will be plenty of romance in the relationships. The month is favorable for pleasure holidays with your partner. Marital relationships will be delightful with a lot of romance around. There will not be any conflicts between partners. Both of you will spend together in a scenic place after the 21st, leaving all your worries behind with some good news.
You will be accompanied by the stars in your love choices, getting their protection every step of the way. You will have deeper feelings and the desire to be in a real relationship. Since nothing prevents you from doing so, you are going to talk about your feelings with your loved ones. Overall, couples are doing well, no major difficulties on the horizon. You share pleasant moments. Towards the 21st you feel the need to step back, to get away from the hustle and bustle of everyday life, to take off and cut the routine, your other half is in agreement with your decision. If you are single, you are not frustrated this month, on the contrary, you live your celibacy very well, you are free and it shows. The 14th is an important day, expect to experience love at first sight. Over the adventures of a night you prefer stable and sincere relationships.
Keep some pleasurable moments for your partner only. Don't hesitate to have some couple escapes. The month doesn't announce itself to be difficult. On the contrary, it's pleasurable.
Until the 21st, it's very important that you don't get involved in the chaos of the everyday life. Just avoid having a routine. Your partner will agree with you when it comes to doing so.
No frustrations are announced. Single Arieses will be happy to spend their time alone. November 14th is an important day in which you're hoping to fall in love at first sight. You will prefer honest and stable relationships over one-night stands.
As far as you and your lover are concerned, at the moment life is just a bowl of cherries, as the old song goes, and it will be easy for you to keep it that way. Your sexual appetite will be sharp and compelling, and lucky he or she with whom you enjoy spending it. That is, until after mid-month when if you have a 'skeleton in the cupboard' it could come dancing out to spoil things. Take it out and bury it somewhere once and for all. Then settle down to an even nicer bowl of cherries with your lover – but be careful not to spill all that juice!
A beneficial month for your family in most ways since the stars are quite favourably placed. Most of you would see your devotion for your father grow considerably. The family atmosphere would remain pleasant throughout the month with harmony among the members.
In such an atmosphere, your children would behave in a good-natured manner and also perform well in their studies and other extra curricular activities. This would be a very satisfying development. Some of you would also gain considerably from your maternal relatives. This apart, the family should do quite well financially with a rise in overall income fairly certain.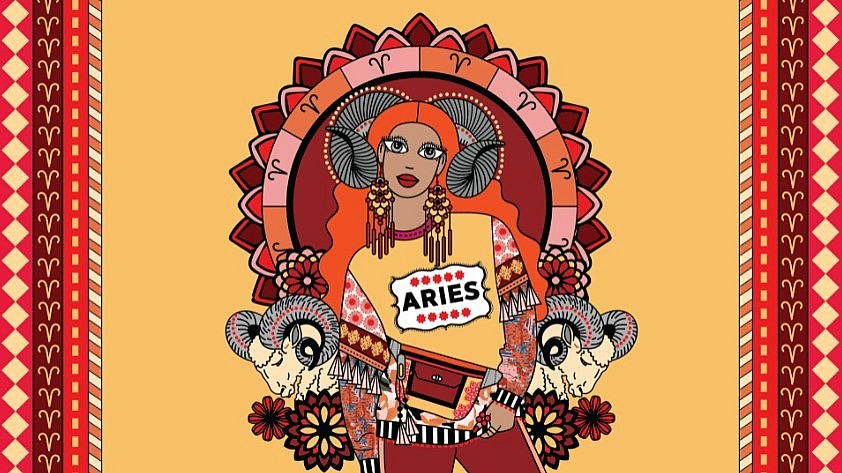 Aries horoscope. Photo: Vogue.
A month during which the children of some of you would be a source of satisfaction to their parents, doing well in their studies since the stars are quite favourably disposed on this score. Students pursuing the fine arts like music, dance, drama, etc. would have an inspired spell of creative activity during which most of them may well go on to notch up some impressive achievement.
Further, their pursuits would have a competitive edge, which is very essential to ensure success. Those studying any branch of accountancy would also fare quite well.
Aries Monthly Money Horoscope
While your career looks very good in November, you shouldn't stop giving importance to the projects you're thinking about. Arieses know how to save, so no one beats them when it comes to financial matters.
2021 November forecast for Aries zodiac sign foretells marvelous prospects for finances of business persons and traders. Exporters and fine arts dealers also will make very good profits from their sales activities. You will be happy with your accomplishments and the money you make. Astral configurations are auspicious and the month is favorable for starting new business ventures. You will have no problem in getting the necessary finances. Investments and speculations will prove to be very much lucrative.
They have a very good idea about what budgeting means and when to spend on indulging themselves. The Horoscope advises them to continue saving in November, especially if they want to achieve their goals for the year.
Not only a beneficial month but also one that will give you much cause for satisfaction. Writers, painters, and other practitioners of the arts would have an extremely satisfying time in terms of their creative output. Traders of all descriptions would also fare well, and what is more realize their full profits.
In fact, this would apply to most of you, who would go on to realize their planned objectives. Those in the overseas trade would also do extremely well. Further, the climate would be congenial for investment and the launching of new ventures, and those of you who have such plans on the anvil, should put these into motion. Be confident that these would succeed.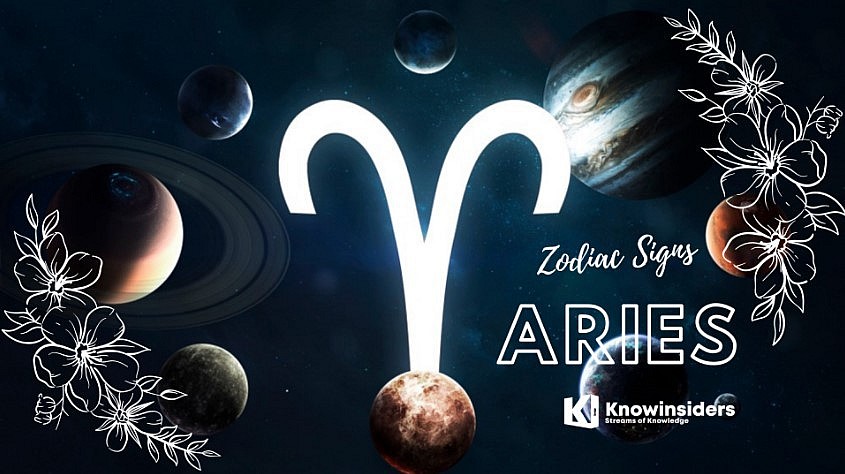 Aries Horoscope November 2021. Photo: knowinsiders.
Aries Monthly Career Horoscope
2021 Aries horoscope for career predicts a highly prosperous month for professionals. Stellar aspects are wonderful and this will help in making the environment at the workplace harmonious. You will get the cooperation of seniors and juniors. This will help you to accomplish your targets without a sweat. Social contacts will also help you progress in your career. You will use your spare time for the benefit of the society by indulging in charitable activities.
Over the past few years, Arieses have been spending a lot of their time trying to have the best job or making more money with, so their perseverance will finally be rewarded. They will get to feel more comfortable at their workplace, also very productive. Those of them who are unemployed should expect prosperous times to arrive for them.
This is a good month for all Rams as far as work goes, even for those who were out of a job for long. The prosperity that's going to follow will lift their spirits and have them feeling just like they did during the best times of their life. This month the augury from the stars is quite favourable for your career prospects. In an excellent working atmosphere, completely free of tension, you would carry out your pursuits, realizing expected gains. The work-load would not be heavy either.
There are further prospects of advancement through association with learned people of spiritual stature. This would load to a very satisfying situation in terms of your overall circumstances. Some of you, may well go on to make a mark with your contributions in religious or social work. As will also writers, journalists and the like. A good month, during which you could achieve a good deal.
This month progress on the educational front may be slow and tedious, since the configuration of stars facing you is not very favourable. Most of you would have to virtually slog it out to get to your objectives. This would particularly apply to those pursuing dance, drama, music, painting, sculpture and the other fine arts.
People studying languages and journalism would be similarly affected. Further, some of you may be influenced in a manner that might make you self- assertive and headstrong in your overall general behaviour. This would be a negative development for you, affecting your capacity to learn and develop skills. Those sitting for any competitive examination should go in for extra coaching.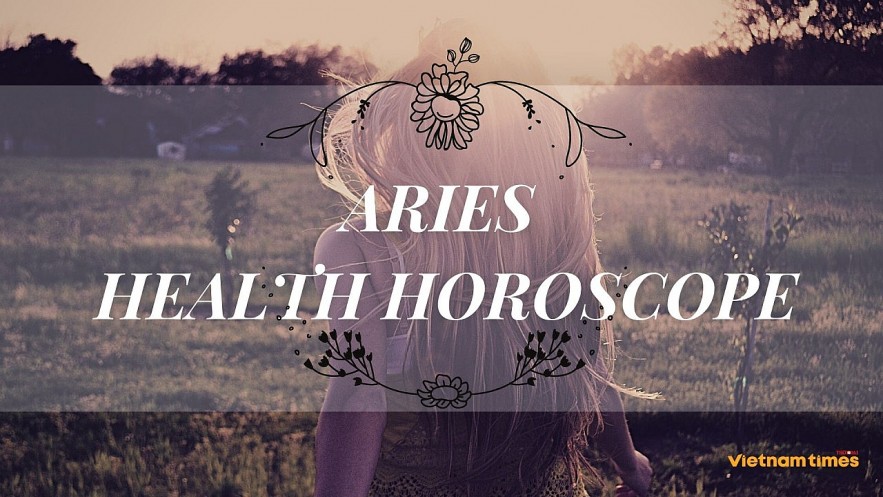 Aries Health Horoscope. Photo: vietnamtimes.
Aries Monthly Health Horoscope
November 2021 Aries horoscope foretells wonderful prospects for health affairs. Astral combinations will ensure that there will not be any major health hazards. Chronic diseases will be suppressed and minor health issues can be taken care of by usual medical attention. Excellent health will also bring happiness and satisfaction in your life. However, you should continue with your exercise and diet programs to maintain your health. Stress can be reduced by sticking to a regular schedule. Meditation and sports activities will help your mental well-being.
You will be bothered by muscle pains in your neck and back. There can be many causes to why you're experiences these contractions, as you may be tired or sleeping in a bad position.
Most affected will be the Rams with an office job, those who are very stressed or have a sedentary lifestyle. The discomfort felt could be relieved with a good massage, so you shouldn't hesitate to for one if the problem persists.
This month the stars are quite favourably disposed towards your health affairs, leaving you very little to be dissatisfied about, on this score. There are a few precautions that you must observe, however, at all costs, over-exertion should be avoided. This could be done by chalking out a fresh schedule which allows full play to normal activity of all types, and yet does not unduly tax your strength.
This would take care of most of your problems. You must also stay away from unpleasant people and places. In fact, it might be useful to remember, that your general environment is a very important factor for your continued good health.
-Best Days Overall: 6, 7, 15, 16, 25, 26
-Most Stressful Days Overall: 2, 3, 8, 9, 22, 23, 29, 30
-Best Days for Love: 2, 3, 8, 17, 18, 27, 28, 29, 30
-Best Days for Money: 3, 8, 11, 17, 18, 21, 27, 28, 30
-Best Days for Career: 2, 8, 9, 10, 20, 29
"You have a beautiful resistance when it comes to the energies, you are in great shape, do not wait for things to come to you, dare to take the first step. This is the month of opportunity, go forward without hesitation!"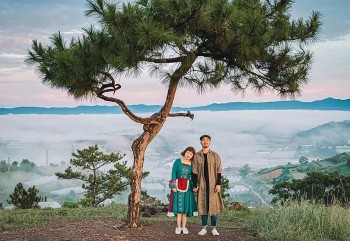 Travel
Three local cities are set to be presented with the ASEAN Clean Tourist Awards 2022.