Aries Horoscope October 2021: Monthly Predictions for Love, Financial, Career and Health
Aries Horoscope September 2021: You would be highly motivated this October. Though you are busy make sure you do something for the society at large these days.
Monthly Planetary Horoscope
The fire that lives within the Ram will turn into a cool blue during the month of October. Aries, you are a fiery red zodiac that feels passion and extreme emotion everywhere they go. Being you isn't easy, and you're constantly finding yourself in fits of anger and distress. It seems like your life is filled with the constant outburst, but you don't have to live that way forever. During your stay in the 7th house, it's possible to find a balanced middle-ground that can allow you to find peace in your everyday life. Being a quieter, peaceful, and laid-back person is never a bad thing. As long as you always keep your raging horns tucked away when you need them, you can allow yourself to let your guard down.
Aries, you know you are soft too, right? Not only is the ram made of rugged horns, but they are also composed of soft wool that is often forgotten about.
Neptune. The planet that rules Pisces, the most emotional and spiritual of the zodiacs. This planet is much softer and gentler than Aries is used to so when it rises in the atmosphere on the 1st and casts its energy above the Ram, it will cause Aries to seek that gentle and kind nature of Pisces for itself. Aries, you are incredibly rough. You build walls and blockades so others can't hurt you and you do this unwarranted even if no struggle is imminent. Pushing others away is your specialty, but it doesn't have to be. The Ram often forgets it is a zodiac of contemplation and choice and every decision and outcome in your life is of your own doing. The True Node is like the North Star that guides us to our destination, and when Neptune quintiles True Node, it causes Aries to break down their walls and seek spirituality. Spirituality does not come easy to someone that is so rugged, but it's something that Aries can accomplish and seek solace in. You can begin with studying your responses and how you react to certain situations. Take this time to observe yourself and when you get angry. Is it in traffic? Perhaps, you do hold a lot of road rage. But what exactly compels you to respond with anger over something you hold no control over? Why are these mundane things so important to your character? Self-control and inner peace is a virtue. This skill is so important to live a life of happiness. When Neptune Quintiles True Node, learn the skills that will lead you to have a happy life. These skills are patience, silence, and forgiveness.
Aries Monthly Horoscope, October 2021. Photo: vietnamtimes.
With your mindset focused on keeping quiet instead of constant outbursts, the New Moon will rise in the balanced scales of Libra on the 6th. What does this mean for the (previously) fiery Ram? Well, expect a new beginning within your spirit and mind. Think of it as a software update to your heart, and how better you will perform once the New Moon rises. Daily scenarios will be tackled with ease and patience, allowing family, friends, and co-workers to act confused when they see you so optimistic and chipper. Instances that will normally anger you into a fit of rage will be brushed off your shoulder and you will feel a sense of pride when your body stops being triggered by harmful influences. People will begin to invite you closer to them, and you'll be brought to events and places you would not be welcomed to otherwise. Don't take it personally, you can just be a little much for the average person. Even though your boldness isn't a bad thing, it is when it's a boldness derived from anger. When you are a happier person, your energy radiates and welcomes more people around you. We all know you love friends, Aries. You act tough, but your body is soft. You enjoy a spotlight, too.
Aries, this month will make you a much more likable and friendly individual. Nothing is wrong with your natural personality and this experience will allow you to find another genuine aspect of yourself to present to the world. You will find a sense of heightened communication when Mercury goes direct on the 18th. Mercury's retrograde has been a long and arduous one, and now that the planet of communication is back to its original stupor, the atmosphere will influence you to become extremely chatty and open with others. This will not only allow you to shine in your social groups, but it will leave a mark of an impression on the new friends you have made.
Fiery, bold, determined, and tough Ram! We love who you are. You are one of a kind and no one can be as steadfast as you. The universe is not trying to downplay your character, but rather round it out and develop other sectors that are not as mature. When the Last Quarter Moon rises on the 28th, you will notice how far you've come in achieving a friendlier and more inviting personality. Your fiery self mixed with your soft gentleness is a combination that makes you so irresistible.
Aries Monthly Horoscope
According to the Aries October 2021 horoscope, this month will be a social month for you. You will meet new people who will make you happy for the whole month. By nature, you are usually not a social person, but you are willing to change to accommodate others. Try Different Quizzes People Are Talking About!
The Aries personality will be concerned with the affairs of other people than your own. You will strive to make sure that other people are happy while you are also happy. The presence of family and friends will push you even more in need to have more people in your life. You should, however, note that the people you associate with should be of good character. They should be people who will help you advance in life every step of the way.
You may relate to a different element from what your Sun Sign / Zodiac Sign element is. Take this in-depth four elements personality quiz to understand it.
This month is going to be quite a hectic and stimulating period for you as the Sun stands in opposition (180 deg) to your sign. Also distractions of sorts abound straying you away from your motives and ideals in life. There would be confusion and agitations around. Spiritual pursuits however keep you within your limits. You would be highly motivated this October.
Though you are busy make sure you do something for the society at large these days. All you need now, the most you want, is to turn yourself off from everyday life and loneliness. You need time for reflection, reflection, to reflect on the sense of your existence and the goal you are aiming for in life.
Aries Monthly Love Horoscope
As per the Aries horoscope 2021, this month you will be social with everyone around you. This will impress your spouse or partner. Hence, your bond will grow stronger. Singles will find lovers in social gatherings. The Aries sun sign will have the thought of pregnancy this month since love is in the air. Romance is all married people will be talking about. You will expand your social circle to include every person that contributes to your well being.
The affairs of your family would have fairly smooth sailing during the coming month, since the combination of stars facing you is quite favourable. The elders in the family would be quite pleased with your conduct and whole-heartedly bless you, some of you would also see your devotion towards your father grow.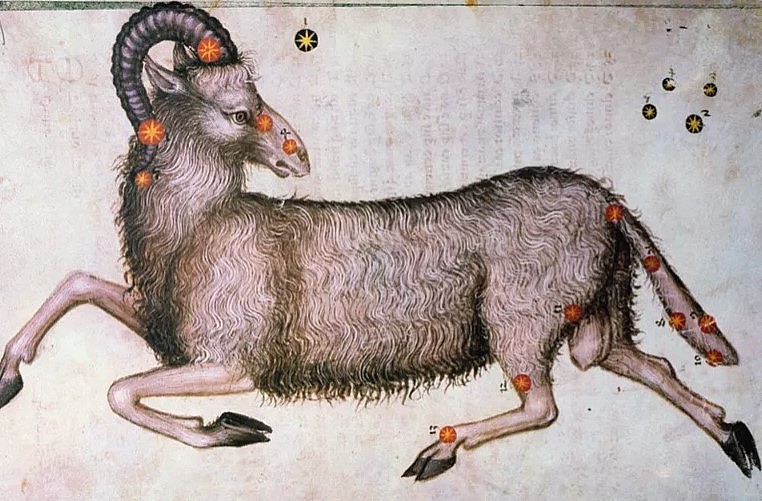 Aries Zodiac Sign. Photo: Getty.
Aries compatibility will face problems sometimes during the month. You should make it a point to be happy when the going is good. New relationships are governed by planetary aspects and it is necessary to come to a conclusion.
Married life will be volatile and discussion on financial matters should be settled amicably. The last week of the month will not be harmonious and you have to make compromises for the sake of marriage. Wait before planning for a child.
Single persons will be in a dilemma when it comes to love relationships. It is important that you have to make a decision. If necessary, you can take the help of family and friends.
In such a family atmosphere children would tend to be good-natured, and do well in their studies and other extra-curricular activities. Further, some of you would gain substantially from your maternal relations. Overall, this would be quite a beneficial month during which you would have very few problems.
According to the 2021 forecast for October, this month family will be among your top priorities. You love your family, and you will ensure that everything you do is for their benefit. The elders will see the progress you are making. And, they will bless you abundantly since you have proven yourself to them. Monthly horoscope predicts splendid prospects for family relationships. You have encouragement from the planets. Seniors will take an active part in family affairs and will support your actions. Family environment will be harmonious and the relationship between members will be cordial. Family members will contribute to the finances of the family. Astral configurations are beneficial for the progress of children. They will also be aided by the happy family atmosphere. Their relationship with seniors and school authorities will be congenial. Children studying commerce and fine arts will do extremely well in their studies.
Aries Monthly Money Horoscope
Based on the monthly horoscope predictions, October 2021 will be financially prosperous. You will get money from the investments you made in the past. The money will also come your way vide all the extra activities you indulge in outside your career.
There is nothing particularly encouraging about the configuration of stars facing you and as such your financial prospects are none too bright. Writers, painters, actors, and other practitioners of the arts should make provisions for an extremely lean period, since that is just what they are going to face this month.
Traders and those engaged in overseas trade would also fare poorly, or at best not do as well as anticipated. This would apply to most of you, who would have to struggle quite a bit and even after that, not achieve much success. Further the climate would not be congenial for investment or the launching of new ventures. These could easily get stuck.
2021 October forecast for Aries zodiac forecast all hard work and no gains for business people and traders. Exporters and fine arts merchants will also face rough weather. As incomes will not be enough to take care of routine expenses, you may have to depend on your savings.
Planetary aspects are not helpful for starting new business activities. Speculations will end up in losses and investments will not yield the desired profits. You may not get the required help from financial agencies.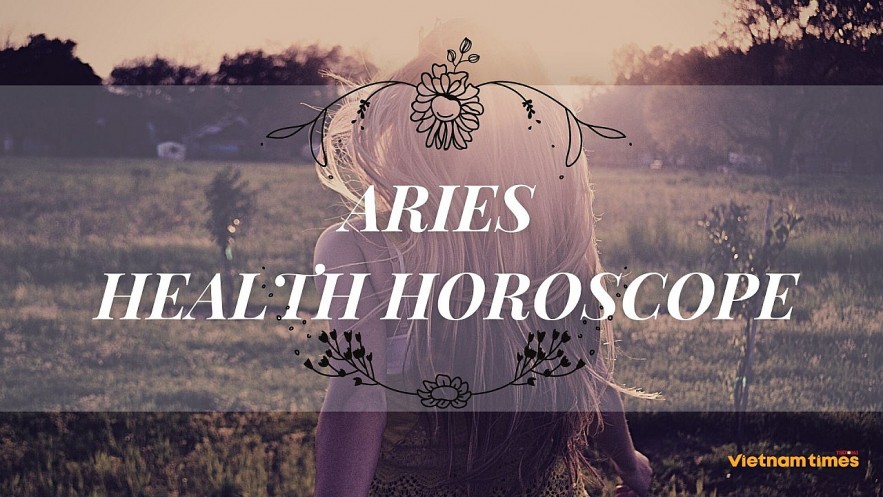 Aries Health Horoscope. Photo: vietnamtimes.
Aries Monthly Career Horoscope
According to the 2021 Aries October horoscope, this month you will grow even further professionally with the help of friends and social contacts. Those Aries children who have graduated from college will also be able to get great career opportunities.
This month you have a favourable combination of stars, which is out to help in your career advancement. With little or no travel, and with the work-load lighter than usual, you would successfully carry out your pursuits and realize the expected gains. Those renowned in writing, painting, music, and the other fine arts would do exceedingly well.
2021 Aries horoscope for career foretells wonderful prospects for professionals. Astral positions are beneficial and this will keep the environment at the workplace positive. There will be a good relationship with associates and the management, and this will help to accomplish your targets.
You will have spare time to engage in social service and spiritual activities. Professional capabilities can be enhanced through good training programs.
The working climate would be excellent and there would be not a trace of tension or politics. In fact, you would associate with people of learning and spiritual stature, who would enrich your life in a very significant manner. Some of you would go on to make a mark with your contribution in social or religious work.
So far as your educational pursuits are concerned, you might find the going rough during the coming month. A fairly good percentage of you people may be influenced in a manner that would make you self-assertive and somewhat headstrong in your behaviour, making learning difficult. Such attitudes should be controlled.
Your progress would be impeded by hurdles of various sorts. Further, those sitting for some competitive examination would do well to go in for extra coaching, since under the circumstances, this might make all the difference. Those pursuing languages, journalism and the arts in general, would have to make a great deal of extra effort to get to their objectives.
You're still in a yearly love and social peak this month. You've had stronger social peaks in your life, but for this year, this is the peak. Health still needs attention until the 23rd so review our discussion of this last month. The good news is that you will see a big improvement in your energy levels from the 23rd onwards.
Aries Monthly Health Horoscope
The 2021 horoscope reveals that your health will not be that good this month. You will be fragile hence any minor illness may live you bedridden. It is upon you to improve your health by getting enough rest and exercising to keep fit.
A month during which you will have the blessings of Dame fortune, and as a result be able enjoy excellent health. There will be those of you who will have a predisposition to chronic ailments like constipation, dysentery etc. Even these people would experience relief in their condition.
In short ,it is unlikely that even your old troubles would give you any trouble this month, provided you maintain at best, the normal kind of precaution. There are some grounds for being careful about staying in congenial surroundings. This you should do, since this would have a direct bearing upon your health, stay away from unpleasant places and people.
October 2021 Aries horoscope foretells marvelous prospects for health. Star positions are favorable and no chronic diseases will create problems. There may be a few minor health problems and they can be taken care of by prompt medical attention. Good health makes your temperament delightful. It is necessary to stick to your exercise and health programs to maintain your well-being. Proper scheduling of your activities will help in reducing anxiety. Mediations and sports activities will go a long way in maintaining your peace of mind.
Best Days Overall: 1, 2, 10, 11, 18, 19, 20, 28, 29, 30
Most Stressful Days Overall: 5, 6, 12, 13, 26, 27
Best Days for Love: 5, 6, 10, 18, 19, 29, 30
Best Days for Money: 6, 7, 10, 15, 18, 19, 21, 22, 24, 25, 29, 30
Best Days for Career: 5, 12, 13, 14, 23
Auspicious dates: 1, 8, 10, 14, 15, 20, 25, 28, 29
Inauspicious dates: 6, 7, 11, 12, 13, 17, 24
Important numbers: 12, 13, 14
Horoscope October special note:
Think about some physical activity for yourself. You have a lot of energy in you that needs to be burned. Otherwise they will start to trouble you with sleep and concentration problems.