Asian Beauty Queens in Miss World 2021
Before the contest took place, the beauties of India and Indonesia were highly appreciated. So is the representative of Vietnam, Do Thi Ha.
A number of strong contestants from Asian countries are thought to be the tough rivals for Do Thi Ha, the Vietnamese representative at the Miss World 2021.
Miss Vietnam
Vietnamese representative Do Thi Ha is due to compete in the upcoming Miss World 2021 beauty pageant which is scheduled to take place from Nov. 19 to Dec. 17 in Puerto Rico.
Over 120 contestants from across the world are due to participate in various sub-contests at the global pageant, including sports, talent, and fashion, with the event being held at the Hyatt Regency Grand Reserve.
The marks Puerto Rico's first time hosting the occasion, which will be the 70th iteration of its kind, according to organisers.
Do Thi Ha, 20, goes into the global contest having been previously been crowned Miss Vietnam 2020. She is currently studying business law at the National Economics University in Hanoi and stands at 1.75 metres tall and measures 80-60-90.
The beauty has nearly two months to complete the preparations. Sharing with Zing News, Ha said she felt confident to come to the international beauty arena.
"My appearance is characterized by the beauty of Asian women and I think this is not a big deal. Women are most beautiful when they are confident in themselves, confident in their own qualities. Above all, I am the beauty representative for Vietnam. If I have a face that is too Western, too sharp, it may not be suitable for the position of representative of an Asian country," said Ha.
In previous versions of the competition, Luong Thuy Linh represented Vietnam at Miss World 2019, claiming a Top 12 finish, the highest-ever place recorded by a Vietnamese entrant in the beauty pageant.
Miss Philippines
Tracy Maureen Perez, 28, was named Miss World Philippines 2021 at the pageant's coronation night on Oct. 4.
Tracy was selected for the crown out of 44 other candidates. She is representing the country in the international pageant – the 70th edition of Miss World.
Tracy is the first Miss World Philippines since 2019's winner Michelle Dee. The pageant was canceled in 2020 due to the Covid-19 pandemic.
In addition to working as an associate software engineer, she is also a model. During the finale, Perez crashed twice. However, she quickly stood up and regained her composure.
Tracy's way of answering the questions thrown at her with absolute finesse and eloquence made her a strong delegate at this year's pageant as well. During the question and answer segment, Perez was asked what she would want the people to learn from the pandemic when it's over.
She said, "After this pandemic, I hope that we never take for granted the family that we have, taking care of our health, and taking care of the people that protect us -- our leaders, our frontliners. We should always give importance to those people. We may not see the efforts that they give out, but most definitely they are our modern heroes. And for that we should always be grateful, and that we should always stick with them and pray for them. Thank you."
Tracy Maureen Perez has participated in many competitions including Miss Cebu 2016, Binibining Cebu 2017, Binibining Cebu Charity 2018, Miss World Philippines in 2019 and Miss Universe Philippines 2020.
Miss India
Since the coronation, Manasa Varanasi, 23, has been evaluated as one of the strong candidates.
Manasa was born in Hyderabad, Telangana. The 23-year-old is an engineer and is a financial information exchange analyst. She did her schooling from Global Indian and completed her graduation in computer science engineering from Vasavi College of Engineering.
According to the Miss India website, Manasa was a shy child while growing up. She preferred to express herself through the medium of Bharatanatyam and music. Her interests are diverse - ranging from books, music, dogs, yoga and nature. She is an observer and likes to give importance to things that usually go undiscovered. She enjoys exploring the world of finance and dreamy skies. Manasa who believes in truly living in the moment, loves travelling.
The Miss India 2020 winner is highly inspired by Priyanka Chopra Jonas, winner of the Miss World 2000 pageant.
Miss Indonesia
Miss World Indonesia 2020 Pricilia Carla Yules also ranked among the brightest contestants at Miss World 2021.
She has managed to impress everyone with her charming face and smile and her strong presence with which she is confident that she will be able to represent the country in the best way possible. The beauty queen with a noble heart has been volunteering for a while now and has managed to cook and serve meals at homeless shelters in Melbourne.
The beauty queen promotes the natural beauty of the beaches, cultural heritage, food, and animals that her community has. She is strong, confident, and dedicated towards her goals which as of now is to represent Indonesia at Miss World 2021. Carla believes making one happy and treating oneself with kindness should be everyone's priority because only you can achieve the dreams you have seen for yourself.
The diva has been a host on multiple TV shows which has allowed her to improve her confidence, enhance communication skills and give her career a push. Carla is extremely grateful for the opportunities that have come her way to make her a stronger, and morepositive queen.
Being awarded as one of the 21 Indonesia's Beautiful Women Award 2021, Carla believes that women should be appreciated more and given more such chances to prove themselves because women have a lot of potential.
Miss Japan
Japan's representative at the 70th Miss World is Maria Kaneya (19 years old).
The organization of Miss World Japan crowned Maria Kaneya as the new Miss World Japan 2020 during the finals held on Sept. 24 2020 in Tokyo. She has succeeded Miss World Japan 2019 Marika Sera for the title and represents Japan at Miss World 2020 stage which will be held next year as this year's Miss World is postponed due to Covid-19.
Maria hails from Akita Prefecture and is a member of the popular dance-vocal group GENIC. She stands 168 cm tall and is excited to represent the country at international stage. After winning the title, she stated, "I am grateful for the kindness and opportunity I've received. I will continue with high aspirations and devote myself to causes."
The diva impressed everyone at the competition with her strong performance and charming personality. "As a representative for Japan, I not only want to convey the good points of the homeland but also the problems outstanding for international friends," she said.
Maria is strong, confident, and determined to make the people of Japan proud. Her strong points are her speaking, improvisation and artistic talent and she is working on polishing her skills and abilities to impress everyone at the competition. The pop group 'Genic' she is a part of has been in operation since May and she explains that she has received enthusiastic support from her colleagues throughout the competition and she very grateful to have such supporting people around her. "My dream is to make Japan a better place through my music," she said.
The diva is interested in fashion and works as a photo model along with being invited to represent several small fashion brands in the country. Even though she is works as a model, she chooses to be healthy, discreet, and wears age-appropriate clothes in her daily life.
In the past, the beautiful cherry blossoms country has never won the title and the best achievement is the beauty Midoriko Tokura in the top 3 in 1956. People of Japan have high hopes from Maria Kaneya.
Some other contestants at the Miss World 2021 pageant.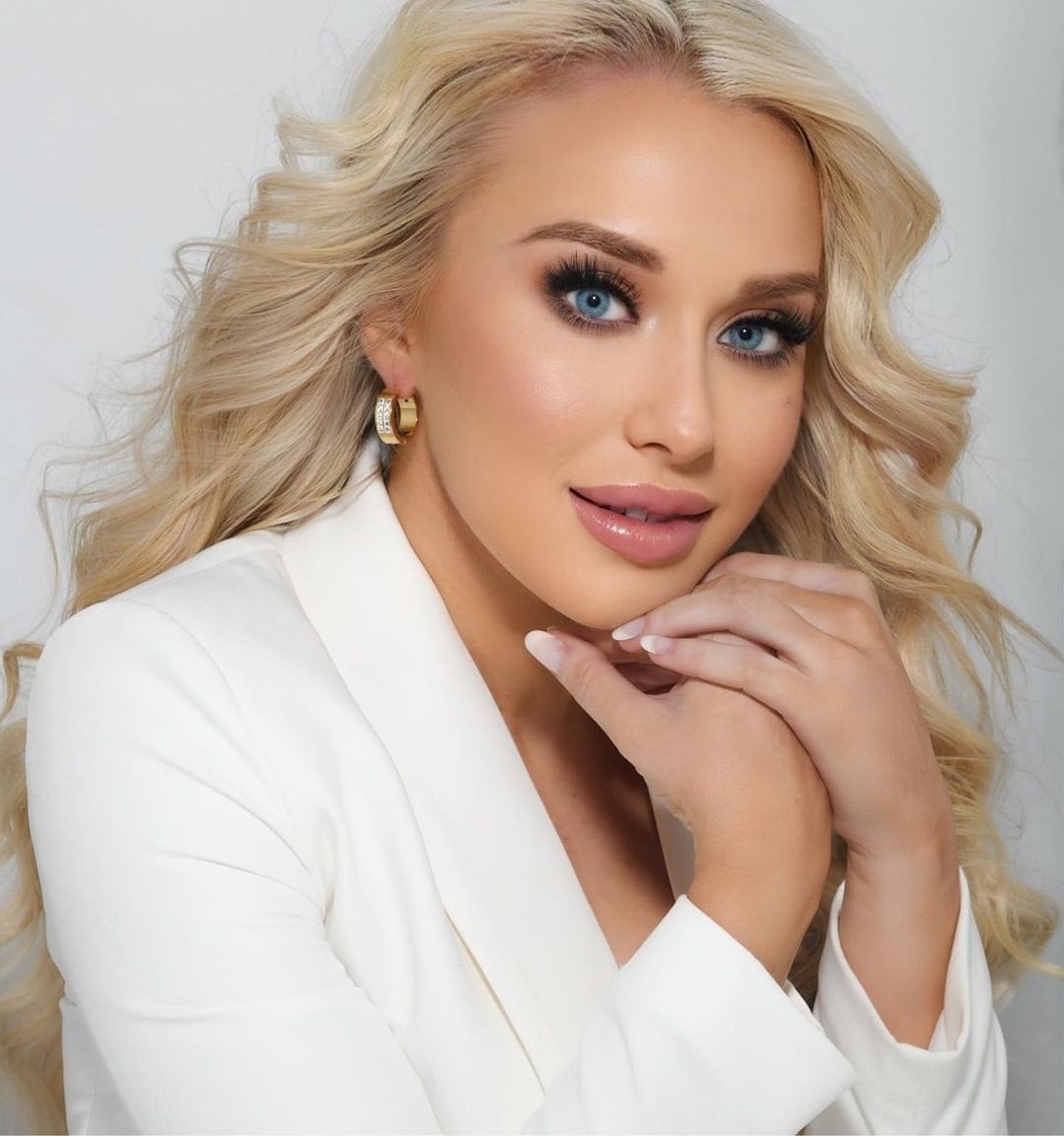 Alissa Anderegg is the winner of Miss World America 2020 and is widely considered to be a strong contender to win the Miss World 2021 crown.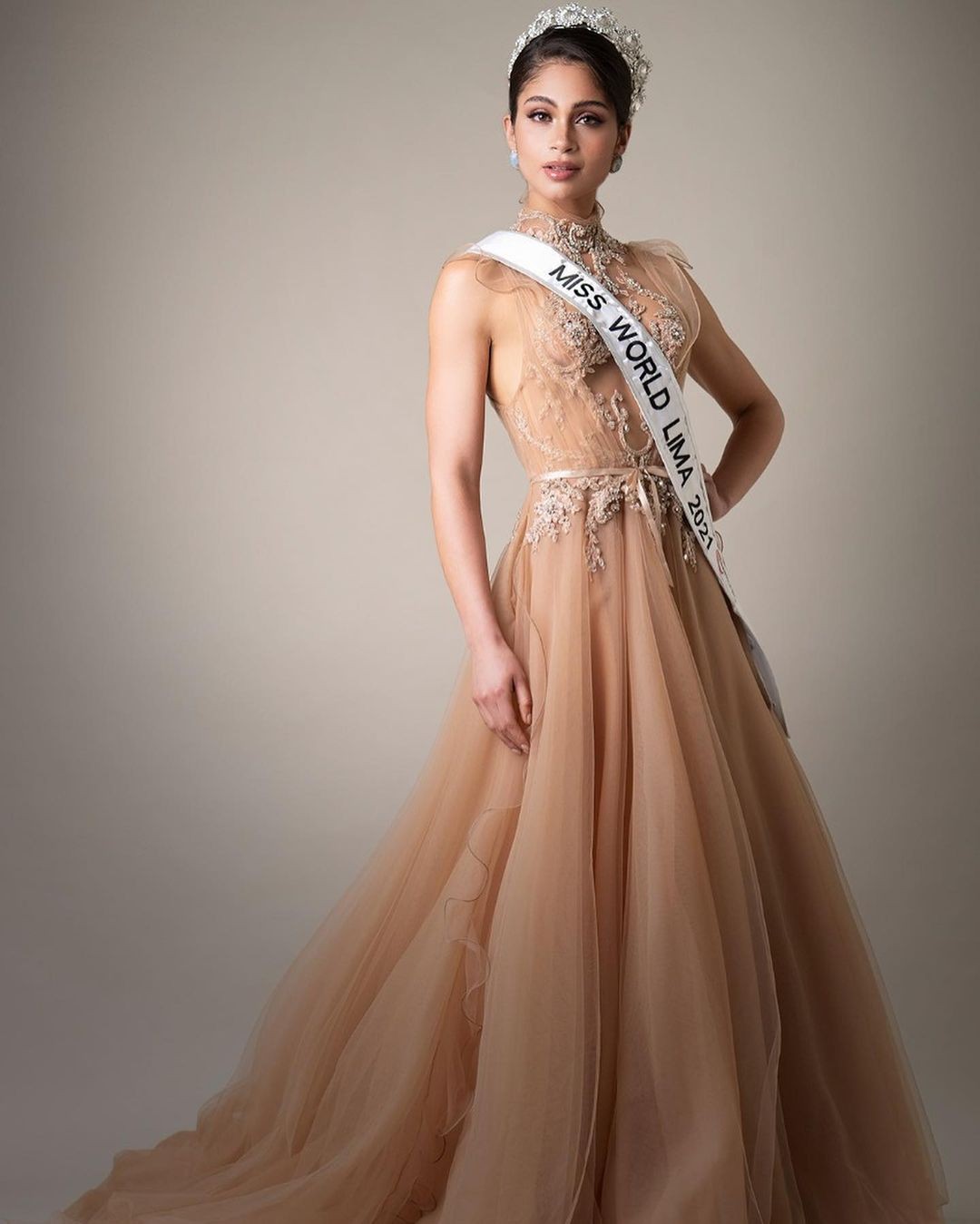 25-year-old Paula Montes represents Peru at the month-long festival and highly anticipated 70th Miss World Final in Puerto Rico, where reigning Miss World, Toni-Ann Singh will crown her successor.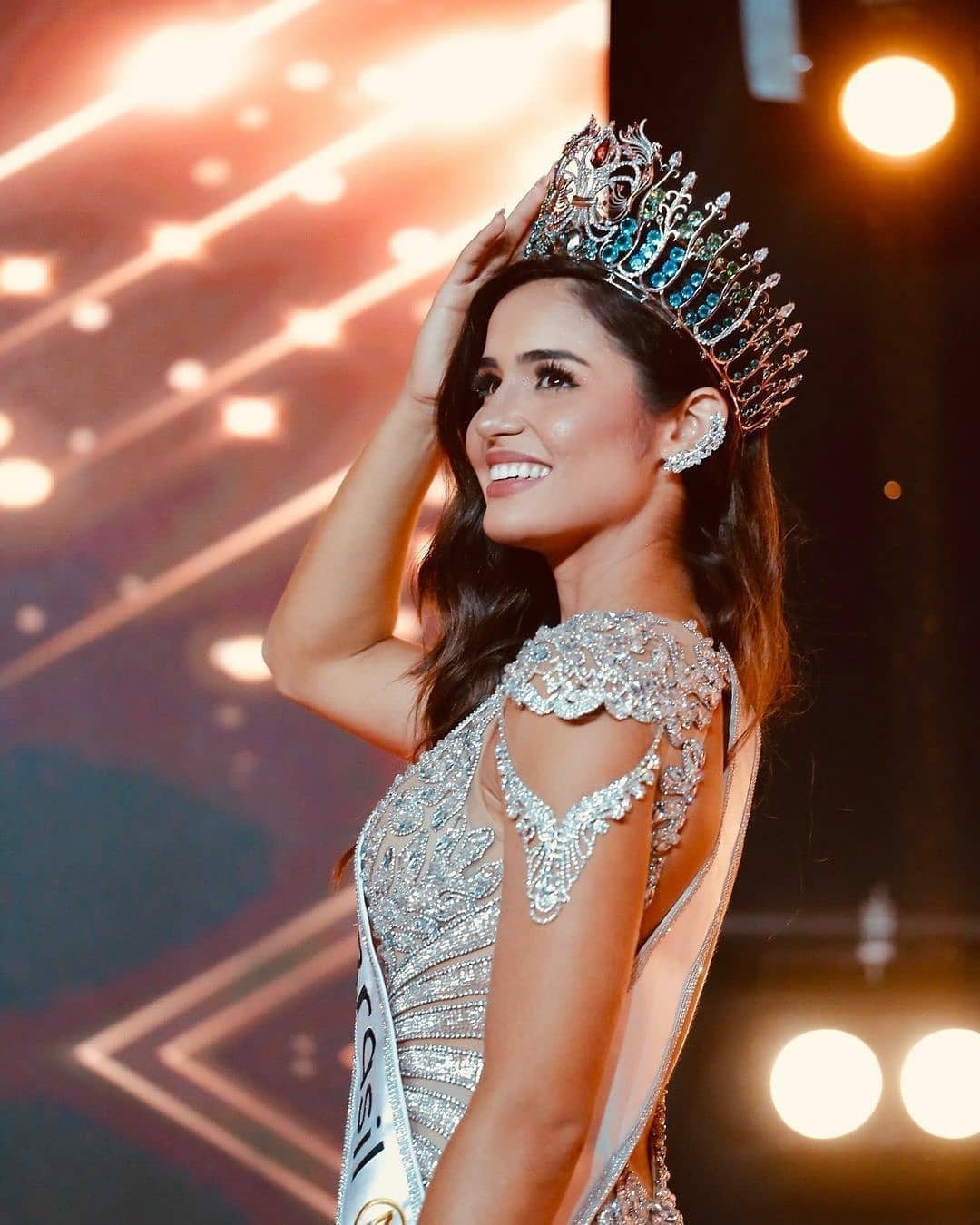 23-year-old Caroline Teixeira represents Brazil at the 70th Miss World Final in Puerto Rico. Caroline is a law graduate and keen sportswoman. At the age of 15 she was selected to play for the national basketball team. As part of her role as Miss World Brazil, Caroline will be a national ambassador for the fight against leprosy.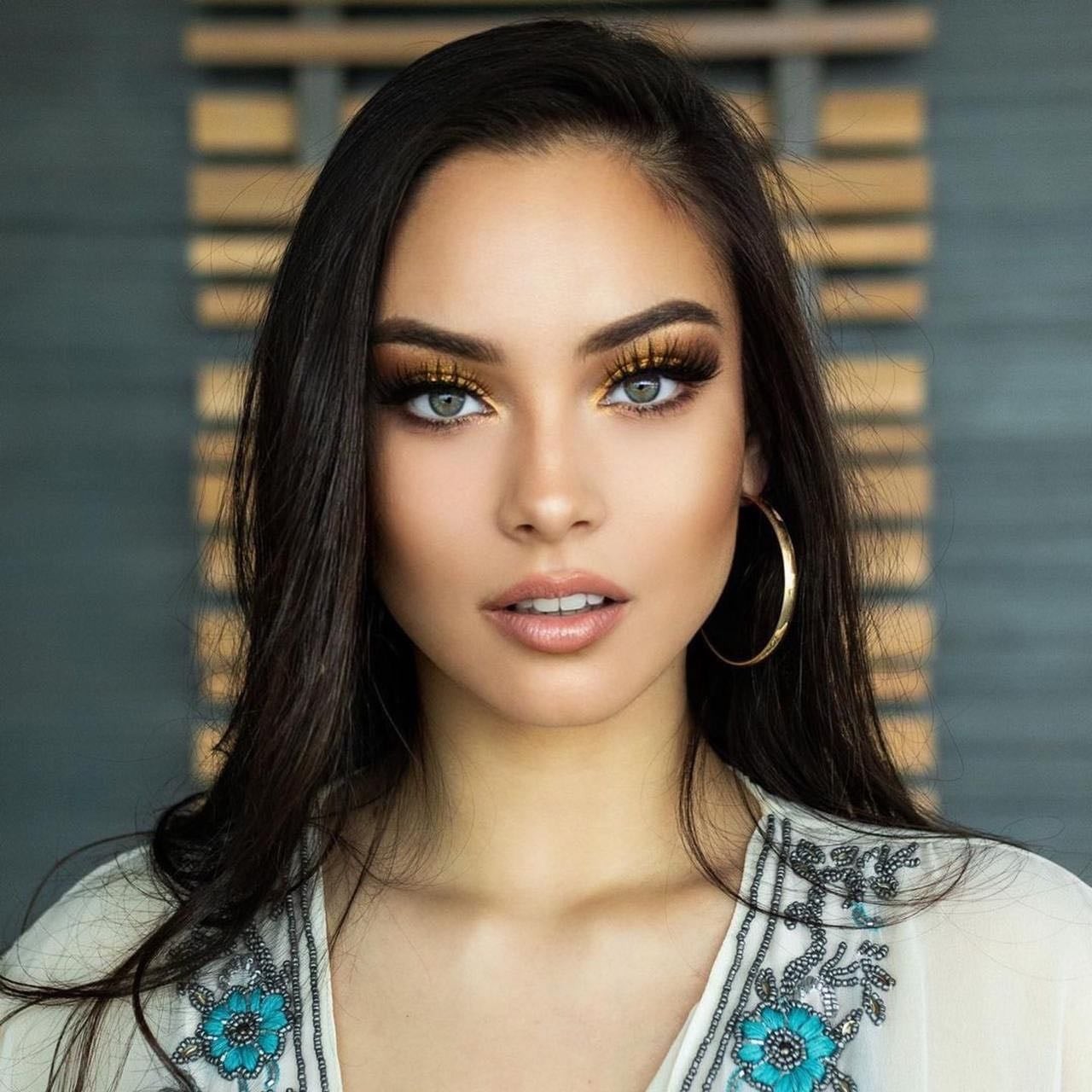 Carol Drpic represents Chile at the 70th Miss World Final. Carol is a 4th year student at Kinesiology University and a ballet dancer, having danced since the age of five.
23-year-old Tyler Theophane represents Saint Lucia at the highly anticipated 70th Miss World Final, where reigning Miss World, Toni-Ann Singh will crown her successor.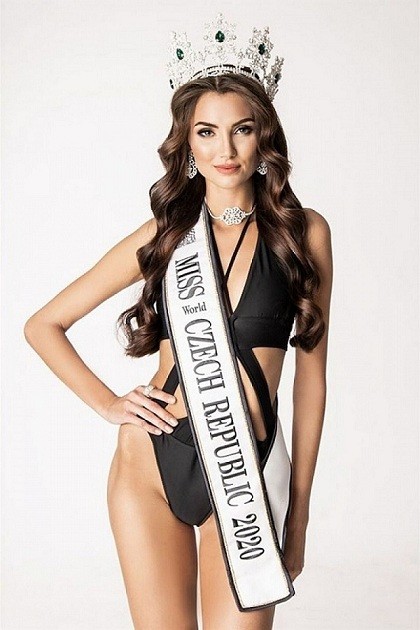 Karolína Kopíncová will represent the Czech Republic at the upcoming world beauty pageant.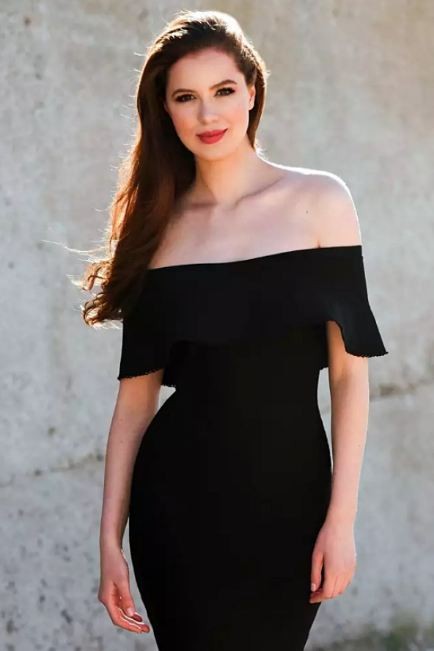 21-year-old Canadian representative Svetlana Mamaeva finished as third-runner up during Miss Universe Canada 2020.
/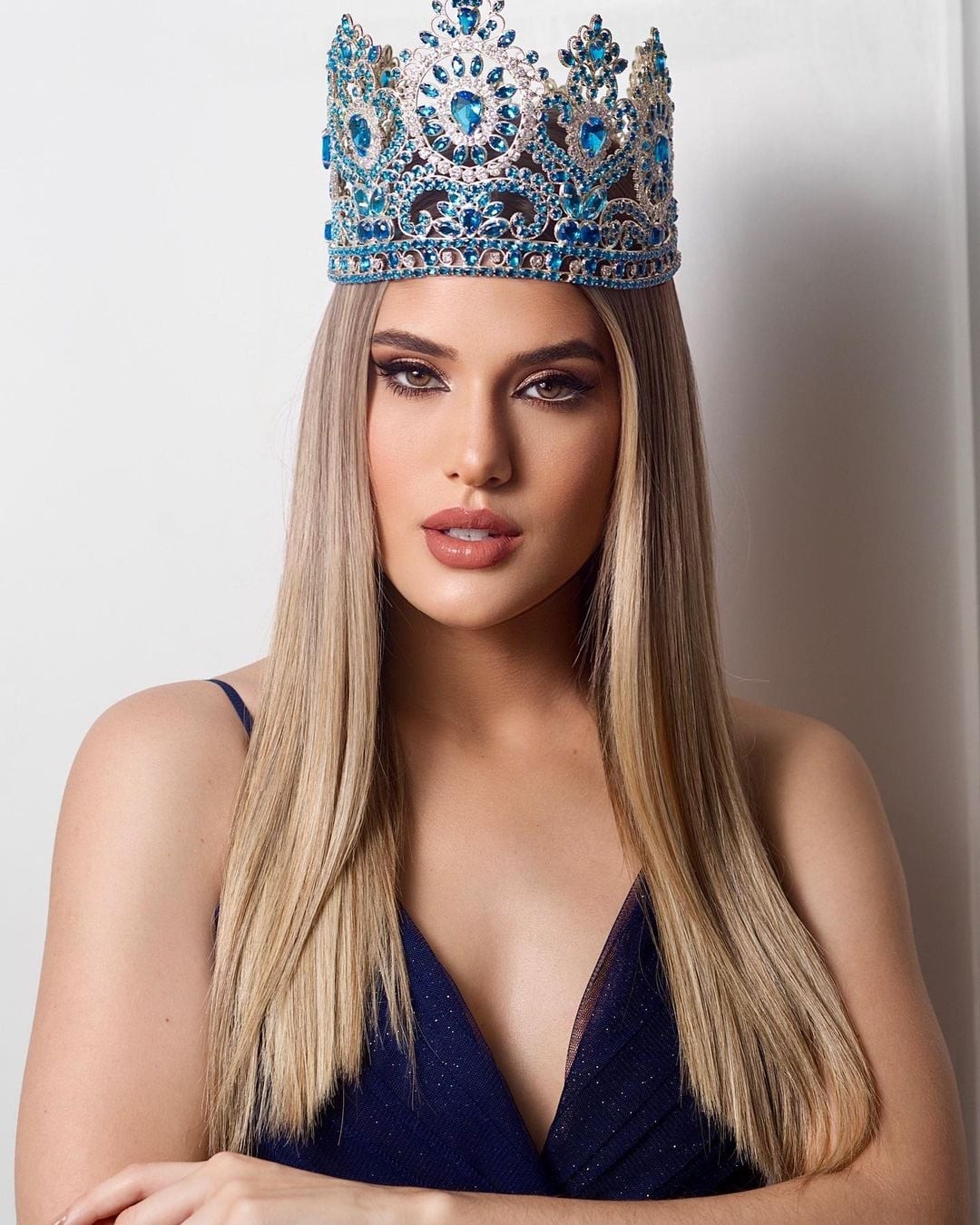 18-year-old Bethania Borba will represent Paraguay at the highly anticipated 70th Miss World Final in Puerto Rico. Bethania from Alto Paraná is a Marketing and Advertising student.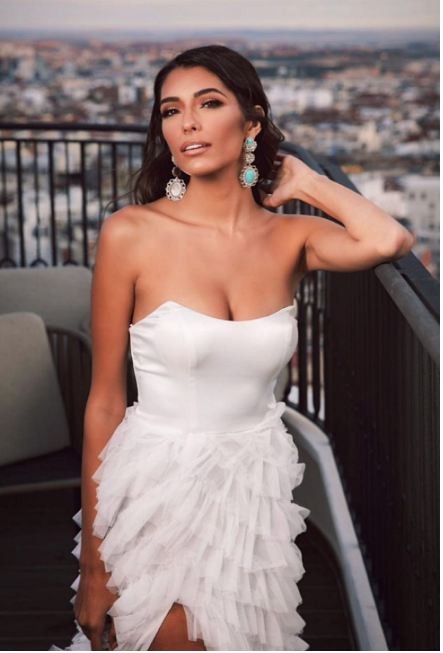 Ana García Segundo has been named as the Spanish contestant for Miss World 2021. The 23-year-old beauty stands at 1.80 metres tall and is currently a student at a law university in her home country.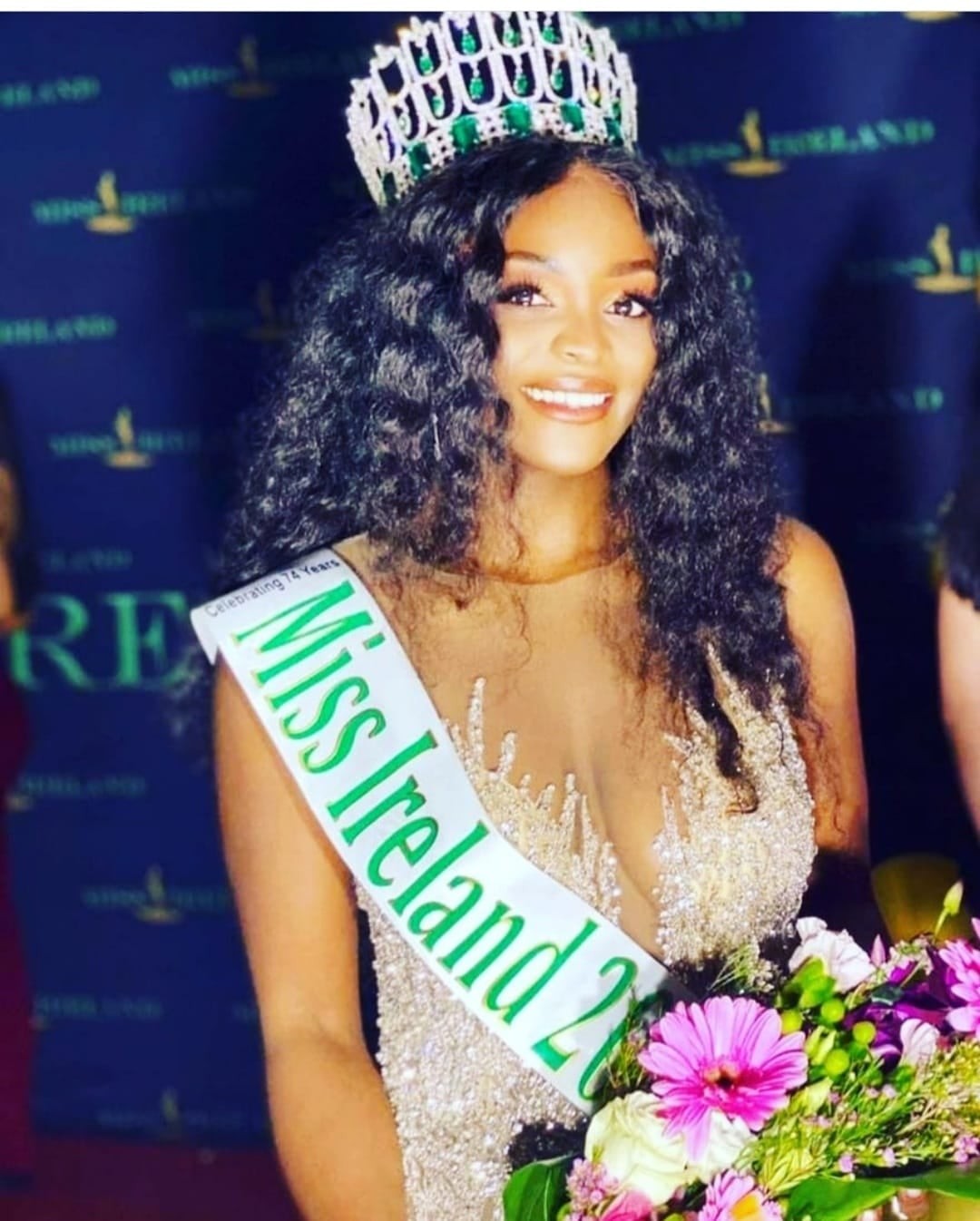 Pamela Uba represents Ireland at the highly anticipated 70th Miss World Final in Puerto Rico, where reigning Miss World, Toni-Ann Singh will crown her successor on December 16 at the Coliseo de Puerto Rico, José Miguel Agrelot.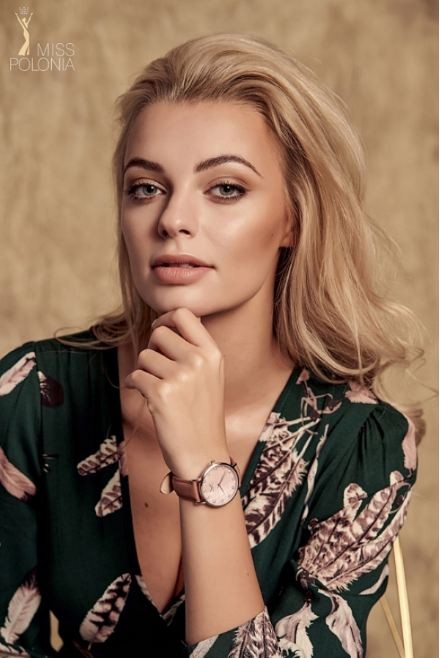 Karolina Bielawska of Poland is thought to be in with a shot of winning the Miss World 2021 crown. She is 20 years old and stands at 1.79 metres tall.