AstraZeneca vaccine shows less effect against new South Africa coronavirus variant
A recent study showed that Oxford/ AstraZeneca vaccines is being less effective against new variant of coronavirus in South Africa, and the researchers say it offers only limited protection against mild disease that caused by the variant E484K.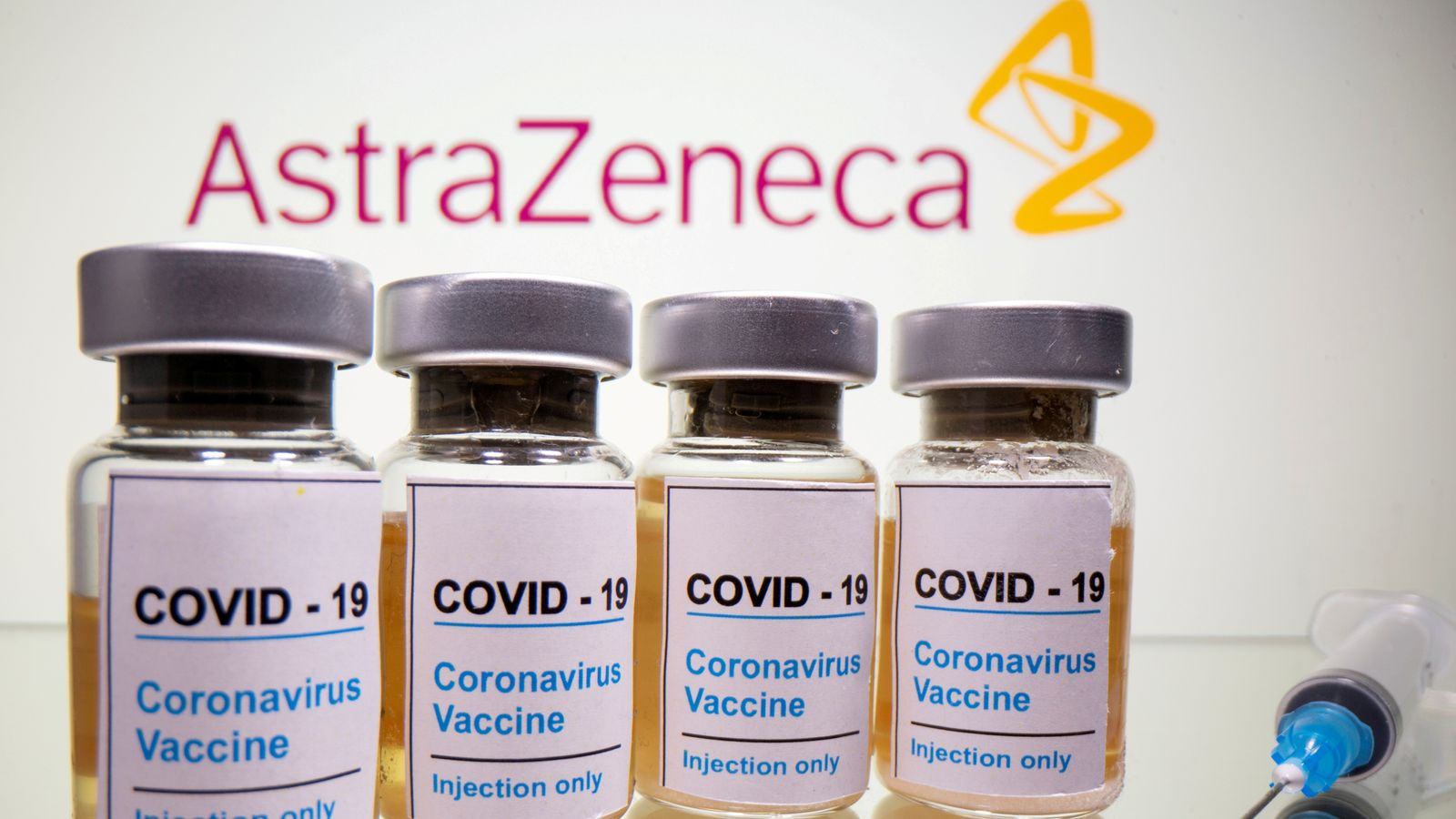 The study may show that the Oxford/AstraZeneca vaccine is less effective against the mild form of the South Africa variant (Photo: Sky News)
British drugmaker AstraZeneca AZN.L said on Saturday its vaccine developed with the University of Oxford appeared to offer only limited protection against mild disease caused by the South African variant of COVID-19, based on early data from a trial.
Among coronavirus variants currently most concerning for scientists and public health, experts are the so-called British, South African, and Brazilian variants, which appear to spread more swiftly than others.
"In this small phase I/II trial, early data has shown limited efficacy against mild disease primarily due to the B.1.351 South African variant," an AstraZeneca spokesman said in response to the FT report.
The newspaper said none of the more than 2,000 trial participants had been hospitalized or died.
"However, we have not been able to properly ascertain its effect against severe disease and hospitalization gave that subjects were predominantly young healthy adults," the AstraZeneca spokesman said.
The variant, also known as 501.V2 or B.1.351, is already the dominant virus variant in large parts of South Africa.
Earlier, vaccine minister Nadhim Zahawi told the BBC's Andrew Marr that a booster in the autumn and annual vaccines could be required to combat variants.
More than 100 cases of the South Africa variant have been found in the UK.
A study outlining early trials, first reported by the Financial Times, suggests the vaccine offered "minimal protection" against mild and moderate disease caused by the variant, the University of Oxford said.
Prof Gilbert told the Andrew Marr Show current vaccines "have a reduction in efficacy against some of the variant viruses".
"What that is looking like is that we may not be reducing the total number of cases but there's still protection in that case against deaths, hospitalizations, and severe disease."
She added: "That's really important for healthcare systems, even if we are having mild and asymptomatic infections, to prevent people going into hospital with Covid would have a major effect."
Meanwhile, Mr Zahawi said the UK government had ruled out issuing so-called "vaccine passports" to enable people who have had the jab against coronavirus to travel abroad.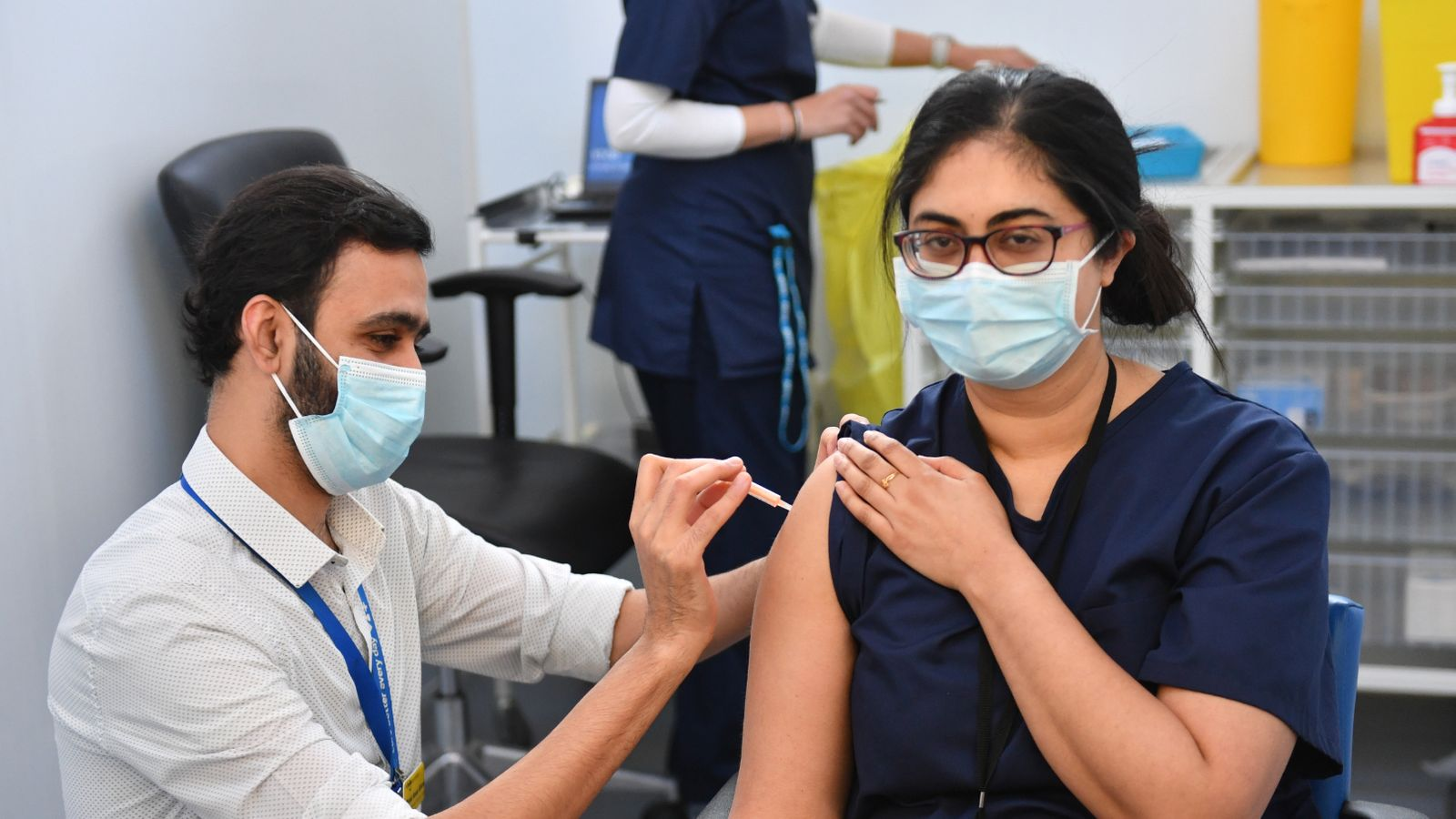 The jab is now being developed to fight different variants (Photo: Sky News)
In a separate statement, AstraZeneca said the jab offered "limited" protection against mild and moderate disease caused by the variant.
A spokesman for the pharmaceutical company said it had not yet been able to properly establish whether the jab would prevent severe disease and hospitalisation caused by the South Africa variant because those involved in the study had predominantly been young, healthy adults.
But the company expressed confidence the vaccine would offer protection against serious cases, because it created neutralising antibodies similar to those of other coronavirus vaccines.
The study, which assessed a two-dose regimen, is due to be published on Monday.
Andrew Pollard, professor of paediatric infection and immunity and chief investigator on the Oxford vaccine trial, said: "This study confirms that the pandemic coronavirus will find ways to continue to spread in vaccinated populations, as expected, but, taken with the promising results from other studies in South Africa using a similar viral vector, vaccines may continue to ease the toll on health care systems by preventing severe disease."
In a news conference on Sunday, Prof Shabir Madhi, who has led trials for the Oxford-AstraZeneca vaccine in South Africa, said the study had been "largely disappointing" in terms of the jab's efficacy against the South Africa variant.
"Unfortunately, the AstraZeneca vaccine does not work against mild and moderate illness," he said, adding that the data did not say whether or not the vaccine might still protect at least against severe infections.
Earlier, Prof Madhi said a vaccine developed by Janssen showed it stopped moderate to severe disease, rather than all disease, and this kept people out of hospital.
"These findings recalibrate thinking about how to approach the pandemic virus and shift the focus from the goal of herd immunity against transmission to the protection of all at-risk individuals in population against severe disease," Prof Madhi added.
On Saturday, AstraZeneca said its vaccine provided good protection against the variant first discovered in Kent, which is now dominant in the UK.
Early results suggest the Pfizer-BioNTech vaccine protects against the new variants.
Data on two new coronavirus vaccines that could be approved soon - one from Novavaxand another from Janssen- appear to offer some protection.
And early results from Moderna suggest its vaccine is still effective against the South Africa variant.
Experts say vaccines could be redesigned and tweaked to be a better match for new variants in a matter of weeks or months if necessary.
What is the South Africa new variant?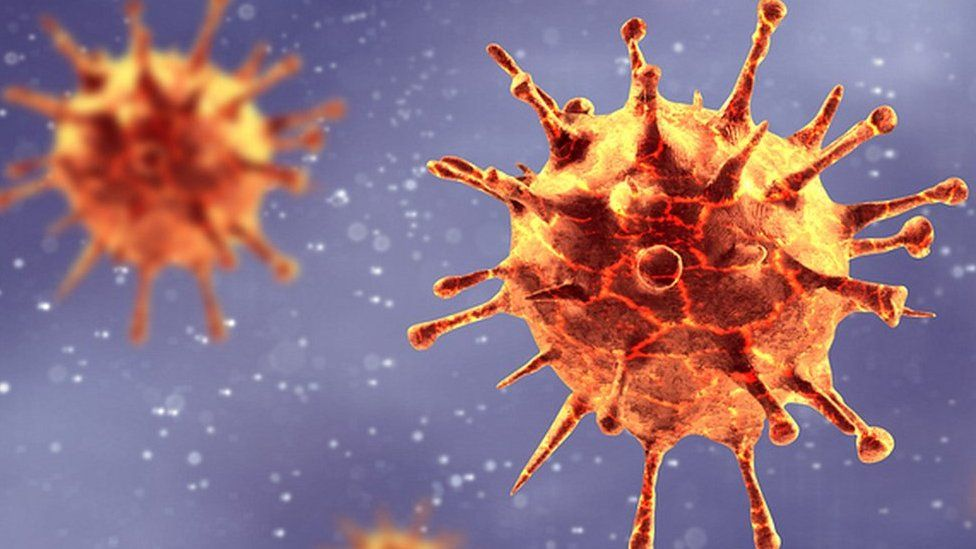 Photo: Getty Images
All viruses, including the one that causes Covid-19, constantly mutate into new versions or variants, according to BBC.
These tiny genetic changes happen as the virus makes new copies of itself to spread and thrive.
Most are inconsequential, and a few can even be harmful to the virus's survival, but some variants can make the virus more infectious or threatening to the host - humans.
There are now many thousands of variants of the pandemic virus circulating. But experts are concerned about the South African variant, also known as 501.V2 or B.1.351.
There is no evidence that the South Africa variant causes more serious illness for the vast majority of people who become infected.
As with the original version, the risk is highest for people who are elderly or have significant underlying health conditions.
But there are concerns it can spread more readily and vaccines may not work quite as well against it.
Some of the changes involve the virus's spike protein - the part that gains the virus entry into human cells. It is also the bit that vaccines are designed around, which is why experts are concerned about these particular mutations.
The South African variant carries a mutation, called N501Y, that appears to make it more contagious or easy to spread.
Another mutation, called E484K, could help the virus dodge some attack by a person's immune system and may affect how well coronavirus vaccines work.
It is too soon to say for sure, or by how much, until more tests are completed, although it is extremely unlikely the mutations would render vaccines useless.
Early results from Moderna suggest its vaccine is still effective against the South Africa variant, although the immune response may not be as strong or prolonged
Two new coronavirus vaccines that could be approved soon - one from Novavax and another from Janssen - appear to offer some protection against the variant.
Preliminary work suggests the Oxford-AstraZeneca's vaccine offers "limited" protection against mild disease from the South Africa variant.
Even in the worst case scenario, vaccines can be redesigned and tweaked to be a better match in a matter or weeks or months, if necessary.
It is already the dominant virus variant in the Eastern and Western Cape provinces of South Africa.
At least 20 other countries including Austria, Norway and Japan, have also found cases.
Travel is now banned from many countries in southern Africa, as well as Tanzania and Democratic Republic of Congo.
Targeted testing in the community is also taking place in some parts of England.
Public health authorities and scientists are studying the variant and will share their findings soon.