From the early morning of February 6, at the Youth Cultural House (District 1, Ho Chi Minh City), one of the most attractive tourist attractions in the city, the journey of the bus to give out free masks began to depart. The bus is 7 meters long, 3.1 meters wide, decorated with eye-catching yellow, equipped with two automatic mask generators.
People were instructed to queue up and keep a distance of 2 meters. As they approached the operating system, each person received two antibacterial cloth masks. In each distribution site, the project volunteers ensured the strict application of pandemic prevention regulations such as hand washing, keeping distance.
The program of the bus was held with the message "Wear a mask - Have a safe Tet" to strictly implement the message "5K" released by the Ministry of Health. Notably, the program will give away 100,000 antibacterial cloth masks for free to people in Ho Chi Minh City and neighboring provinces, during the time that the COVID-19 pandemic is developing complicatedly and the Lunar New Year of Ox is approaching.
According to PLO, the masks used on the bus are Dony Mask antibacterial fabric mask, which has been certified under REACH standards (Germany). This product is recognized as supporting community pandemic prevention according to Decision 870 / QD-BYT and DGA (France).
After departing from the Youth Cultural House, this special bus is expected to move to other crowded places such as Western Bus Station, Eastern Bus Station, Tan Binh District Cultural Center, and many public other places ...
Sharing about the project, Pham Quang Anh, Director of Dony, said that the birth of the bus is based on the application of technology, automating the process, minimizing exposure to reduce the risk of COVID-19 infection.
"We want to encourage people to strictly obey the 5K message, especially wearing masks. The antibacterial fabric mask can be reused many times, contributing to reducing the impact on the environment. Based on this, we call on other individuals and businesses to join hands, by contributing to masks, finance, technology, human resources ... to spread this meaningful community project ".
Below are some photos of this special bus.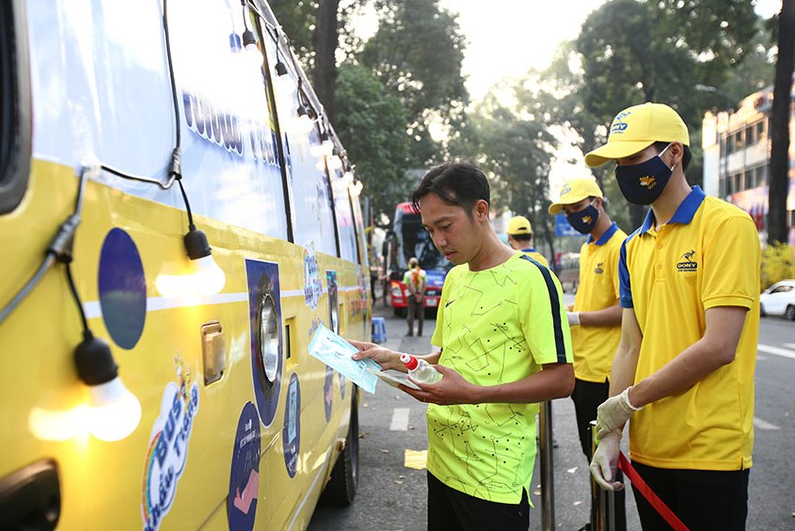 COVID-19 pandemic is developing complicatedly, there are many infectious cases in the community, so wearing a mask is necessary. (Photo: PLO)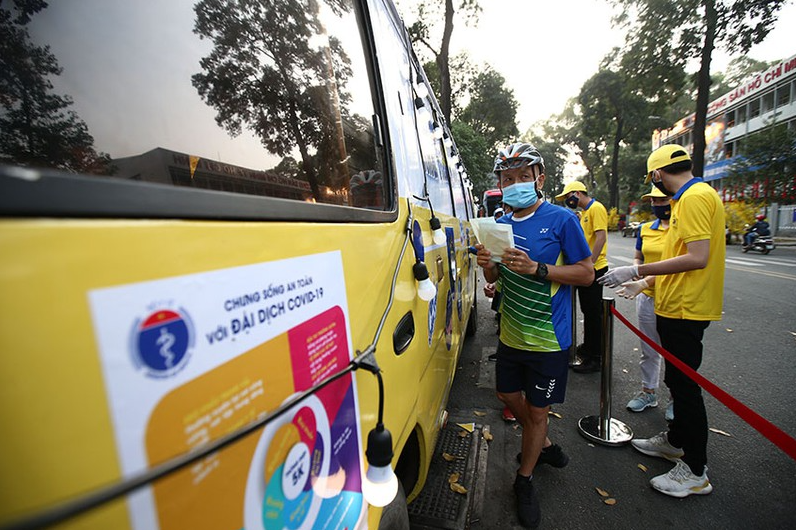 (Photo: PLO)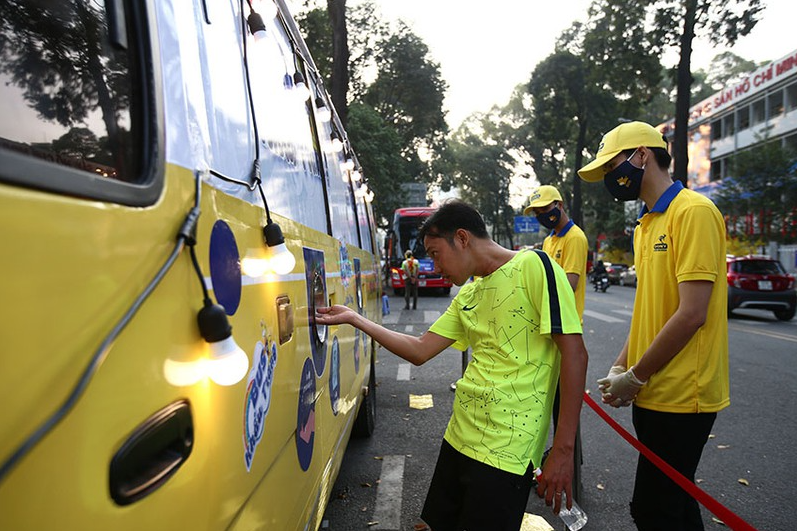 Close-up of a unique bus in District 1. (Photo: PLO)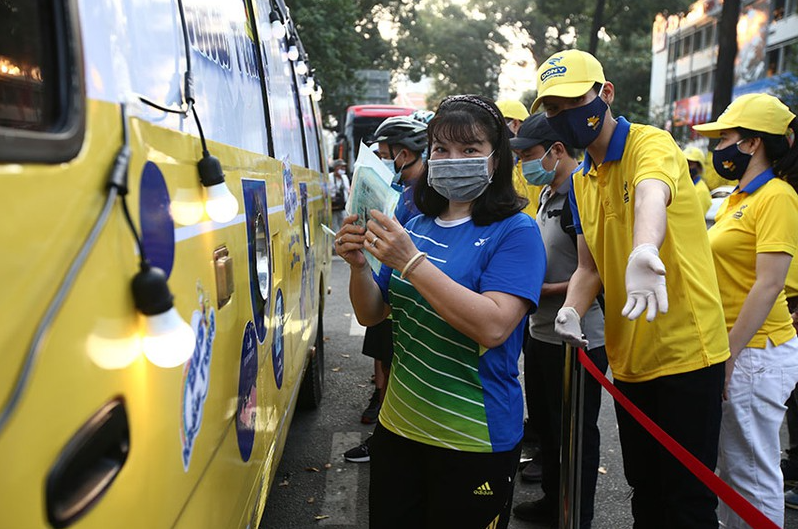 In the near future, the bus will continue its journey to other crowded places such as Eastern bus station, Western bus station ... (Photo: PLO)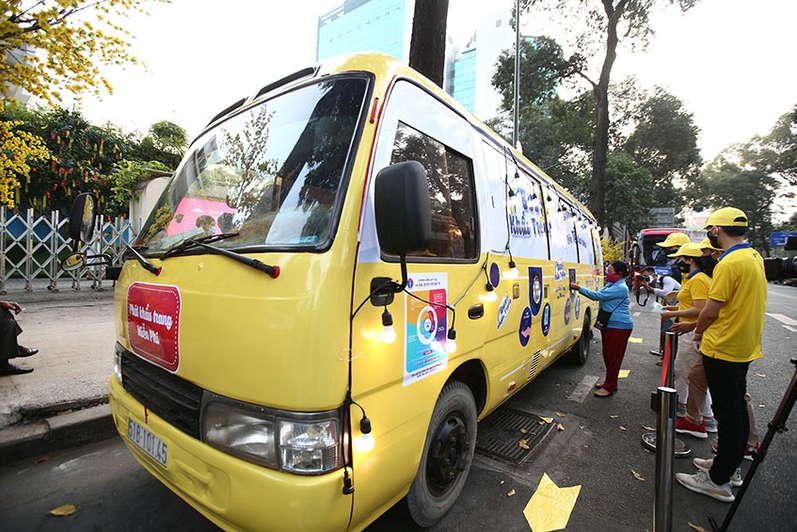 (Photo: PLO)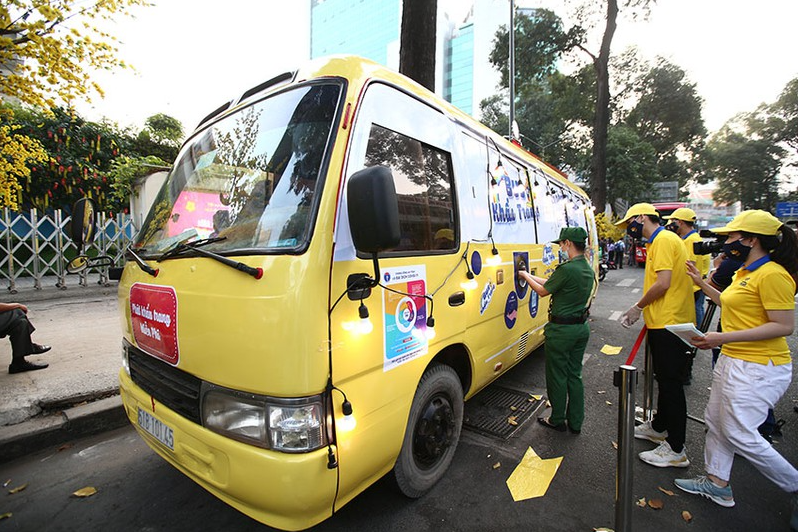 The program of the bus was held with the message "Wear a mask - Have a safe Tet" to strictly implement the message "5K" released by the Ministry of Health. (Photo: PLO)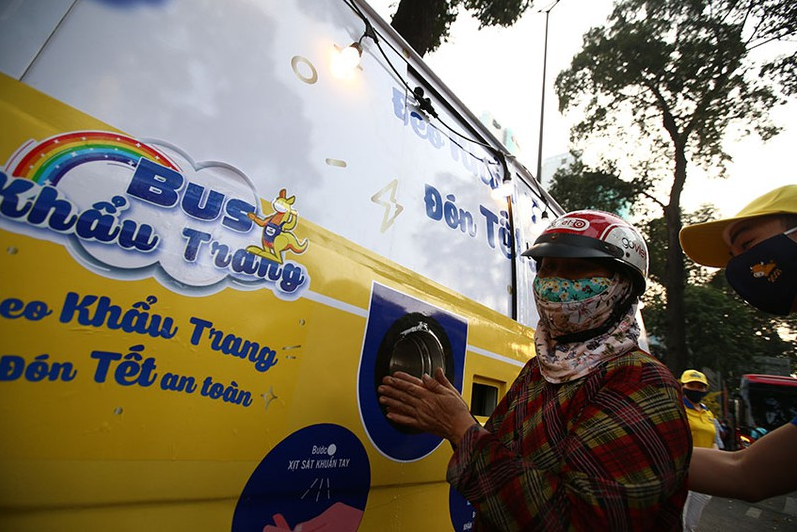 (Photo: PLO)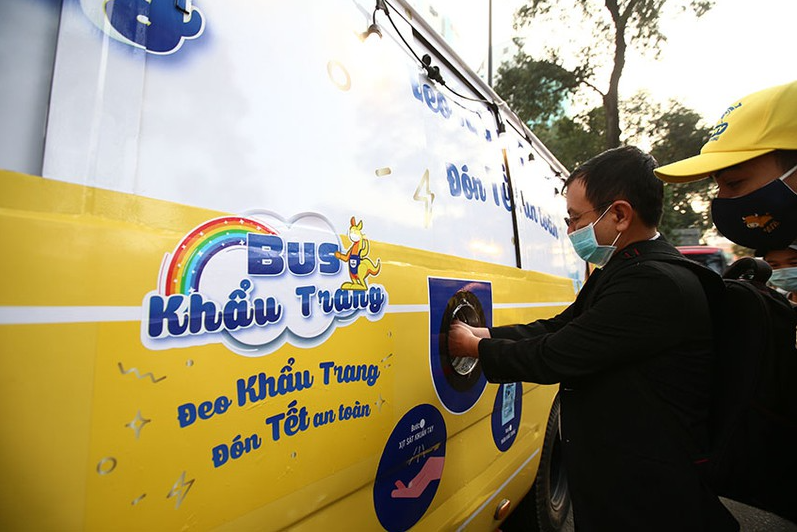 According to PLO, the masks used on the bus are Dony Mask antibacterial fabric mask, which has been certified under REACH standards (Germany). (Photo: PLO)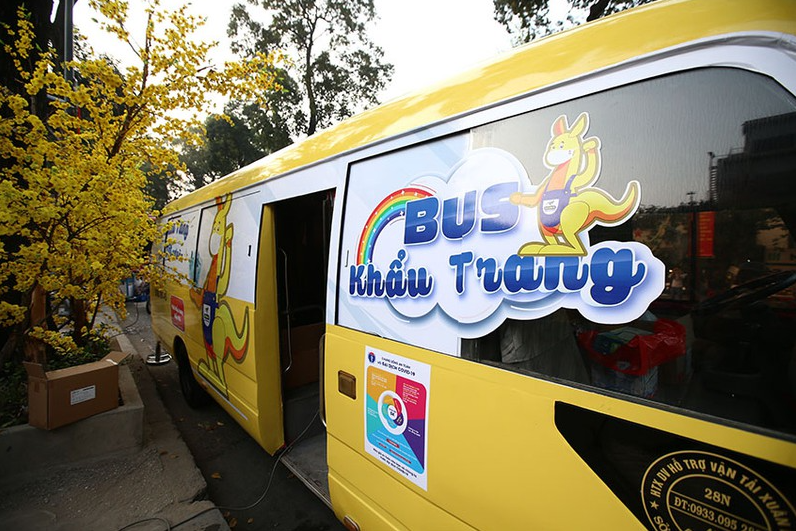 The program will give away 100,000 antibacterial cloth masks for free to people in Ho Chi Minh City and neighboring provinces. (Photo: PLO)
Valerie Mai