Athlete Le Nguyen Paul: Proud to be Vietnamese Competing in SEA Games
Although born and raised in the US, Le Nguyen Paul has always dreamed of playing for the Vietnamese swimming team, in the hometown of both his parents. Since 2017, Le Nguyen Paul has had the honor of representing Vietnam 3 times to compete at the Southeast Asian Games (SEA Games).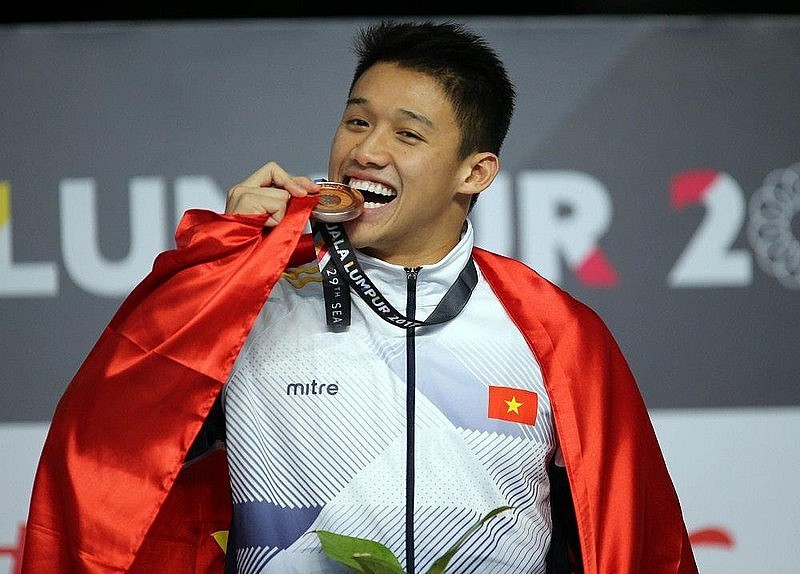 Le Nguyen Paul won 10 gold medals for An Giang and broke 5 national records. Photo: baophapluat.vn
On May 3, swimmer Le Nguyen Paul returned to Vietnam to continue preparing for the 31st SEA Games after training in the US.
Le Nguyen Paul was born in 1992 in the US in a family of Vietnamese parents. He started swimming at the age of 8. The path of learning to swim and pursuing his passion for this sport was cultivated while he studied at the University of Missouri (Columbia, Missouri, USA).
To fulfill his dream and passion to participate in tournaments with the Vietnamese team, in 2015, he chose to play for An Giang, the hometown of Le Nguyen Paul's mother. After that, he participated in the SEA Games in 2017 and 2019.
At SEA Games 29 taking place in 2017, Le Nguyen Paul said: "This is my first time attending the SEA Games. I am proud to be Vietnamese competing in the games. I am also happy to bring home the first medal for Vietnamese swimming team at the 29th SEA Games."
Goals at SEA Games 31
He owned many medals: 4 bronze medals at SEA Games 2017; 7 gold medals, 2 silver medals for An Giang, breaking the records of men's 100m backstroke and men's 50m backstroke at the 2016 National Championships.
Le Nguyen Paul said that his goal is to achieve the best results at the 31st SEA Games. In the times he attended the SEA Games, most recently in 2019, Le Nguyen Paul only won the silver medal in the men's 100m backstroke.
Le Nguyen Paul said that Vietnam will meet many strong opponents of Singapore, Thailand and other countries in Southeast Asia. However, he has confidence that the Vietnamese team will compete more effectively than in previous SEA Games competitions.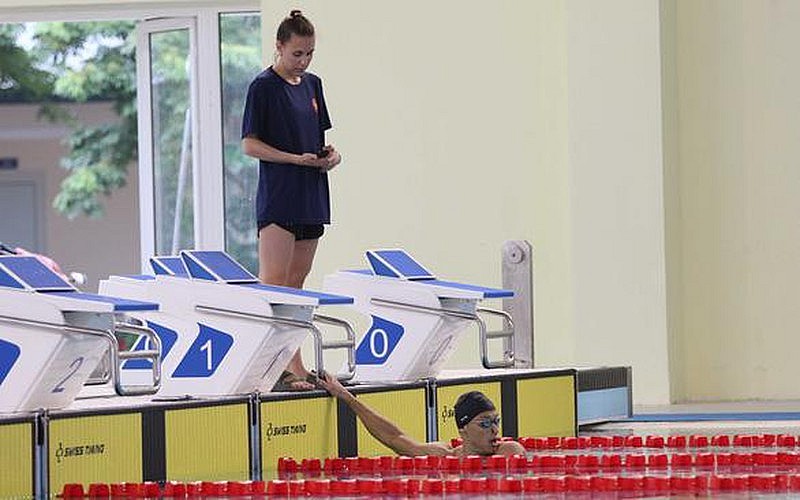 His girlfriend Josie Pearson follows Le Nguyen Paul's training process. Photo: baophapluat.vn
Le Nguyen Paul said: "My teammates are practicing, they have good expertise. Therefore, we are confident that we will achieve the best results for the Vietnamese team in the 31st SEA Games. Any athlete in the team is a strong fighter with a relaxed mindset, determined to win and bring glory to the country."
His girlfriend - Josie Pearson is also his coach in his journey to success. Returning from the US, Le Nguyen Paul does not have a full-time coach in the Vietnamese swimming team. Therefore, his girlfriend volunteered to come back and support him to conquer the 2021 SEA Games.
Le Nguyen Paul's happiness is something that his girlfriend also clearly feels: "The important thing is that he is happy to be back in his hometown of Vietnam and train here. I see the excitement from Le Nguyen Paul. It's just a little difficult for him to speak Vietnamese."
Before that, to aim for the SEA Games, he also transferred to NC State University's swimming club. It was described by Le Nguyen Paul as one of the four fastest swimming teams in the American student community. Le Nguyen Paul hopes that a new environment and better teammates will help him increase his competitiveness in the SEA Games.
At the SEA Games, Le Nguyen Paul participated in the events of 50m and 100m butterfly, 50m and 100m backstroke, 200m medley, 50m stride and 4x100m relay. The goal of the Vietnamese swimming team is from 6 to 8 gold medals.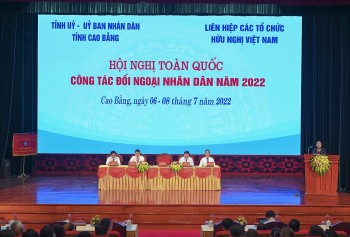 Friendship
During the event, many important issues will be discussed, and constructive suggestions and solutions will be provided to promote more effective people-to-people diplomacy operations.