Audiobooks in the Midst of a Boom in Vietnam
Although the market is still new, audio book makers have a high growth rate. Currently, both Voiz FM and Fonos have a monthly revenue increase of six times compared to the first month of the year.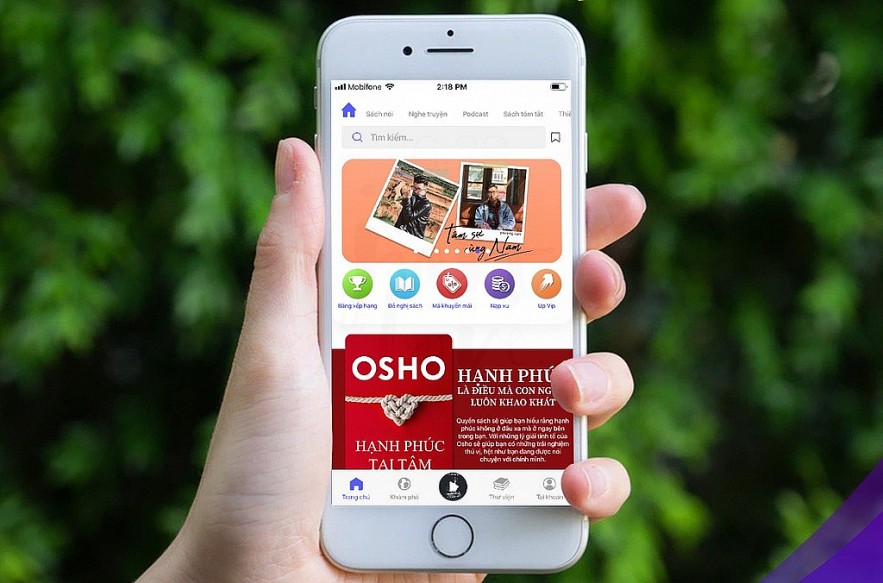 Many young people are choosing to listen to audiobooks to update and improve their knowledge. Photo: Voiz FM.
Audiobooks are having a strong breakthrough in the world in the past two years. In that trend, audio books in Vietnam have also made great strides.
From the information of the Ministry of Information and Communications, until July, there are three officially licensed audiobook channels: Voiz FM (founded in 2019), Fonos (established in 2020) and Mydio (established earlier this year). Although only released in the past two years, audio book publishers have had a high growth rate.
Audiobooks are on the rise
Before entering the market in April 2020, Fonos realized that audio books in particular and digital audio in general will become a strong development trend in the coming years.
Currently, Fonos is achieving good growth. This unit completed a seed funding round in the second quarter of this year with the amount of US$1.1 million from investors in the US and Singapore such as Hustle Fund, iSeed, Found.Ventures, Angel Central; with domestic investors such as businesswoman Thai Van Linh.
Voiz FM was founded in 2019, is experiencing growth beyond the expectations of the founding team. "Compared to 2020, we grew 50 times. On average each month, Voiz grew by 20-30% compared to the previous month, adding up for the whole year, an amazing growth rate. In the past four months of the pandemic, revenue increased six times compared to the first months of the year," said Le Hoang Thach - CEO of Voiz FM.
Currently, Voiz FM has 500,000 users. Every day, about 20,000 active users use the app.
According to Le Hoang Thach, the current development of audiobooks is not temporary: "If it is only trendy, it will stop developing after about a year. The reality of Voiz FM's operations shows that we have grown over the past two years and accelerated rapidly. After the pandemic, publishers will focus on digital books, copyright protection measures, and improving technology. Certainly in the future, audiobooks will continue to grow."
Promising audiobook market
Fonos foreign affairs director Thai Minh Chau also gave an optimistic view of audiobooks in Vietnam.
In general, the audio content market in Southeast Asia has become active in recent years, with the presence of the big players like Spotify, Apple Podcasts and many startups. Among Southeast Asian countries, Vietnam is a potential market with a population of over 90 million people, of which 56% are under 35 years old.
"We are also more confident because now the publishing industry is aiming to become a modern content industry, in which digital transformation is a defined direction in the next 5 years. Audio books are mentioned directly as a trend that needs to be promoted," said Thai Minh Chau.
Le Hoang Thach said that the current audio book market is small, but growing fast, because Vietnam is a developing country with a fast pace of life, people want to improve their knowledge and update information anytime, anywhere. Audiobooks are a multi-use form, users can run, cook and listen at the same time, helping to update knowledge and entertain conveniently.
According to the CEO of Voiz FM, in the future, our infrastructure (public transport system) will be more complete, technology developers in the production and distribution of audiobooks will be more bold with digital content. Those are all the driving forces that push audiobooks to develop further.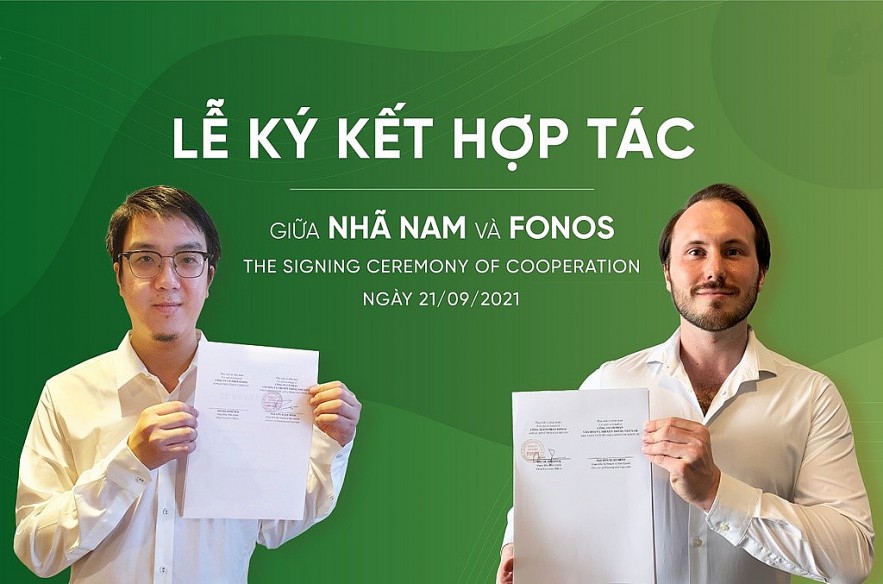 Representatives of Nha Nam (left) and Fonos in the cooperation signing ceremony between the two sides. Photo: Fontos
Bookmakers partnering with audiobook producers
During the recent period of strict social distancing, publishers and book companies have faced difficulties in the distribution of paper books, they have found a way to publish and distribute electronic books. Some units have joined hands with partners to develop the available resources of their own books.
Currently, Fonos has become a strategic partner of such units as Tu Publishing House, Alpha Books, Thai Ha Books, Nha Nam, Kim Dong Publishing House, Tri Thuc Publishing House, Dong A, Gieo Books, Phanbook, etc.
In the signing ceremony of cooperation agreement with Fonos, Nguyen Manh Hung, chairman of Thai Ha Books expressed his belief in the future of audio books: "I fully believe that audio books and cooperation between the two sides will make outstanding progress in the field of technology application in publishing. We definitely have quality and convenient products so that readers can access knowledge from books anywhere, anytime."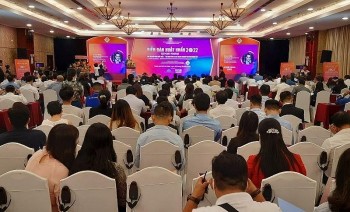 Focus
Vietnam News Today (Dec. 9): Vietnam - Singapore innovation centre helps firms transform production; HCM City among most searched destinations by travelers; Vietnamese digital technology industry's revenue estimated at 148 billion USD in 2022; Two Vietnamese films up for consideration at Oscars.