Australia, New Zealand pledge USD 669 million to ASEAN's COVID-19 response efforts
Australia and New Zealand have pledged over USD 669 million to ASEAN for COVID-19, disease response, economic cooperation and other initiatives, two online ASEAN summits heard on November 14.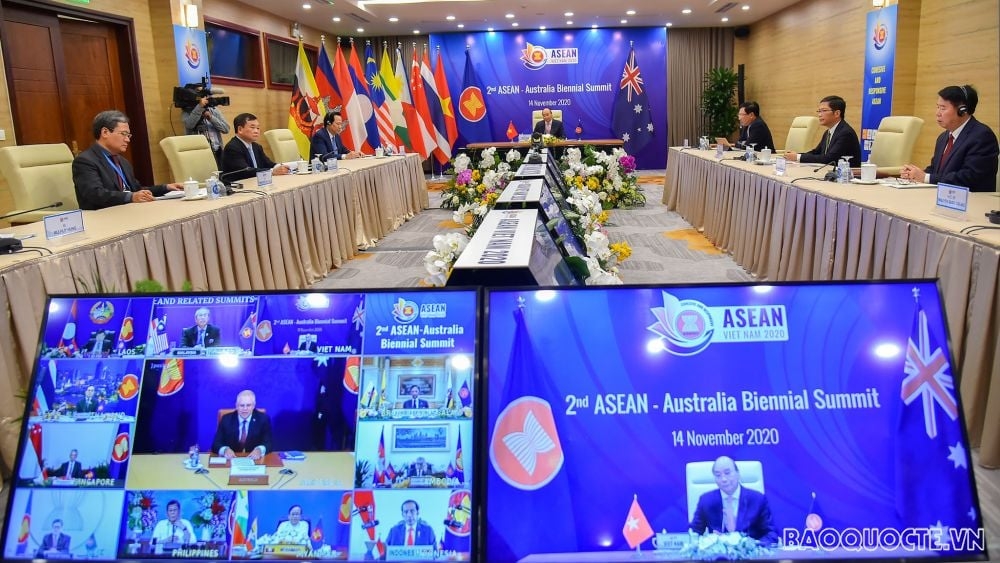 Vietnam's Prime Minister Nguyen Xuan hosts online the second ASEAN-Australia Summit in Hanoi, November 14, 2020. Photo: baoquocte.vn
At the 2nd ASEAN-Australia Summit, Australian Prime Minister Scott Morrison on November 14 outlined new initiatives to support ASEAN's economic recovery efforts post COVID-19.
They include 70 million AUD for resilience and recovery in Southeast Asia and a AUD 232 million package for the Mekong region, focusing on the environment, infrastructure, cyber, and critical technologies and scholarships.
Addressing the second ASEAN-Australia Biennial Summit, held online on the day, PM Morrison commended Vietnam and ASEAN for their strong response to COVID-19 in the spirit of a cohesive and responsive ASEAN.
The leader said Australia is ASEAN's partner in the great recovery that is occurring, noting ASEAN's centrality is the core of Australia's vision for Indo-Pacific.
Australia remains committed to working with the region and helping the region recover from COVID-19.
According to the PM, Australia recently committed some AUD 500 million over three years to support access to safe and effective COVID-19 vaccines for Southeast Asia and the Pacific.
"Safe effective access to affordable COVID-19 vaccines will be the central factor in our collective recovery, Morrison said," he stressed.
Vietnam's Prime Minister Nguyen Xuan Phuc commended Australia for pledging AUD 1 million (USD 727,000) for the ASEAN COVID-19 response fund and AUD60 million for regional economic integration, the Vietnamese Ministry of Foreign Affairs reported.
Phuc also praised Australia for pledging AUD 200,000 to support ASEAN women and girls post COVID-19 for the 2020-2021 period.
Also at the meeting, ASEAN leaders commended Australia for aiding the body in maintaining health security, enhancing economic integration, developing infrastructure and increasing disease prevention capabilities, including the pledge of AUD 500 million for Southeast Asia and Asia-Pacific regions to have access to COVID-19 vaccines and to help them increase economic integration and recovery.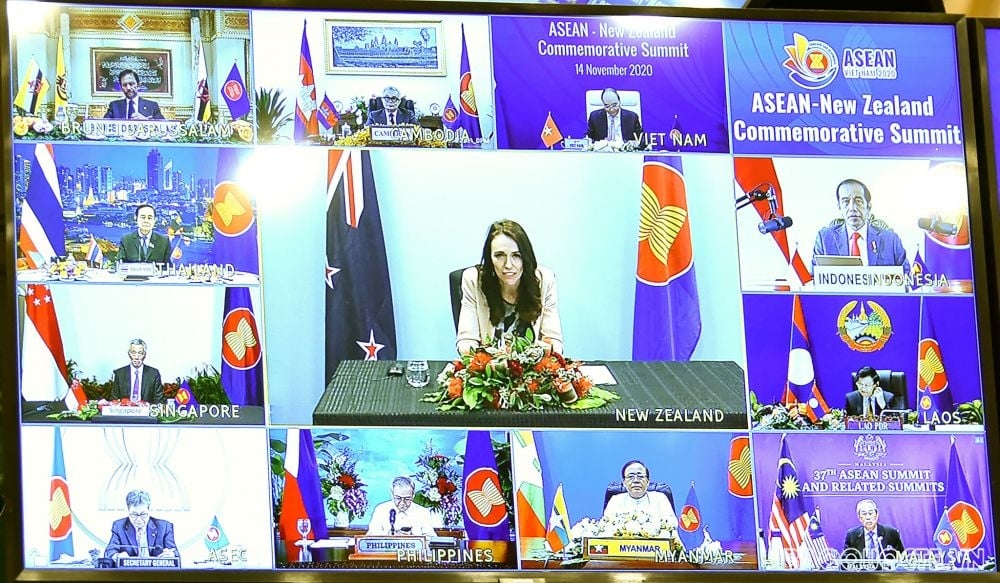 New Zealand Prime Minister Jacinda Ardern (centre) and ASEAN leaders at the online commemorative summit on November 14. Photo: baoquocte.vn
At another event, the ASEAN-New Zealand Summit to commemorate the two sides' 45-year relationship, New Zealand Prime Minister Jacinda Ardern reaffirmed the important role of and commitment to strengthening her country's partnership with ASEAN.
In a release on November 14, the New Zealand Government noted that at the ASEAN-New Zealand Commemorative Summit, which was held digitally to mark the 45th anniversary of the two parties' diplomatic partnership, PM Ardern said: "New Zealand and ASEAN share a strong legacy of working together to advance peace and prosperity in our region."
She pointed out that ASEAN is New Zealand's fourth largest trading partner, a crucial defence and security partner, and a critical strategic hub that connects her country to Asia and the rest of the world.
"Our partnership will play an important role as our countries work together to support global efforts to manage the pandemic and ensure fair and equitable access to safe vaccines, and drive economic recovery through maintaining open markets for our exporters and resilient supply chains," she said.
The PM, through a joint statement with other participating leaders, reaffirmed New Zealand's commitment to strengthening its partnership with ASEAN under the themes of "Peace, Prosperity, People and Planet", which will promote cooperation in areas such as sustainability and climate change, trade facilitation and digital commerce.
Speaking ahead of the East Asia Summit (EAS), to be held also via videoconference later on November 14, PM Ardern said the meeting will be a good chance to exchange views with other leaders on the pandemic and issues such as the East Sea and climate change.
Both summits are part of the ongoing 37th ASEAN Summit and related meetings, hosted online by Vietnam from November 12-15.
Earlier this week, Japan and South Korea pledged USD 57 million to ASEAN for COVID-19 and disease response./.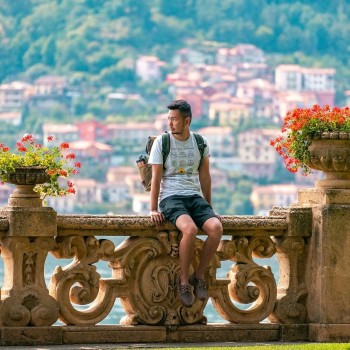 Travel
If you have the opportunity to visit Hoi An at the end of the year, these are some of the best recommendations for fun activities you can do from Peter R – a Thai travel blogger.