Australia to boost defense spending with focus on Indo-Pacific
Australia will invest AUD 270 billion (USD 186.5 billion) over the next decade to upgrade its defense forces, buying long-range military assets that will be focused on the Indo-Pacific region, Prime Minister Scott Morrison said on July 1.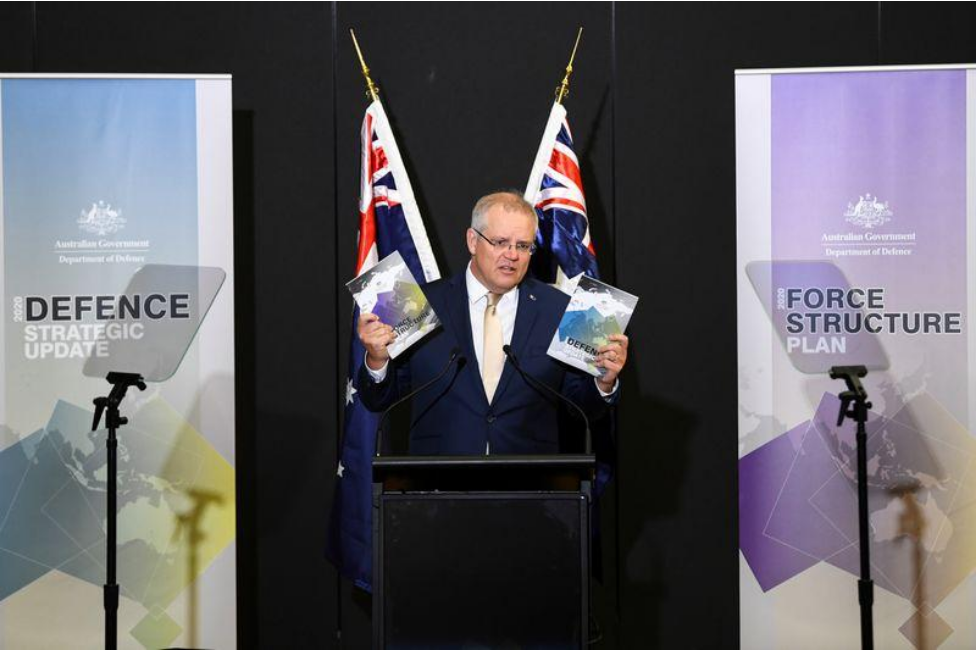 Australia's Prime Minister Scott Morrison speaks during the launch of the 2020 Defence Strategic Update at the Australian Defence Force Academy in Canberra, Australia, July 1, 2020/Reuters
Speaking in Canberra, Morrison also said the government will spend USD 800 million on long-range anti-ship missiles from the United States to maintain security, and deter or respond to aggression in the Indo-Pacific region.
"Even as we stare down the COVID pandemic at home, we need to also prepare for a post-COVID world that is poorer, that is more dangerous, and that is more disorderly," Morrison said, referring to the deadly illness caused by the virus.
Australia will also add 800 personnel to its forces, the majority of them joining the navy.
The spending is a sharp boost compared with the 10-year spending of AUD 195 billion Morrison proposed in 2016.
Scott Morrison is expected to confirm Australia will purchase a long range anti-ship missile from the US Navy. Photo: Supplied: Lockheed Martin
Long-range and hypersonic missiles
Australia will invest in more lethal and long-range capabilities that will hold enemies further from its shores, including longer-range strike weapons and offensive cyber capabilities, The Associated Press reported.
To increase maritime strike capability, Australia will buy the AGM-158C anti-ship missile from the US Navy at an estimated cost of AUD 800 million, the government said.
The new missile is a significant upgrade from Australia's current AGM-84 air-launched Harpoon anti-ship missile, which was introduced in the early 1980s. It has a range of 124 kilometers (77 miles), while the missile being purchased can exceed 370 kilometers (230 miles).
The new missile will initially be used on the F/A-18F Super Hornet jet fighters but can be used by other defense aircraft. Training on the weapon system would begin next year, the government said.
Australia will also invest in advanced naval strike capabilities, including long-range anti-ship and land strike weapons, and will buy long-range rocket artillery and missile systems to give the army an operational strike capability.
It also plans to develop and test high-speed, long-range strike weapons, including hypersonic weapons
Morrison said Australia will also pivot its military focus to the Indo-Pacific region, which he described as the "epicenter of rising strategic competition," citing recent border tensions between India and China.
Morrison also described Sino-American relations as "fractious at best," while the country's 2020 Defense Strategy Update said competition between the two major powers is the "principal driver of strategic dynamics in the Indo-Pacific."
"Relations between China and the United States are fractious at best as they compete for political, economic and technological supremacy," he said.
"We want an open, sovereign Indo-Pacific, free from coercion and hegemony. We want a region where all countries, large and small, can engage freely with each other, guided by international rules and norms," he added.
While Morrison did not explicitly mention Australia-China relations, the announcement comes amid increasing tension between the two countries.
This week, Australia announced record investment in cybersecurity after increased attacks from a "sophisticated state actor" directed at all levels of government and the private sector.
Beijing has refuted claims by local cybersecurity experts that China is the likely source of the attempted hacks.
China has suspended beef imports from four of Australia's largest meat processors and imposed hefty tariffs on barley, although both sides say that is unrelated to the latest dispute.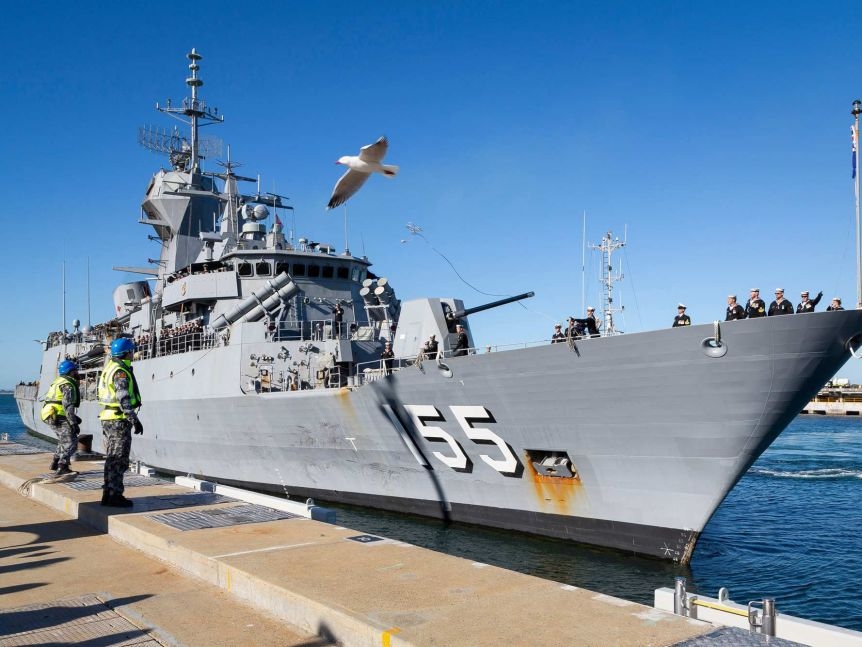 The Australian Navy is expected to grow by 650 personnel over the next decade. Photo: Supplied: Department Of Defence/Kylie Jagiello
In April, Australian Foreign Minister Marise Payne has condemned China's recent actions in the South China Sea (called the East Sea in Vietnam), including the report of sinking a Vietnamese fishing boat, saying it was vital for all countries to ease tensions in order to focus on combating COVID-19.
According to The Sydney Morning Herald, in her first comments on China's latest moves, Payne said Australia was concerned about "a number of recent incidents and actions" in the South China Sea.
She said this included "reported efforts to disrupt other countries' resource development activities, the declaration of new 'administrative districts' over disputed features, and the sinking of a Vietnamese fishing boat, reportedly in a collision with a Chinese coast guard vessel"./.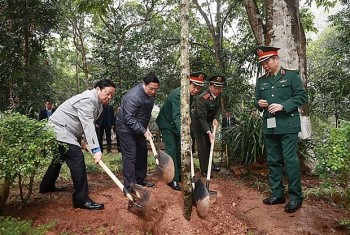 National
The Prime Minister launches a tree planting festival in Ba Vi on New Year of Cat.