Australian Ambassador Robyn Mudie Enjoys Vietnamese New Year
Robyn Mudie, Australian Ambassador to Vietnam, shared her thoughts about Vietnam's traditional Tet. She also hopes to cooperate more with the Vietnam Union of Friendship Organizations (VUFO).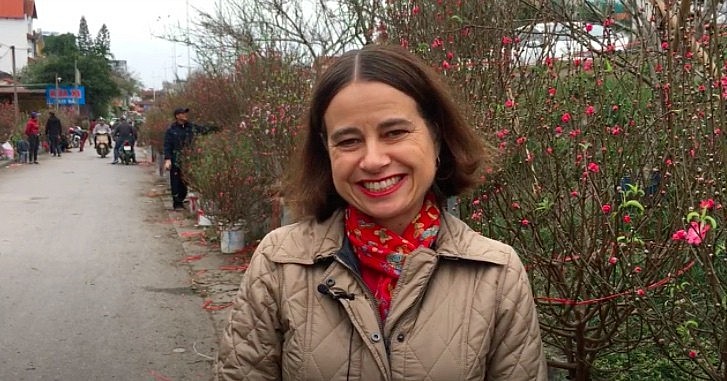 Australian Ambassador Robyn Mudie at the Tet flower market 2020.
Robyn Mudie said:
I first came to Hanoi in 1993 as a diplomat, working at the Australian Embassy until 1995. That was the first time I experienced the Vietnamese New Year. Since coming back here as an Ambassador in July 2019, this year will be the 3rd Tet I celebrate in Vietnam.
From the first time I came to Vietnam and until now, I love the atmosphere of Vietnamese New Year because it is special and unique.
The weather is often chilly and drizzly, but the bright colors of peach blossoms and kumquats contrast with the gloomy winter atmosphere. Taking pictures at that time was great! I still have some photos taken when I first celebrated Tet in Hanoi.
Every Tet holiday, I look forward to decorating my house with kumquat trees and peach blossoms. Back in the '90s, I loved seeing people ride their bicycles while carrying peach blossoms and kumquats home. Now they drive motorbikes, but my feelings remain the same.
During Tet, I like to eat traditional dishes, which is banh chung. Unlike in the 1990s, there are many different types of banh chung now, and some are so beautiful, almost like a work of art.
I like banh chung with lotus seeds, the traditional banh chung with meat filling and the red skinned type made from sweet gourd. Of course, the Tet jam tray is another typical Tet symbol, and it's always fun to find out what sugar-coated jams are on the plate!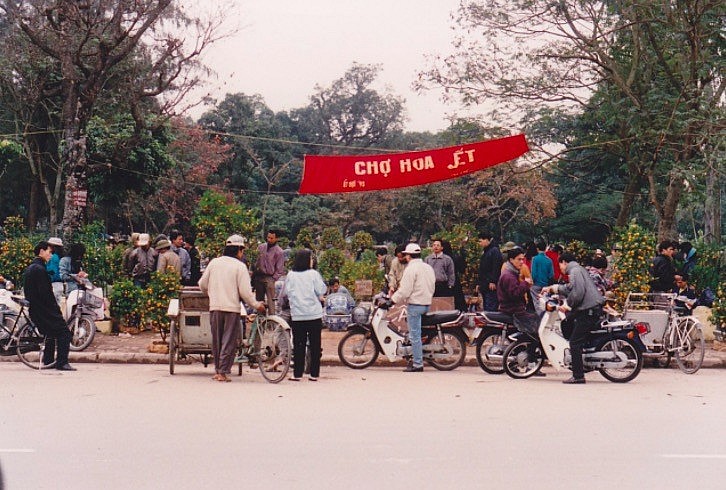 Vietnamese Tet in 1995.
This Tet will be the last Tet of my ambassadorial term in Vietnam. That's why I want to enjoy every moment of the 2022 New Year.
I know the tiger represents power and strength. I would like to send all my Vietnamese friends best wishes for a healthy and successful new year. People will achieve the goals they have set if they are persistent and determined, like the tiger.
I also hope that 2022 will bring success to the people of Vietnam and the relationship between Vietnam and Australia. The relationship between the people of the two countries is getting stronger, and I believe it will continue to grow.
Vietnam Union of Friendship Organizations (VUFO) has a special role in people-to-people diplomacy between the two countries. VUFO not only connects the people of the two countries, but also helps Australians learn more about Vietnam, which is essential in strengthening our relationship here with Vietnamese partners.
Restrictions due to the Covid-19 over the past two years have reduced opportunities to connect in person and build relationships. Therefore, VUFO has an important role in re-establishing the relationship between Vietnam and other countries.
We discussed the expansion of regular football tournaments in which the Embassy participates. VUFO can organize many other events and activities, such as visits, meetings, seminars, cultural tours and training.
I hope there will be many opportunities to work with VUFO and continue to learn from each other as we get through the pandemic.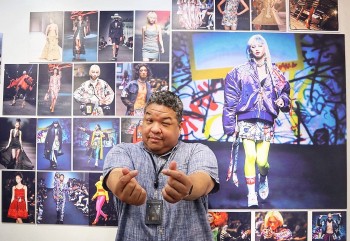 Viet's Home
Experience the striking colors and styles of Korea's fashion, captured by American photographer Dr. Michael Hurt.