Vietnamese cuisine brought closer to Moroccan people
Kim restaurant – owned by a second-generation overseas Vietnamese – has been bringing Vietnamese traditional dishes closer to the Moroccan people.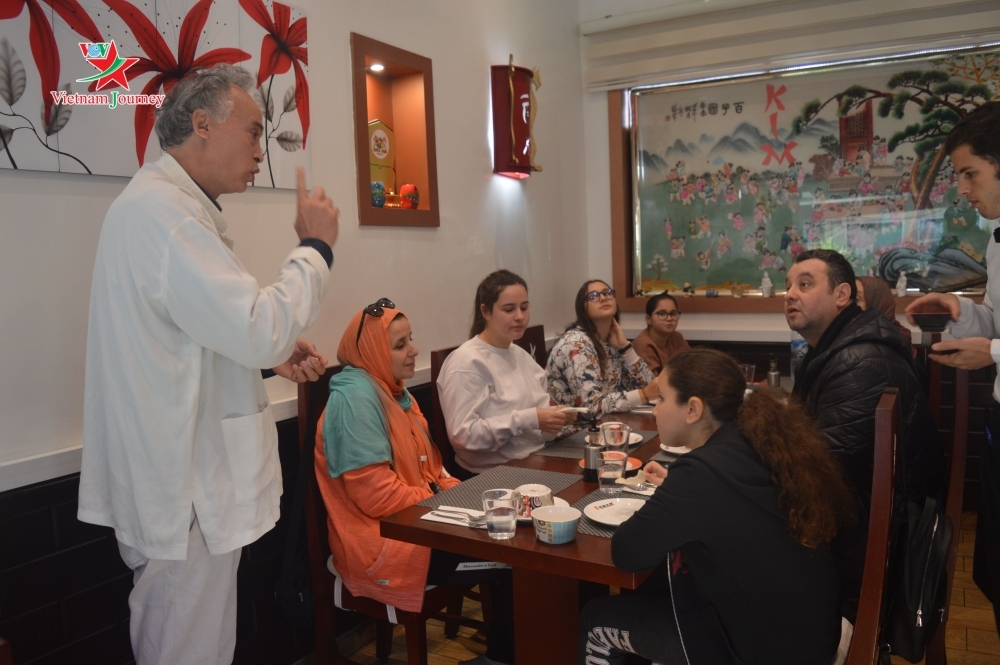 Mr. Hamed introducing Vietnamese dishes to Morocco diners (Photo: Truyen hinh du lich)
Kim restaurant lies in the coastal tourist city of Casablanca and has been serving Vietnamese foods to locals and visitors for almost 10 years. Its menu features only Vietnamese dishes, with spring rolls (nem ran) and Pho are the two most favored among Moroccan diners.
Mr. Hamed, the restauranteur, is a second-generation Vietnamese Moroccan, who inherited the love for Vietnamese cuisine from his mother from a young age.
"There are not so many Vietnamese restaurants in Morocco, which makes me want to open one and introduce the quintessence of Vietnamese cuisine to local people even more", Hamed told VOV. "Now, around 8 percent of residents in Casablanca know about Vietnam's Pho, spring rolls and vermicelli. Many have fallen in love with the food".
Kim restaurant has so far become a familiar dining place for many family in Casablanca who come to sample and enjoy exotic, yet flavorful dishes. The establishment is usually frequented by a large number of patrons, especially at weekends.
Hamed usually cooks the dishes himself. "My wife and I run the restaurant to satisfy the love for cuisine that my mother has been instilling since I was small. We also hope to bring the Vietnamese culinary world closer to foreign friends", he was quoted as saying.
A survey conducted by YouGov last year finds Vietnamese food ranked among top 15 favorite cuisines in the world. Vietnamese cuisine's rising popularity has pushed it slightly ahead of Hong Kong and Taiwan to rank 13th among 34 most popular cuisines in the world.
Vietnamese cuisine has become better known in the world over the last couple of decades, with international chefs and prestigious food magazines praising several national dishes.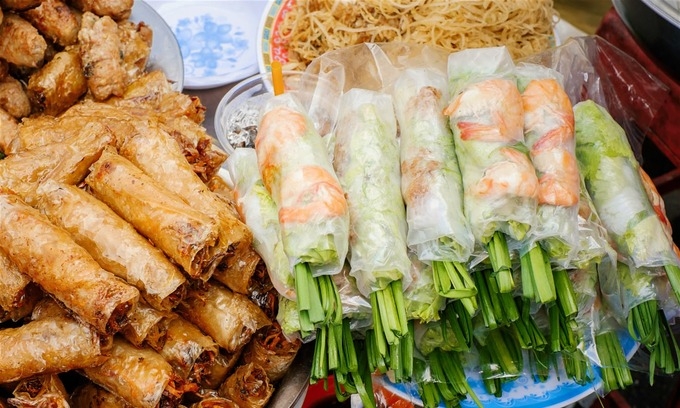 Vietnamese cuisine is among world's most favorites of globetrotting foodies. (Photo: Shutterstock)
In 2017, Hanoi and Saigon, Vietnam's biggest metropolises, were named among the world's best food destinations by Caterwings, a site that offers online food ordering services in Europe.
Some of the dishes found on street corners here have made it to all corners of the world, like the banh mi, the sandwich which has been listed in the top 20 street foods in the world by Fodor's Travel, a U.S travel site, VNE reported.
The Vietnamese iced coffee with condensed milk has also been lauded by publications like NatGeo and The New York Times.
Located in northern Africa, on the beautiful Mediterranean coast, Morocco is one of the most attractive countries to tourists thanks to its ancient landscapes, mild climate and a rich indigenous culture. Its cuisine is revered the world over. Blending together influences from the country's past and geographic location, in Morocco you'll come across a mixture of Arab and Berber traditions, as well as inspiration taken from Southern Europe.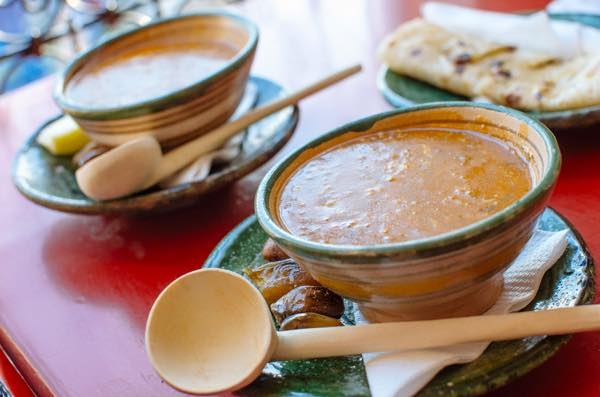 Harira, one of the most important dish in Moroccan's culture (Photo: Moroccopedia)
The food of morocco focuses around the Berber diet of lamb, vegetables and dairy, along with a delicate mix of spices – the most common being cumin, turmeric, paprika and cayenne – and herbs, including mint, coriander and parsley. From Southern Europe, you'll find olives, olive oil and tomatoes added to the dishes, according to Moroccopedia.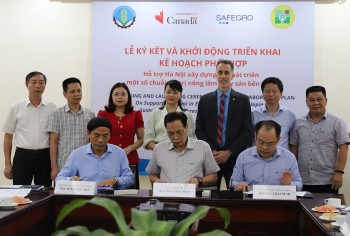 Make in Vietnam
As Vietnam furthers its international intergration, building agro-forestry-fishery high value chains is crucial for the sustainable development of the agriculture sector.