Banh Xeo and Nem Lui Recommended as Must-try Street Food in Vietnam, Tasting Table
Tasting Table, a famous website and newsletter for culinary enthusiasts, has posted two articles praising two local dishes, banh xeo (crispy Vietnamese pancakes) and nem lui (charcoal-grilled lemongrass pork skewers), reported VOV.
Banh xeo
Author Clarice Knelly describes: "banh xeo is filled with juicy meat and features delectable crunchy veggies."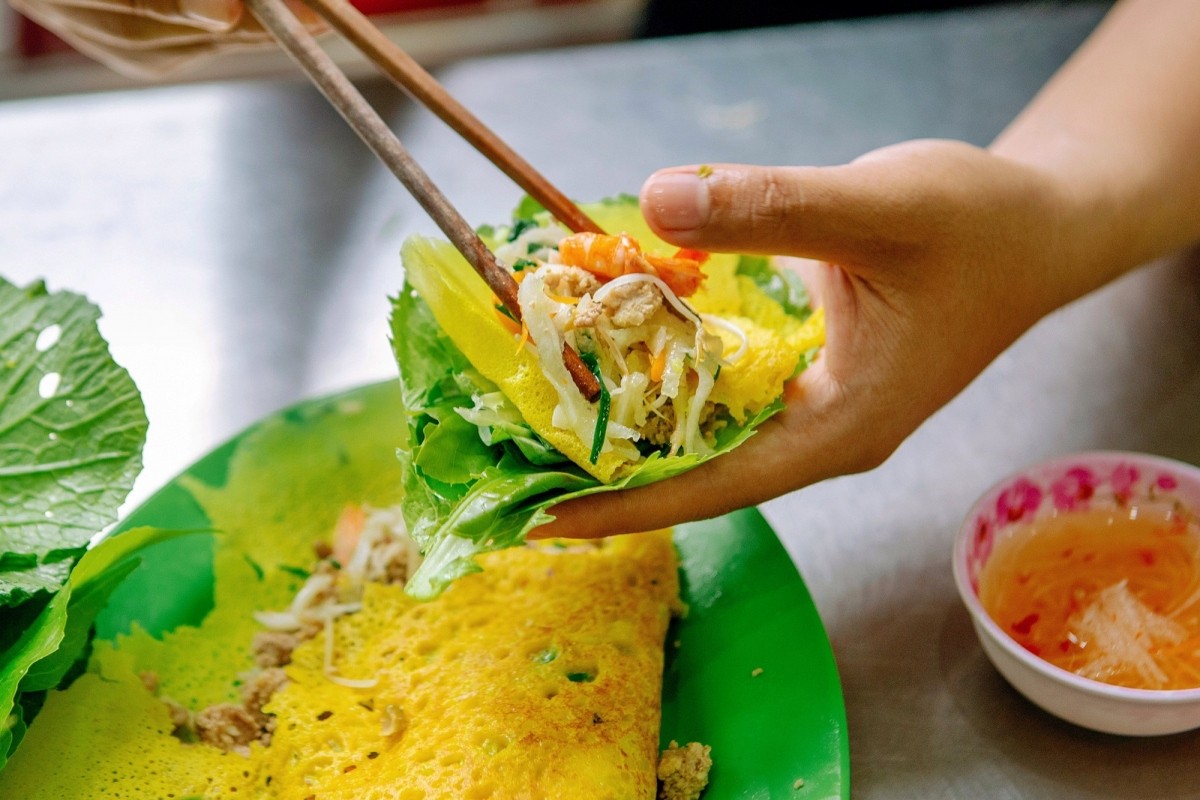 Banh xeo (crispy Vietnamese pancakes). Photo: vov
"This nationwide favorite is a street-food staple but looks different based on where you're visiting in Vietnam," she commented.
Knelly also quotes Cook's Illustrated as saying that while the dish looks deceivingly simple, it is actually complex as it must balance its great texture, numerous flavors, and temperature.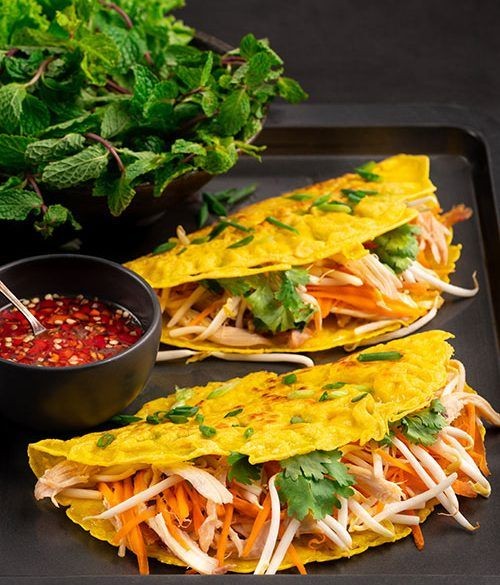 Photo: marionskitchen / Pinterest
Besides, other food bloggers highly recommend banh xeo and describe it as "satisfy even picky eaters". Blog "Delightful plate" commented "With or without rice paper wrappers, Vietnamese crepe is delicious and satisfying. This dish brings joy to your senses with its beautiful color and shape (sight), the crunch from crispy crepes (sound), delightful flavors from filling and dipping sauce (taste), and refreshing aromas from herbs (smell)."
Nem lui
Ali Fagan also recommends in another article that foreign visitors try nem lui in the central province of Thua Thien-Hue when visiting Vietnam.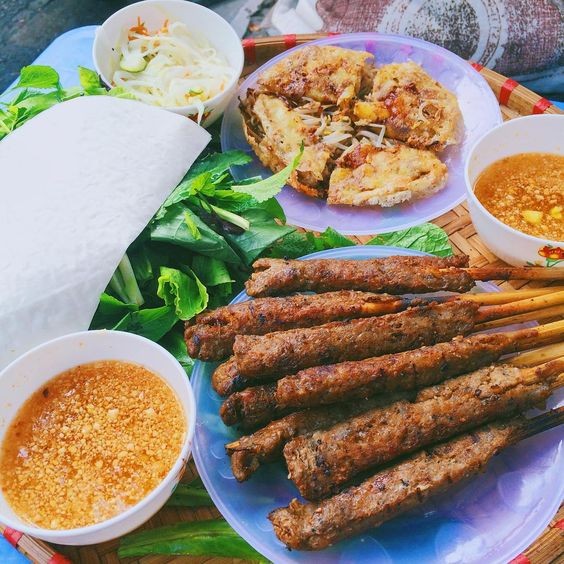 Photo: reddit / Pinterest
Not only Tasting Table, but also other famous culinary website names nem lui as a street food that not to be missed in Vietnam. Blog Authenticfoodquest describes it as "one of the best traditional Hue foods" and also added "What makes nem lui pork skewers so popular is their distinctive taste and preparation style. Minced pork marinated in shallots, fish sauce, pepper, and other herbs is wrapped around fresh lemongrass skewers and grilled over coals."
They are served with a unique Hue sauce after being gently grilled. Fish sauce, chopped pork, and peanuts are all ingredients in this sauce, and each vendor has added its own unique twist. The unique sauce and the lemongrass skewers are what make new lui in Vietnam a popular street food.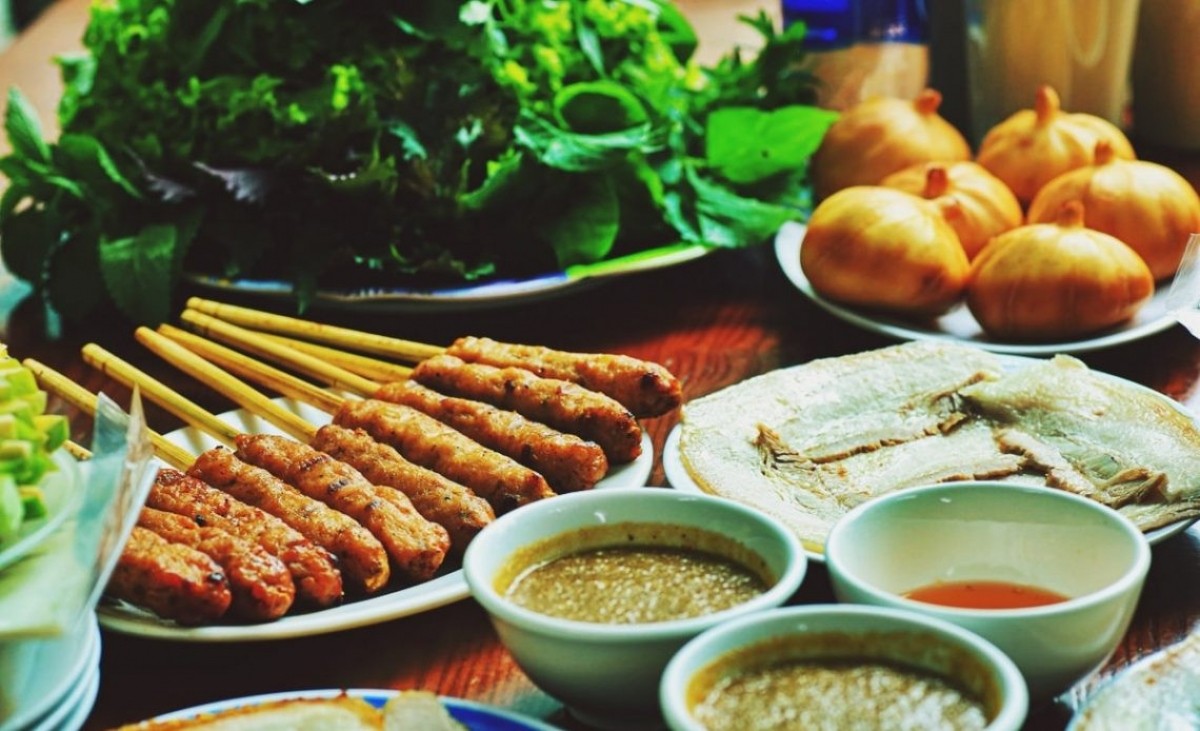 Nem lui (grilled pork sausages). Photo: VOV
According to the article, eating local street food is an essential component of experiencing the country's culture. "While Pho, a rice noodle soup in a savory broth, and Banh mi, a Viet-style French Baguette sandwich, maybe the most internationally known, there are plenty of diverse Vietnamese foods to recognize and enjoy," Fagan says.
The article also recommends tourists should make sure that the meal is served with peanut sauce in order to enjoy a genuine experience.
"It is a dish packed with flavor and a punch of culture, from marinated meat and lemongrass stalks to pickled vegetables and fresh herbs. This dish will send you back in time and make you feel like royalty while enjoying the modern-day streets of Hue," Fagan concludes.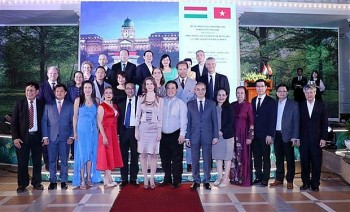 Viet's Home
Saigontourist Group in coordination with the Hungarian Consulate General held a series of events within the framework of the Hungarian Food and Culture Festival 2022 in Ho Chi Minh City