German news agency highlights most attractive tourist destinations in Vietnam
German news agency Deutsche Presse-Agentur (DPA) has recently run an article featuring the 11 most attractive tourist destinations in Vietnam.
According to the article, entitled "Trans-Vietnam journey from North to South", Vietnam is fascinated by its long coastline, rocky cliffs, terraced fields, and bustling cities in contrast to idyllic villages.
Eleven special tourist attractions have been selected to introduce for travelers before planning a post-COVID-19 trip, which are located in the unspoiled mountain areas in the North to the Mekong Delta region with tropical weather and high humidity in the South.
Topping the list is Sapa, a peaceful "oasis" with a cool climate in the northern mountain province of Lao Cai. It's followed by Ha Giang with narrow, steep and winding pass roads and surrounded by mountains, gorges, and stretching valleys below.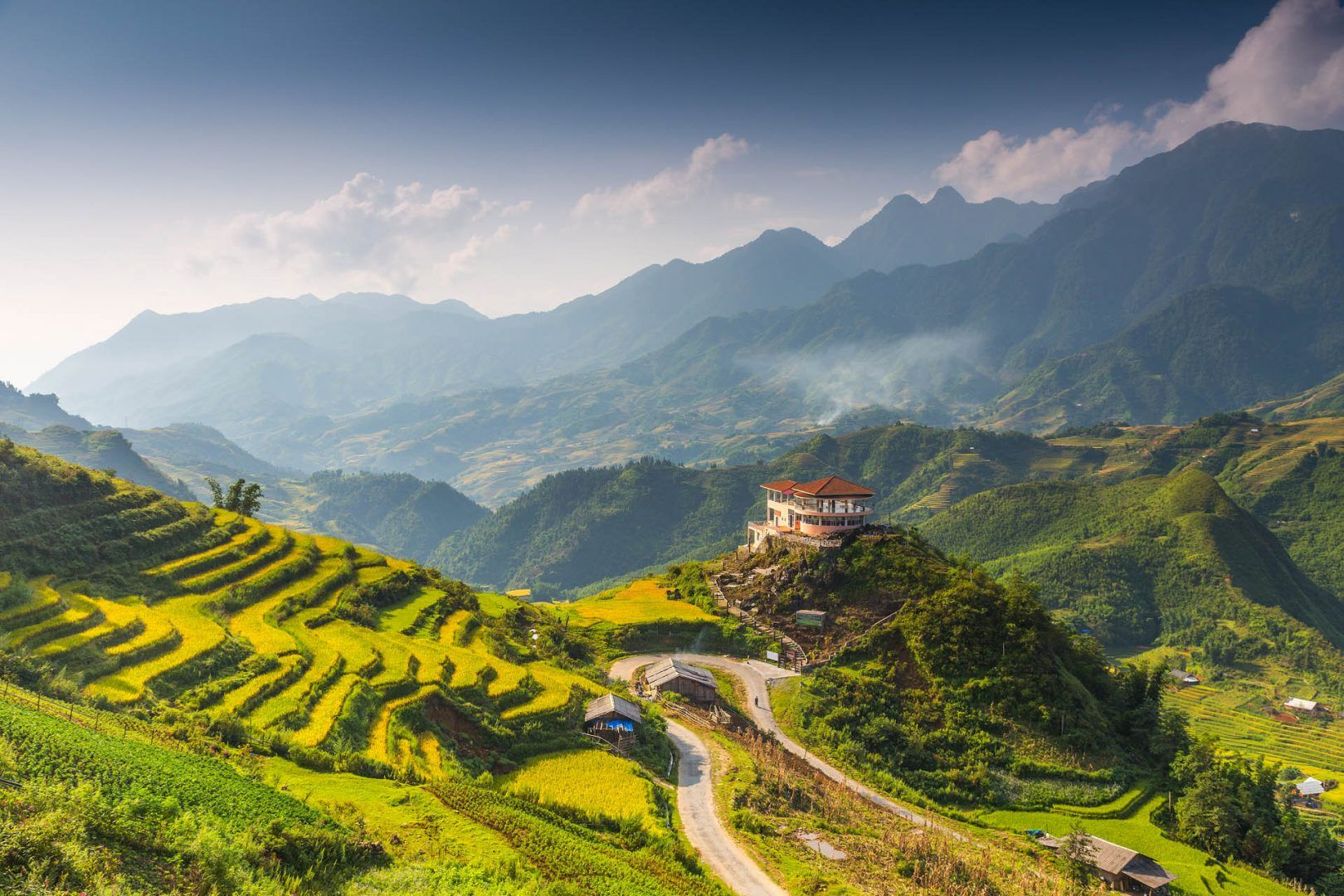 Sa Pa. Photo: Roughguides
Other sites named in the list are UNESCO-recognised Ha Long Bay in northern Quang Ninh province, Cat Ba island in northern Hai Phong city with turquoise-colored seawater, Phong Nha-Ke Bang National Park in central Quang Binh province with a cave system stretching for more than 350 km.
The ancient capital of Hue is described to have a dreamlike beauty, nestled by the Perfume River. Unesco-recognized Hoi An ancient town, which used to be one of the most important ports in Southeast Asia, still retains its characteristics despite the devastation of the war.
Also high in the article are Da Lat city in the Central Highlands province of Lam Dong, Ho Chi Minh City, one of the most dynamic cities in Asia, and the Mekong Delta, Vietnam's rice and fruit granaries and famous for Cai Rang floating market and Can Tho, the largest city in the region.
The article also provided information on the environment and climate, and travel tips for those who plan to visit Vietnam at any time of the year.
More information about some attractive tourist destinations in Vietnam spotlighted by DPA:
Sa Pa
Sapa is a small, mountain town in Lao Cai Province. It is located about 350 km northwest of Hanoi, close to the Chinese border. Here's where you'll find the Hoang Lien Son range of mountains, which includes Fan Si Pan—the country's highest peak, according to Vietnam guide.
This quiet Vietnamese town is home to different ethnic tribal groups. There are five main ethnic groups in Sapa: the Hmong, Dao, Tay, Giay and Xa Pho. It is said that Sapa was first occupied by the first four groups since the Vietnamese from the lowlands (better known as the Kinh) did not colonize the highest valleys.
These days, Sapa welcomes a diverse range of visitors, attracted by the highland tribes, iconic rice paddies and forest treks. The whole area is blessed with awe-inspiring natural beauty.
Ha Giang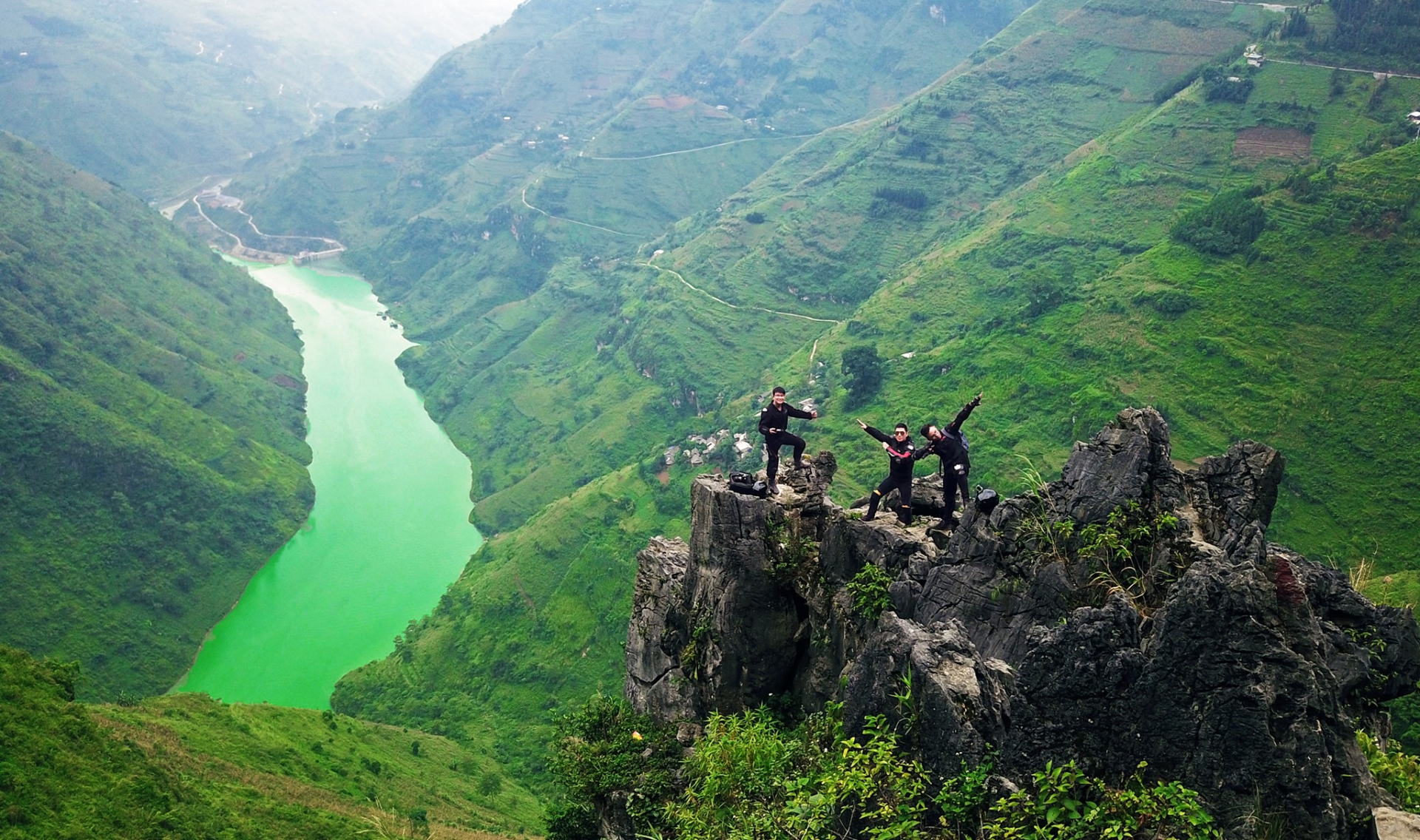 Photo: Ezcloud
Situated in the northern highlands of Vietnam. Ha Giang is a majestic mountain range with a high altitude ranging from 800 m to 1,200 m above sea level. This is a high concentration of mountains. According to recent statistics, it's covering about 8,000 km2 but there are 49 high mountains from 500m – 2,500m.
This land is bestowed by nature with mountains, green rivers, and flowers of all four seasons, picturesque. This is also the residence of 24 ethnic groups, creating a diverse cultural space. It's becoming an ideal destination for Ha Giang tourists to learn about the culture. Although the life of the people is simple, rustic, the scenery is still wild. But also a tourist attraction that makes many people miss when they back from Ha Giang.
Ha Long Bay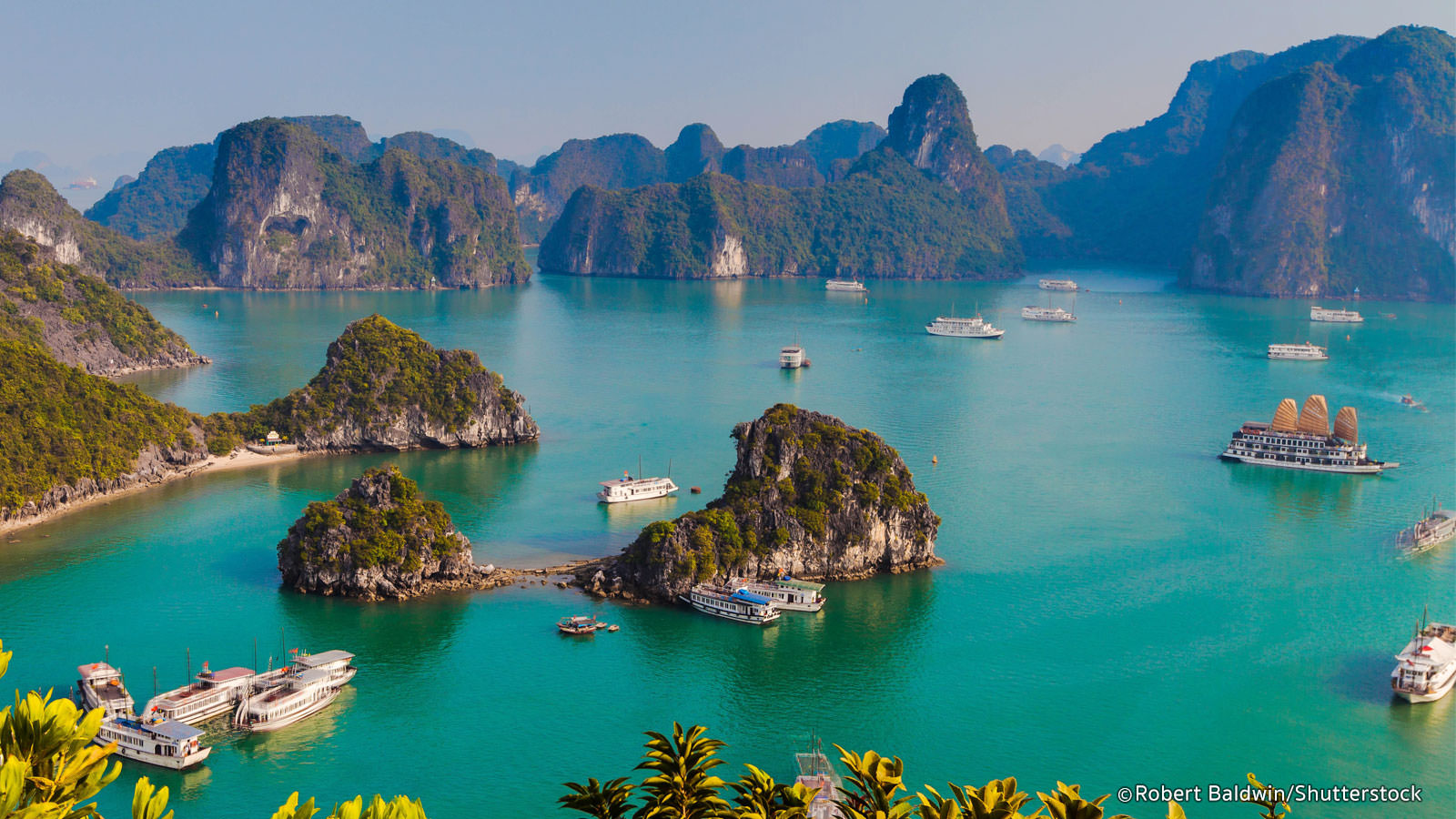 Photo: Vietnam-guide
Ha Long Bay is a beautiful natural wonder in northern Vietnam near the Chinese border. The Bay is dotted with 1,600 limestone islands and islets and covers an area of over 1,500 sqm. This extraordinary area was declared a UNESCO World Heritage Site in 1994. For many tourists, this place is like something right out of a movie. The fact is that Halong Bay features a wide range of biodiversity, while the surrealistic scenery has indeed featured in endless movies.
The best way to get to Halong City is by car, minibus, or bus from Hanoi which is only 170km away. If budget is not a problem, an hour-long helicopter transfer is also available.
Cat Ba Island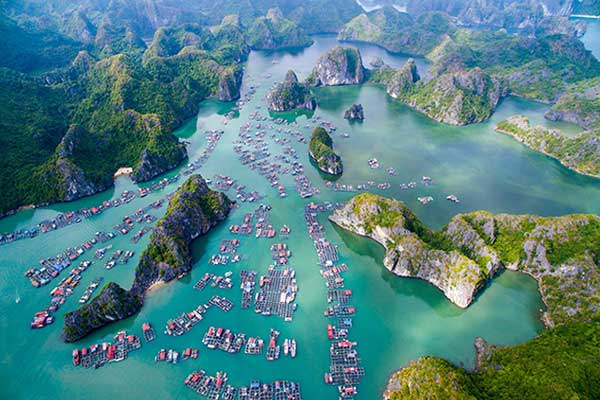 Photo: Asiaopentours
Cat Ba Island is the largest island in Halong Bay and is home to plenty of hotels, restaurants, and bars. Just about every tour company in Hanoi offers daily trips to the island, attracting travelers looking to enjoy a day of sightseeing during their holiday. Located off the coast of Hai Phong City, its beaches (named Cat Co 1 and Cat Co 2) are great for sunbathing and swimming during the summer months. If you're not a fan of crowds on the beach, you can charter a speedboat or rent a kayak to Monkey Island and Lan Ha Bay, where the beaches are cleaner and quieter.
Phong Nha-Ke Bang National Park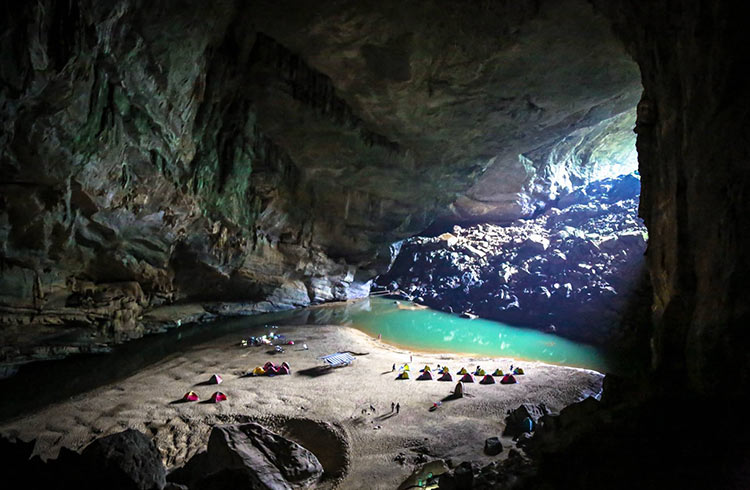 Photo: Worldnomads
Phong Nha-Ke Bang is more than a National Park, it is a UNESCO World Heritage Site located in Quang Binh Province, north-central Vietnam. The result of earth crust development 464 million years ago it's the oldest major karst formation in Asia.
Phong Nha-Ke Bang Park features a 2,000sqkm of limestone zone and an impressive grotto and cave system with a total length of 70km. The park is home to the Hang Son Doong Cave, the world's largest cave. Its biggest chamber is over five kilometers in length.
Composed of 300 caves and grottos, Phong Nha-Ke Bang National Park offers countless activities, amongst them visiting caves and grottos by boat as well as mountain climbing and forest trekking. The park is huge and home to various interesting flora; many of which are hardly found elsewhere. This is a fine chance to learn more about rare and unusual species.
Previously, Lonely Planet also made a list of the top 10 places to visit in Vietnam.
With its dizzying metropolises, blissful islands, and immense national parks (not to mention a legendary cuisine!), Vietnam tops many traveler's bucket lists. The highlights of the country are innumerable, but there are some spots that simply can't be skipped, the Lonely Planet said.
Accordingly, the top 10 places to visit in Vietnam include Ha Long Bay, Phong Nha-Ke Bang National Park, Ho Chi Minh City, Phu Quoc, Hanoi, Hoi An, Ba Be National Park, Nha Trang, Hue, and Ha Giang.
Vietnam welcomed only 3.8 million foreign arrivals in 2020, down 78.7 percent from the previous year as a result of the serious impact of the COVID-19 pandemic on the tourism industry, according to the General Statistics Office (GSO).
The government has closed national borders and canceled all international flights since March 25 with only Vietnamese repatriates, foreign experts, and highly-skilled workers allowed in with stringent conditions.