Tranquil beauty of Phu Hai fishing village
Phu Hai fishing village in central Vietnam boasts a serene beauty, serving as an ideal place for those who want to escape the hustle and bustle of city life.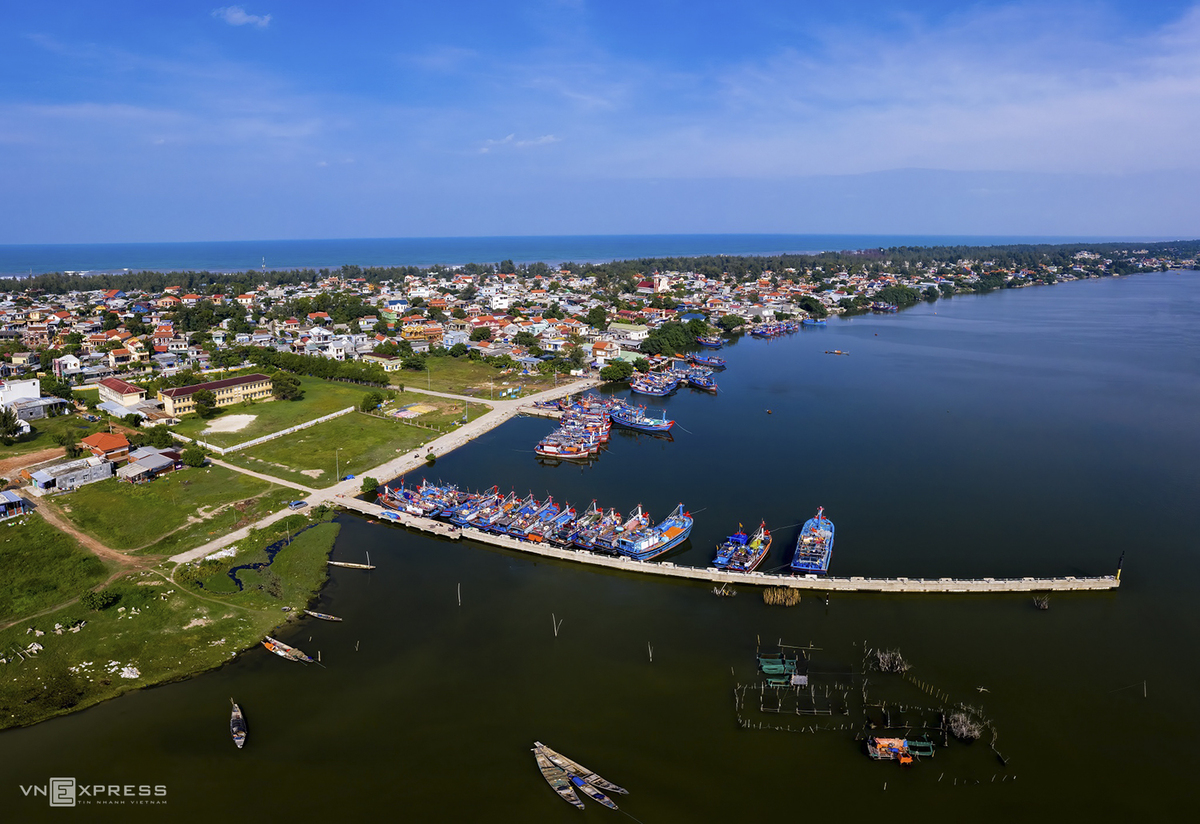 Photo: VnExpress
A panoramic view of Phu Hai Commune.
The photo set "Colors of Phu Hai fishing village" was taken by local photographers Nguyen Phong and Kelvin Long. Apart from ancient monuments, Phu Hai fishing village is part of the ancient city of Hue in central Vietnam.
Phu Hai Commune, covering an area of 3.33 square km, borders the Bien Dong Sea to the East and Tam Giang Lagoon to the West and is about 20 km from downtown Hue. The commune is home to the fishing village, which is near to famous Thuan An Beach.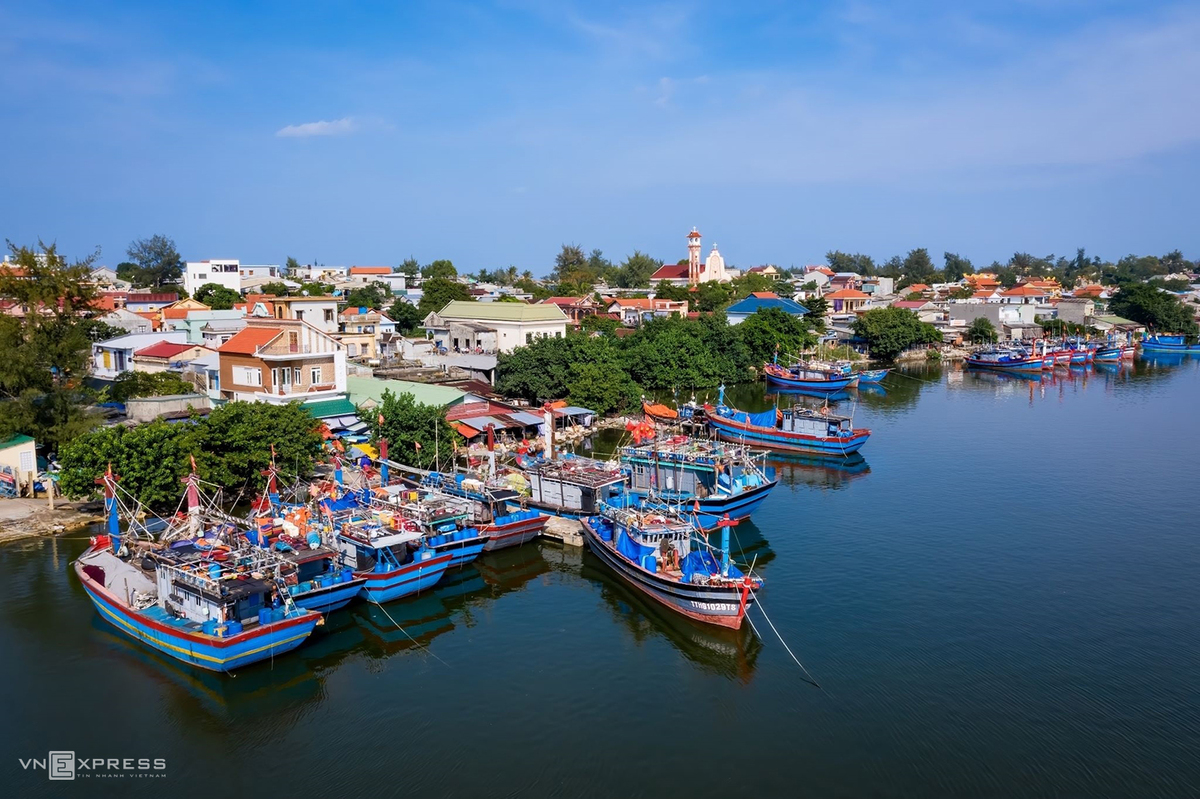 Photo: VnExpress
Offshore fishing vessels anchor in Phu Hai village. In the stormy season, hundreds of boats from Phu Thuan, Phu Dien Communes and Thuan An Town moor here.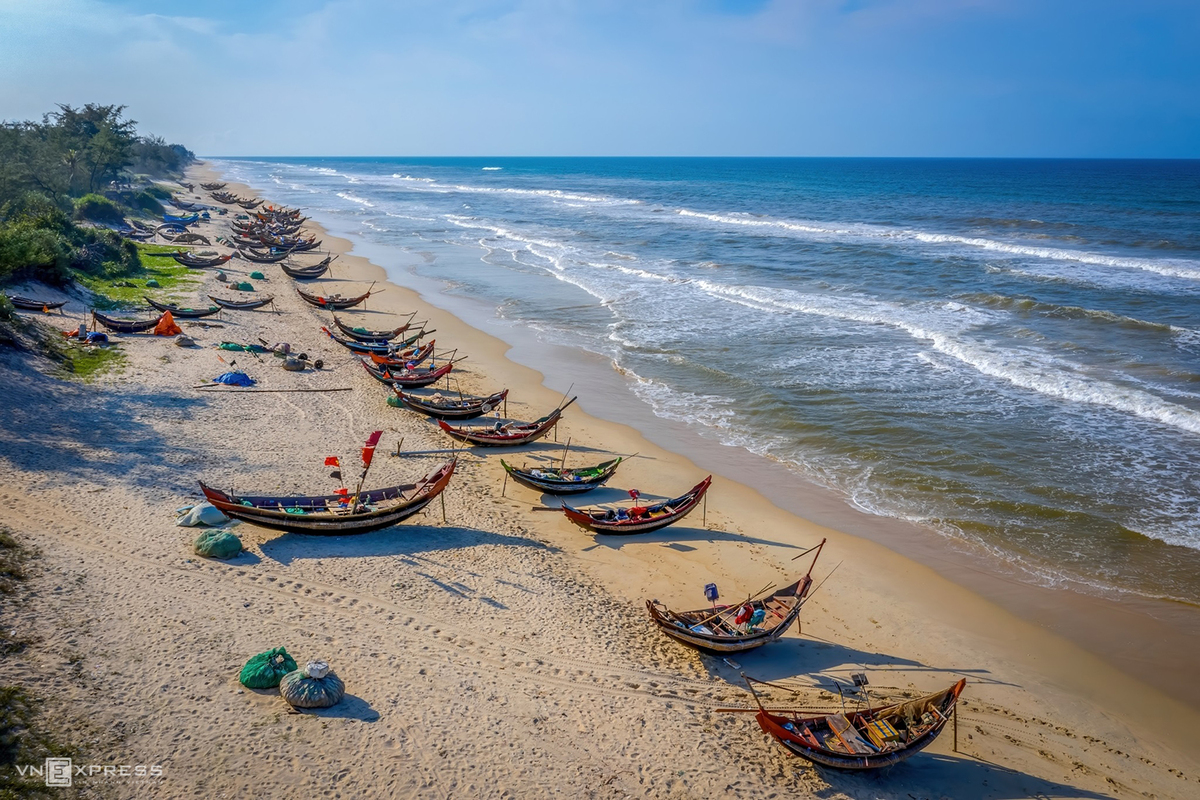 Photo: VnExpress
Fishing boats lying next to the blue sea create a serene beauty.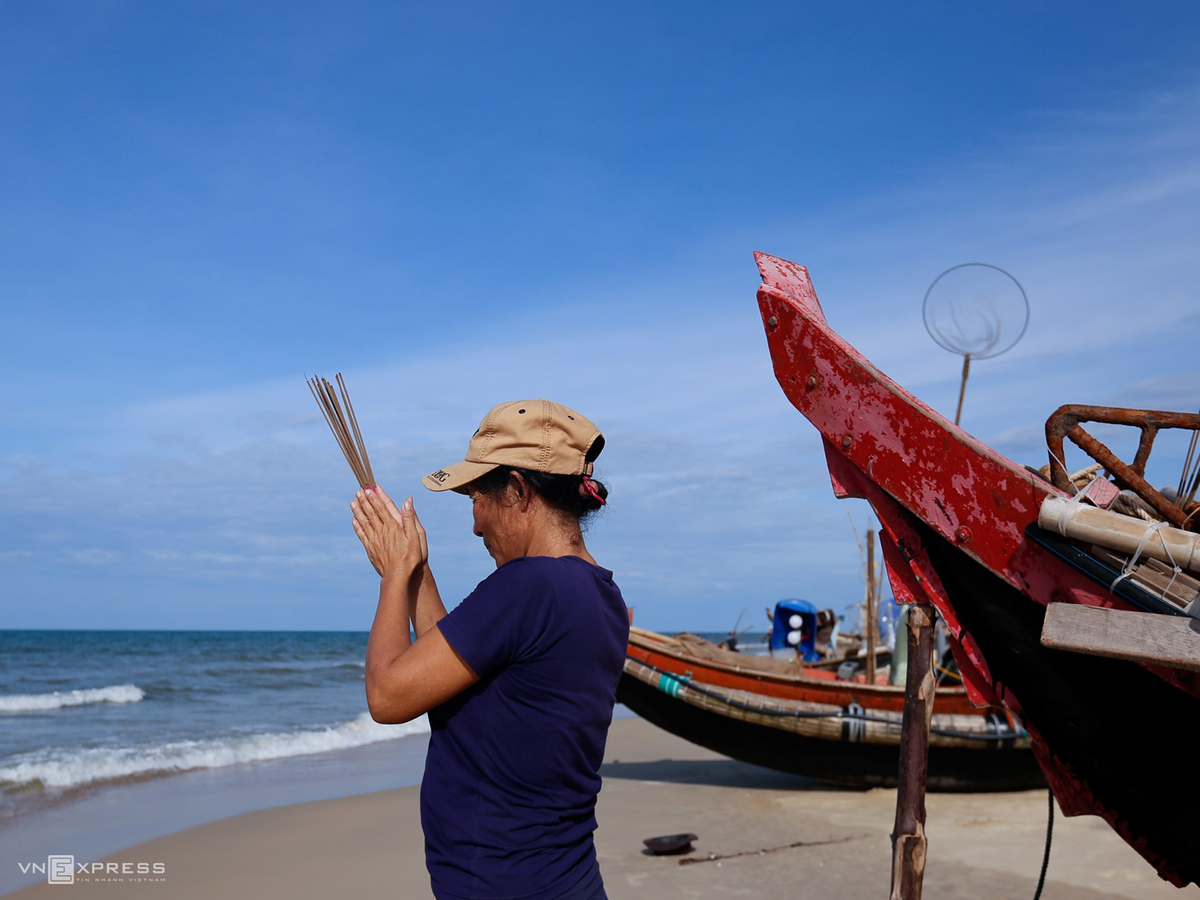 Photo: VnExpress
Before sailing offshore, a woman burns incense to pray for a safe voyage.
Most Phu Hai residents make a living from fishing and aquaculture.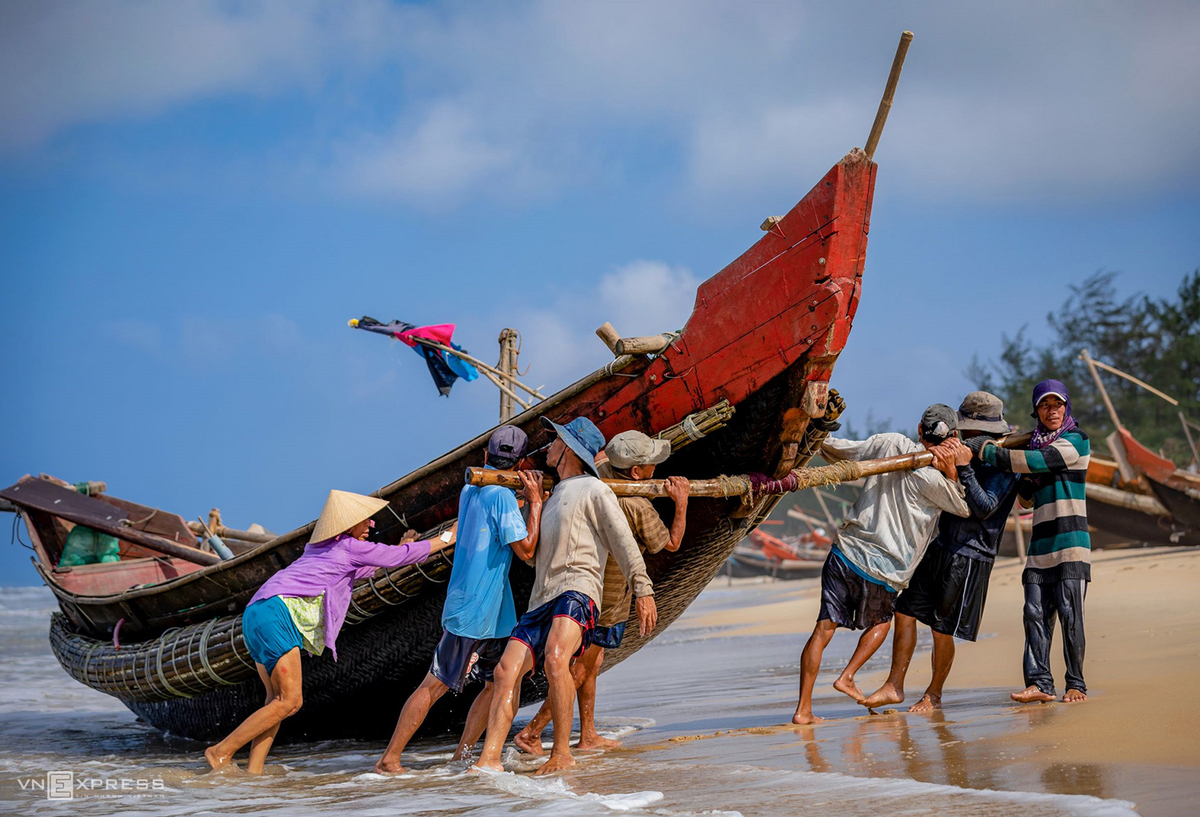 Photo: VnExpress
Fishermen start to sail offshore to catch fish.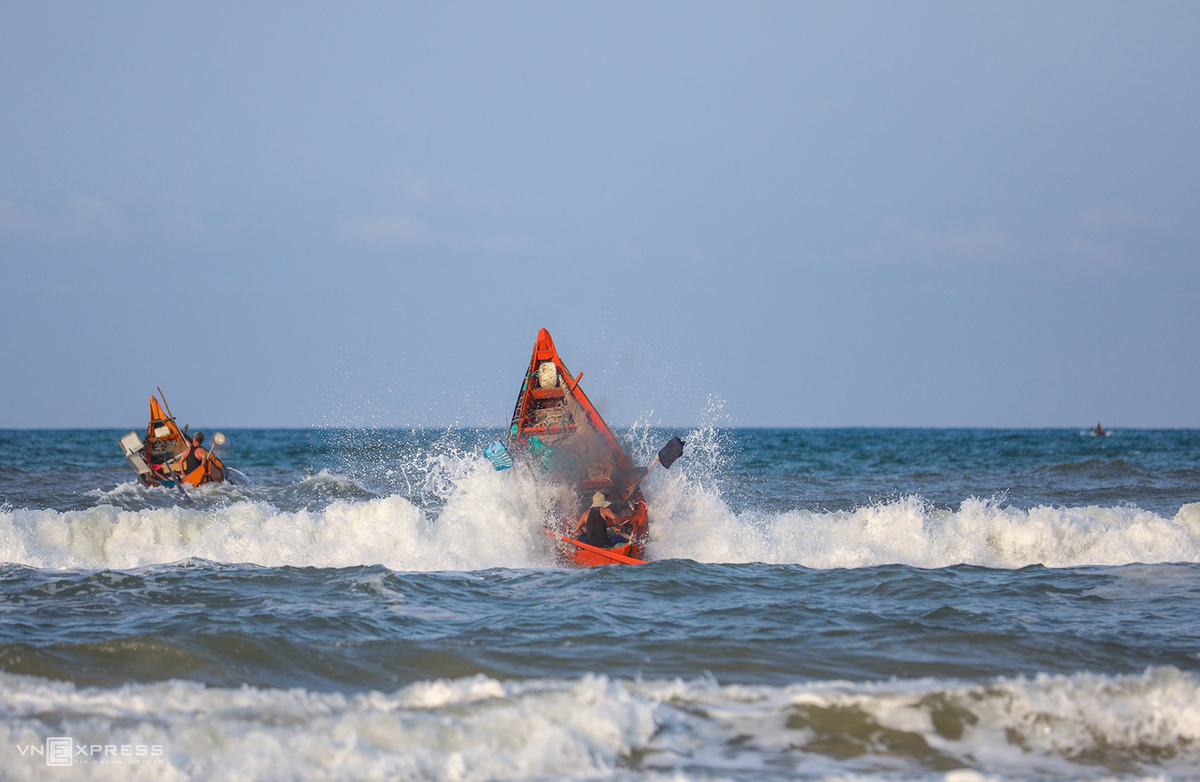 Photo: VnExpress
Working amid the high sea waves. Depending on season and tide, fishermen begin their journeys at different times.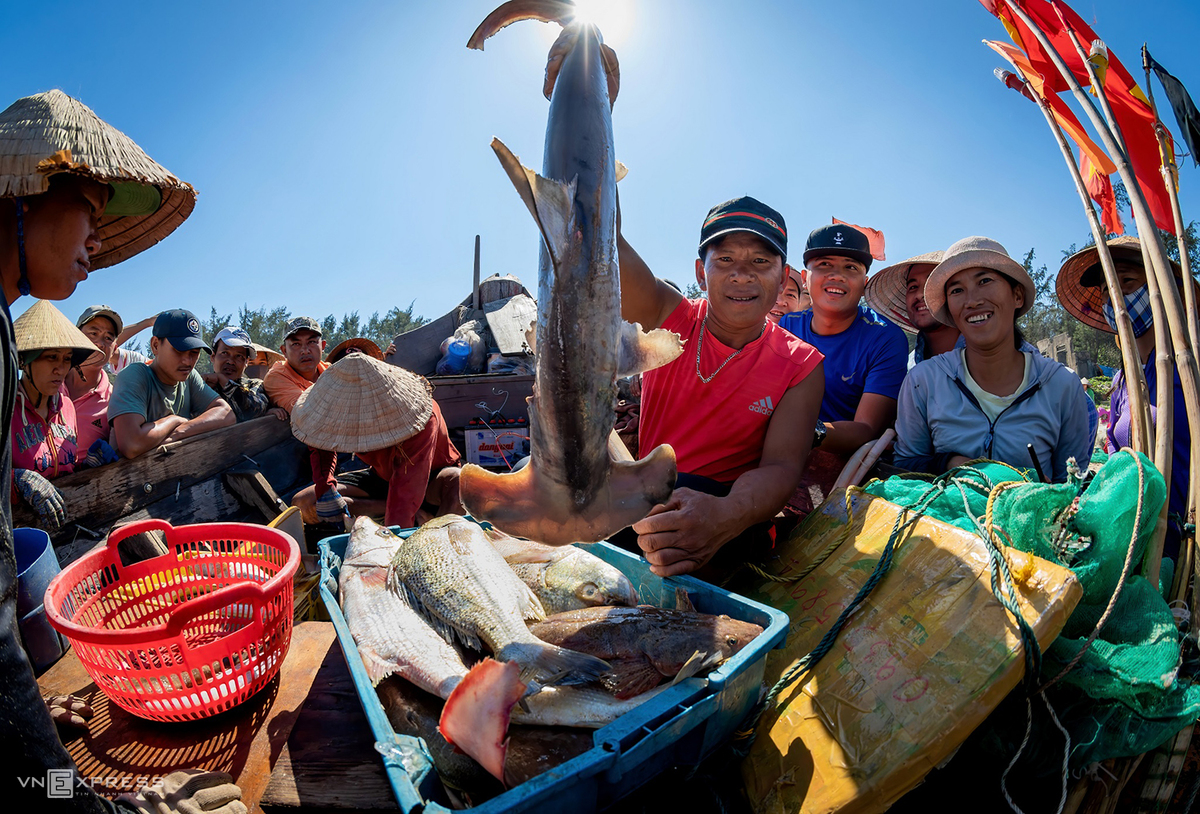 Photo: VnExpress
Fishermen return ashore with boats full of fresh seafood.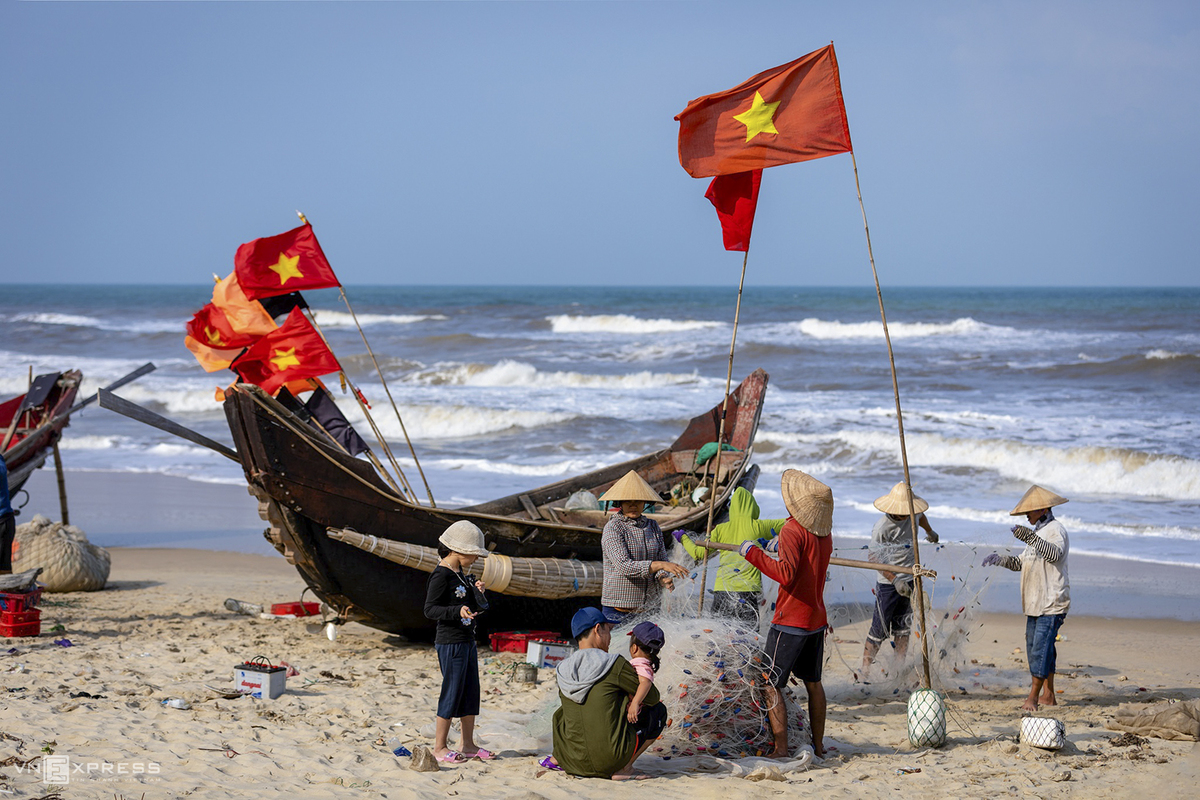 Photo: VnExpress
Fishermen trade seafood right on the coast or sell them at nearby Cu Lai market. When traveling to Thuan An Beach, don't miss out on the opportunity to immerse in the daily life of Phu Hai villagers.
Fishing boats are hung with national flags, asserting the country's sacred sovereignty.
Picturesque fishing villages in Quy Nhon

Nhon Hai, Nhon Ly, Bai Xep, and Hai Minh are long-standing fishing villages with spectacular and peaceful scenery which attract both domestic and foreign tourists.