Friendship Association combines efforts to combat COVID-19 in Belgium
35,000 medical masks donated by the Vietnam - Belgium Friendship Association (BVFA) have been on their ways to Belgium to assist with the fight against the coronavirus pandemic in the Western European country.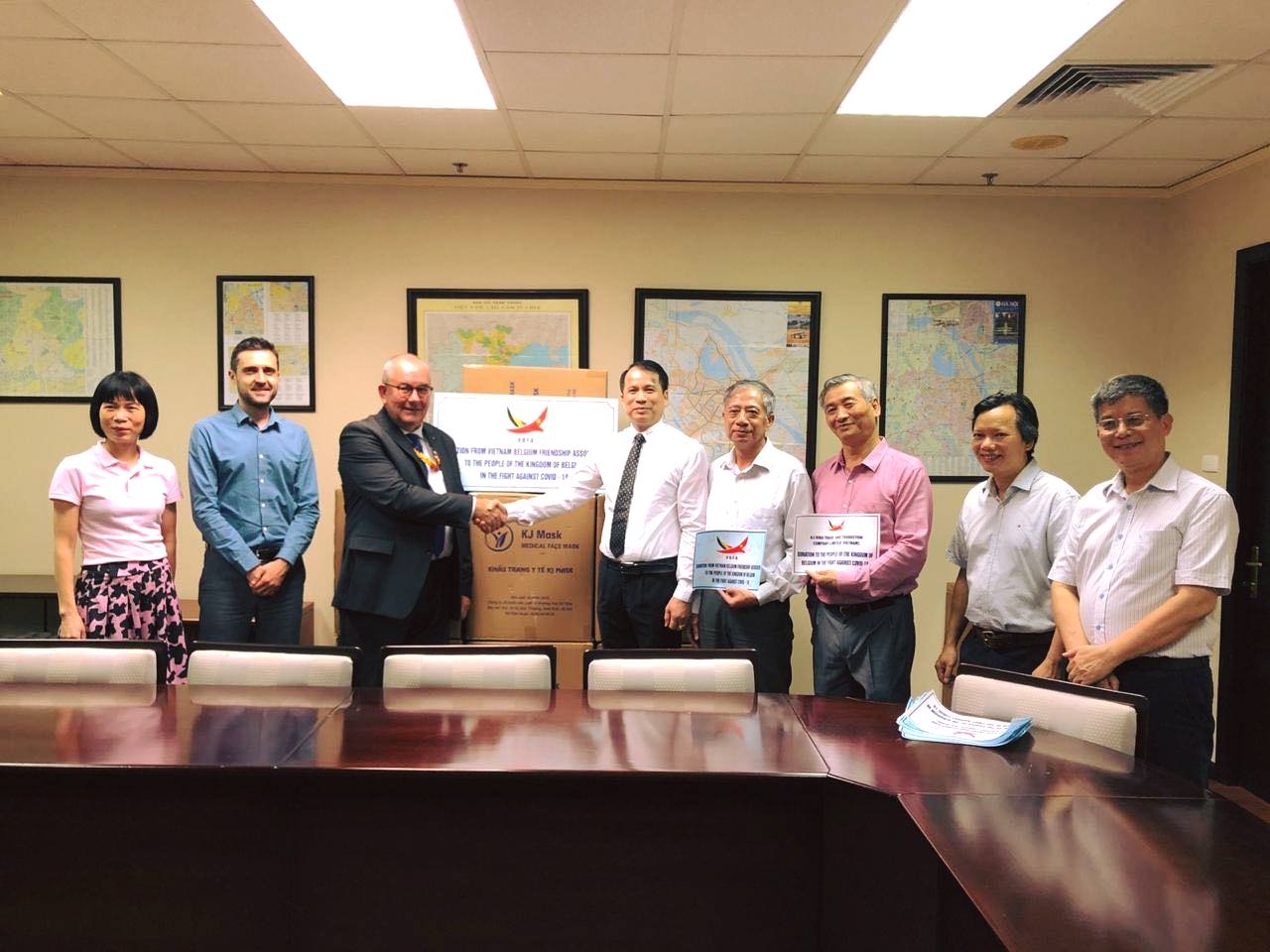 At the handover ceremony. Photos: Belgium's Embassy
Ambassador of Belgium to Vietnam, Paul Jansen recently has received from Pham Manh Hung, President of the Vietnam - Belgium Friendship Association (BVFA) 35,000 medical masks.
Amid the spread of COVID-19 in the Western European country, the Vietnam - Belgium Friendship Association has shown the spirit of solidarity of the Vietnamese with the Belgian people in the fight against COVID-19.
The donation worth VND 150 million (USD 6.448) was collected from VBFA, the Vietnamese Alumni Association in Belgium; affiliated sub-associations such as the BelUnion, Vietnamese Association in Brussels, etc.
The packages have been sent on May 12 afternoon and will be delivered to Belgian nursing homes by next week, according to Belgium's Embassy.
At the hand-over ceremony, Ambassador Jansen expressed his deeply thanks to the Vietnam-Belgium Friendship Association for this extremely valuable and meaningful gift.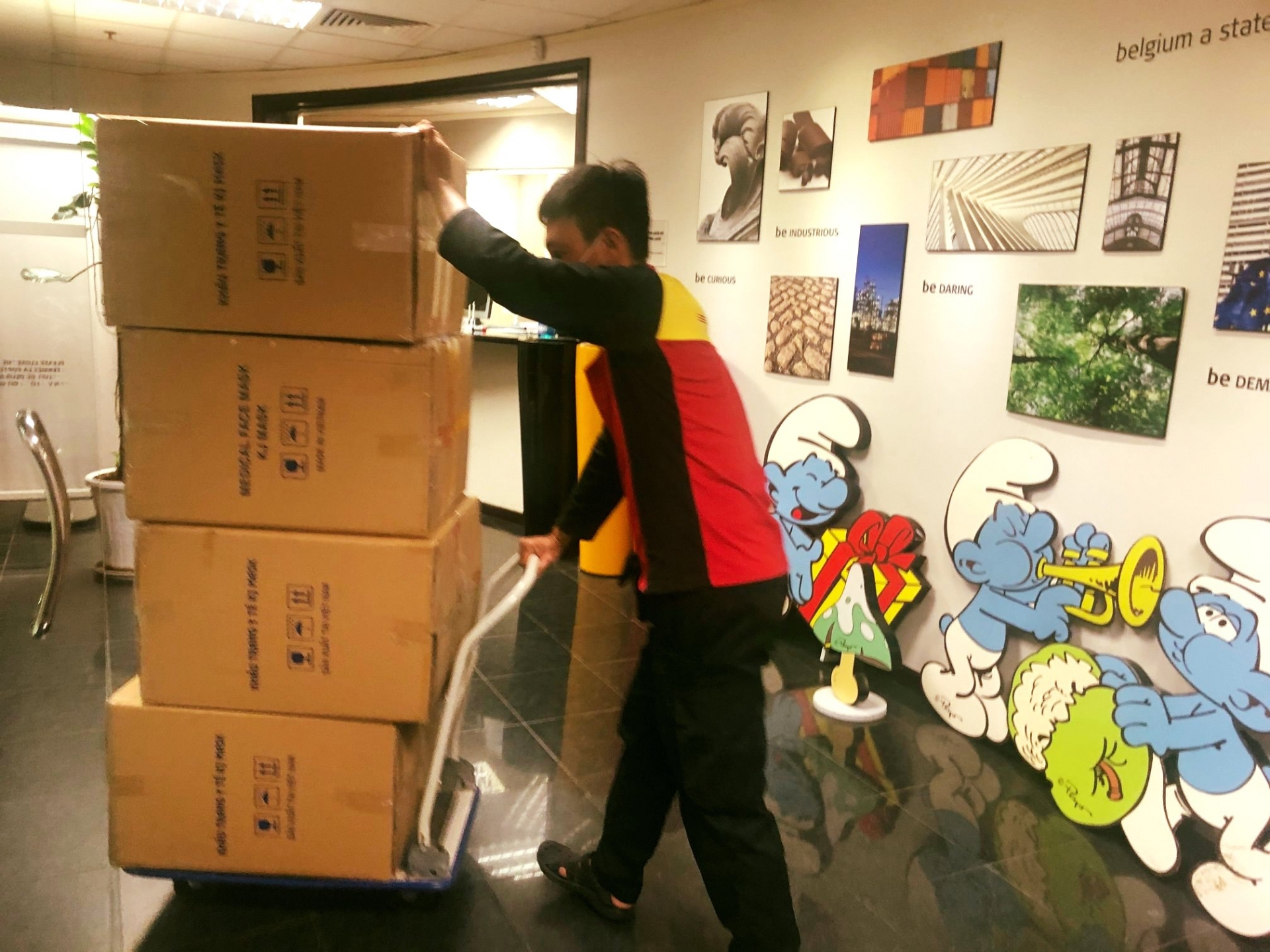 The packages have been sent from Belgium's Embassy in Hanoi on May 12 afternoon.
As of May 12, Belgium, with a population of over 11.4 million, has counted a total 53,779 cases of COVID-19 since the beginning of the pandemic, according to a statement by the public health institute Sciensano.
The country has recorded a total of 8,761 fatalities from COVID-19 after a daily rise of 65 deaths, according to the statement.
The latest survey by the Economic Risk Management Group showed that up to 180,000 people may lose their jobs in the short term due to the pandemic. The figure represents almost 6 percent of the labor force in the private sector.
Since the beginning of the pandemic, many friendship associations under the Vietnam Union of Friendship Organizations (VUFO) have shown solidarity with international friends in combating COVID-19, by mobilizing funds from individials and businesses in Vietnam to purchase medical supplies as well as raising cash donations.
The aid illustrates Vietnam's continued willingness to assist other countries on a bilateral and multilateral basis to the best of its abilities even as it continues to remain cautious about managing its own coronavirus challenge at home.
The Vietnamese Ministry of Health on May 12 confirmed no new cases of the novel coronavirus in the community, retaining the total number of positive cases at 288, with 249 having fully recovered from the disease.
Vietnam has seen no COVID-19 deaths so far and has gone through 26 days without community transmission.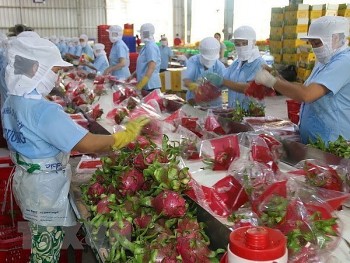 Make in Vietnam
Denmark and Vietnam strengthen cooperation in production, certification and management of organic products