Benefits of new layers of management to THP
"Aside from making our processes more efficient, the overhaul has also freed up my father's time.", said Tan Hiep Phat Group Deputy CEO Phuong Uyen Tran.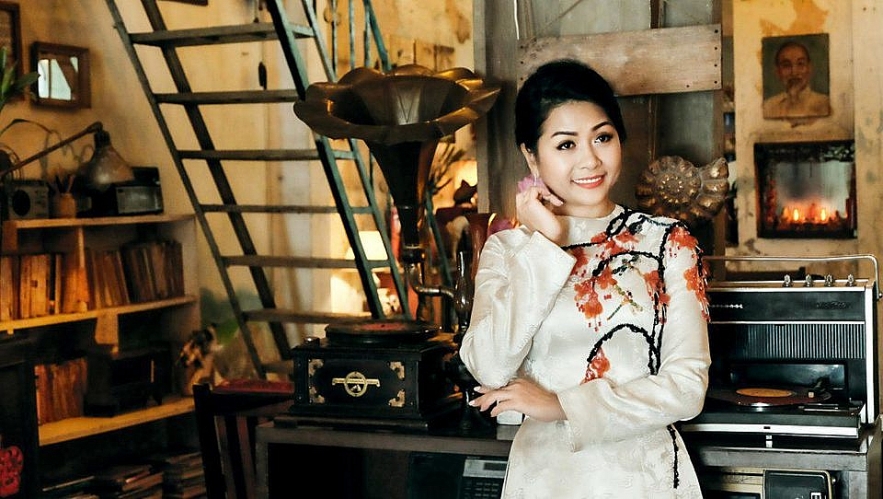 Phuong Uyen Tran. Photo: Forbes.
One of the other areas AT Kearney (an American management consulting firm) advised us on was how to our overall company structure. This led to the establishment of several new divisions such as an export arm and a concentrates arm. Before that, we did not control the end-to-end process of making beverages ourselves. Now that we also produce the concentrates that go into the beverages, we do.
As you grow and meet demand, the actual processes required to produce your product may need to transform and adapt. For example, around the time my father introduced aseptic technology in 2006, he also began thinking about how to improve his warehouse management. The company had become a lot bigger, but warehouse management had not kept pace. There was a huge amount of inventory that had not been counted for many years—and there was no rhyme or reason to where it was being stored. We knew we needed to improve processes in a number of areas including safety, efficiency, and overall layout in order to expand. In the end, we made decisions that were appropriate for that specific location and for others that would be added. Processes will need to change as it grows, even if the traditional approaches were successful.
Aside from making our processes more efficient, the overhaul has also freed up my father's time. It was getting very hard for him to sign off on every single aspect of the company. He needs the mental space to do what he does best and come up with the overall strategy and vision.
New layers of management can free up the founder's time, but if those managers start establishing their own power bases by hiring new staff and creating silos, the end result is counterproductive. Companies can also end up losing sight of the fact that they exist to serve the customer. They become far too focused on fine-tuning processes.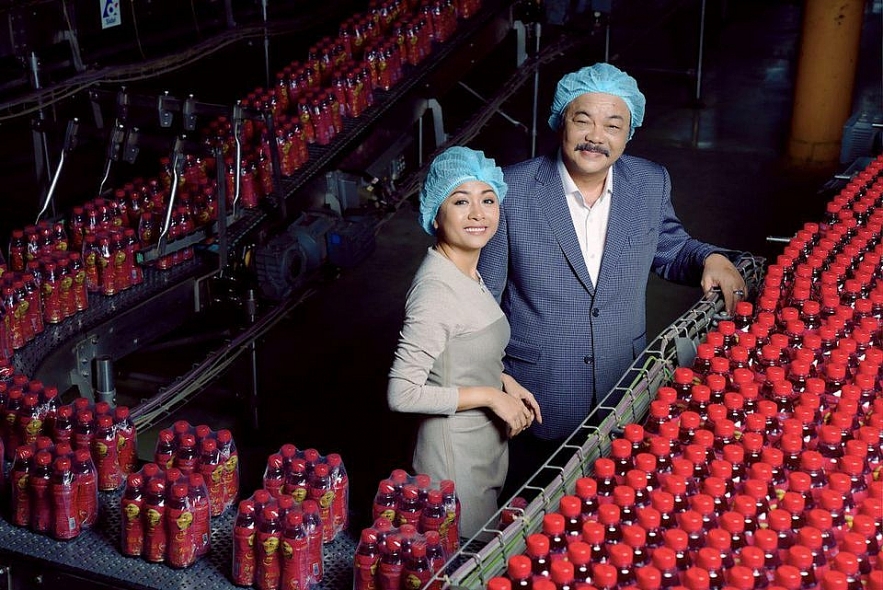 Phuong Uyen Tran and her father. Photo: Forbes
We have spent one decade putting the right processes in place and digitizing the company. Integration of technology into your business is inevitable. Determining how and what to implement is what needs to be continually addressed. My father always knew as THP got bigger it would only be able to compete with the multinationals by deploying the same or better technology. Deploying technology can and will always feel like a bold investment. If not done strategically, it can be a source of financial and operational stress. However, if leveraged correctly, it can be a strategic differentiator amongst competitors and make things more efficient internally.
At THP, we believe the sooner we embark on any journey, the quicker we will arrive at our destination – which is why we are motivated to not hold back from making big investments in our company's future. Consider how investing in your company's processes, methods, and technology can help you prepare to successfully operate in the future.
In the past few years, especially in 2018, Tan Hiep Phat and Phuong Uyen Tran are among Vietnamese names in the field of business that appear the most on international media because of their stories inspiring co-startups as well as millions of consumers around the world.
That Forbes first published the book "Competing with Giants" by a Vietnamese businesswoman has help promote the name of "rich man" Tan Hiep Phat.
Afterward, in the minds of many consumers, each water bottle is not only a drink but a crystallization of the desire to overcome difficulties and the spirit of entrepreneurship, an organic trend and Vietnam of miraculous stories.
And also from this book uncovered the aspirations of Tan Hiep Phat, as Mr. Hiroshi Otsuka, President and CEO of Musashi Seimitsu said: "An unmissable insight into how and why Vietnamese businesses are quietly growing into global players."
About author Phuong Uyen Tran
Working as a powerful businesswoman, Forbes published author, Phuong Uyen Tran is a model of success in Vietnam. Phuong Uyen Tran is also a special contributor for Vietnam Times. Her writing, including "Competing with Giants" book, and her latest articles are to advise and inspire young people to start-up, overcome challenges and reach out to the world. It is the story of a little girl taking the great responsibilities for a corporation and devoting herself to society.