Best Chinese Restaurants in Downtown HCMC
Try cuisine from Vietnam's neighbors to the north! All located in Downtown HCMC, these spots would be a good option if you are thinking of changing your appetite for something new.
Chinese cuisine has always captivated the hearts of many diners thanks to its complex processing and unique flavors. You can visit some of the addresses listed below in the downtown of Ho Chi Minh City to have a fantastic feast of dim sum, Guangdong dumplings, Peking duck, and so on.

Chinese cuisine
HAO YU Grilled Fish - Ho Xuan Huong, District 3
Opening hours: 11 AM - 2 PM and 5 PM - 9 PM
This restaurant is famous for having Sichuan grilled fish, not dumplings or dim sum. This location came up as a result of a culinary review website. However, everything from the space to the service to the meal quality is as promised vouched by the food reviewer.
You can order four different varieties of grilled fish, such as sardines, huge fish, pomfret, and sea bass, along with eight different sauces in sour, spicy, salty, and bitter flavors. The dinner set is given in the shape of a hot pot, which can be combined with dipping dishes such as vegetables, mushrooms, tofu, etc.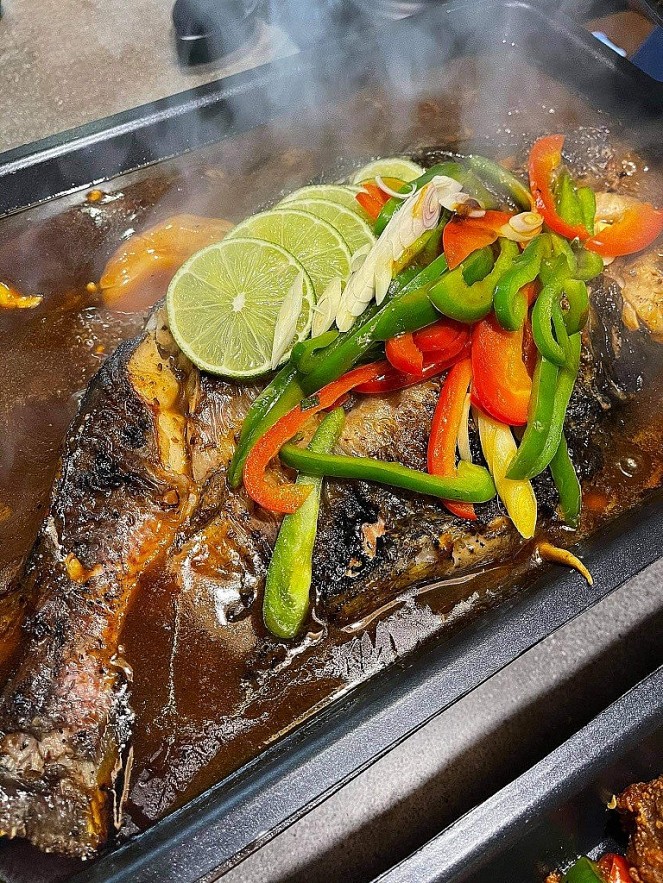 Giant Gourami with Red Chong Qing sauce. Photo: Hao Yu
The signature dish of HAO YU is Giant Gourami with Red Chong Qing sauce. A whole supper for a group of two to three. Because the fish is huge, there are few bones, and the meat is delicious and not fishy. The sauce is flavorful, has a distinct aroma, and isn't quite as spicy as expected.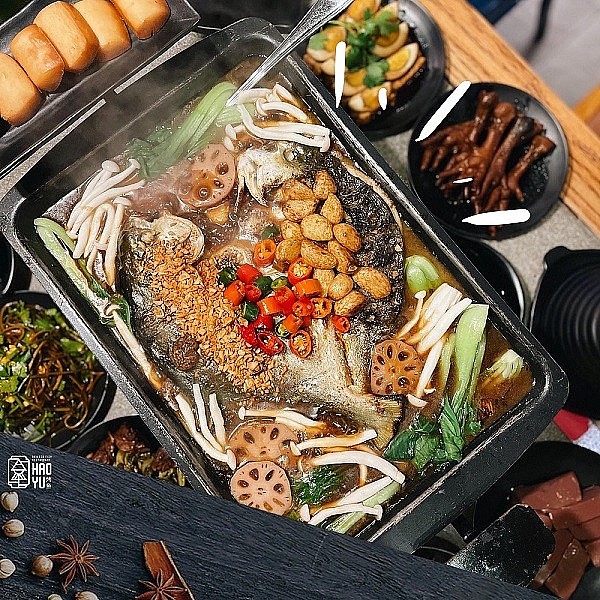 Hao Yu fish.
HAO YU menu focuses on grilled fish, the side dishes, such as Sichuan beef, chicken feet, and salads, are not as excellent as the fish. However, the Sichuan frog or fried dumplings at the restaurant is one of the meals you should try.
Chang Kang Kung - Various Locations
Opening time: 11 AM - 9 PM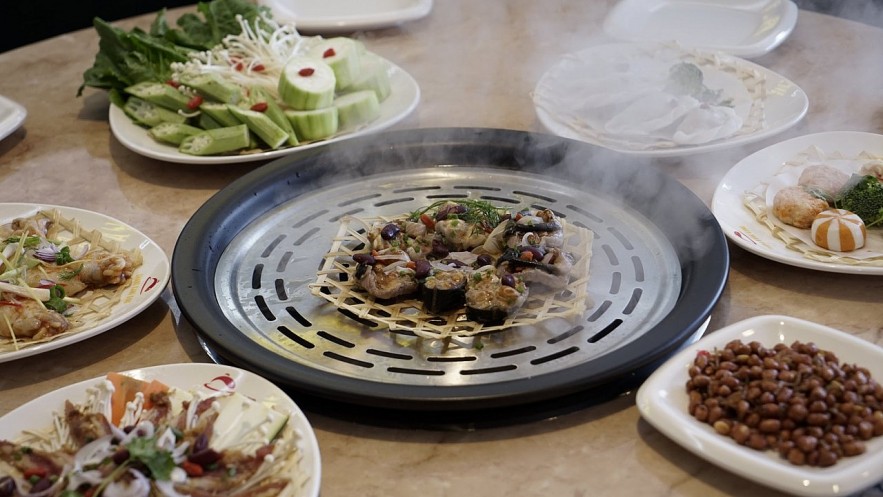 Chang Kang Kung famous HongKong steam system on the table. Photo: Chang Kang Kung
As a chain of restaurants with many branches, if you are walking around District 1, you can visit this address at Saigon Center or Vincom Dong Khoi.
The restaurant mainly serves in the form of combos from 6 dishes with a variety of types such as seafood, vegetables, dumplings, etc. The staff will assist diners to steam each part according to the specified time. With the texture of a steamer, the bottom is rice that will be cooked into porridge while you enjoy the food.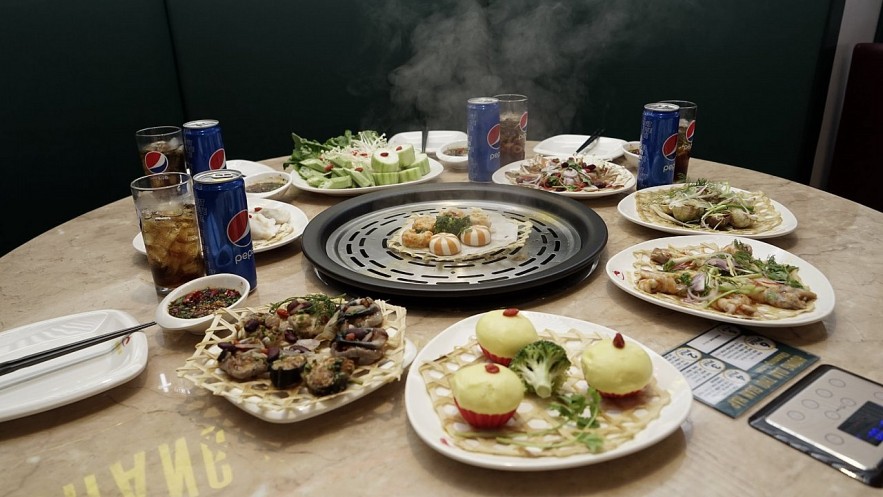 Photo: Chang Kang Kung
The dishes here are diverse, suitable for all ages group. The dipping sauce is the soul that makes the dish more attractive. Some typical Chinese dishes such as Kim sa dumplings, shrimp dumplings taste good. The white porridge below combined with soft ribs or salted eggs would be more harmonious.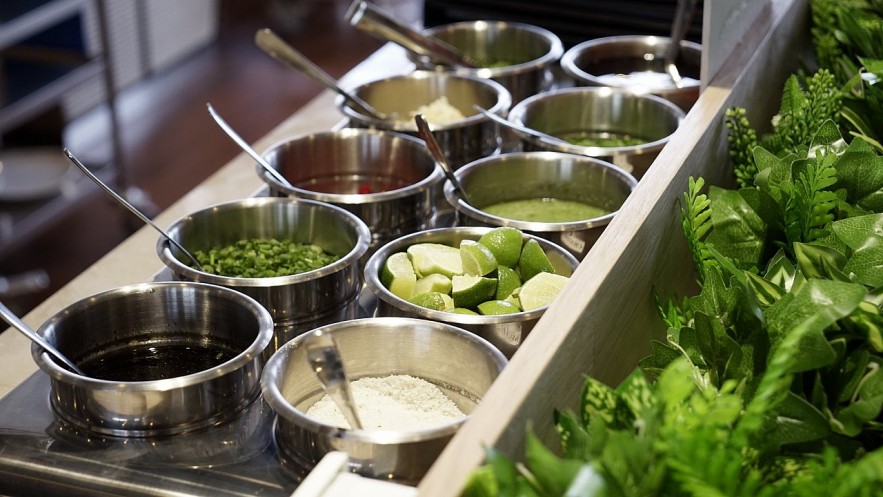 Photo: Chang Kang Kung
The prices here are relatively high, but the enthusiasm of the staff and the quality of the food still keep customers to revisit the restaurant from time to time.
San Fu Lou - Various Locations
Opening time: from 7 AM - 9 PM or 10 AM - 9 PM (depending on the branch location)
Unlike the Chinese Restaurants listed above, San Fu Lou is a Cantonese-style restaurant.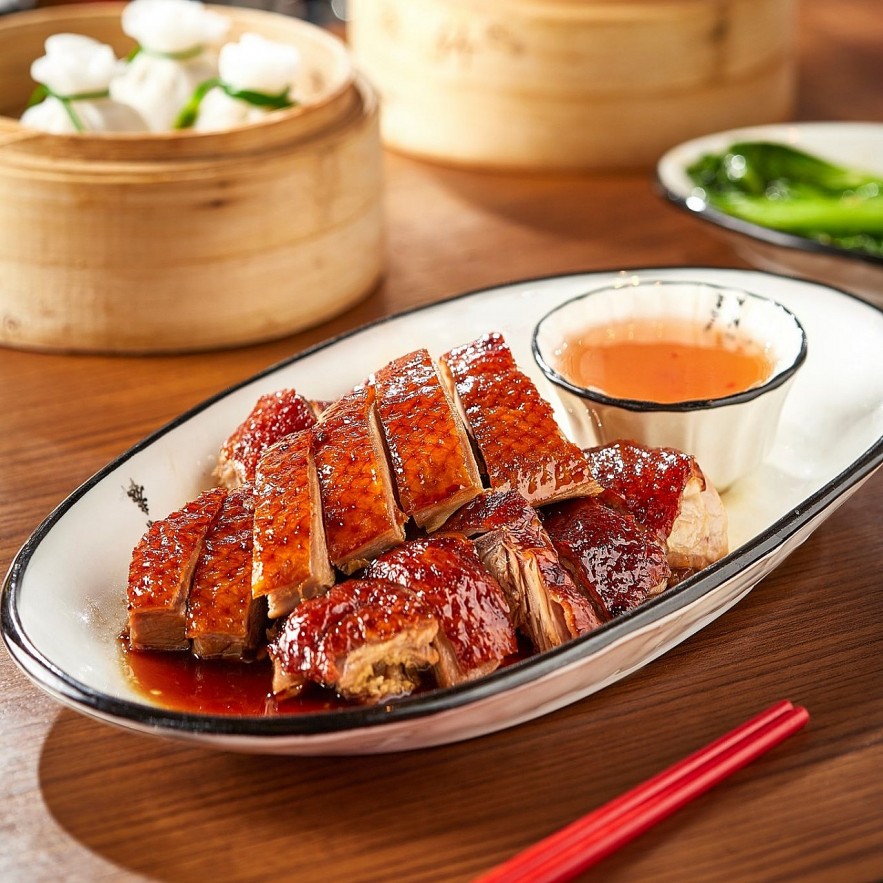 San Fu Lou's roasted duck. Photo: San Fu Lou
Like a miniature Cantonese in the heart of Ho Chi Minh City, as soon as entering, diners will quickly feel the interesting combination between traditional Chinese with a modern twist.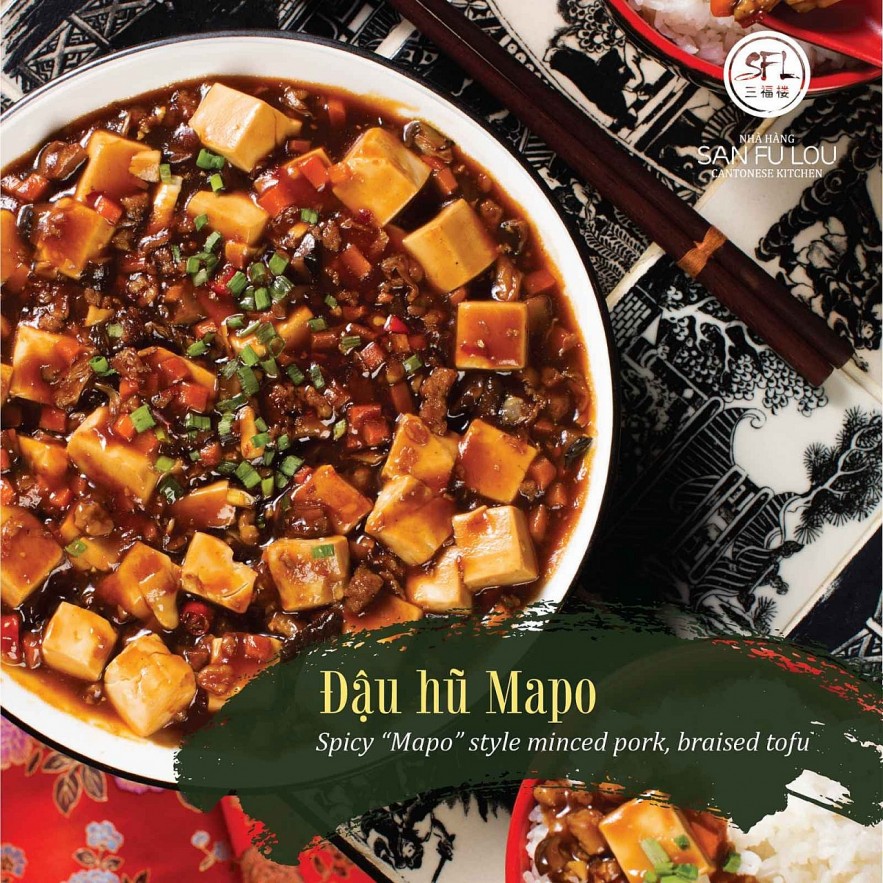 Spicy 'Mapo' style minced pork, braised tofu. Photo: San Fu Lou
The restaurant has a spacious and cozy design, suitable for groups of friends or families. Especially with the open kitchen design, diners can both enjoy the food and observe the chefs cooking.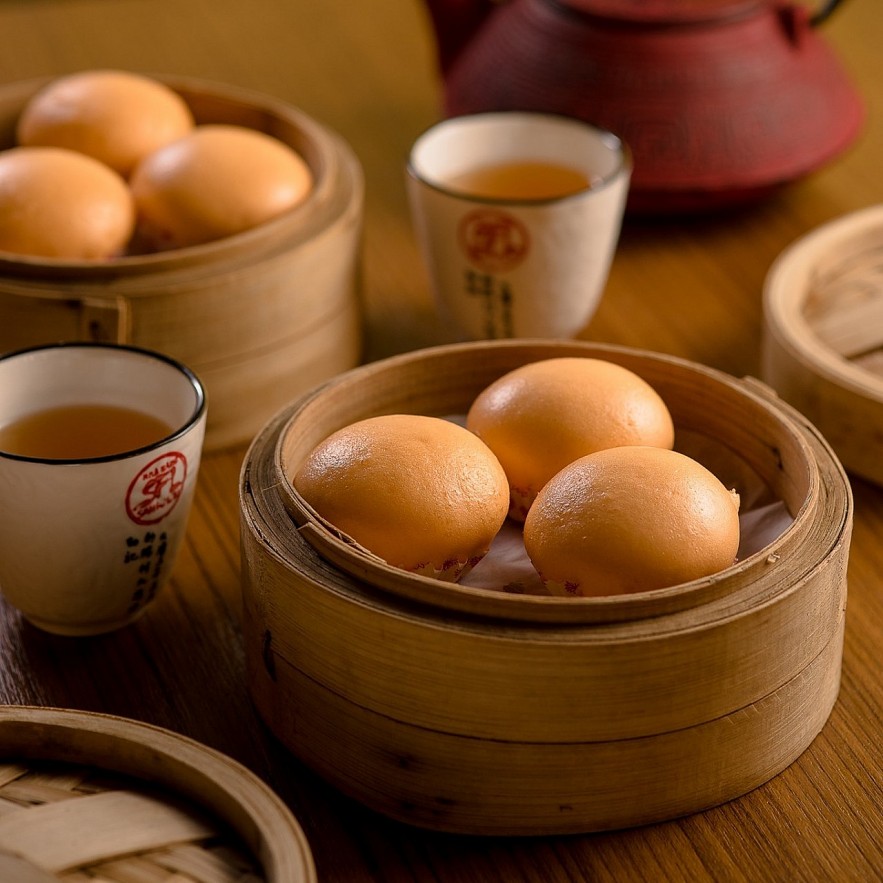 San Fu Lou's dumplings. Photo: San Fu Lou
The majority of diners coming to San Fu Lou appreciate the taste of shrimp dumplings, scallops, or steamed chicken feet.
In particular, the dumpling here has an outer shell that is processed inside, tough, flexible, and has a pleasant taste. However, the only negative point I see is that the dim sum menu is not as extensive as many other places.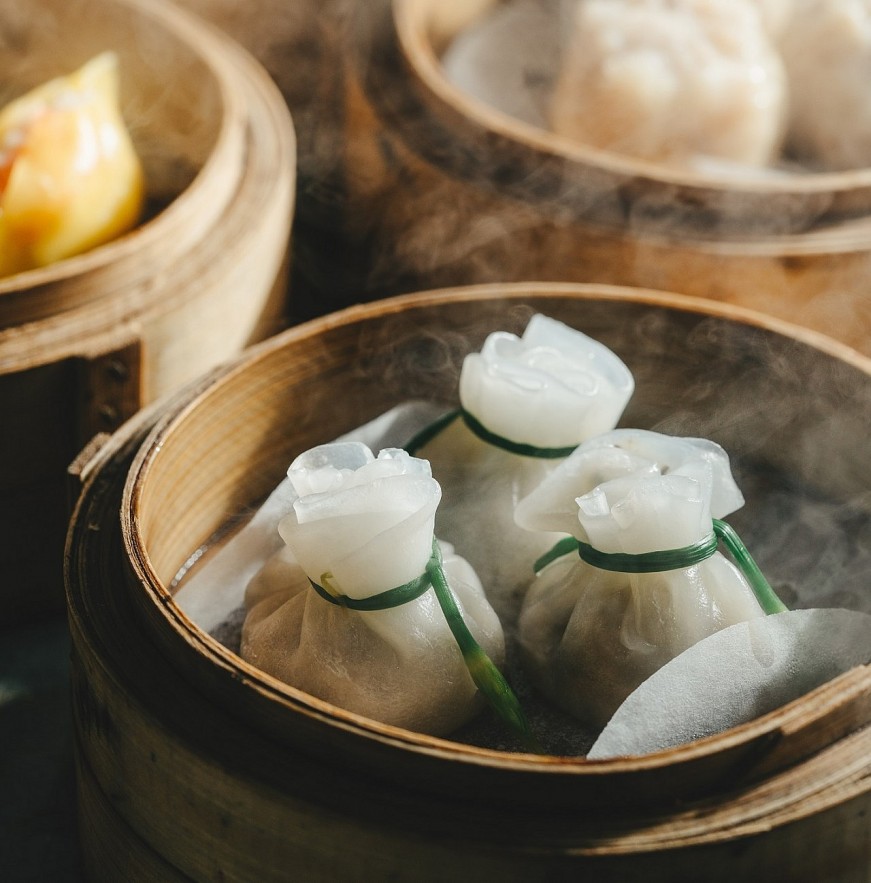 San Fu Lou's dumplings. Photo: San Fu Lou
In addition to dim sum, customers can enjoy hot pot, roasted duck, dry noodles, noodles, seafood, porridge, fried rice, etc.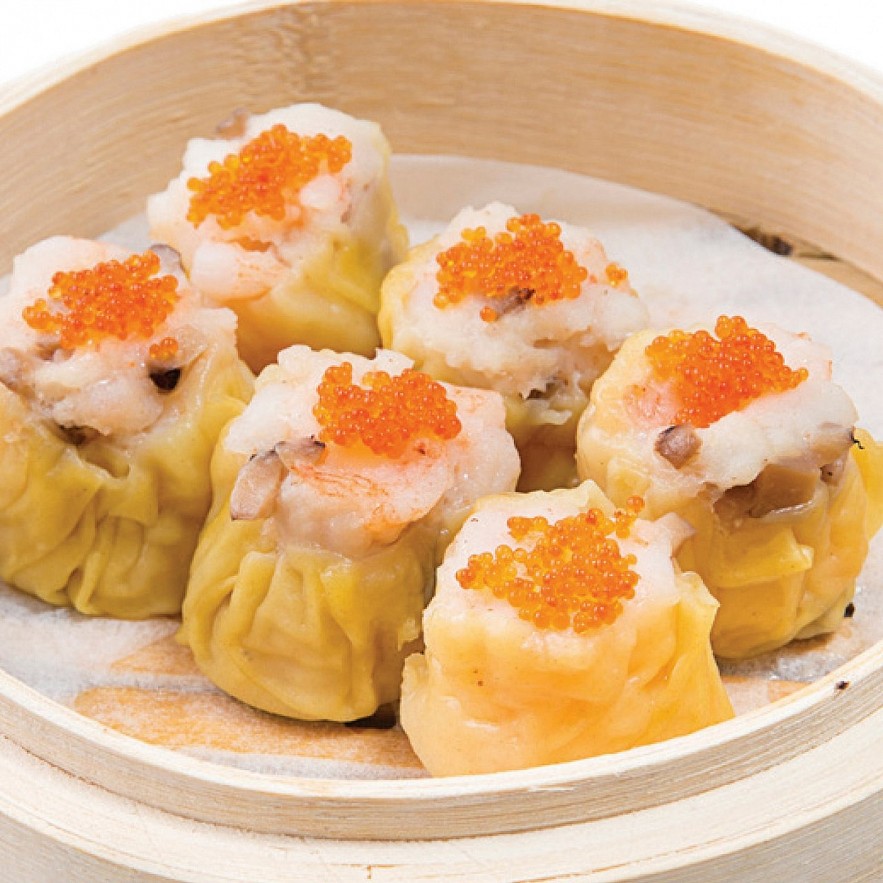 San Fu Lou's dumplings. Photo: San Fu Lou
In the central downtown, you can visit San Fu Lou restaurants on Le Lai, Le Thanh Ton (District 1) or Song Hanh Street (District 2). Opening hours at each address are different, you should check the time in advance with each location.
Dim Tu Tac - Various Locations
Opening time: 10 AM - 9 PM
When visiting restaurants, it is recommended that the customer should book a table in advance to get the best service. The space here is luxurious, polite, and cozy, suitable for every kind of meeting.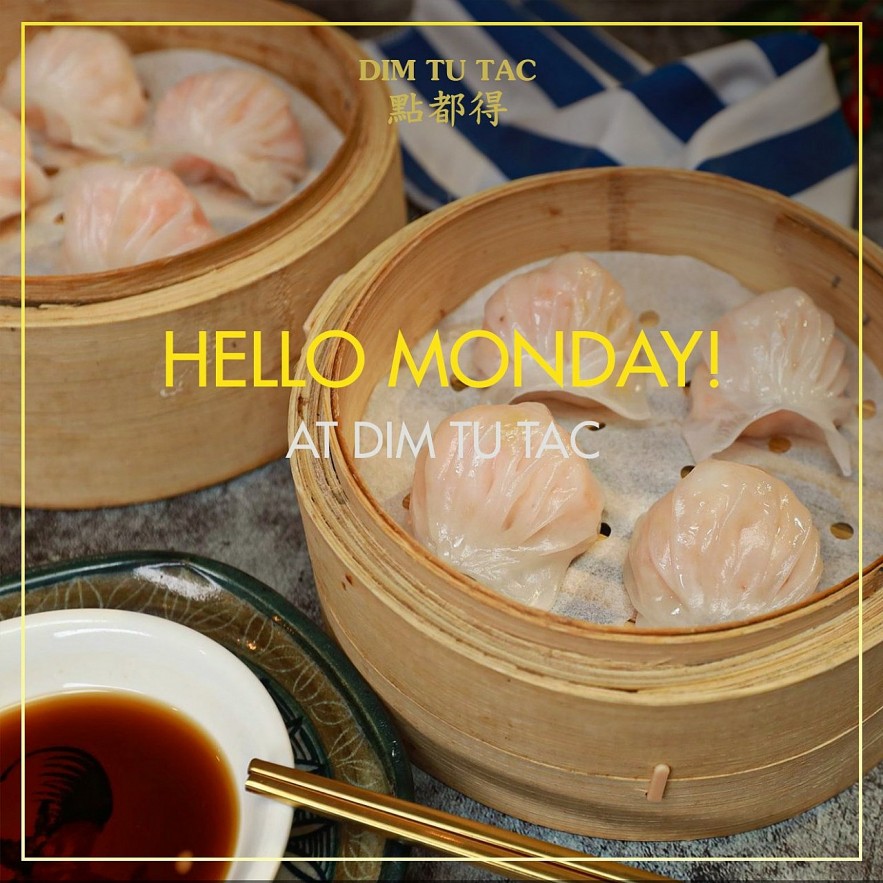 Dim Sum at Dim Tu Tac. Photo: Dim Tu Tac
The food portion of the restaurant is quite large, beautifully presented. The dim sum is a highlight of Dim Tu Tac, the price is slightly higher than some other places but the quality is commensurate. Hot dim sum is really moist with thin wrap, fresh filling. In particular, fresh shrimp dumplings is the most-picked dish by the customers.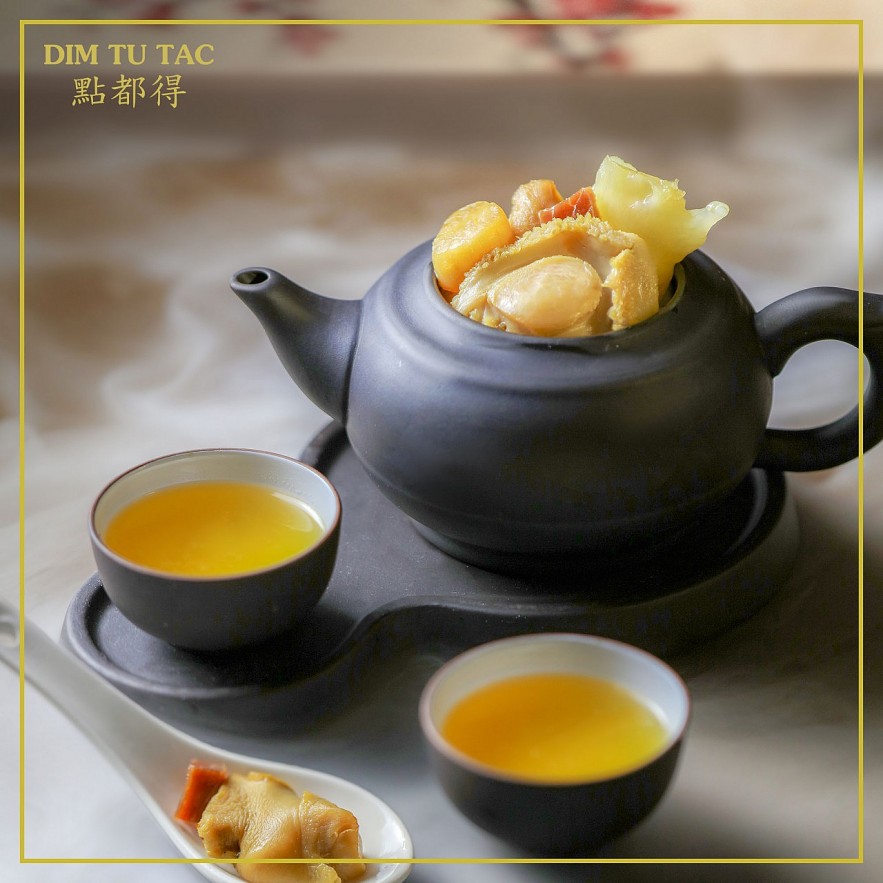 Kungfu soup. Photo: Dim Tu Tac
Because the dim sum might not be served in the evening, customers could order dishes with rice such as imperial ribs, Sichuan tofu, roasted salted pepper crab, and fried stick beans. Luckily the dishes were all quite to my taste. You can top it off with a dessert called Mango sago (Chè Dương Chi bột báng) which is considered better than some places by the customers and food reviewers.
The restaurant is often crowded on holidays or weekends so you really should book a table in advance. If you are in District 1, you can come to Dong Du, Le Loi.
Yu Chu - Hai Ba Trung, District 1
Opening time: 10:30 AM - 2 PM and 5:30 PM - 9 PM
To enjoy the dim sum buffet, you should try Yu Chu which is located in the center of District 1. Diners can enjoy dim sum with many different flavors and with the buffet option, there are so many dim sum dishes for you to choose.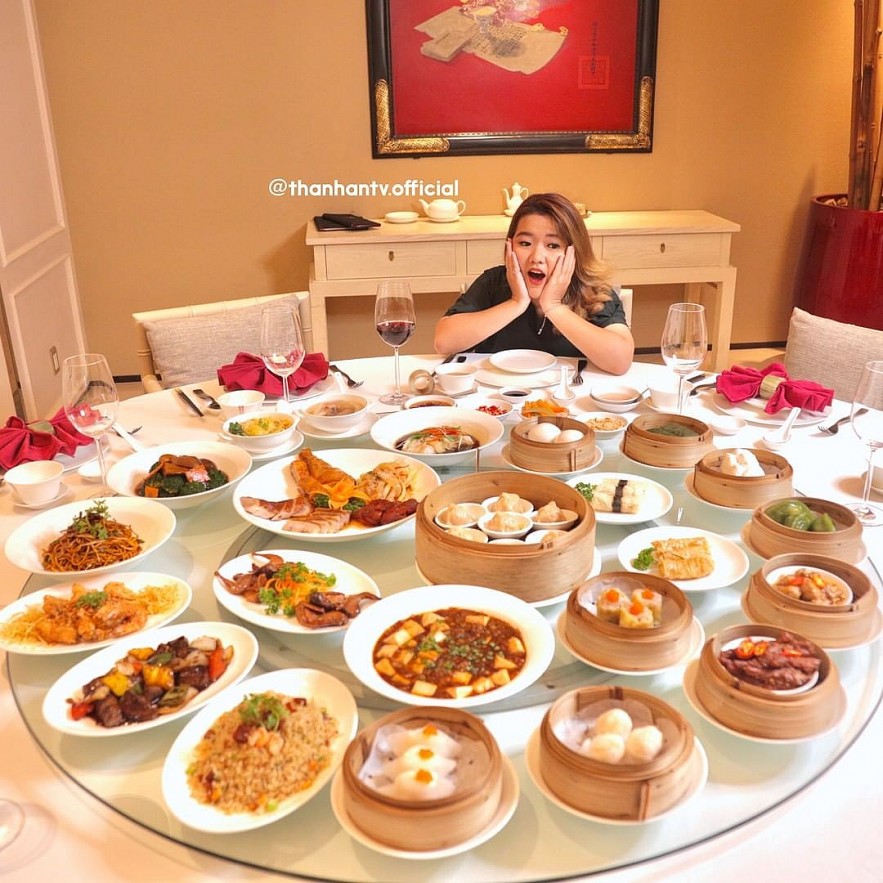 All – You – Can – Eat Dinner is available from 5:30 pm to 9:00 pm. Photo: Yu Chu
Coming here, you can try the lunch and dinner dim sum buffet with different prices. The lunch buffet costs 498,000 VND per person with 38 dishes. Dinner buffet serving 54 dishes, priced from 598,000 VND per person, excluding drinks.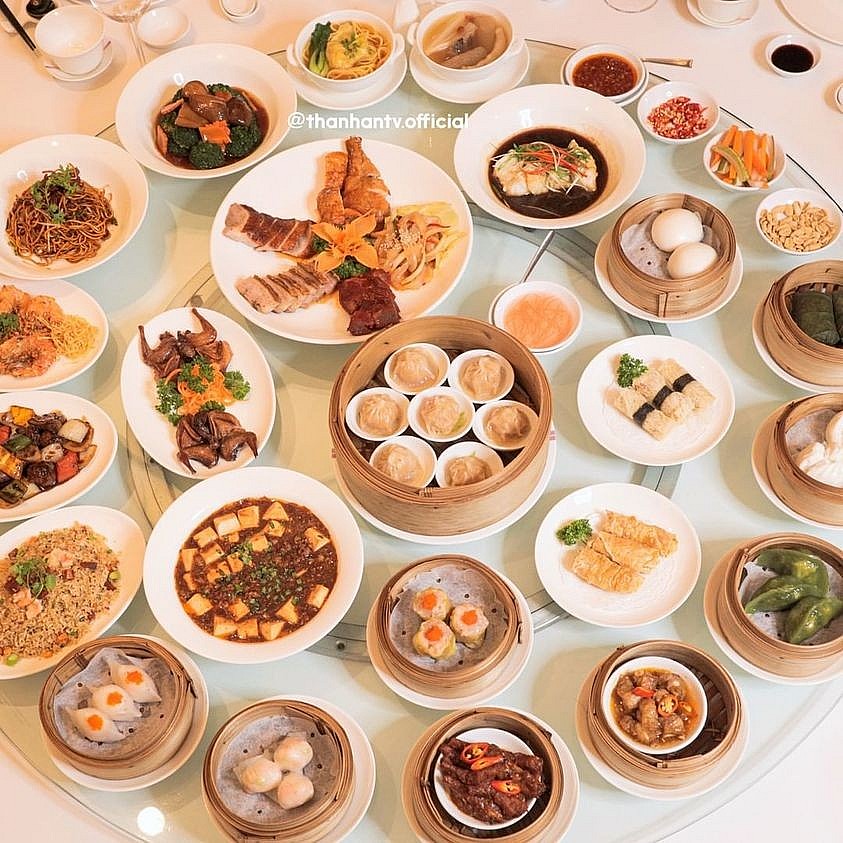 a hearty get-together meal at Yu Chu to rediscover the quintessence of Cantonese cuisine will be an interesting choice.
Diners regard the dim sum here as fairly typical, with a decently thick wrap. Scallop dumplings are the most popular meal in Yu Chu.
Try these dishes to express your thoughts on these eateries and become your own culinary critic.
Bon appetite!
Zing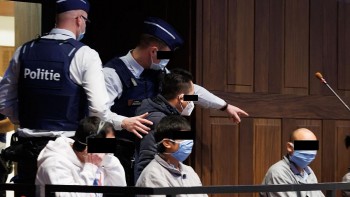 Overseas Vietnamese
Belgian court sentenced smuggler organization over 39 Vietnamese victims found dead in sealed lorry container in Essex.