Cat Ba Listed Among BuzzFeed's Must-visit National Parks
Cat Ba was named among 10 other national parks worldwide as "need to be added to bucket list as soon as possible" by an American website.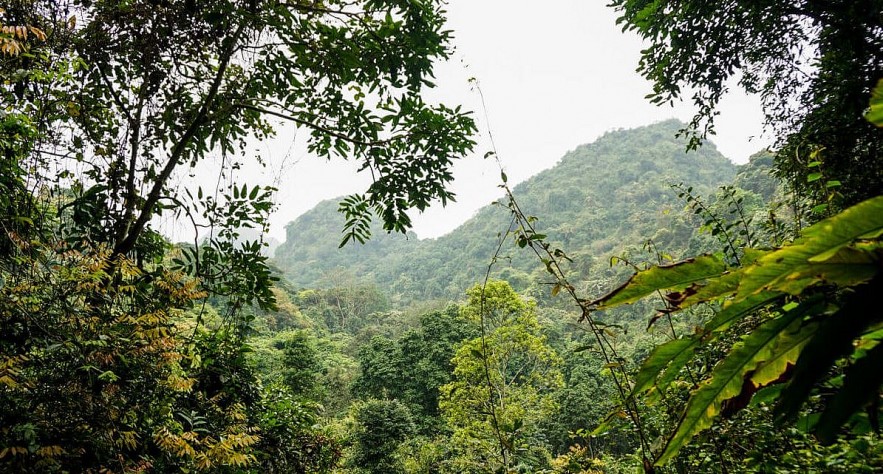 Cat Ba national park (Photo: Expatolife)
BuzzFeed, an American website, published a list of "11 national parks around the world that you need to add to your bucket list ASAP" on Sept. 22, which includes Vietnam's UNESCO-recognized Cat Ba.
"If you weren't already dying to visit Vietnam, Cat Ba National Park is a great reason. It's located in Ha Long Bay, a popular tourist site known for small cruises, where limestone karsts abound. Cat Ba is a biosphere reserve home to a number of diverse plants and wildlife," the article writes.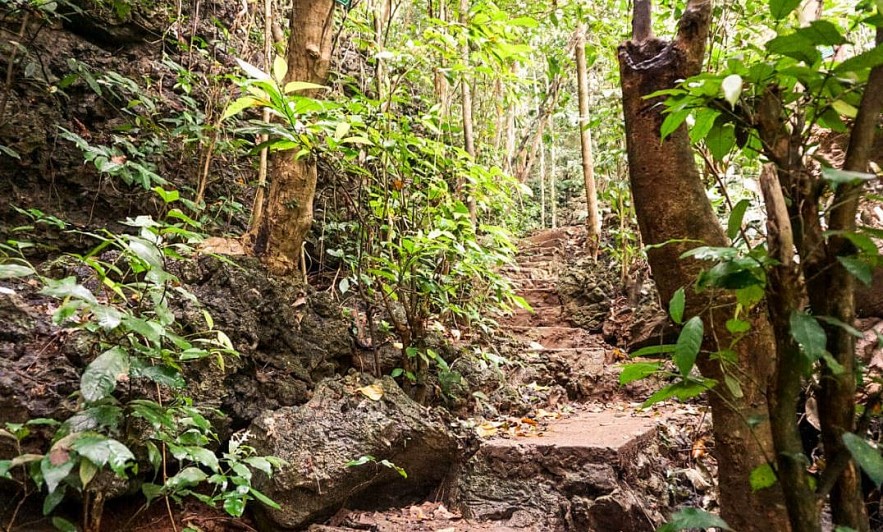 (Photo: Expatolife)
Located 45 kilometers to the east of Hai Phong City and just 25 kilometers from world-famous Ha Long Bay, Cat Ba National Park, established in 1986, was the only Southeast Asian representative to break into the list. According to the news site, the best time to visit the national park is between April and May or from September to November.
Cat Ba covers some 17,362.96 ha, of which 10,912.51 ha are terrestrial ecosystems (islands) and 6,450.45 ha are marine ecosystems. The Park is situated in the Cat Ba Archipelago which consists of 366 islands. It is about 45 km east of Hai Phong City, 150km south-east of Ha Noi, and borders Ha Long Bay to the north. Cat Ba National Park is at the heart of the UNESCO Cat Ba Archipelago Biosphere Reserve and it shares the distinctive scenic beauty of the Ha Long Bay Area, a UNESCO World Heritage Site. The Park is also home to a diverse range of terrestrial and marine life.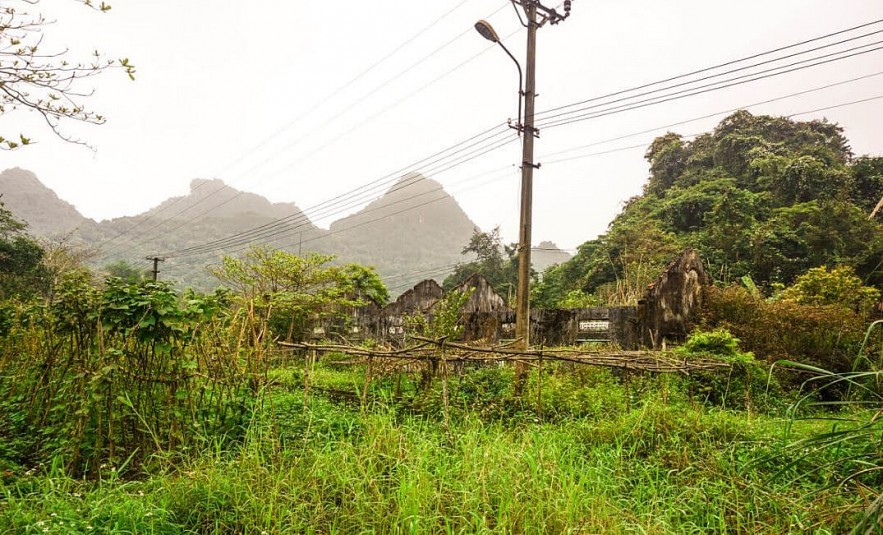 (Photo: Expatolife)
Cat Ba National Park is a tourist attraction to millions of domestic and overseas visitors. Coming to the Park, travelers can enjoy the beauty of the vast landscapes and seascapes. Visitors can choose to relax on isolated beaches in Lan Ha Bay, trek through the primeval tropical rain forests or mangrove forests, discover many unique animal and plant species, and immerse themselves in the local culture.
Other famous names around the world included on the list were Zhangjiajie National Forest Park in China, Yala National Park in Sri Lanka, Banff National Park in Canada, Fiordland National Park in New Zealand, and Cinque Terre National Park in Italy.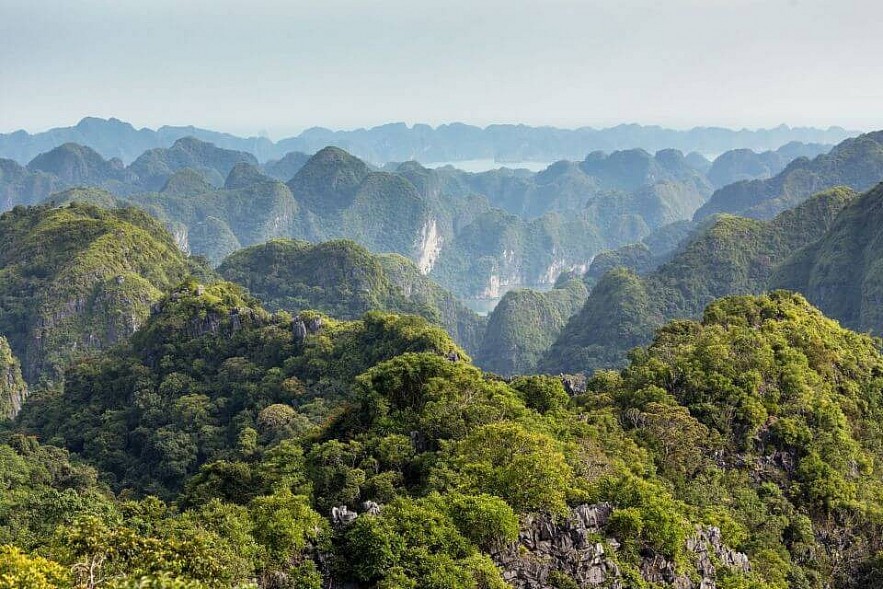 (Photo: Sea Pearl Cat Ba)
Tips to visit Cat Ba National Park
When to visit: Cat Ba National Park is good to visit year-round with mild temperatures within 25°C and 28°C. However, its peak season of tourism is between June and July to avoid the hotness of summer.
How to get to Cat Ba: There are a variety of buses departing from Hanoi Old Quarter that can take you to Cat Ba Island. Traveling time is around 3.5 hours on average and ticket prices vary between VND 250,000 (US$ 11) and VND 300,000 (US$ 13), according to Expatolife.
Entrance Fee: The ticket price for Cat Ba national park is VND 80,000 (US$ 3,5) for adults and VND 60,000 (US$ 2,6) for a child.
What to pack: If you plan to visit Cat Ba National Park, it is recommended to bring water, good hiking shoes, insect repellent, first aid kit, light snacks.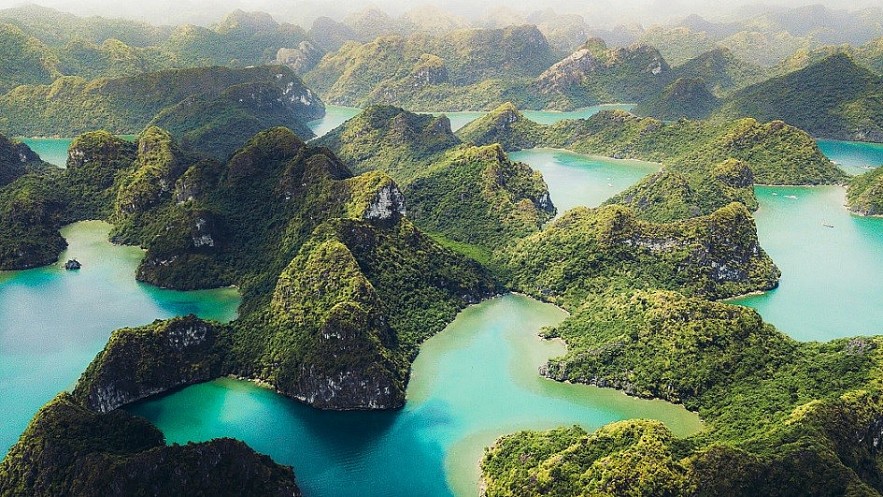 Photo: BuzzFeed
Photo: BuzzFeed