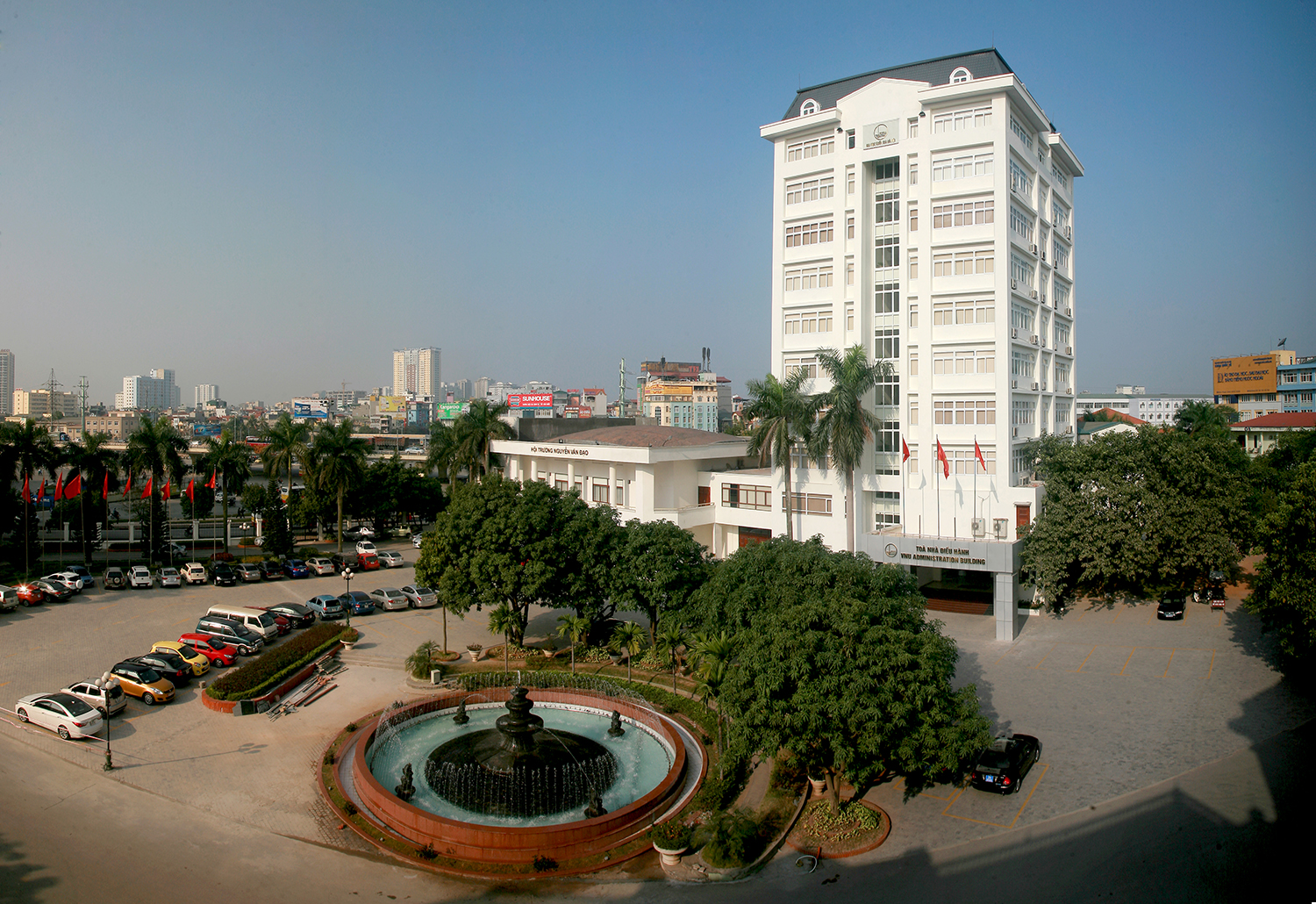 Vietnam National University, Hanoi
Vietnam National University ranks 1st in Vietnam, 17th in Southeast Asia, 237th in Asia, and 1000th worldwide (up 96 places compared to the ranking result of July 2020), Lao Dong (Labor) newspaper reported.
In the first ranking time of 2021, Webometrics changed the ranking method compared to the previous times. Specifically, it removed the "Presence" criterion and increase the proportion of the "Excellence" criterion by 5% to 40% from 35% in July 2020.
VNU ranks 17th in Southeast Asia and 1000th worldwide. Photo: Webometrics.info
Vietnam National University ranks the 1651st, 1115th and 1096th (rises from 1987th, 1507th and 1131th) in terms of Visibility, Openness and Excellence respectively. These indicate the VNU's comprehensive development in the quality of international scientific publications, the extent of academic diffusion as well as the influential scope of the online resource system.

Indicators of Webometrics ranking. Photo: Webometrics.info
Webometrics Ranking of World Universities also known as Ranking Web of Universities is a ranking system for the world's universities based on a composite indicator that takes into account both the volume of the Web contents (number of web pages and files) and the visibility and impact of these web publications according to the number of external links (site citations) they received. The ranking is published by the Cybermetrics Lab, a research group of the Spanish National Research Council (CSIC) located in Madrid.
In 2020, Vietnam National University for the first time appeared in the Ranking of Asian universities by Times Higher Education magazine (THE Asia published on June 4, 2020). With the 201 - 250 place range, the school top in Vietnam in the overall ranking and had the highest score on important criteria such as Teaching, Research and Internationalization.
It is currently the only university in Vietnam entering the 801-1000 place range in THE World University Rankings 2021.
It was also included in the 101-150 place range in the " Quacquarelli Symonds Top 50 Under 50 2021" ranking. This marks the first time that one university in Ha Noi made a debut in the list.
Vietnam National University, Hanoi is considered the largest university in the North of Vietnam which has played a crucial role in undergraduate education as well as scientific researches in Vietnam for a hundred years of its history. The school has been officially re-established and named "Vietnam National University, Hanoi" in 1993 from the former name University of Indochina ("Universite Indochinoise" in French) opened by French colonial in 1906.
The university is known for its tradition and prestige in high-quality education and training. Every year, VNU produces more than 5,000 bachelors, 2,400 masters, and 200 doctors graduating from 108 undergraduate programs, 121 master programs and 112 doctor programs in natural sciences, technology, economics, social sciences, and humanities, education and foreign studies, etc.
Malie Nguyen