Vietnamese university retains in the list of leading institutions worldwide
Vietnam National University, Hanoi retains in the list of 1000 leading institutions in the world, according to the latest World University Rankings 2021 by the UK's Times Higher Education (THE).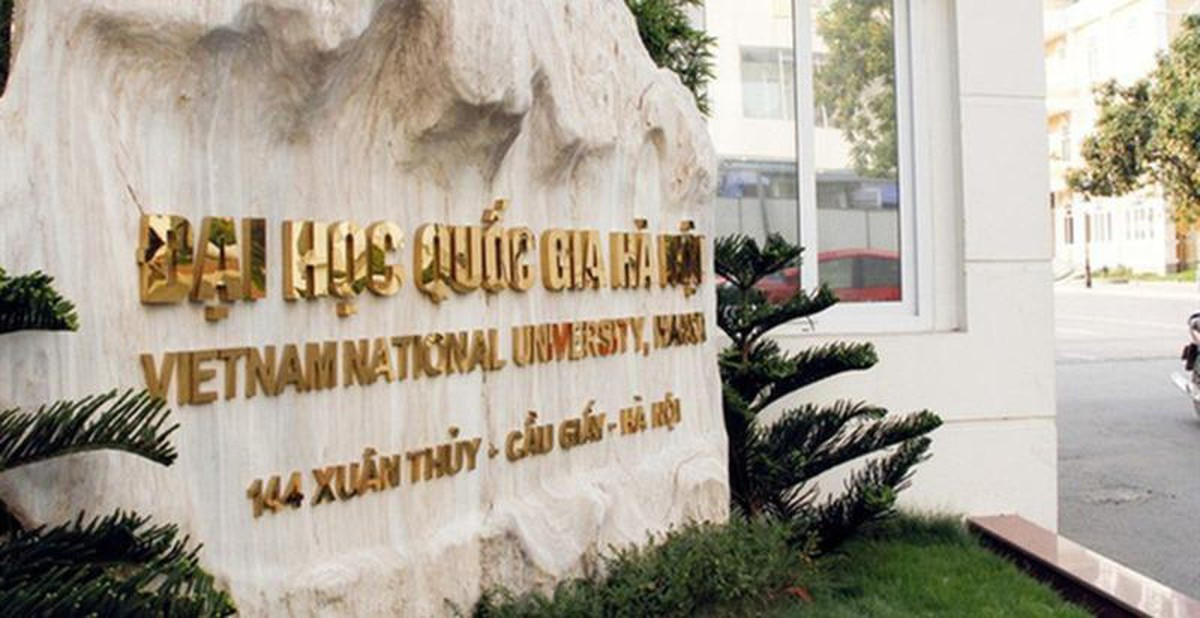 Vietnam National University, Hanoi
Moreover, the 1001+ list also witnesses the inclusion of two other institutions from the nation, including the Hanoi University of Science and Technology and the Vietnam National University in Ho Chi Minh City, according to VOV.
The latest version of the World University Rankings includes more than 1,500 universities from across 93 countries and territories, therefore making them the largest and most diverse university rankings table to ever be published.
The results of the table are based on 13 carefully calibrated performance indicators that measure an institution's performance across four areas, namely teaching, research, knowledge transfer, and international outlook.
This year's ranking analyzed over 80 million citations across 13 million research publications and included survey responses from 22,000 scholars.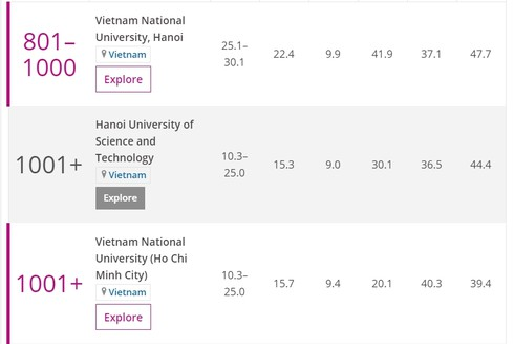 Photo: VOV
The University of Oxford tops the ranking for the fifth consecutive year, followed by Stanford University and Harvard University. China's Tsinghua University, leading Asia, broke into the top 20 for the first time. The Southeast Asia's number one National University of Singapore ranked 25th overall.
The U.S. claims a record eight places in the top 10. There are also 141 first-time entrances in the rankings this year.
In 2019, Vietnam National University along with the Hanoi University of Science and Technology.were also honored in the top 1000, while VNU HCMC ranked outside.
Times Higher Education World University Ranking is an annual publication of university rankings by Times Higher Education (THE) magazine, specialized in higher education.
On the same day, Quacquarelli Symonds (QS), a UK-based education organization has also released its world university rankings showing that Vietnam National University in Hanoi has been included in the list of top 801 to 1,000 universities globally, marking the third consecutive year the university has received this recognition.
Notably, the Vietnamese university has made it into the top 101 to 150 universities under 50 for 2021 by QS, which ranks the world's best universities founded within the past 50 years.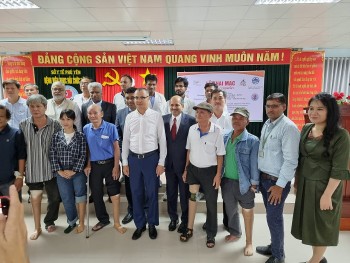 Friendship
This is the 5th time the Jaipur Foot Artificial Limb Fitment Camp has been held in Vietnam since 2018 by the Indian Ministry of Foreign Affairs, Indian agencies and organizations.