Vietnamese student gains scholarship of top Australian university
Two years after achieving the perfect score of 36/36 in ACT (American College Testing), Vu Anh Thai, 18, Hanoi-based, wins a scholarship worth 40,000 AUD (US$29,447) from the University of Sydney, Australia.
In mid-November, Thai received the information from the University of Sydney that he would be granted the highest scholarship in Southeast Asia. According to Times Higher Education, the University of Sydney ranks the 51st in the list of top universities in the world and the 2ndin Australia (after the University of Melbourne), VNExpress reported.
"When applying for the scholarship, I was not too hopeful. I exploded with joy as knowing the result", Thai said.
Thai applied for the scholarship last March when he was the 12th grader at Hanoi-Amsterdam High School for the gifted with specialization in English. Thai's profile was evaluated to be advantageous since he got average scores of 9.7, 9.8 and 9.8 in 10, 11 and 12 grades respectively, and got the perfect score of 36/36 in ACT making him become the person achieving the highest ACT score in Vietnam and among 0.165% in the world.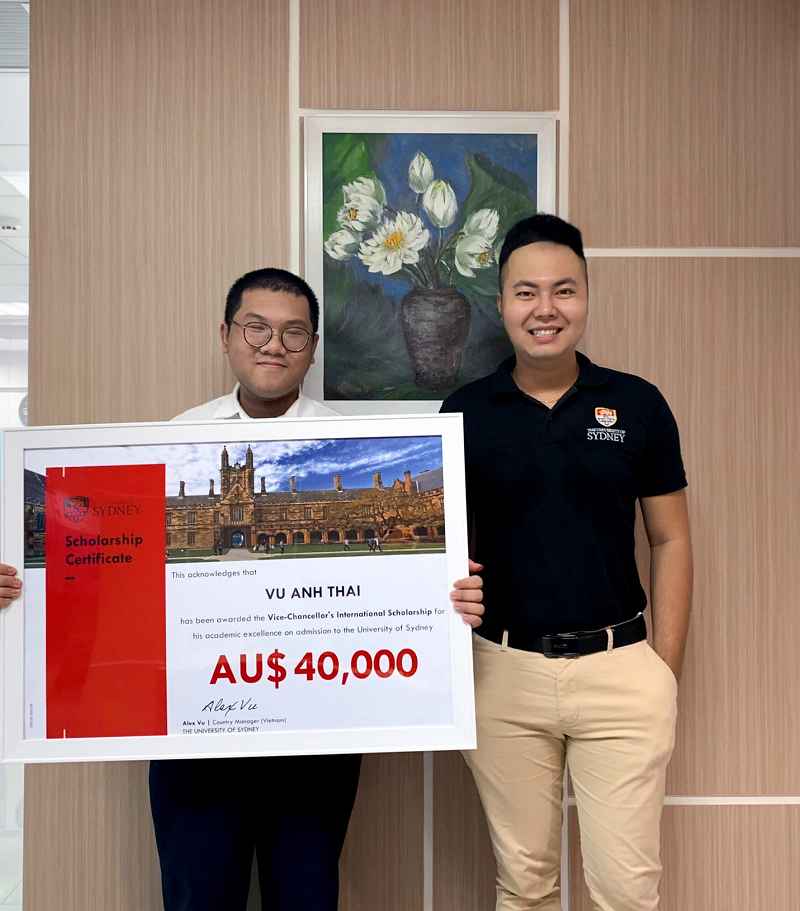 Vu Anh Thai wins scholarship worth 40,000 AUD (US$29,447) from the University of Sydney, Australia.
During years at the Archimedes Secondary School, Thai obtained many achievements in Mathematics including the gold medal at the Asian Pacific Mathematics Olympiad, Grand Champion award at the International Mathematics Contest 2015, etc. However, he decided to choose to specialize in English at high school.
Opting for specializing in English at high school, Thai had to double efforts compared to his peers. Every day, Thai listens to the radio, reads newspapers, and writes diary in English. Being good at Math assists him a lot in writing and speaking English. He has good self-study skills, thereby, attaining excellent results at many standardized exams such as 800/800 Math II, 800/800 Physics, 790/800 Chemistry, and 117/120 TOEFL.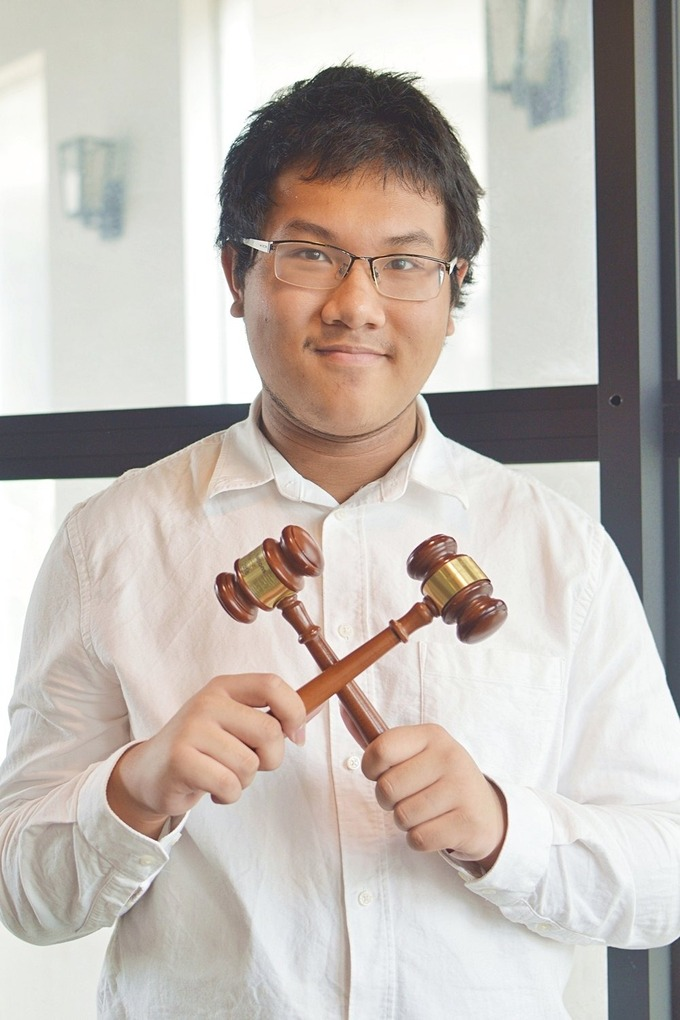 Photo courtesy of Vu Anh Thai
Thai has also actively participated in extracurricular activities. He was the Head of the Communication Department of The Classics, Hanoi Model United Nations, and Head of the Organizing Board of GART Expo 2018. He also represented Vietnam to take part in the FIRST Robotics Competition in Australia 2018.
In March next year, Thai will become a student at the University of Sydney, majoring in Software Development. Thai hopes that at the university, he could gain in-depth knowledge in the computer science field and could partly contribute to the development of the society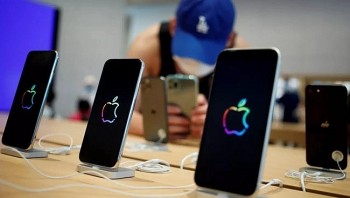 World
India exported iPhones worth $1 billion from May to September 2022, according to a Bloomberg report, but a closer look at the data shows the country is a long way from rivalling China's iPhone manufacturing chops