Beverage Giant Tan Hiep Phat Reaching Out Worldwide by Knowledge
At Tan Hiep Phat, each beverage bottle is a crystallization of the spirit of the Made-in-Vietnam entrepreneurship that carried the organic trend across the nation.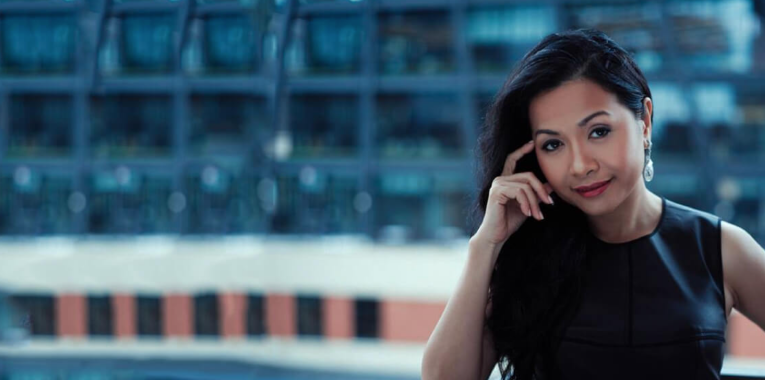 Phương Uyên Trần is a speaker, Deputy CEO of Tan Hiep Phat (THP), consultant, and author of Competing with Giants. Photo: Tai Nguyen & Moi Truong
Tan Hiep Phat (THP) Deputy Director Phuong Uyen Tran Uyen shared that since its establishment, Tan Hiep Phat's mission is to contribute to the prosperity of Vietnam by creating the nation's leading beverage brand.
"Our goal is to become one of the pioneering businesses in the food and beverage sector in the Asian market, in parallel with serving global consumers," she said.
Tan Hiep Phat's products have been exported to nearly 20 countries and territories, including especially difficult markets such as Canada, Netherlands, Australia, Korea, Singapore ... However, the above figure is quite modest compared to the potential and expectation of generations of leaders in this group as well as the founder - entrepreneur Tran Qui Thanh - when the export proportion is just expected to 10% in 2-3 next year (100 million USD, out of 1 billion USD of expected sales in 2023).
Most importantly, in the minds of many consumers, each THP beverage bottle is not only a drink but a crystallization of the desire to overcome difficulties and the spirit of entrepreneurship, an organic trend and Vietnam of miraculous stories.
And also from this book uncovered the aspirations of Tan Hiep Phat, as Mr. Hiroshi Otsuka, President and CEO of Musashi Seimitsu said: "An unmissable insight into how and why Vietnamese businesses are quietly growing into global players."
Shouldering heavy responsibility as the successor of Tan Hiep Phat, Phuong travels to many countries around the world, attending talk shows and interviews as the world famous Vietnamese woman from a US$ 5 billion business.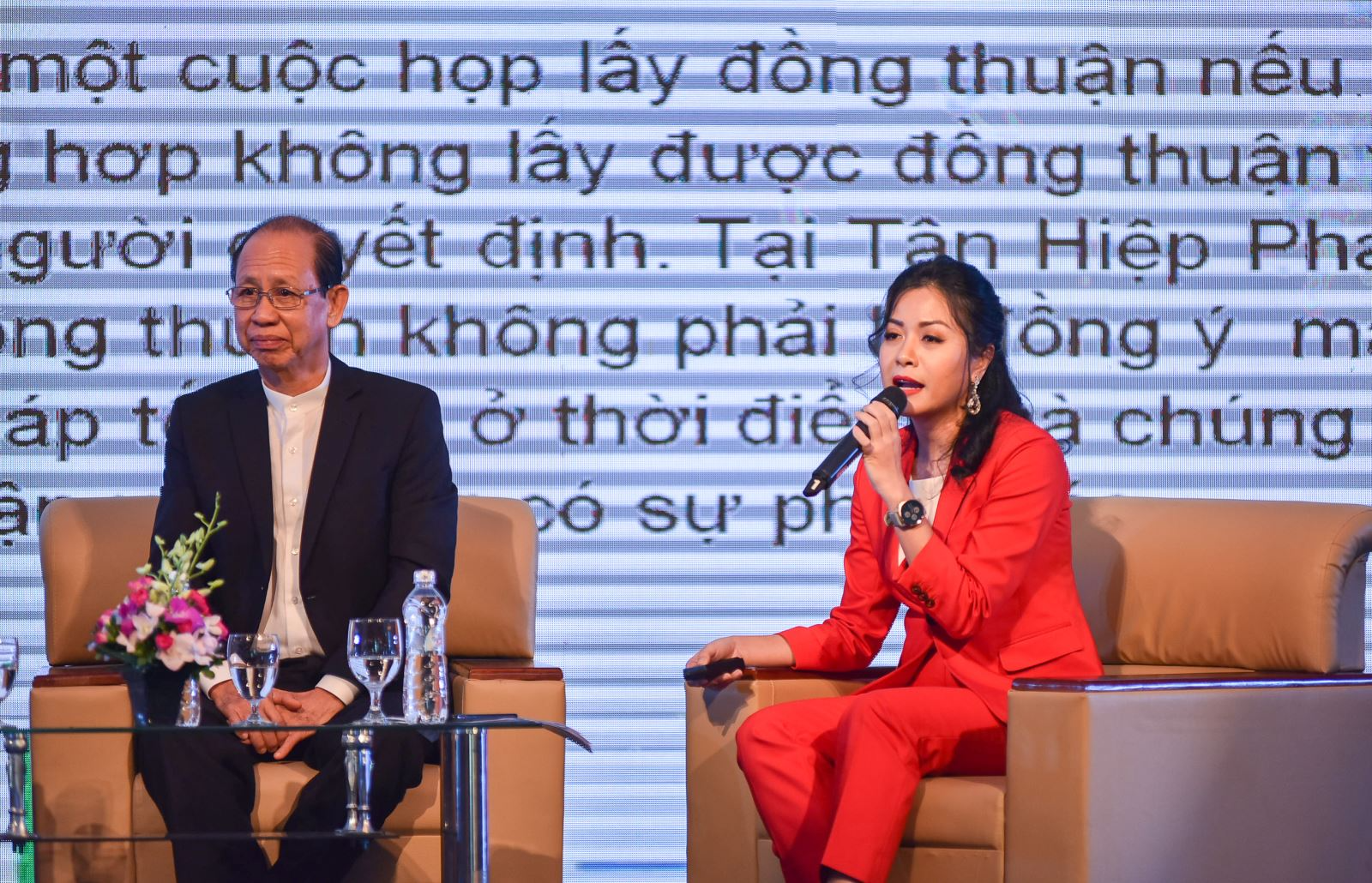 Phuong Uyen Tran- Deputy CEO of the THP Beverage Group (right). Photo: Phuong Uyen Tran
Her only focus is inspiring entrepreneurship, introducing safe and healthy natural and organic beverages to consumers.
Every year Tan Hiep Phat welcomes dozens of foreign delegations to visit - including famous names such as former Samsung CEO or other multinational corporations.
In her book, Phuong tells the story of a family of many generations of entrepreneurs - those who are not only enriching the country but also devote voluntary activities to make life better and happier.
Reaching out worldwide is the aspiration of most of the big enterprises in Vietnam. Yet, the bitter lesson of many multinational corporations shows that, if one fails, if it is annexed right at home, the dream will difficultly become reality.
"How could businesses reach farther? Not only out of Vietnam is the big sea, right at home is. Many large investors and businesses want to enter Vietnam, so domestic enterprises need to improve themselves so that they can continue to exist in the market," asked the female leader.
This is also the desire of Tan Hiep Phat's founder, Mr. Tran Qui Thanh, who has always cherished the desire to positioning Vietnam's beverage industry in the international arena.
Book author Phuong Uyen Tran has always become a diplomat and ambassador with many messages.
"My story is the story of a Vietnamese enterprise pioneering to build the best production line in the world. Currently, Tan Hiep Phat is the only company in Vietnam that owns 10 Aseptic technology lines - the most advanced automatic sterile technology."
As honorary consul of Sudan in Vietnam, Phuong Uyen Tran have the opportunity to meet and learn more about culture and international business environment.
Such knowledge is particularly important and useful for the Asian development goal that Tan Hiep Phat is striving for. Sudan is also the gateway to the African market, a future plan of this business.
Fiachra Mac Cana, an investor in Vietnam, when speaking on the BBC once emphasized if Tan Hiep Phat (or some Vietnamese enterprise) wants to boost the export of goods abroad, it should become recognizable brands. "This is a sizable challenge, and will take years," he said.
With the approach of reaching out worldwide with knowledge, with endless inspiration of the spirit of overcoming difficulty, towards natural drinks, Tran Uyen Phuong is helping Tan Hiep Phat brand become attractive, reliable and easy to recognize in the minds of consumers in international markets.
About this, THP Founder Tran Qui Thanh affirmed he could do: "Speaking of Toyota, people immediately think of Japan. I hope that when the name Tan Hiep Phat is mentioned in the future, the public will automatically think of Vietnam.
About Phuong Uyen Tran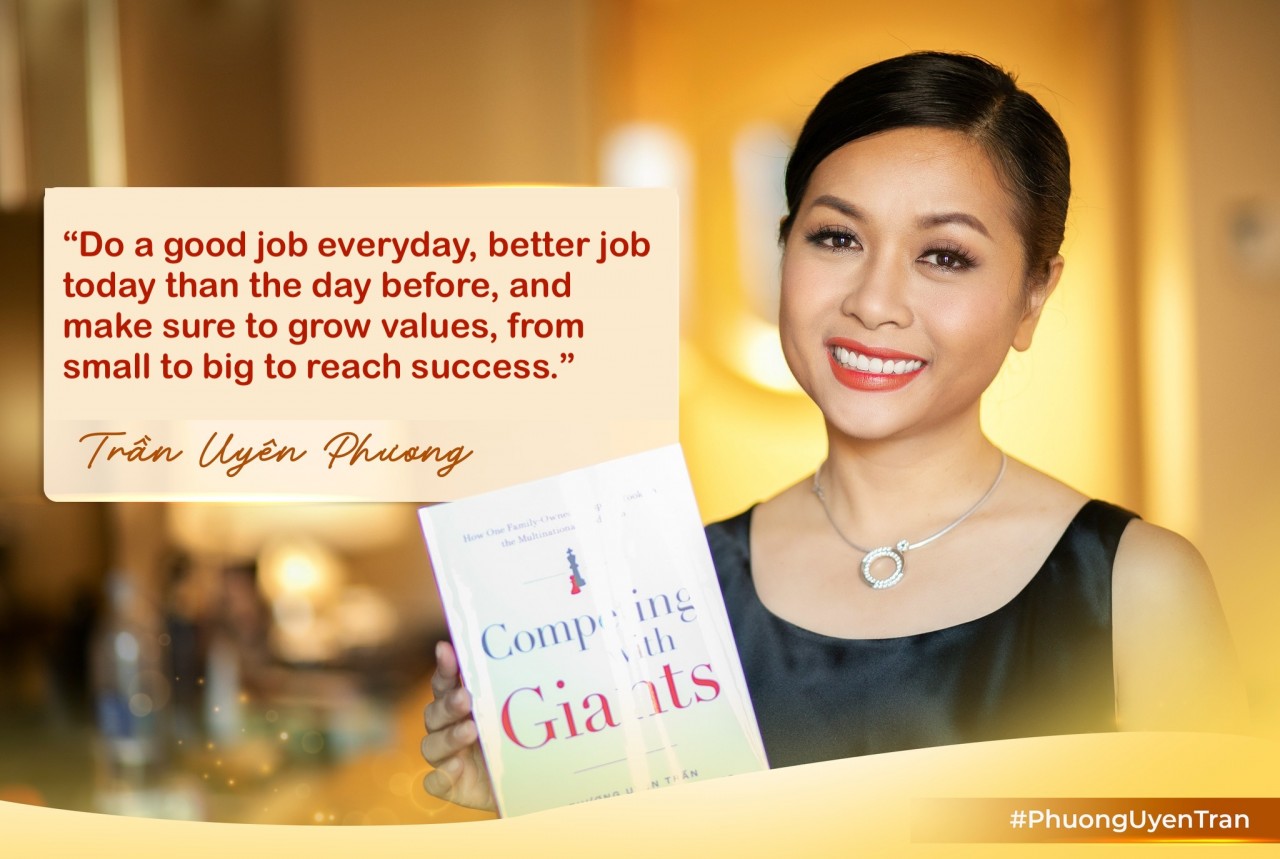 Photo: Phuong Uyen Tran
Working as a powerful businesswoman, Forbes published author, Phuong Uyen Tran is a model of success in Vietnam.
Her writing, including "Competing with Giants" book, and her latest articles are to advise and inspire young people to start up, overcome challenges and reach out to the world. It is the story of a little girl taking great responsibilities for a corporation and devoting herself to society.
Started working at Tan Hiep Phat in 2004, now Phuong is the Deputy CEO of the Group. Phuong is responsible for Tan Hiep Phat's overall procurement, domestic and international marketing, public relations, and corporate social responsibility programs.
Phuong is an executive of the Beverage Association of Vietnam. She also sits on the executive committee of the Young Presidents' Organization (YPO) Vietnam chapter where she ranks as the youngest woman to have been accepted globally when she joined in 2007.