Bich Ngoc Tran: Great Leaders Must Focus on People
For the female leader, competence, in fact, is present at the family company thanks to the leader's perspective.
"Since you are an employee, you must have leadership capacity. That is self-leadership," said Tran Ngoc Bich, Deputy CEO of Tan Hiep Phat Beverage Group. Photo: Bich Ngoc Tran
THP has gone through a 25-year period, Tran Ngoc Bich, Deputy CEO of Tan Hiep Phat Beverage Group (THP) shares with VNT reader. In the near future, she believes leadership is what makes the difference in the company's culture.
Bich finds that, when thinking about family businesses, the public often thinks of incoherence and the lack of competitiveness. For example, leaders use people in their family, so the hiring process is not necessarily fair.
For the female leader, competence, in fact, is present at the family company thanks to the leader's perspective.
"At THP, there are only two types of people: those who are capable and those who have no outstanding ability but have a good attitude. Everything must be very clear, not measured by something as general as connections or family relationship,"
Operating a large organization, with the responsibility of ensuring product quality, must be under constant pressure to renew itself in order to be competitive and become better. Ngoc Bich Tran strictly refrains from using family connection in workplace because that will definitely make the company unsustainable.
From 2019 onwards, THP has a special transformation in organizational culture, especially leadership culture.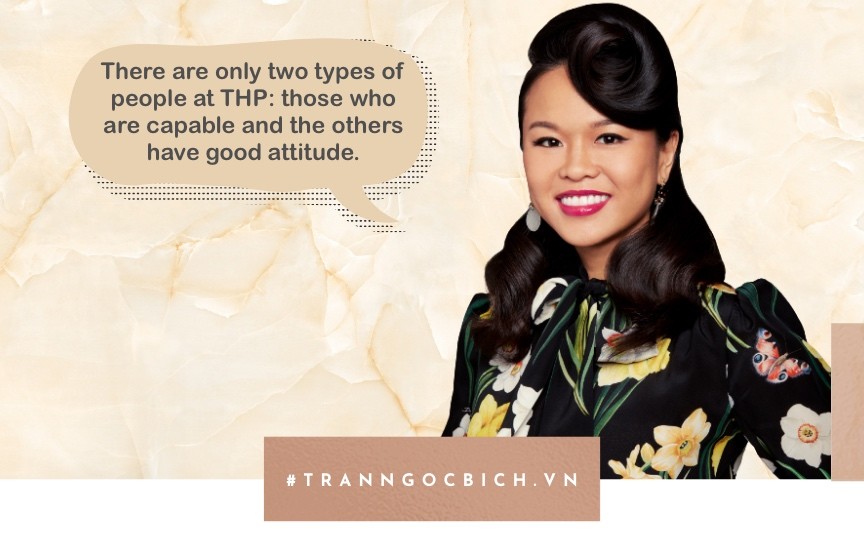 Photo: Bich Ngoc Tran
This year, the company went with a major partner in the world, DDI, to research and develop leadership capacity.
"We chose DDI because they have what THP needs: to develop leadership capacity, they must clearly describe the expected behavior of leaders. DDI does that well," said Bich.
While many companies in Vietnam pay attention to building leadership capacity, THP not only has a set of leadership competencies already in place, but also update them to match the standard of strategic competencies.
DDI has a research center that helps THP analyze each behavior one by one. For example, the competence of communication will not be generally communication, but in particular is the capacity to listen and communicate. The specificity helps the development capacity of the personnel become faster.
More, the company will help you develop that capacity, from which there is a roadmap for you to go up to the position of General Director. It is a seamless process with 5 levels, from the lowest position to the top leadership, with clear requirements, descriptions, and expectations.
Leaders themselves must set an example, spend time bringing value to the employees at THP.
Bich was greatly influenced by General Director Tran Qui Thanh, whom she likes to call Boss Thanh.
She remember one management course has 3 levels of tuition fees: VND 600,000 VND, VND 1 million and VND 7 million VND. For VND 7 million, students can sit at VIP seats, have lunch with lecturers for private advice. Boss Thanh chose VND 600,000 package, saying "that's okay".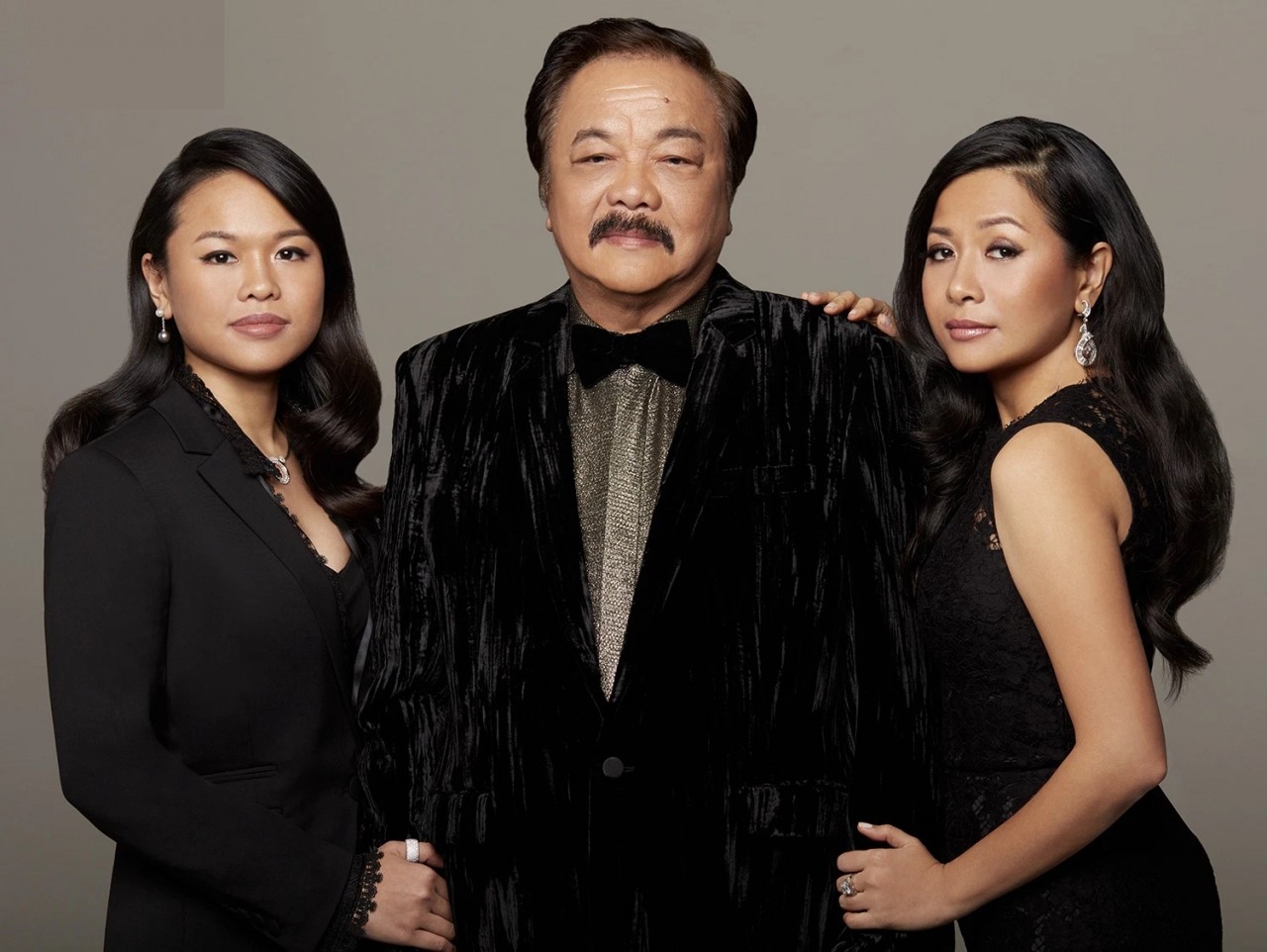 "At THP, your boss inspires you to face failure. Allow yourself to fail but fail only once,". Photo: Ngoc Bich Tran
Boss Thanh brought the course for 10 THP senior positions. Bich looked at the course content and found it very basic, it is something she already learned. Bich thought she did not have the time for it and will pass it on for other people.
But the boss was determined to go, because he want to learn again. So Bich also went to see what he learned. Seeing the boss's determination to learn, 20 other managers in the company also joined by paying for the course with their own money..
Going to the class, the lecturer immediately invited Boss Thanh to sit in a VIP seat . One day, the teacher was talkin about cyclical crisis. Bich thought to herself, many entrepreneurs of Thanh's generation have lost their jobs after these cyclical crises, fortunately, Boss Thanh survived.
After the morning session, Bich turned to ask the other if they had learned anything. You all say "This is something people teach a lot, our company also teaches employees, nothing new". Boss Thanh had a different idea. he said "The course is good, help me review my knowledge to see if I am missing anything".
Boss Thanh is a very open person, a person who always sees everything as an empty glass, always looking to see if there is anything new. The boss told Bich: "It is ok that you fail. The most important thing is never to repeat your failure". The boss determined that one must find the reason why he/she failed and work on it, never hide from it.
Change is never easy. It is time-consuming and requires cooperation of every department, every employee, etc.
"If the employees have any difficulty and don't know how to solve it, you must guide them. If they know how to, then you have to empower them. If they have no will power, it is the leaders's job to encourage. That is also the leadership principles of THP," said Bich.
At THP, leaders treat employees as family member, brothers and sister, special customers. Every action taken by a leader must have a positive effect. Never execute what does not positively affect the employees.From 2020 onwards, every person at THP must be a leader.
That was only part of what Bich learned. It is a person who is very willing to fail, dare to fail to be able to achieve great success. But only fail once and the ability to learn is enhanced.
Such lessons make Bich no longer think about giving up when facing a certain difficult situation.
"The competition is different now, it's not a game of big fish eats small fish anymore, but fast fish eats slow fish. So the only way for the team to grow is that each personnel must be very dynamic, able to orientate the customers to make decisions. This will ensure THP survive and thrive through a new phase, creating a foundation for 100 years to come. That is also the reason THP builds a leadership development training system to support our brother and sisters on their new path.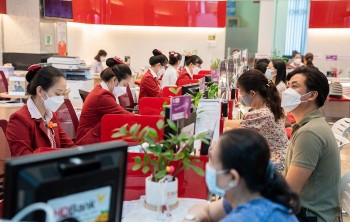 Economy
Vietnam Business & Weather Briefing (August 12): Air passengers reach a record number in July, seafood exports expected to reach 3 billion USD in Q3