The premise to help THP expand scale toward exponential growth
"For us, the value in constantly assessing the present to develop innovative ideas for the future is critical to the company's health and success", said Tan Hiep Phat Group Deputy CEO Phuong Uyen Tran.
Reinforcing the foundations
One of my father's other great skills is his ability to plan for the very long-term future and then put the processes in places to help him get there. Shortly after we hired Deloitte to sort out the SAP/ERP mess, we also hired AT Kearney to conduct an in-depth review of all our processes and help us set the stage to become a much bigger company.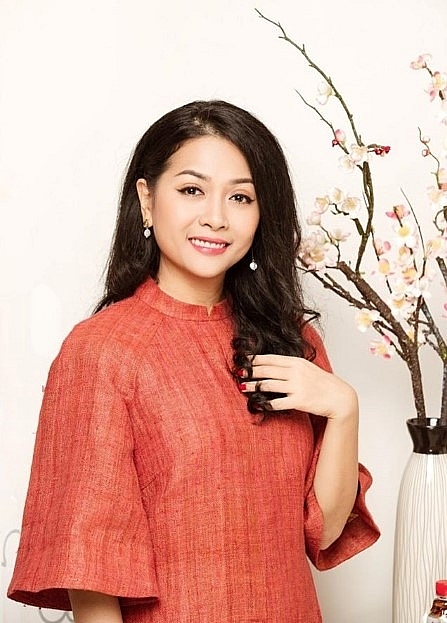 Phuong Uyen Tran/Facebook
At that point, we were experiencing linear growth. We wanted it to become exponential. AT Kearney gave us a road map to achieve it, but what we did not quite grasp immediately is that the map did not state how long the journey time should take.
We had restructured many processes, but there was no time limit on when they needed to be completed. This enabled some staff members to carry on being inefficient for twice as long as they were before. Managers were also saying they needed two to three times longer than they really did, so they would never be late completing a task.
The Vietnamese are not a naturally process-driven people. They find their own way of doing things. One look at the traffic in major cities convinces most visitors that the country thrives on organized chaos.
On the plus side, the Vietnamese are an inventive, creative people. Recent history has accentuated that. During the war, people resorted to making weapons from bamboo. After the war, import restrictions led my father to build his business from scrap parts. We are very good at making do with what we don't have.
Phuong Uyen Tran shared on her book "Competing with Giants" about her father, CEO Tran Quy Thanh, who helps attain initial success for Tan Hiep Phat to become the largest privately-owned soft drink provider in Vietnam.

He decided to make a big investment in PET bottles made of polyethylene terephthalate and aseptic technology, which keeps the whole process sterile and eliminates the need for preservatives. THP became the first company in Southeast Asia to invest in this kind of technology, purchasing a production line capable of producing twelve thousand bottles per hour.

But my father had also learned a valuable lesson from the launch of Number 1 Energy Drink. The product shortage had helped foster demand, but it had not been so good for THP's immediate bottom line. This time around—after getting the first test results back—he purchased a further five production lines capable of producing twenty-eight thousand bottles per hour. He also bought similar capacity for the pre-form bottles.

Then he set to work on the marketing campaign. One of the reasons why Zero Degree entered public consciousness so quickly was its jingle: "Không lo căng thẳng mệt mỏi, cuộc sống", or, in English, "Don't worry about stress. Cool down your life."

In Vietnamese, this runs off the tongue as easily as famous slogans such as, "Break me off a piece of that KitKat bar," do in English. Jingles have become very popular in the country as they once were in Western countries during the 1960s and 1970s. But the viral effect of social media has turbo-charged them into twenty-first century Vietnam.

Then, as it is now, Zero Degree's target market was youthful. This is not that surprising in the context of the country's demographics. As discussed in chapter 2, Vietnam has a population bulge. According to Nislsen, Millenials, like myself, account for 30 percent of Vietnam's population. We are a twenty-seven-million.
Improving working methods
I have witnessed firsthand the power of hard work and perseverance. THP Beverage Group would not be what it is today without the vision and passion of its founder, my father, Trần Quí Thanh. Watching him build this company from its humble beginnings is a testament to one's ability to create their own destiny and fight for what they want to achieve in life.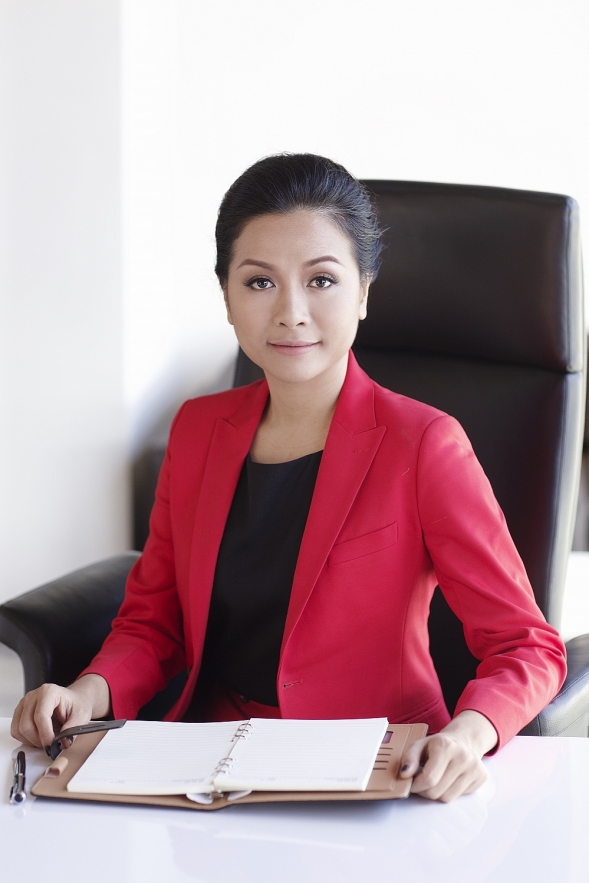 Phuong Uyen Tran. Photo: nhadautu.vn.
At THP, my family's company, one of our core values states, "Today is better than yesterday but not as good as tomorrow." For us, the value in constantly assessing the present to develop innovative ideas for the future is critical to the company's health and success.
How you conduct business today may need to change in the future. This doesn't mean the mission, vision, and values your business is built on will change. Instead, improving methods means always re-evaluating your corporate strategy and the approach you take to the four "Ps" of the marketing mix: product, place, promotion, and price. It means investing in research and development to anticipate what customers will want next or to offer them something they didn't realize they needed. It can also mean looking at how your company culture is operating and ways to increase the satisfaction and productivity of your employees.
About author Phuong Uyen Tran
Working as a powerful businesswoman, Forbes published author, Phuong Uyen Tran is a model of success in Vietnam. Phuong Uyen Tran is also a special contributor for Vietnam Times. Her writing, including "Competing with Giants" book, and her latest articles are to advise and inspire young people to start-up, overcome challenges and reach out to the world. It is the story of a little girl taking the great responsibilities for a corporation and devoting herself to society.
Zero Degree Green Tea's immediate success

The immediate success of Zero Degree Green Tea helped Tan Hiep Phat exceeded its twelve-month sales target within two months, following by many competitors followed ...