Big businesses pour billions of dong into Danang's land market
Many investors from Hanoi and HCM City is collecting land plots in advantageous positions in "bottom fishing" deals of Danang's land market.
Strong belief of the recovery in Da Nang after Covid-19
Hoang Van Tam from Hanoi frequently flies to Da Nang on weekends to seek investment opportunities there. His business as a medical equipment trader provides a stable financial source and he wants to set up a branch in Da Nang.
After a period of seeking land for his office, Tam has a better understanding about the local real estate market. Realizing that prices are relatively good, Tam decided to buy two land plots valued at VND3 billion (US$ 131,000).
According to Tam, Da Nang's land is inexpensive at this time. That is why many investors are flocking to buy land as they believe the possibility for recovery in Da Nang after Covid-19 is very high.
"It is now the time for investors to come back to the market. But they need a medium-term vision," he said.
"However, the game just fits those who have the powerful financial capability and don't have to use borrowed money," he said.
Do Manh Cuong, another investor from Hanoi is also seeking to buy land in Da Nang. He said when the market cools and the prices go down, it is time to buy land in anticipation of a new resurgence.
The sharp land price fall has helped eliminate the groups of speculators who focus on surfing investments, causing a real estate bubble. The price fall has also helped people more easily access land and houses at more reasonable prices. This was impossible in a booming market, Vietnam Insider reported.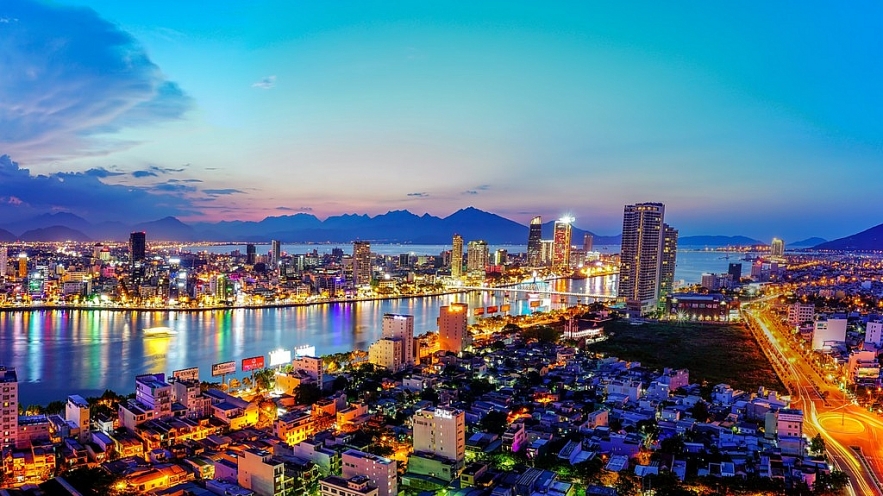 Photo: Vietnam Insider.
According to Cuong, the land hunt at this moment is understandable. But the land will be more expensive in the future when the tourism market recovers.
Many real estate trading floors in Da Nang have resumed operation after Tet holiday. On real estate forums, the average land lot offered is VND100 million more than in the pre-Tet period. The demand for land in Da Nang has begun to rise.
Nguyen Van Dinh, deputy chair of the Vietnam Real Estate Brokerage Association, said land is investors' main interest because its value is lower than townhouses, while those who have demand for accommodation are interested in affordable apartments. Market demand may bounce back anytime.
He went on to say that Covid-19 has been controlled well in Vietnam, so the Da Nang real estate market has recovered gradually in some segments, including land and affordable apartments.
Hi-tech investors and investors flock to Da Nang
Six investment licenses and one investment proposal project at Đà Nẵng Hi-Tech Park and Industrial Zones worth more than US$280 million have been granted to domestic and foreign investors, Tien Phong News reported.
The Authority of Da Nang's industrial zones and high-tech park (DHPIZA) granted an investment proposal by Arevo Inc from the US for a 3D printer manufacture project at Đà Nẵng High-Tech Park with a total investment of US$135 million in a ceremony on Tuesday (February 23)
Head of the DHPIZA, Pham Truong Son, said the project plans to produce composite and carbon fiber as well as software solutions and services for the 3D printing industry.
Arevo, based in Silicon Valley, is pioneering composite production through digitalization and automation, and the world's first high-speed additive manufacturing system capable of creating sizable, continuous carbon fibre composite structures on demand.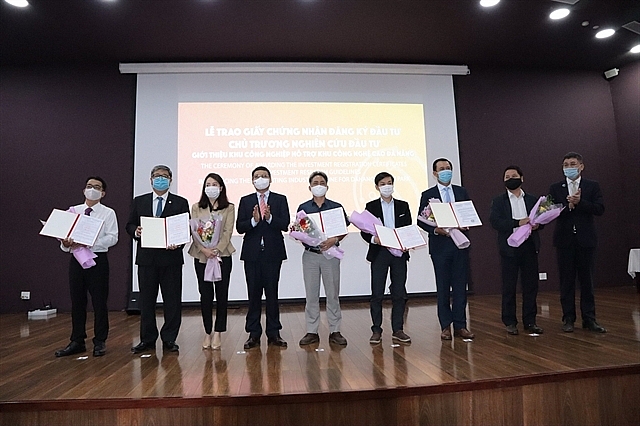 Representatives of Đà Nẵng present investment licences to seven investors at the Đà Nẵng Hi-Tech Park and Industrial Zones. More than US$280 million will be poured into the city's IZ and Hi-tech Park. Photo Quốc Dũng
Six investors, including three foreign direct investment (FDI) firms, were given licenses for their projects at the Hi-Tech Park and other industrial zones.
United States Enterprises from Silicon Valley in the US will invest US$110million in a semiconductor project at the High-Tech Park, and it will commence construction of the first phase in the second quarter of 2021 to become operational in 2023.
It will focus on machining and fabrication specialists for quartz, ceramic and silicon and other materials such as aluminum oxide, mono and poly-crystalline silicon and sapphire.
The Da Nang Investment Promotion Centre recently reported that more than 90 enterprises and representative offices of Japan are operating in Da Nang with a total investment of over 370 million USD, making up 30% of the total registered FDI capital in the city.
Most of these projects are in manufacturing wood pulp for export, restaurants, processing agricultural and farming products, fishing rods, electronic components, software and design. They provided jobs for approximately 30,000 laborers of Da Nang and made a considerable contribution to the city's socio-economic development as well as its annual GDP growth rate of 11%. Many of them tend to shift their investments to such other fields as hi-tech and high-quality services.
Since the beginning of this year, the city has granted investment certificates to five projects from Japan, together worth a total of 31.4 million USD. Currently, the city's Hi-tech Park has two FDI projects from Japan, with a total investment capital of 42 million USD. They are projects of Tokyo Keiki Inc and Niwachuzo Company. This is a good signal which will stimulate a "wave" of investment from Japan to the Da Nang Hi-tech Park.
In a visit to the city in January, the Japanese Ambassador Extraordinary and Plenipotentiary, Mr Yasuaki Tanizaki, said that Japanese corporations and enterprises always choose Da Nang as one of their important partners for investment cooperation because of the city's open and favorable investment environment. He added that Da Nang's socio-economic conditions and urban infrastructure meet the requirements of enterprises from his country, Vietnam Plus reported.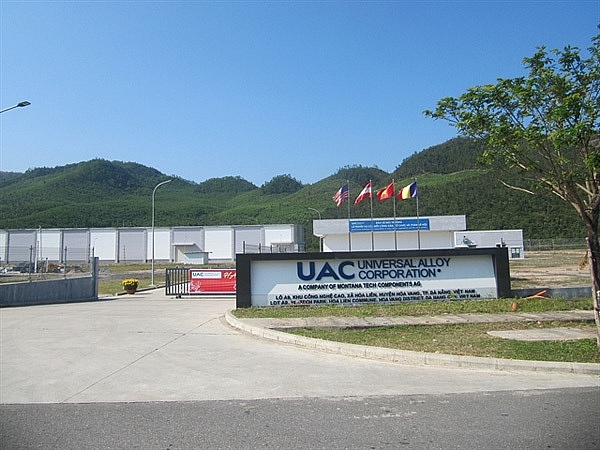 The Da Nang Sunshine Aerospace plant of the Universal Alloy Corporation (UAC) from the US is prepared for operation soon at the Da Nang Hi-Tech Park. The plant was invested by UAC with total US$170 million. VNS Photo Cong Thanh
The good news is supporting Da Nang's real estate market
According to Vietnamnet, rapid-fire good news is supporting the Da Nang's real estate market. The city has attracted a lot of large investment projects and is expected to become a special city of Vietnam. When the pandemic ends and tourism is stable, Da Nang's land prices are expected to rise.
Da Nang authorities have vowed to regain the city's position after the pandemic. The year 2021 has been defined as the year for recovering growth and fostering economic development.
The success in controlling Covid-19 has helped turn Da Nang into a safe and attractive destination for the international community, thus paving way for FDI capital to flow into Da Nang.
According to Da Nang Planning and Investment, municipal authorities in 2020 licensed 87 foreign invested projects with total registered capital of $129.177 million. Meanwhile, 20 projects registered to expand investment with additional capital of $80.057 million, and 105 foreign investors bought into Vietnam's businesses, at $3.63 million.
The Da Nang People's Committee has released a decision on adjusting the list of key projects that need investment in 2020-2025. The 57 projects include transport infrastructure with capital of tens of trillions of dong.
The Government Office has issued a document showing Prime Minister Nguyen Xuan Phuc's opinion on the proposal to build Da Nang into a financial center in the region.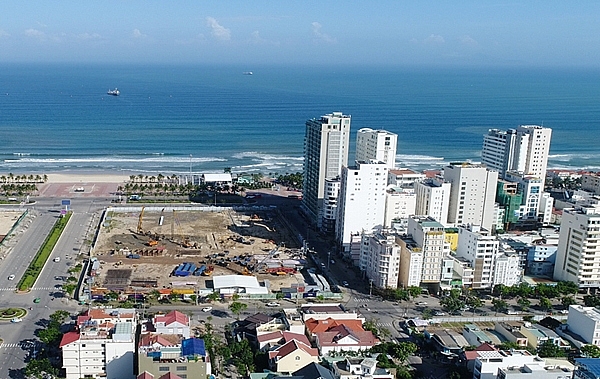 Photo: Vietnamnet
The Prime Minister has approved the amendment of Da Nang's overall planning to 2030. Da Nang will be built into a large socio-economic center of Vietnam and Southeast Asia as a hub for startups, innovation, tourism trade, finance, logistics, high technologies, IT and supporting industries
Da Nang is also developing a night-time economy and tourism development projects.
It is implementing a plan on restoring tourism and demand stimulus activities in 2021, focusing on attracting domestic travelers and preparing to receive international travelers after it is allowed by the government.
Nguyen Duc Lap, head of the Real Estate Research and Training Institute, said the current real estate prices are close to the bottom levels that were seen in previous cycles. Though Covid-19 is an unpredictable variable, the recovery of Da Nang land prices is expected.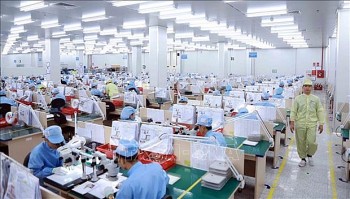 National
Vietnam News Today (Jan. 26): Vietnam - important partner of RoK; HCM City maintains growth momentum, reaps successes in 2022; Vietnam's tourism forecast to strongly rebound in five years; Many localities attract a large number of visitors during Tet.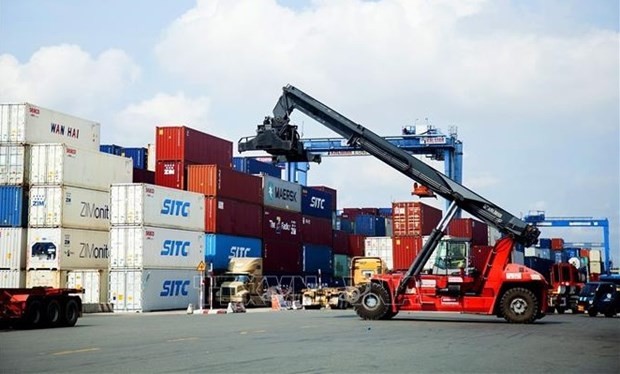 Economy
With export-import revenue hitting $732 billion for the first time, Vietnam has been listed among the leading economies in terms of international trade.
January 25, 2023 | 09:13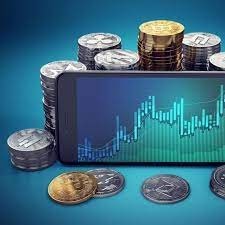 Economy
Changelly makes exchanging Bitcoin to Ripple XRP an effortless task. Additionally, we offer competitive rates, reduced transaction fees around the clock customer care for a smoothened user experience. Users can choose a fixed or floating rate when exchanging currencies on our platform.
January 22, 2023 | 17:52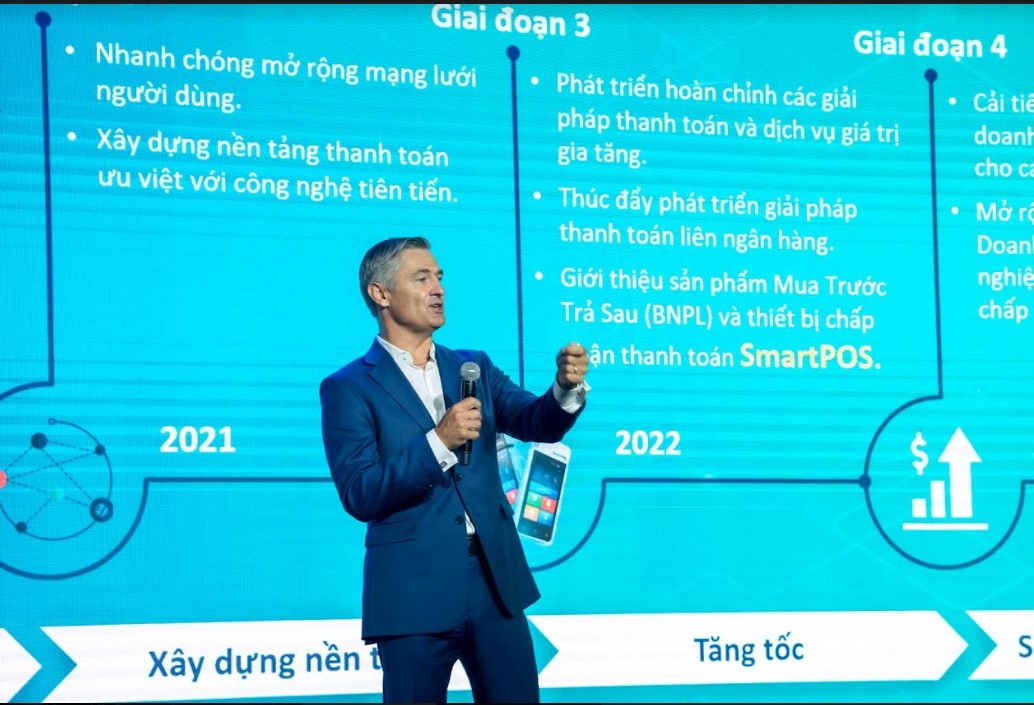 Economy
Only with the investment number of US$ 10 million from SMBC as a part of a US$30 million Series A funding round, be it supposed to open up many great growth opportunities for SmartNet - the owner of SmartPay - in the coming time.
January 06, 2023 | 08:00