Binh Duong Student Shares Her Cultural Experiences When Studying Abroad
Thanks to the application of scientific learning methods and strict adherence to the liberal arts, Yen Vy, a Vietnamese female student, has done well at a prestigious Chinese university.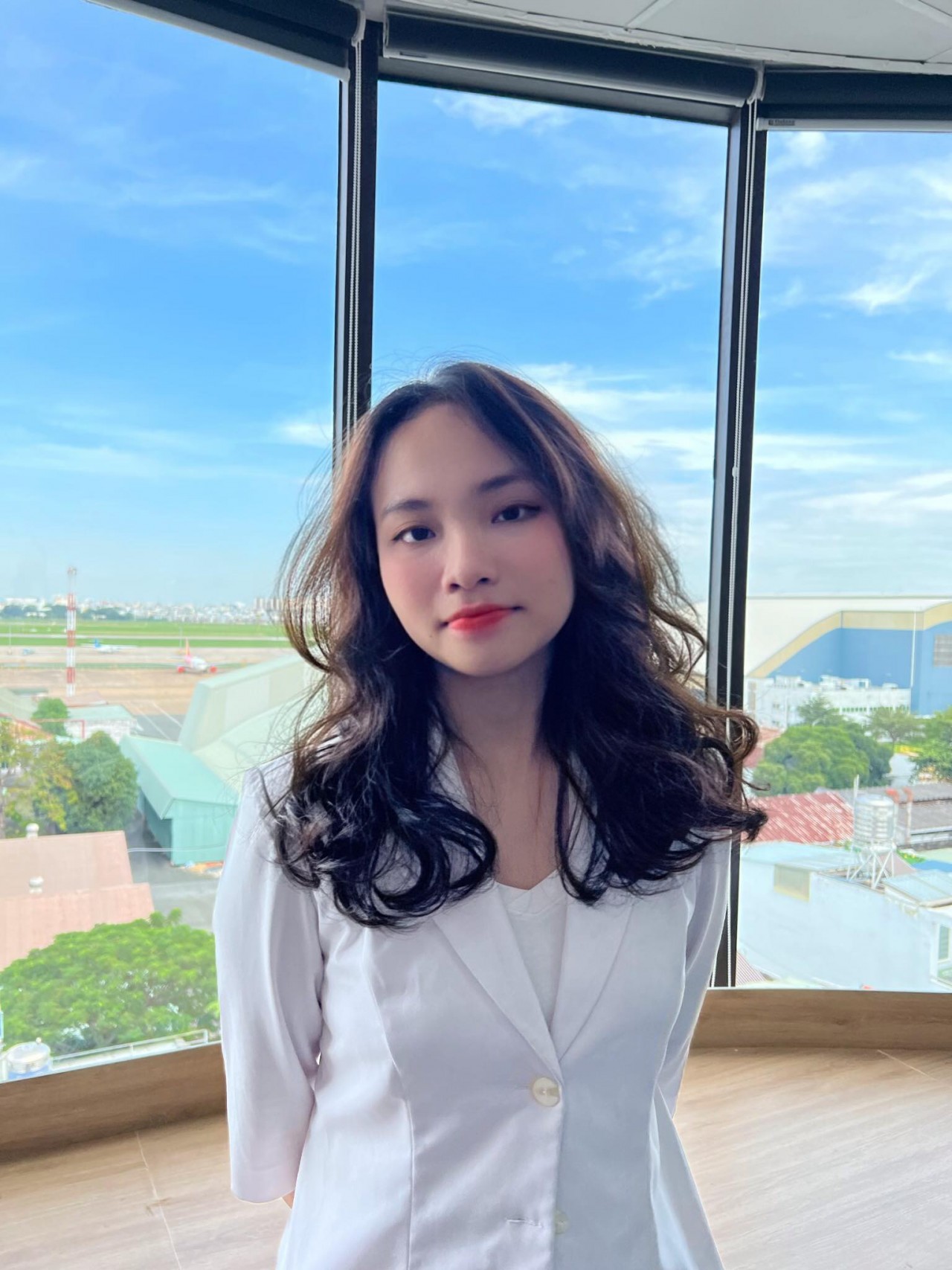 Le Vy received a scholarship of up to 90% at Duke Kunshan University. Photo: Le Nguyen Yen Vy
Le Nguyen Yen Vy, who was born in 2004 and came from Binh Duong, Vietnam, is one of the few young Vietnamese people on the list of admissions from Duke Kunshan University. This is a research-oriented school following the model of liberal and scientific education, located near Shanghai, China. Duke Kushan is a joint venture between Duke University (USA) and Wuhan University (China).
Yen Vy excellently received a scholarship worth up to 90% for 4 academic years. In addition, Vy was also admitted to two other prestigious universities in the US, namely Luther College and Depauw University. But then, Vy decided to choose Duke Kushan as a place to research and achieve her dreams through hard work and study.
Vy shared, the first reason she chose Duke Kushan is that students who study bachelor's programs here receive double degrees after graduation. It is a bachelor's degree from Duke University - the top 10 best schools in the US in 2020 voted by US World News and Report Magazine and a bachelor's degree from Duke Kushan University (China).
The second reason Vy chose Duke Kushan is that the school combines liberal arts and science education. Therefore, in the first 2 years, Vy studied all subjects to understand her interests, passions, and strengths. In the 3rd year, the new school conducts a specialized division to ensure that it is suitable for all students. This is also the year students can go to the US to study and explore the Western culture.
The third reason is that the school offers generous scholarships and financial aid, ensuring that genuinely talented students around the world have the opportunity to study at the school. The highest support rate is up to 100% of tuition fees. In addition, looking at Duke Kushan offers the opportunity for Vy to meet other students around the globe and learn about different cultures.
In the new learning environment, Vy still maintains her form thanks to the simple study tips she has applied during the past 12 years of studying. This is also advised that she wanted to give to other students.
Dealing with Culture Shock as a Foreign Student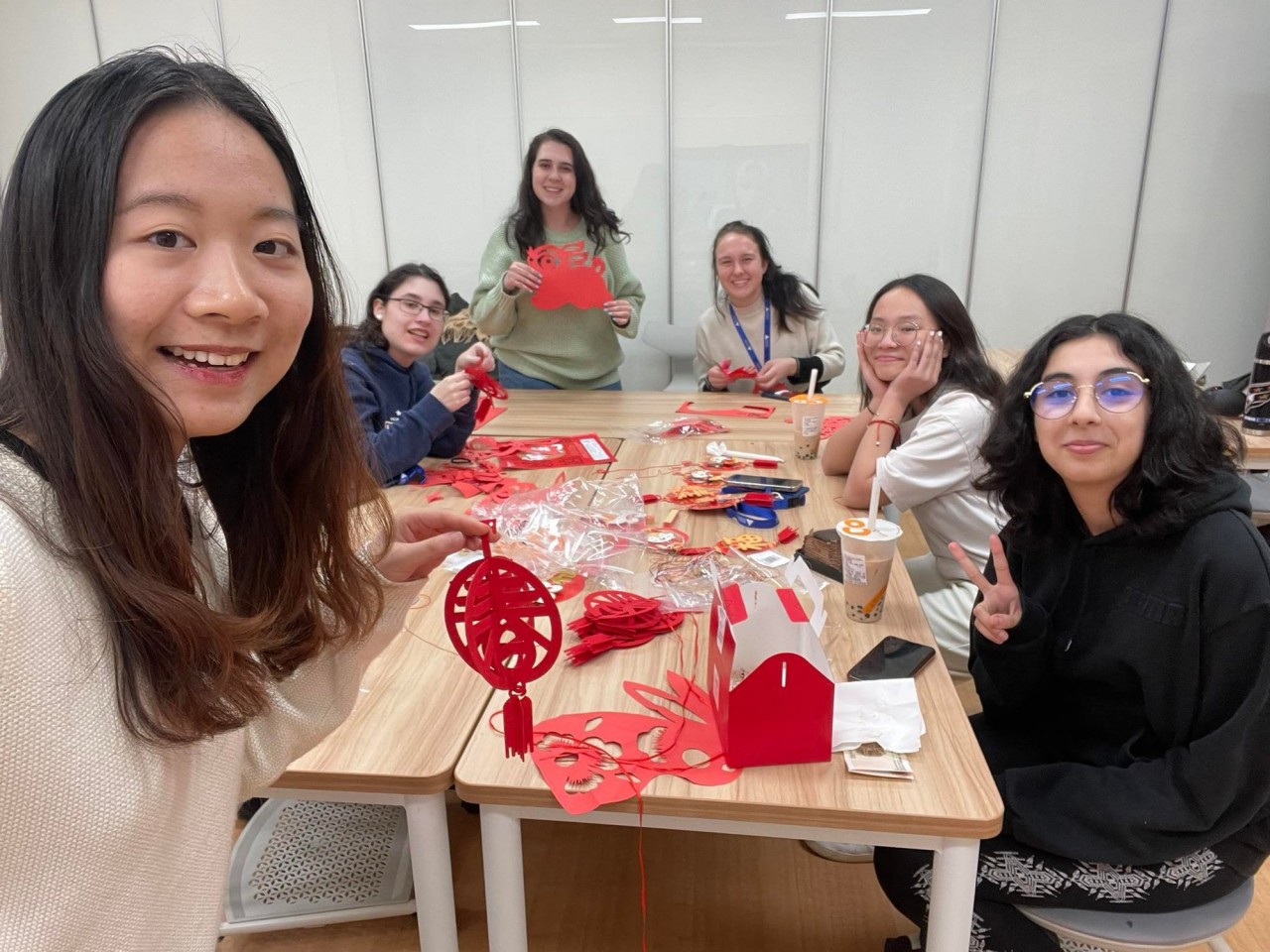 Photo: Le Nguyen Yen Vy
With a foreign language certificate of IELTS 7.5, the program is taught in English, so Vy has no difficulty in learning. But her limited ability to communicate in Chinese made her life difficult when she first arrived here. At first, Vy was afraid to go out and talk to locals. In China, very few people can communicate in English, and sometimes she would find herself falling into situations such as not knowing the way, not knowing how to bargain when buying and selling, and other things that she had to learn.
"After a while, I had to learn how to use Google maps and translation apps to communicate with the locals. I also set myself a goal to learn the Chinese language, in order to improve my life and find a good job in this country," she said.
The second difficulty that Vy encountered was not being used to food when she first arrived. All dishes in China have a lot of chili and grease. The pungent taste made her lose her taste buds, unable to taste the food comfortably. Later, Vy learned from experience when going out to eat, always told the chef not to add spices to the food.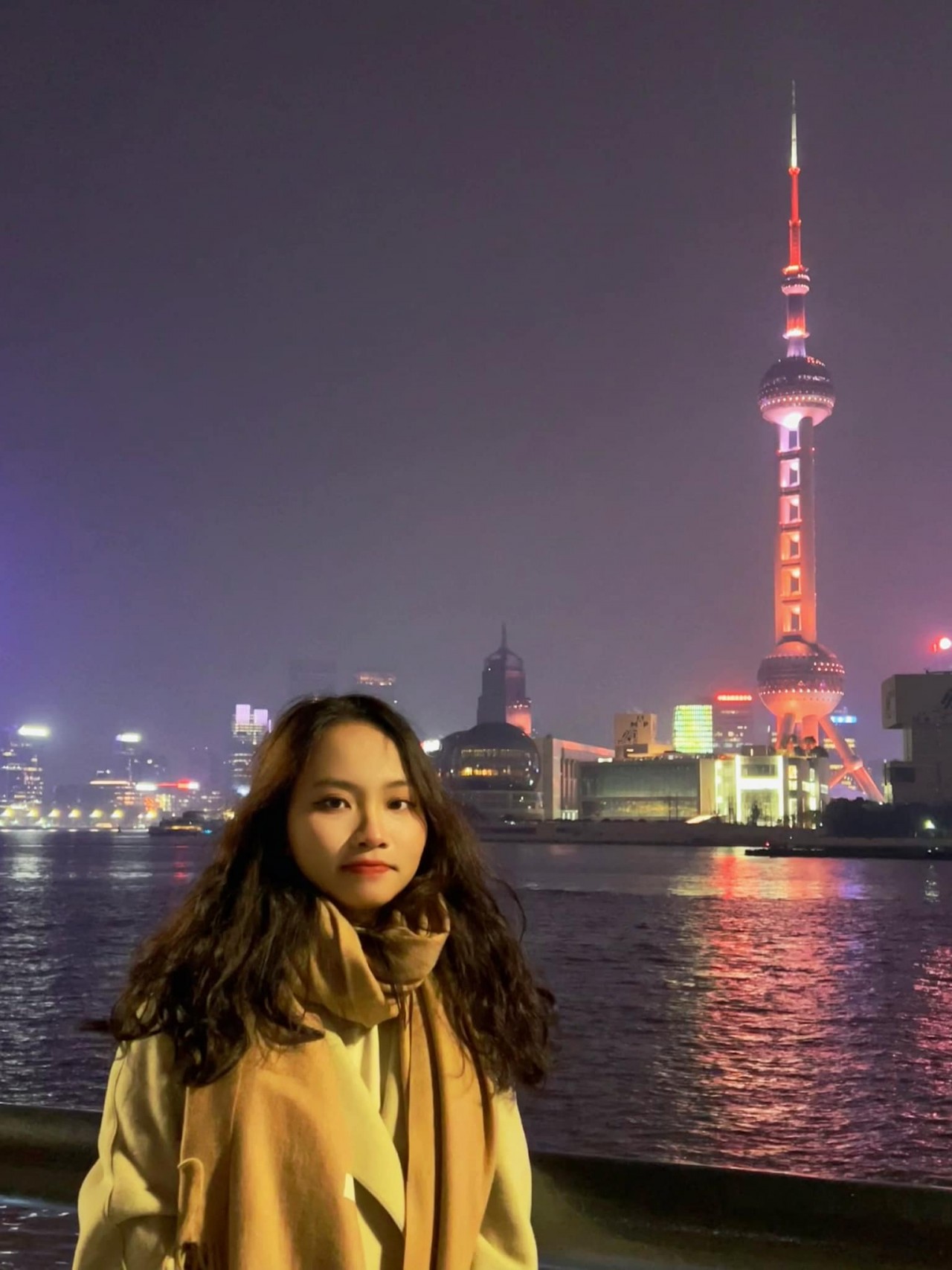 Photo: Le Nguyen Yen Vy
Vy not only studies with Chinese students but also with students from other countries. Differences in culture and lifestyle may make Vy feel awkward in some situations, yet the worldly experience gained is worth it.