Binh Thuan releases new tourism products to increase visitor numbers
In order to attract more domestic tourists, particularly those from the north, the tourism sector in the southern province of Binh Thuan has made significant strides in recent years to upgrade tourism products and provide visitors with a new experience.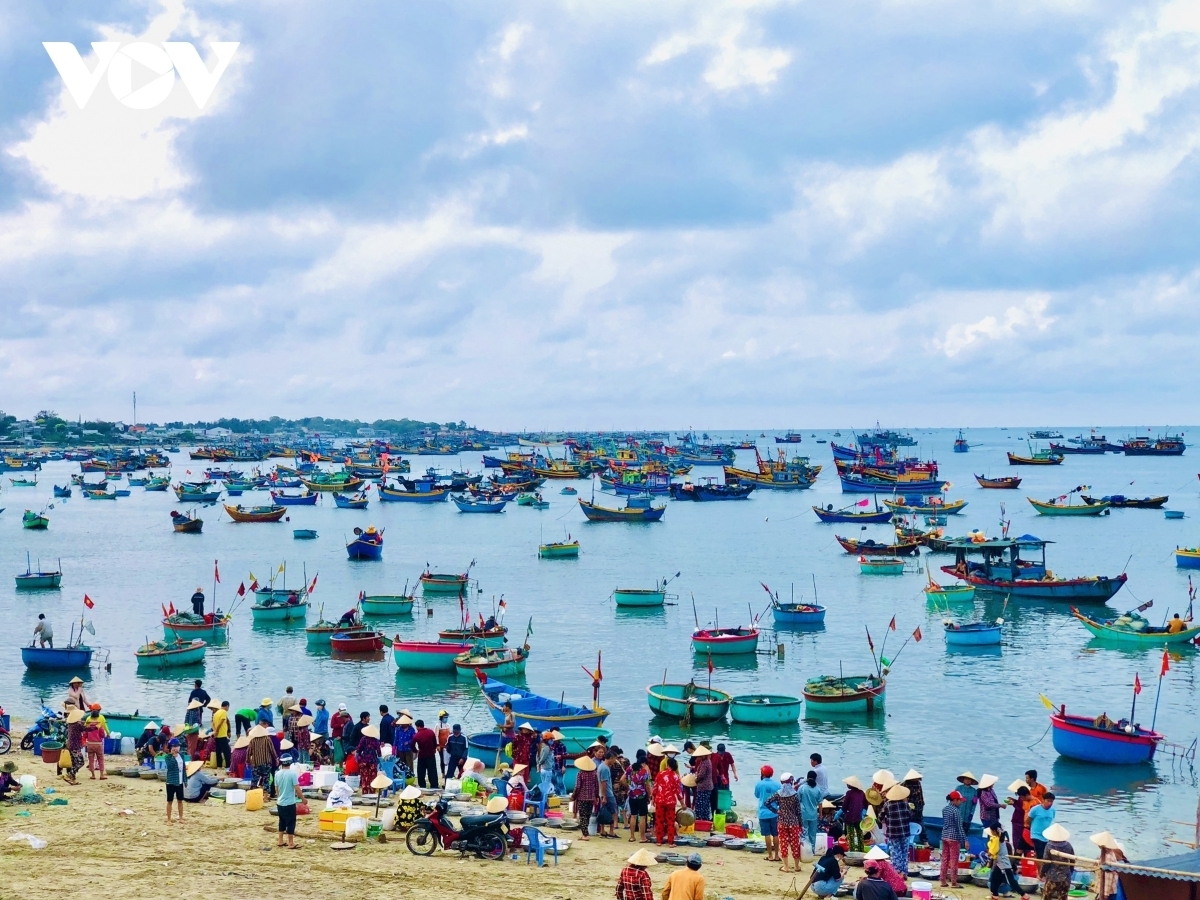 Mui Ne fishing village in Binh Thuan province. Photo: VOV
Binh Thuan is renowned for its beautiful unspoiled beaches and a temperate climate, and the Mui Ne area is considered to be a "resort paradise". The pause in welcoming international visitors due to COVID-19 will allow domestic tourists paying a visit to Mui Ne to enjoy high-class and professional services at reasonable prices. Other sights and experiences in Binh Thuan are also set to be evaluated due to the change to the tourism landscape, said VOV.
New tourism products to be launched
Tran Van Binh, vice chairman of Binh Thuan Tourism Association, said the province represents one of the first places to develop a tourism model for a local beach resort, adding that the locality is now home to 100 luxury resorts that boast high-quality services.
He added that Binh Thuan also boasts an array of unspoiled beaches and a temperate climate, while Mui Ne and several other tourist sites throughout the region also provide exciting experiences for visitors.
Hanoi UNESCO Travel Club, in collaboration with Vietravel Airlines and the Binh Thuan Tourism Association, recently surveyed tourism products in order to design a Hanoi-Ho Chi Minh City-Binh Thuan tour.
Most notably, travel firms in Hanoi and Binh Thuan have teamed up to launch a four-day and three-night tour, enabling visitors to depart from Hanoi using Vietravel Airlines flights, and check-in in Mui Ne and other destinations throughout Binh Thuan.
Pham Tien Dung, vice chairman of Hanoi UNESCO Travel Club, said Binh Thuan is suitable to the needs of travelers coming from the north, with Mui Ne, in particular, boasting a variety of spiritual tourism destinations, beautiful beaches, and unique sites such as Bau Trang sandhill, Ta Cu cable car, and Phu Quy island, as part of a high-class resort system.
He revealed that local tourism products will be upgraded on the Hanoi-Binh Thuan tour in order to provide visitors with fresh experiences ahead in April.
Le Ngoc Ha, vice chairman of the Binh Thuan Tourism Association, said that tourism firms operating in Binh Thuan are actively co-ordinating in order to launch attractive promotions for the coming summer.
In positive news for the resumption of the international tourism segment, Deputy Prime Minister Vu Duc Dam is allowing people who have received the Covid-19 vaccine in other countries to enter Vietnam without being quarantined, Saigon Times reported.
Nguyen Thi Thanh Huong, deputy head of the Vietnam National Administration of Tourism, said the administration and the Vietnam Tourism Association are working on a plan to allow international tourists to get back. However, a specific plan has yet to be worked out, but the resumption would be weighed carefully, with safety being the top priority.
In the initial stage, tourists from big source markets and those of all-in tours to isolated resorts may be welcomed first.
More pristine tourism sites to be discovered in Binh Thuan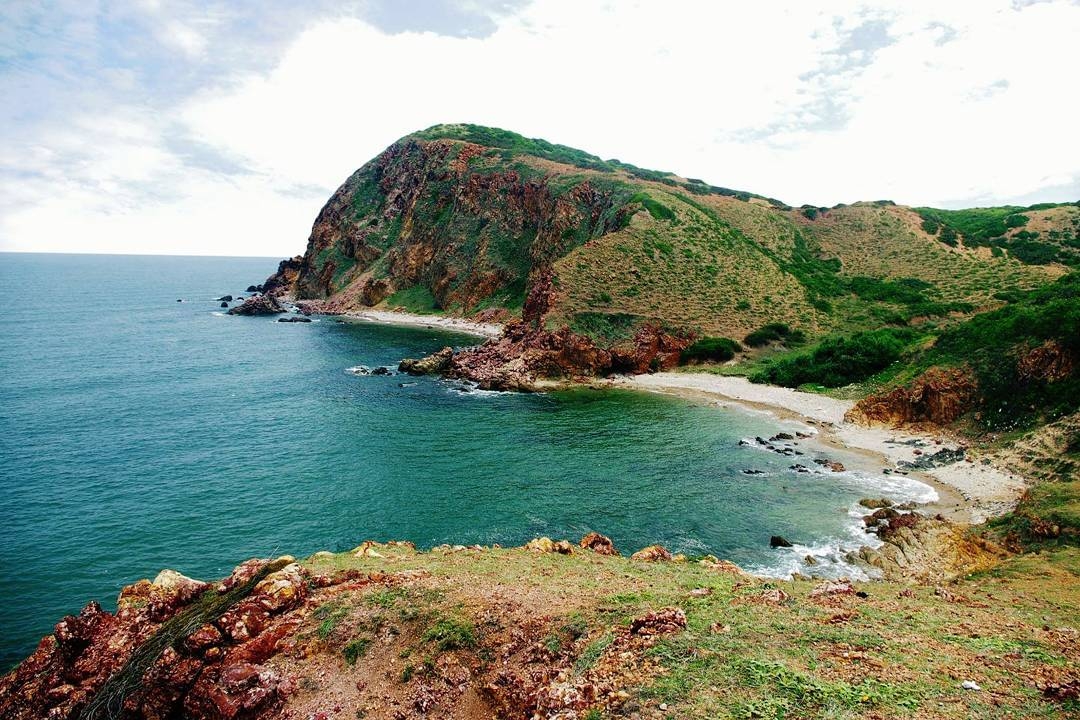 Mui Yen, one of the new discovered sites. Photo: Kenhhomestay
Mui Yen (Yen Cape), in Hoa Thang commune, Bac Binh district, the central province of Binh Thuan is a pristine tourism destination that has been recently discovered. Visitors have to go a long way, through, slopes, sandbars and reefs, to reach Yen Cape. The site features vast sand hills dotted with small brushes. Yen Cape is about 30 meters high, overhang the sea. Here, visitors can have a panoramic view of the blue sea, said Vietnamnet.
The site is impressive with three or four ledges overhung the sea. At the foot of Yen Cape mountain, visitors can have a splendid view of the sea, with high waves and cliffs and the sunrise.
Besides Yen Cape, Suoi Dua (Pineapple Spring) has just been known as a new destination in Bac Binh district. The spring is pristine and unique as it locates right in the dried land, with sand desert on the two sides.
Visitors start to flock to new destinations. Binh Thuan province hopes to make these pristine and attractive destinations new tourism products.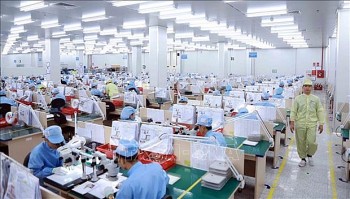 National
Vietnam News Today (Jan. 26): Vietnam - important partner of RoK; HCM City maintains growth momentum, reaps successes in 2022; Vietnam's tourism forecast to strongly rebound in five years; Many localities attract a large number of visitors during Tet.