Lotus seeds harvest season in Ha Nam province
Locals in Chuyen Ngoai commune, Ha Nam province have earned a better living thanks to fruitful lotus harvest. The entire 80 hectares of rice fields have been used for lotus in recent years.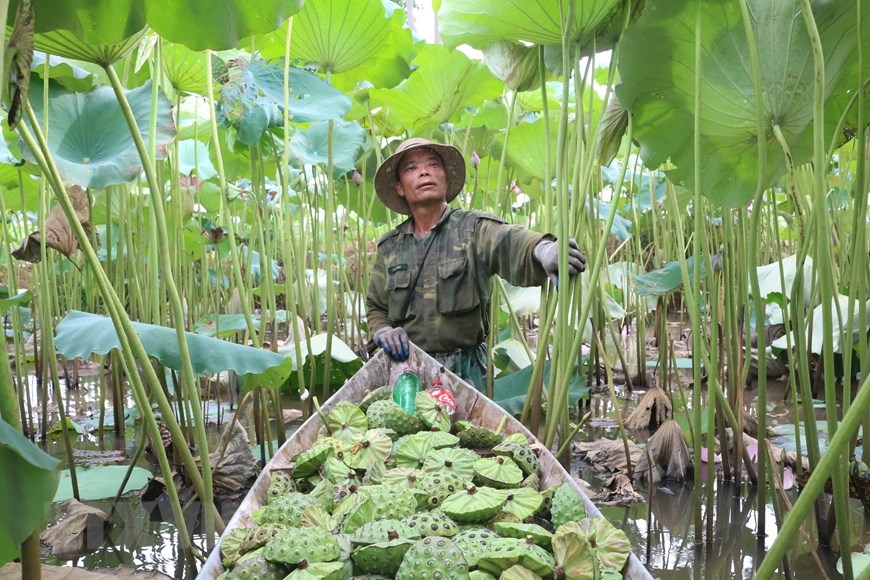 A boat full of lotus pods in Chuyen Ngoai, Ha Nam (Photo: VNA)
Farmers in Chuyen Ngoai commune, northern Vietnam are busy harvesting lotus seeds in vast lotus swamps these days. There are around 20 households growing lotus in Chuyen Ngoai commune, each owns roughly 4-5ha.
The period from May to July in lunar calendar is considered the main lotus harvesting. On those days, the farmers would rise up early, make their way to the lotus swamps from 5 am to pick up pods of lotus seeds (sepal of the lotus flower). The lotus pods are then transported home and get separated to retain the freshness. Each person can work up on 40 lotus pods per day, VNS reported.
According to local farmers, Chuyen Ngoai terrain is suitable for growing lotus. Locals can earn hundreds of millions VND each season from selling lotus seeds, 5-7 times higher than selling rice.
Traders from Hanoi and local provinces drive all the ways themselves to Chuyen Ngoai to collect lotus seedings, therefore, lotus seeds in Chuyen Ngoai commune have been gradually making its own brand in recent years.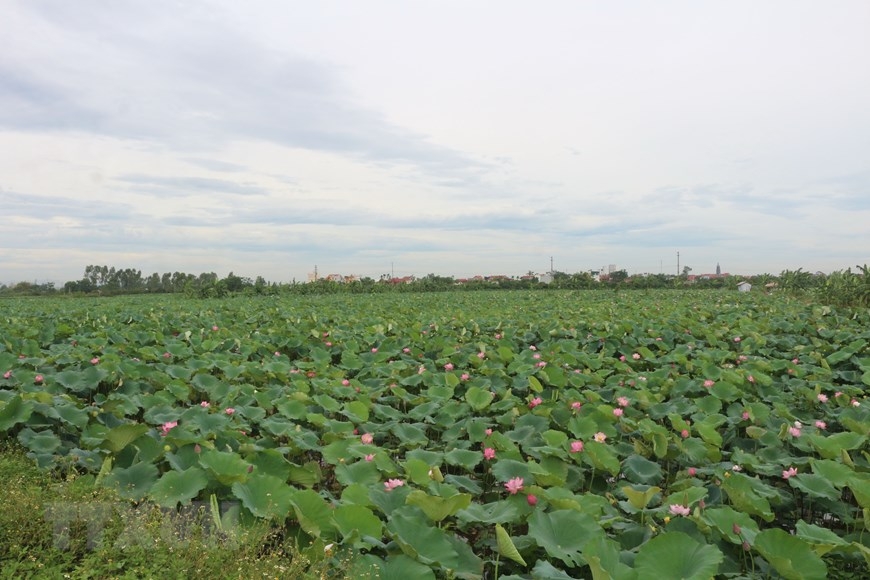 Chuyen Ngoai commune has around 80 ha of lotus swamp (Photo: VNA)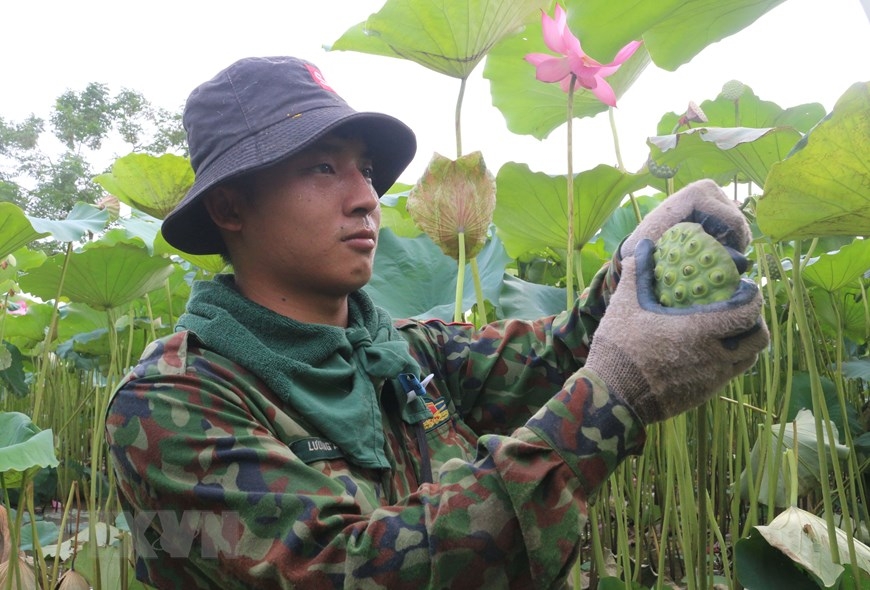 People have to go harvest the seeds early to avoid burning heat of summertime (Photo: VNA)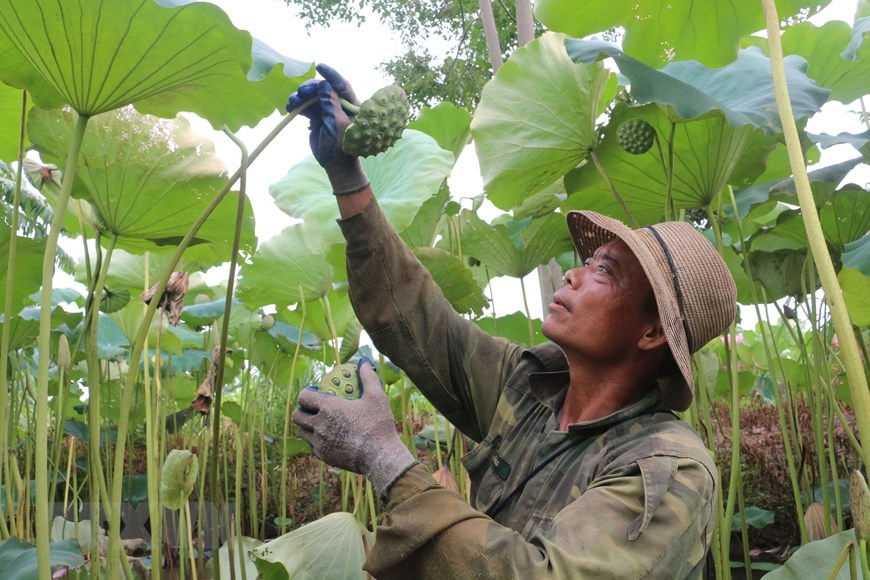 A farmer collects lotus pods in Chuyen Ngoai Commune (Photo: VNA)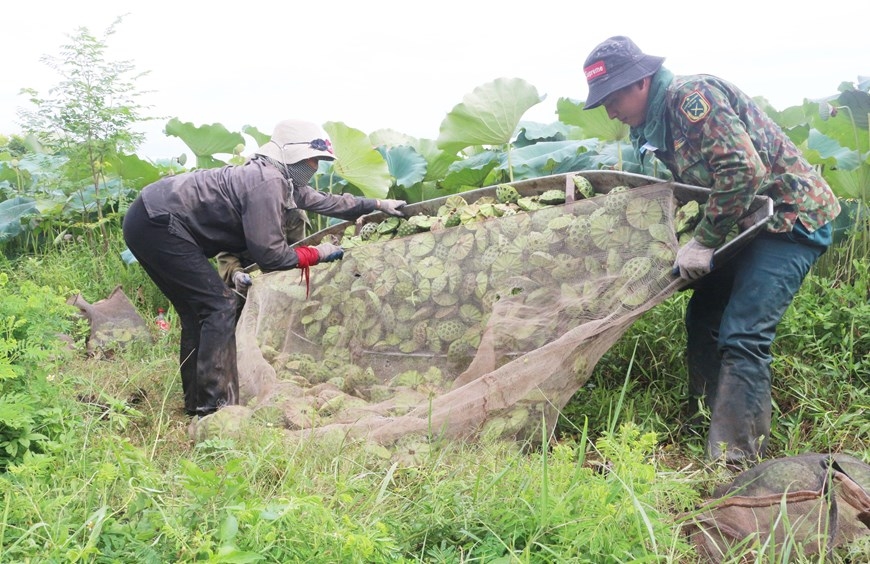 The lotus pods are then brought home for further separating (Photo: VNA)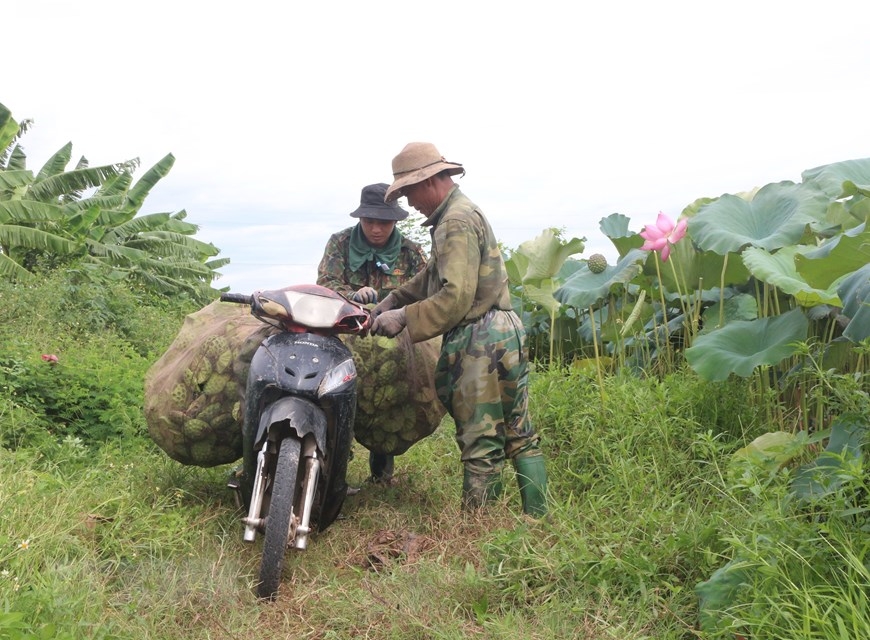 (Photo: VNA)
Lotus seeds are a refined ingredient in Vietnamese cuisine. It can be used as food in sweetened lotus seeds, salt lotus seed porridge, and sweetened lotus porridge. On top of the pleasant taste, lotus seeds help moderate cholesterol in the blood and treat certain diseases, including fatty liver. The green sprout in the middle of the seed has long been used in Eastern medicine to treat sleeping problems, sunstroke, and to cool down the body.
"We always believe that lotus seedings and lotus in general, is a nutritious and healthy food, thus we'd never used pesticides or stimulant powder to make sure consumers can enjoy the safest and most delicious lotus seeds", a local told V News.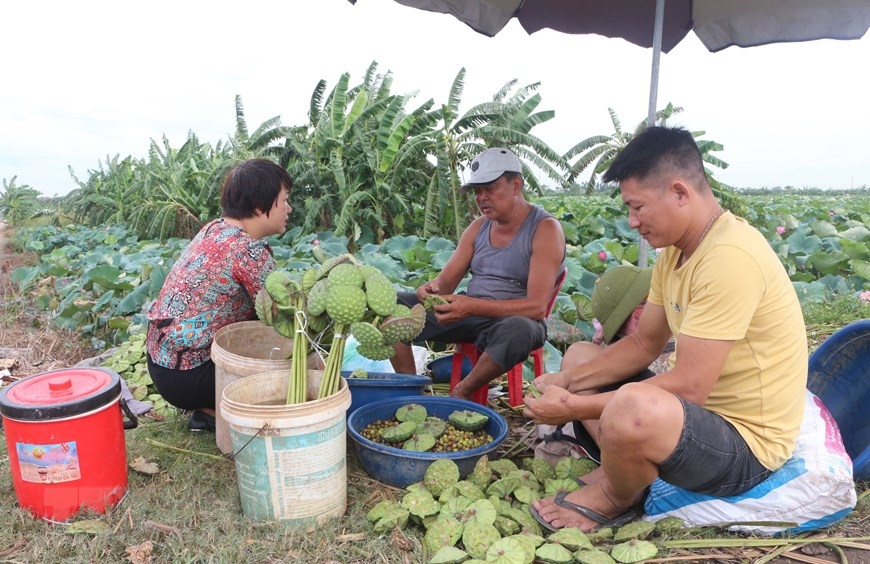 Each people can work up on 40 lotus pods per day (Photo: VNA)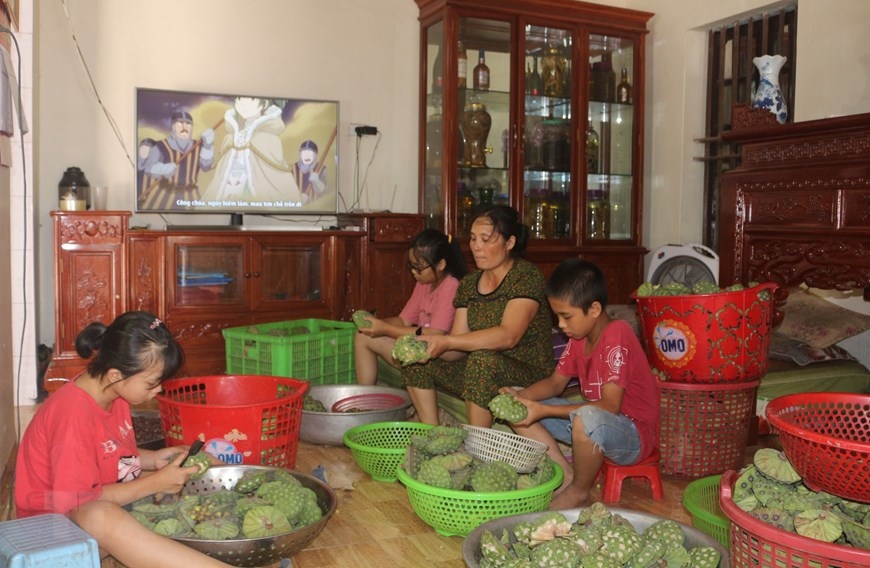 (Photo: VNA)