Books added to Vietnam's export list
'Em thich gioi toan' (I want to be good at math), the product of the Play Bac Publishing House (France) and Long Minh Culture & Education JSC, is now available in Russian market, since the Clever Media Publishing House (Russia) purchased publishing copyright of three out of the seven-volume series to publish these books in the European country.
(VNF) - Several Vietnamese private publishing houses have gained success in exporting books, though the number remains modest.
The series "Em thich gioi toan" (source: Bao Hai Quan)
Malaysian Pelangi Publishing House has also purchased the copyright of the entire series to publish in Malaysia, Singapore, Thailand and Indonesia.
According to Do Hoang Son, director of Long Minh Culture & Education Company, the books provide mathematical knowledges tailoring for children aged 4-7, which is not anything new to the French and Russian education. What helps the product distinguish itself from existing learning materials in those market based on the eye-catching design (the cute look of a fliplop) and interesting maths problems illustrated by captivating pictures.
"Em thich gioi toan" received a lot of favorable feedbacks from the domestic market when it was first published in Vietnam in 2013. One year later, Long Minh Book decided to introduce the English version of the series at the Frankfurt Book Festival (Germany), where the series captured attention of publishing houses from over 10 countries.
CEO of Long Minh book Do Hoang Son (source: Bao Hai Quan)
At the moment, the translation of the books into French and Japanese has been completed, Son said. Gaining momentum from the previous success, Long Minh is going ahead with the projects on compiling books for export in English, including 'Nguoi cam quan' by Pham Tuan Lam, the book on playing chess by Luong Trong Minh, and other books in Mathematics by several authors including Le Anh Vinh, Vu Quoc Luong, Chu Cam Tho and some series of Science, Techonology, Engineering and Maths (STEM) books.
Earlier, some Vietnamese literature books' publishing copy rights were purchased by foreign publishing houses, such as Nguyen Nhat Anh's "Buy me a ticket back to childhood" (bought by Nanmee Books -Thailand) and Dasan Book (Korea).
Recently, the publishing copyright of the manual "Tự làm mỹ phẩm" ( Cosmetics - DIY) written by Do Anh Thu and Nguyen Thu Giang, has been sold to foreign publishing houses.
It cost Thu and Giang VND10 million to put the book on Amazon's shelves. Though only 100 books have been sold after one month, the authors are satisfied with the figure.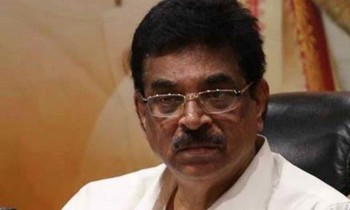 Economy
Mizoram Governor Hari Babu Kambhampati on Thursday said that a Super-Speciality Cancer Hospital and Research Centre would be set up in Aizawl